Did you know there's a new American Girl Store in Seattle? I started buying American Girl dolls for McKenna when she was small. Then my mom bought me one! She bought me Kerstin, the Swedish doll. How perfect! I didn't really play with dolls as a kid, but I loved having Kerstin and her Swedish accouterments. Then, a friend bought a Kerstin for Sally, too! So, we just all had to go. I drove up to Seattle and spent the night with Sally. Here are our Kerstin dolls waiting for the big outing.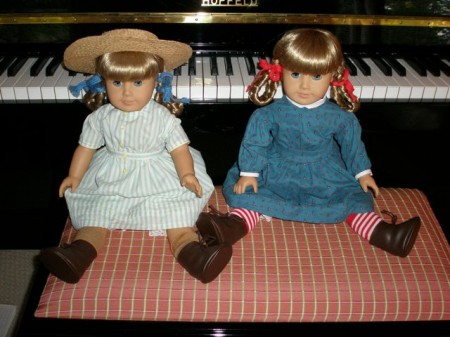 McKenna and Tamara drove up from Albany to meet us.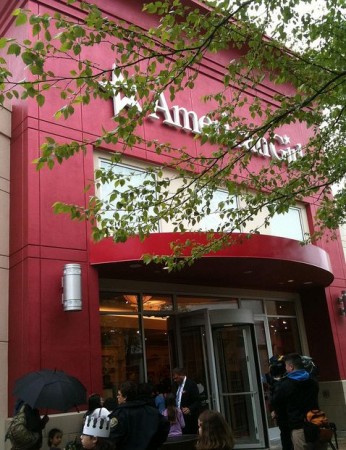 It was so fun to see the displays in the store.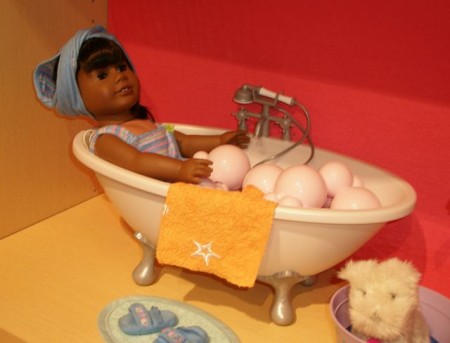 What's this!?! Julie is from 1974. Oh, my god! I'm old enough to be an American Girl Doll!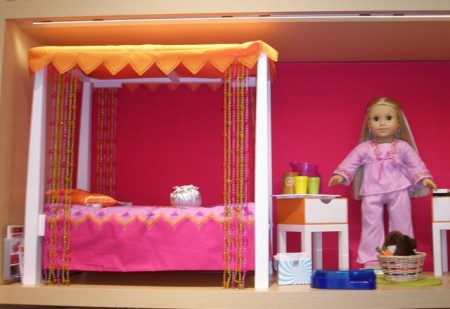 When I was in high school, my bedroom was hot pink and orange, just like Julie's!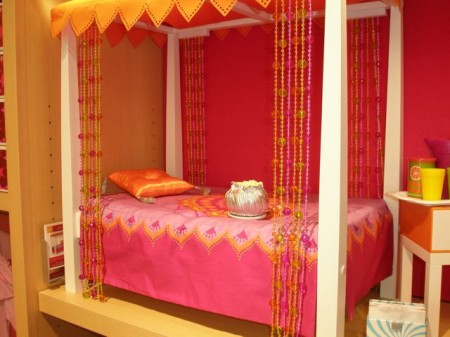 When I got married in 1974, I got a fondue pot exactly like this, except mine was Harvest Gold, not Avocado Green! It's all too much….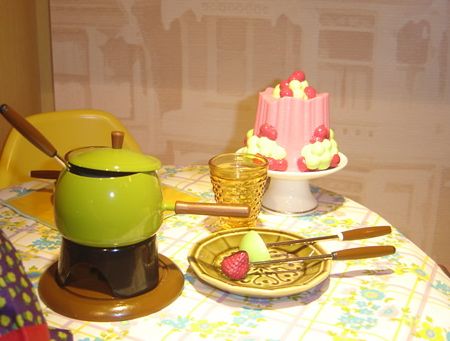 I had to move on. McKenna liked the special doll for this year, Kanani.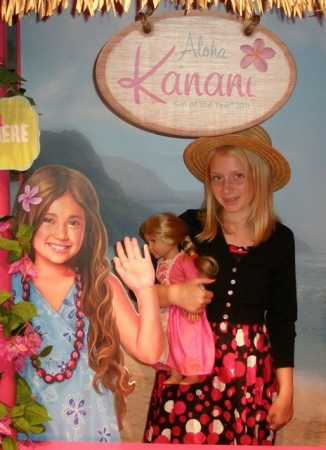 We had to swing by the beauty parlor. Look at all the choices you have for giving your doll a new hairstyle!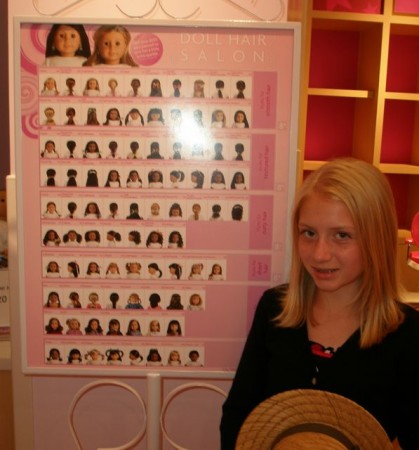 Elizabeth had to have a new 'do.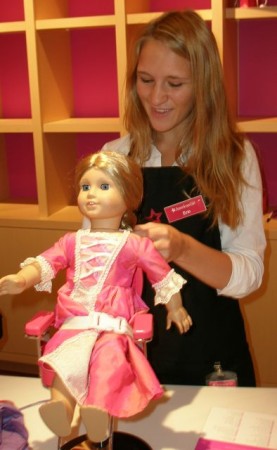 Doesn't it look pretty?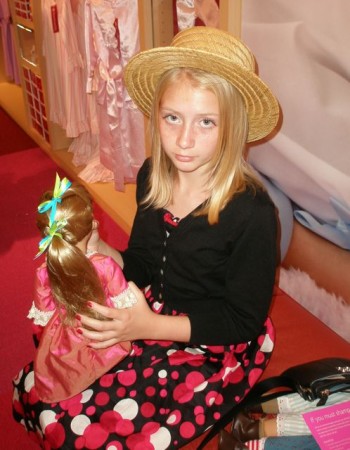 We had a lunch reservation. McKenna and Sally.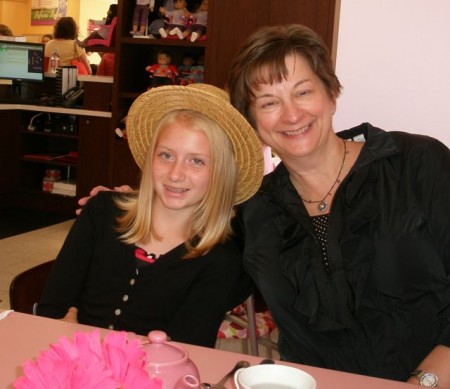 Tamara and me.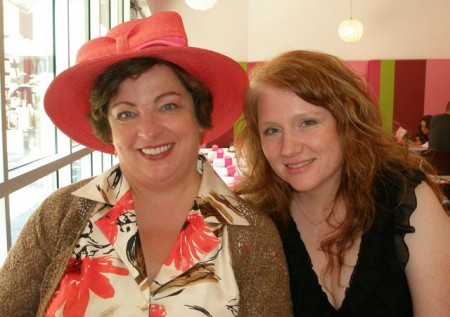 The dolls each got their own chair!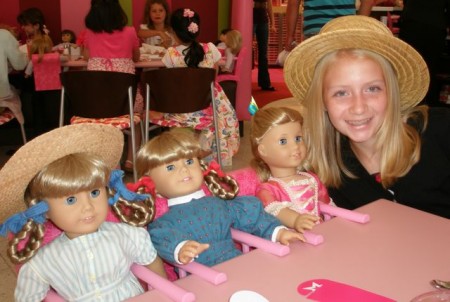 And their own beverage!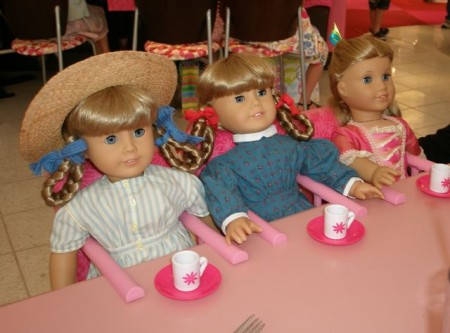 The ceiling was adorable!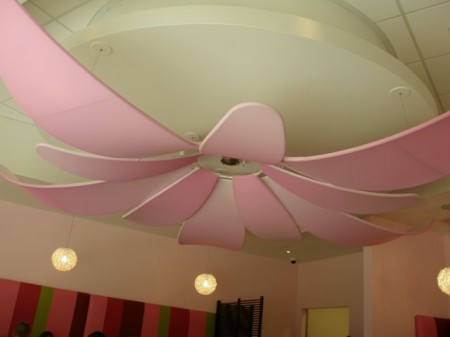 Some lucky little girl was having a birthday party.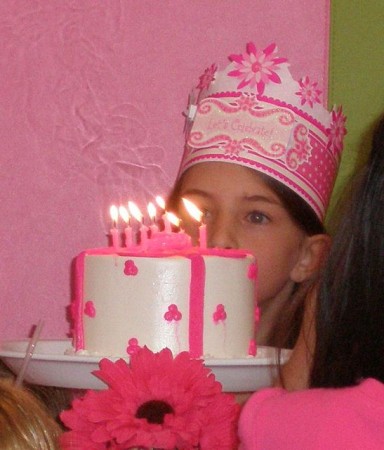 We topped of lunch with decadent desserts. McKenna had the brownie sundae (and so did I!).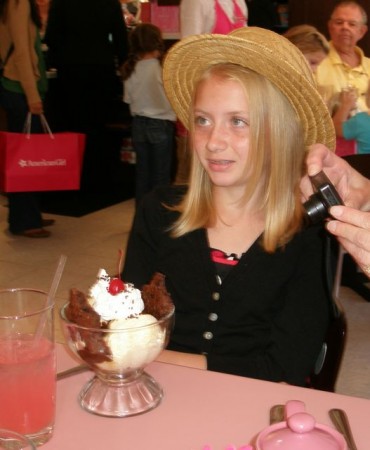 Sally and Tamara had cake pops.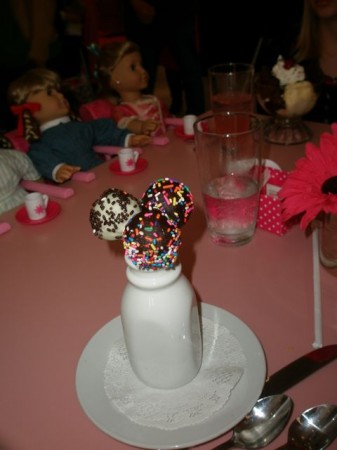 I have another granddaughter now, so guess who will be getting a Bitty Baby for Christmas? Yep, Peyton. And the whole family loves camo, so what could be more perfect than Bitty Baby in a camo outfit? I'll tell you what. I bought a matching outfit for Peyton, too!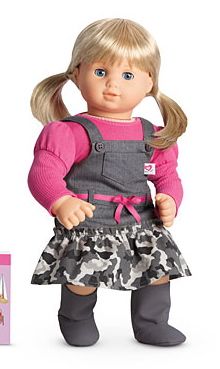 Oh, it's fun to be a grandma!