On the back side of our house, we have a pergola–which is like an arbor, only an arbor is free standing and a pergola is attached to a structure like a house. I'm sure you can rest better now, knowing the difference!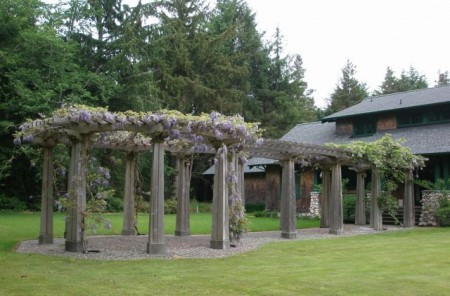 It's the first thing I see in the morning when I look out our bedroom window.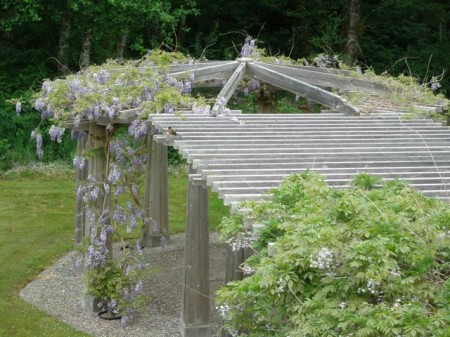 A few years ago we planted wisteria on it.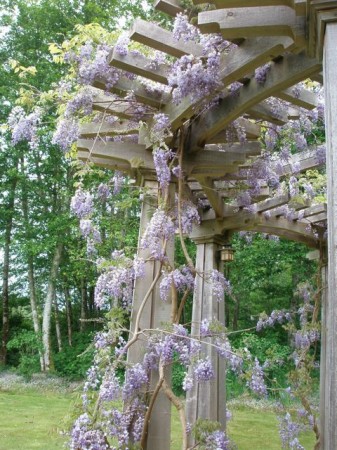 It's finally growing in really well.
And this year it's blooming like mad.
I just love it!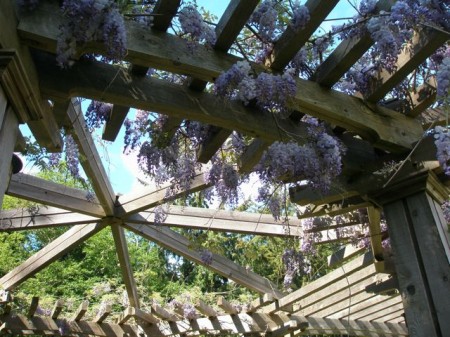 And it smells sooooo good.
The fragrance reminds me of carnations.
My flowers seem to like our cool, wet spring.
The irises are very lush.
The ceanothus had some winter kill…
…but that hasn't stopped it from blooming.
Even the columbine is doing well.
I'm trying very hard to get some lupine established on the edge of our woods. Note the little star shaped flowers underneath it.
These lupine came back from last year.
The little star flower I mentioned above is miner's lettuce.
It's completely a wild volunteer and grows in drifts along the edge of our woods.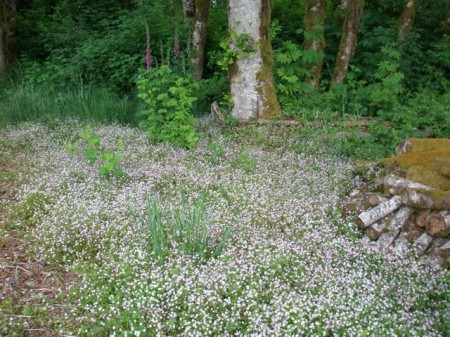 Foxgloves are another wild flower we have in abundance in this area.
As you can see, we live in an area with lots of lush plants around us.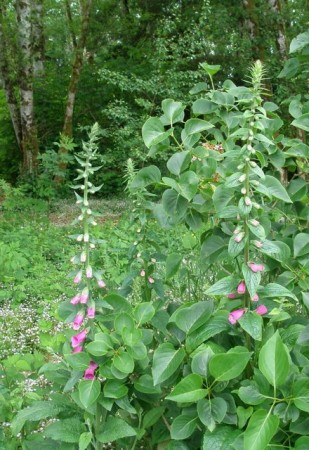 Tucked in amongst it all, is my Swedish log cabin! You can read more about it here, here and here!