Does this look like a Nine-Patch???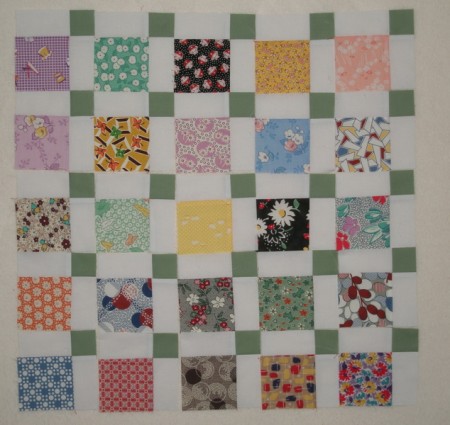 Or this?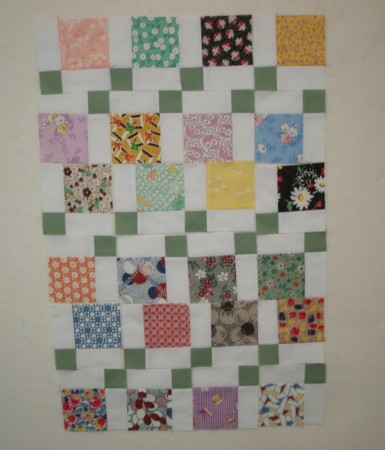 How about this??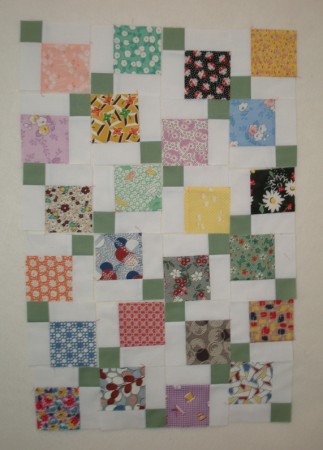 All these layouts were done with these six blocks.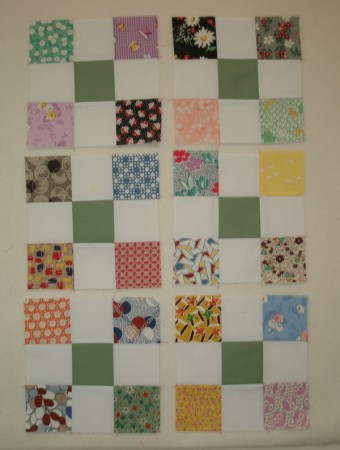 After I cut them in half!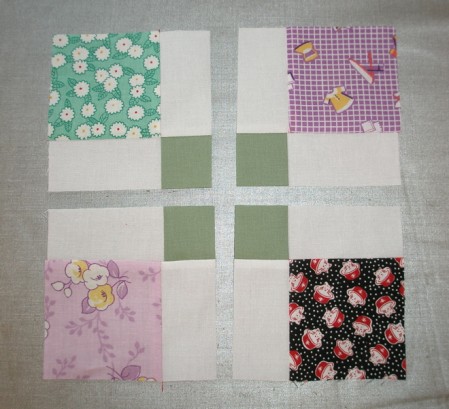 Your center blocks don't have to be solid, or even all the same color. I just did that to make the illustrations clearer.
I hope you're having fun with the Summer Nine-Patch Project.
Sign up for my email newsletter at annalena.com.