My recent trip to Las Vegas with my mom, sister and daughter wasn't about gambling, it was about eating, shopping and being entertained.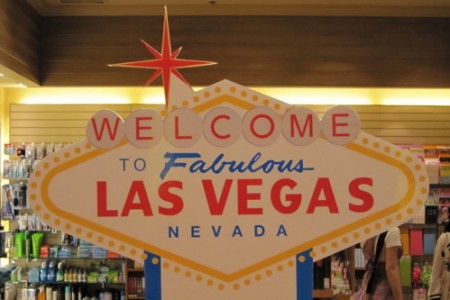 The first night we were there, Melissa and Grandma went to see Donny and Marie. Melissa grew up watching them and mom fell in love with them on Dancing with the Stars.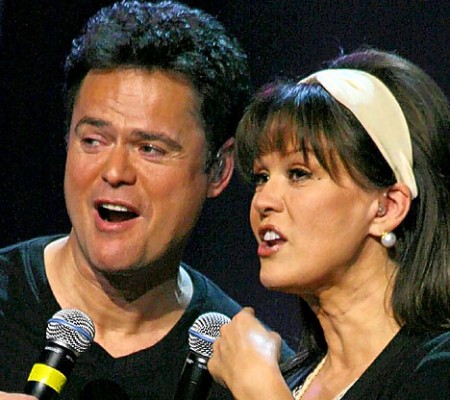 That same night, Sally and I went to see Terry Fator. He's the ventriloquist that won America's Got Talent a few years ago, and, boy, does he have talent! Besides a ventriloquist, he's an impersonator. His act would be great even if his lips did move!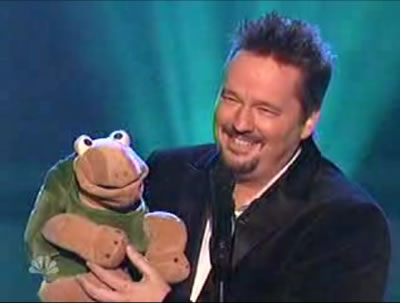 I loved all his characters, but the funniest was when he got a big guy up from the audience, dressed his like Cher, and talked for him. Then Terry donned a Sonny wig and they sang "together!" Honestly, if you're ever in Las Vegas, don't miss this show.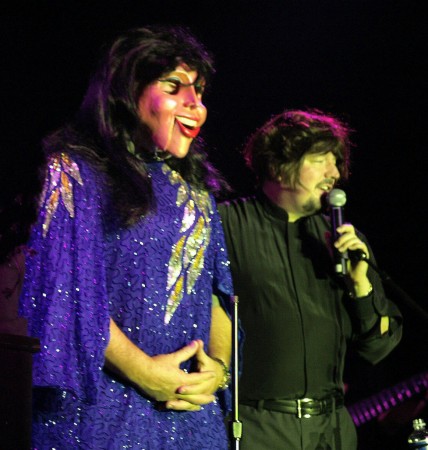 In our hotel we went to see the Cirque de Soleil show called "O." It's done in the water. Well, some of the time. First the stage is a pool, then it's a stage, an so on. The guy taking the high dive really has to trust that the guy operating the stage mechanics doesn't foul up! It was amazing.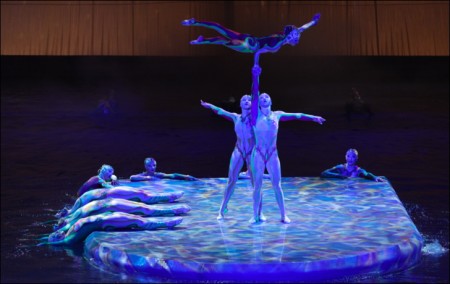 Melissa provided some entertainment for us–and a gathered crowd–when she got up-close and personal with a mime!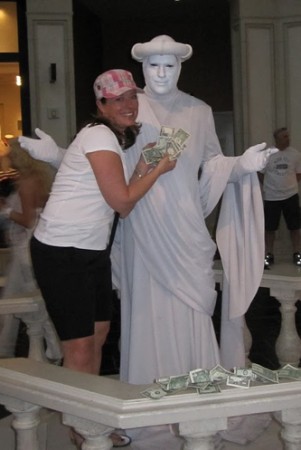 Good thing she's young and cute!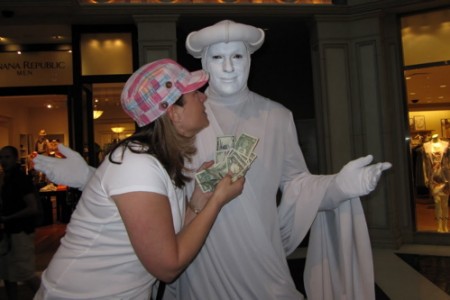 Shoe shopping…..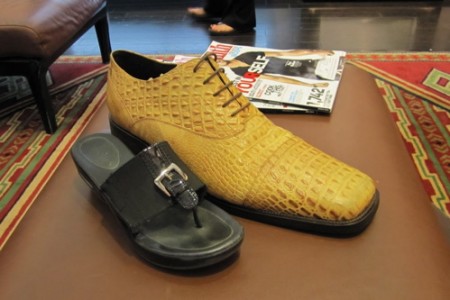 This is the size Michael Jordan wears!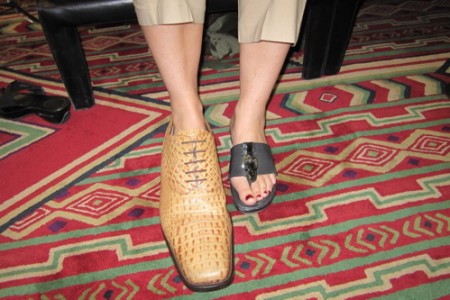 We tried to get Melissa to buy some new evening wear. Love how she tried it on, hanger and all!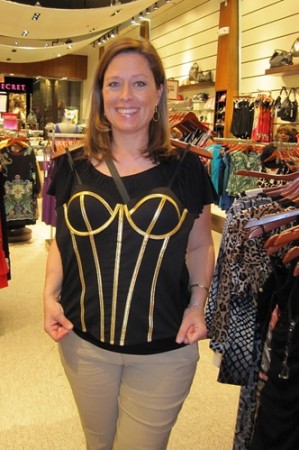 This was my favorite display. It's at Brighton and the dress is made from their tissue paper. Amazing!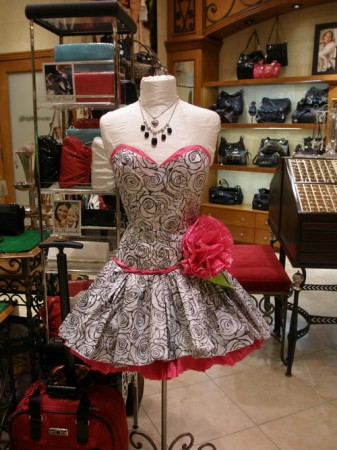 The Brighton store at the airport had this mannequin dressed in newspaper!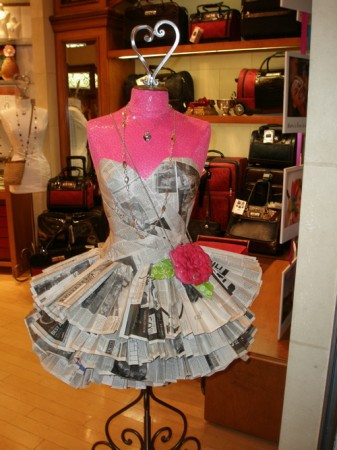 I wanted to buy this mannequin, but it wasn't for sale. It sure would have looked cute in the studio!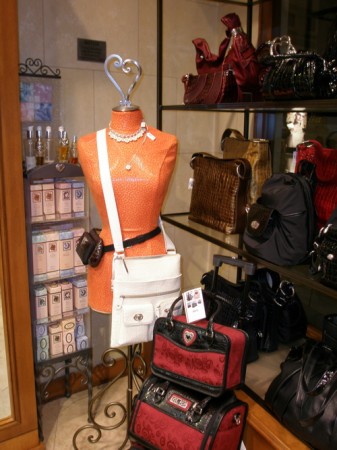 Check out this window display. Those are pantyhose!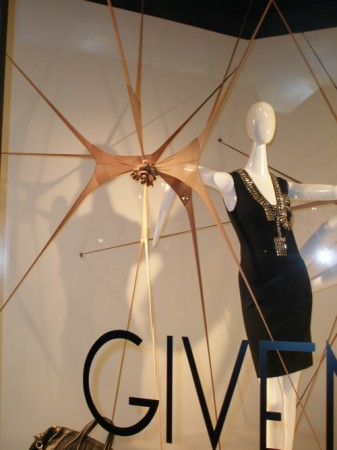 So, here's what I had to pack when it was time to go home.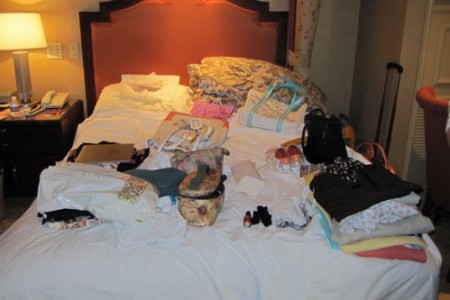 And this is the size of my suitcase! Believe it or not, I got it all in–well, a little of it had to go into my carry-on.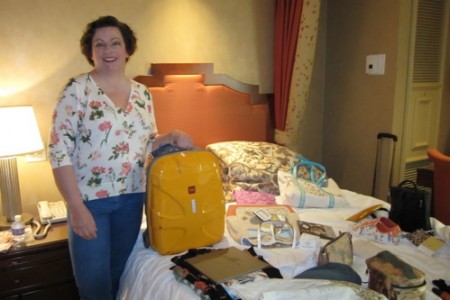 Viva Las Vegas!