I just had an email from one of my newsletter subscribers reminding me of a speedy way to make nine-patches. I'd seen it done years ago, and forgotten all about it. With this method, you get two nine-patches at a time. How perfect for our Summer Nine-Patch Project! Now you can make two blocks a day faster than making one block the traditional way. That means you'll either end up with twice as many blocks, or you'll only have to sew every other day! Thanks, Peggy, for the reminder.
Here's a tutorial on how to make the Two-For-One Nine-Patch blocks. The example is for a 9″ finished block, but at the end of the tutorial, I'll give you the formula (and chart) so you can make any size block you want.
1. Layer a light and dark fabric, right sides together, and cut a 10-1/2″ square.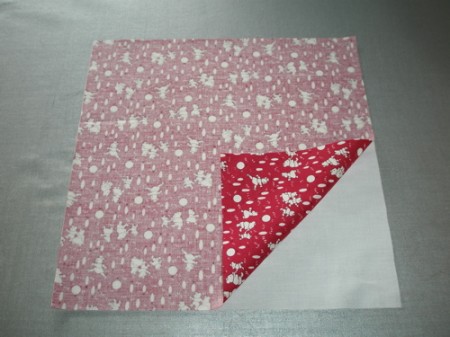 2. Using a 1/4″ seam allowance, join the squares together on two opposite sides.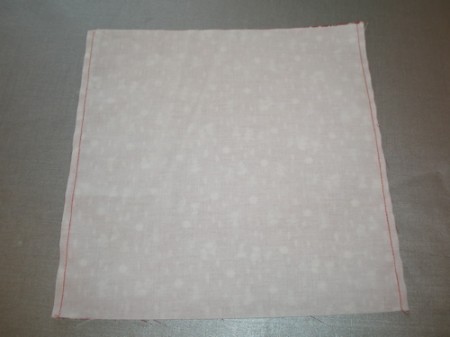 3. Take the to your cutting board and measure in 3-1/2″ from one stitched side. Cut.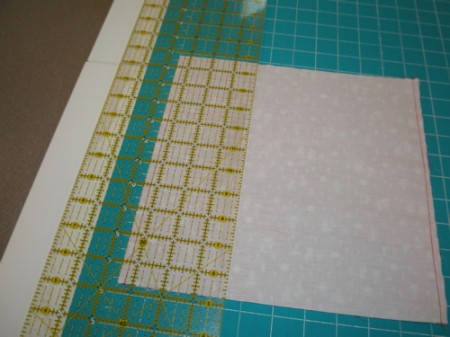 4. Measure in 3-1/2″ from the other stitched side and cut. You will have two stitched segments and two unstitched strips.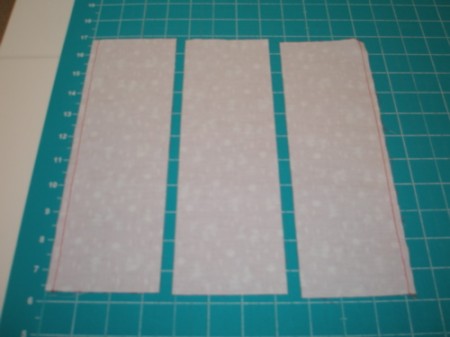 5. Press the stitched segments toward the dark fabric. Add a contrasting strip to one side of each block.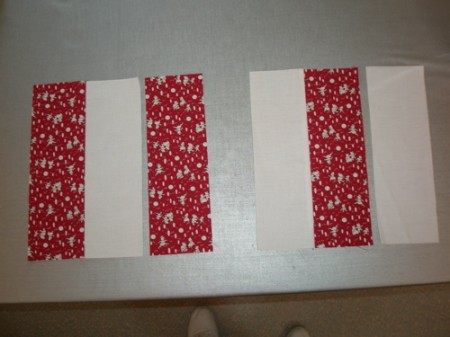 6. Stitch and press toward the dark fabric.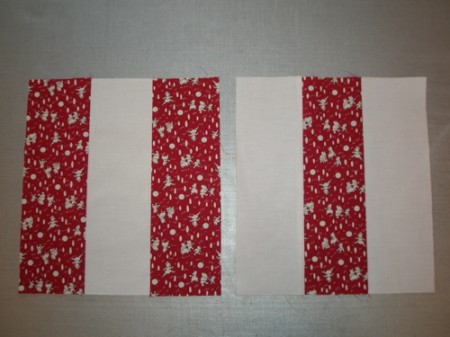 7. Place the two segments right sides together with the seams running in the same direction. If you pressed everything toward the dark fabric, the seams will nest together.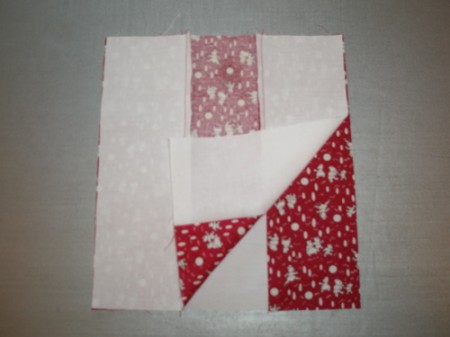 8. Now stitch together across the previously made seams. Stitch both opposite sides.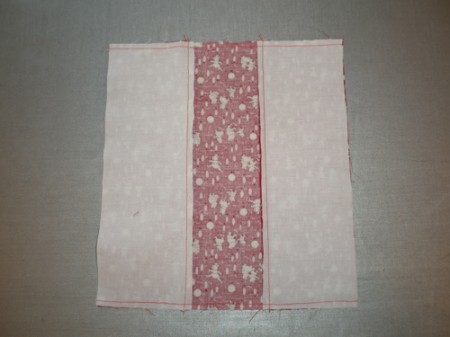 9. Cut 3-1/2″ from each seamed edge.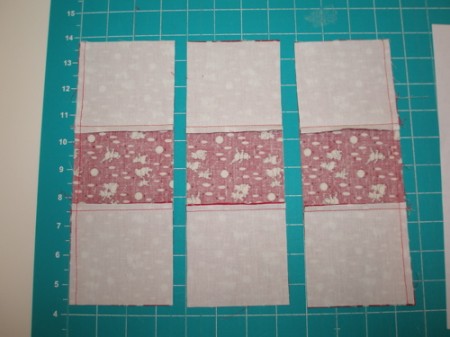 10. Press toward the side with the most dark fabric. Add the unstitched strips to the pieced segments, dark to light.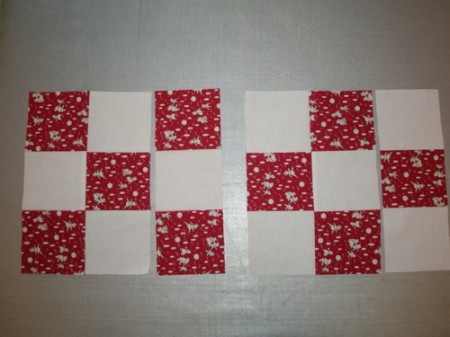 11. Voila! You have two mirror image blocks!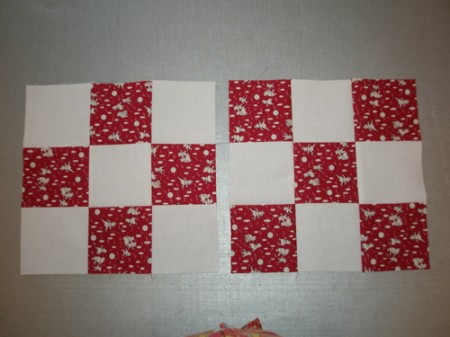 Here's the formula for cutting the squares. Take the size of the strip that you would cut for a regular nine-patch block and multiply times 3–it's that simple. In our example, we would have cut strips 3-1/2″, so 3-1/2″ x 3 is 10-1/2″, the size of our square.
Here's a chart to make it a little easier. Block sizes given are for finished blocks.
For 3″ blocks, start with a 4-1/2″ square
For 4-1/2″ blocks, start with a 6″ square
For 6″ blocks, start with a 7-1/2″ square
For 9″ blocks, start with a 10-1/2″ square
For 12″ blocks, start with a 13-1/2″ square
Have fun and be sure to join the Facebook group and post pictures of your blocks!
Sign up for my email newsletter at annalena.com.