A few days ago I was having lunch at the Port of Ilwaco.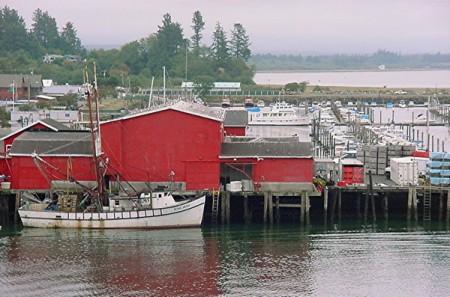 As I drove away, I saw some local crabbers getting the pots ready for the upcoming Dungeness crab season.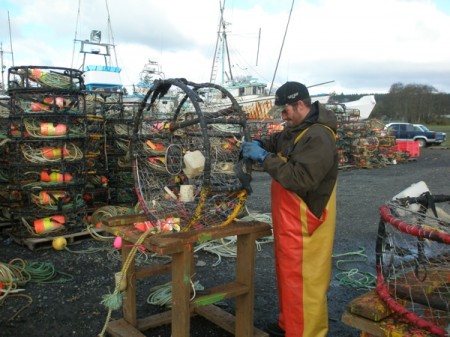 I wonder if these guys would be good quilters?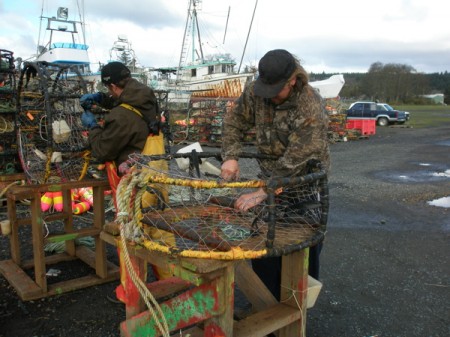 As I pulled over to take some pictures, I heard, "Hello, Karen." It was Ed–a guy I grew up with and went all through school with.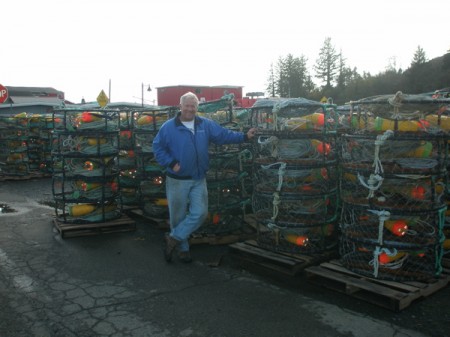 This is what they're hoping to catch. Dungeness crab. In my book, there's none better.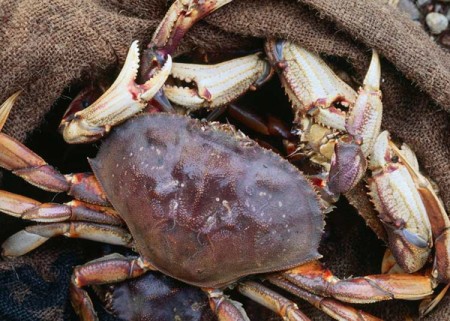 Every fisherman has his own color buoy.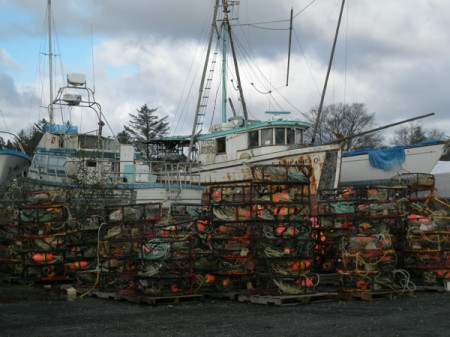 The season starts near the end of the month, and right now the crab pots are stacked up everywhere.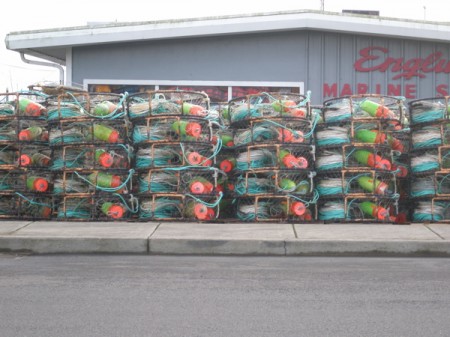 If I were a crabber, I'd want buoys this color!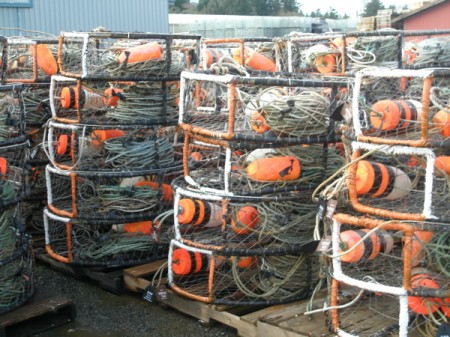 Crab is a traditional Christmas treat in our family. I can't wait!