Our two oldest grandkids, McKenna and Justin, have been here visiting for a week. Little brother, Jason, wasn't very happy about being left home!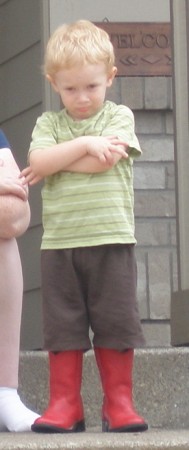 On our way home, we stopped in Seaside to break up the trip, and took time for a ride on the carousel.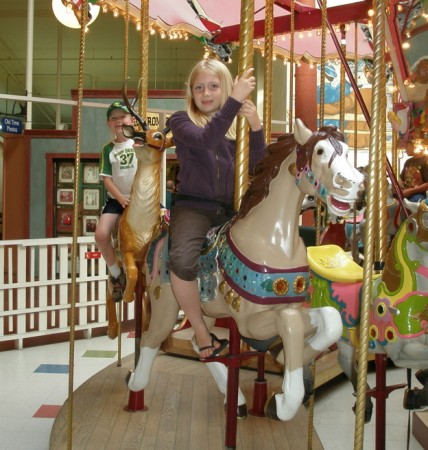 I just love this photo. We had to stop to watch the Young's Bay Bridge be raised for a fishing boat to pass under. Must be a guy thing! McKenna and I waited in the car.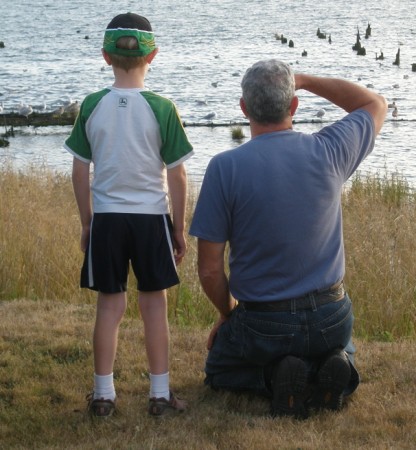 The favorite and most requested activity during the week was Gator driving. I use it to water and fertilize around the yard. As you can see, Justin liked being in charge of the spray nozzle!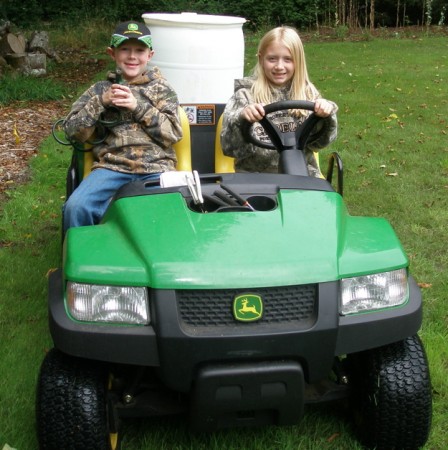 While McKenna and I did a lot of Gator driving, Bob and Justin spent a lot of time on the John Deere A, now named Henry. Bob was trying to fire it up one day and said, "Come on, Henry," and after that, Justin called it Henry!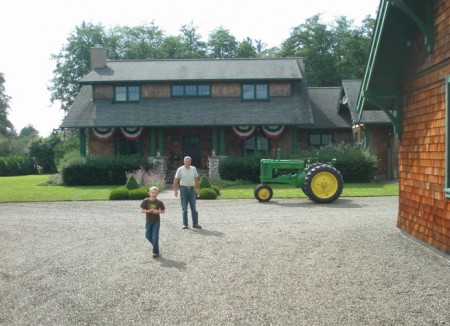 We baked Snickerdoodles, Papa's favorite. Okay, so I had a few, too!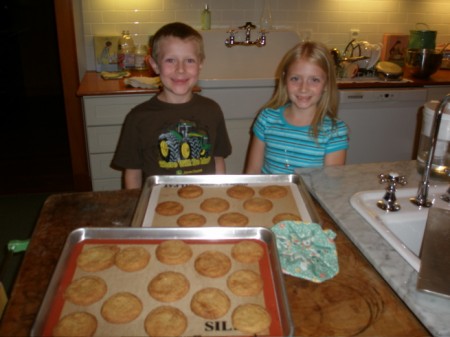 McKenna made an apron from my Daisy A Day apron panel.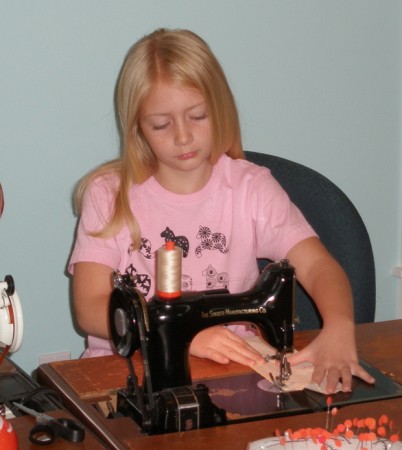 Here she is modeling the finished product. I was so proud of her. She did all of the sewing except attaching the waist band. Her top stitching was lovely!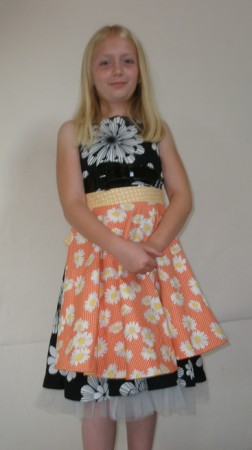 She chose this fabric for the reverse side, and we added the ric rack. How fun!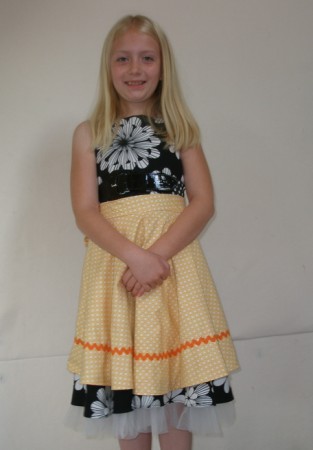 We spent one whole day at Vista Park on the Columbia River.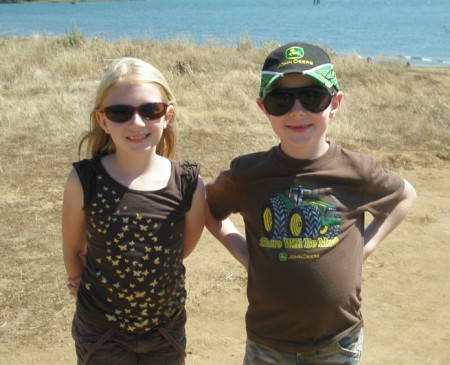 It's amazing how kids can spend hours at the water's edge. And grandparents can spend hours watching them and enjoying every minute of it!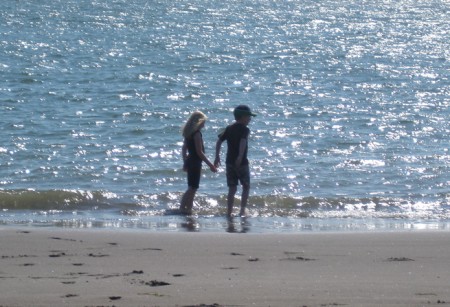 We had a picnic and used the same plastic picnic plates that I ate off of as a child when we'd go to Chinook Park.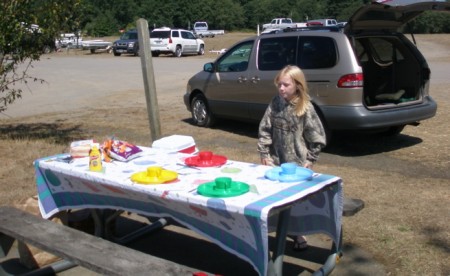 Now this was a bit of a stretch. I had to put curlers in McKenna's American Girl Doll's hair. Heck, I don't even put curlers in my hair! If it takes more than four minutes, then it's not the hairdo for me! But, it was in preparation for a very important party. We invited the dolls and Great Grandma Bette for a tea party in the log cabin.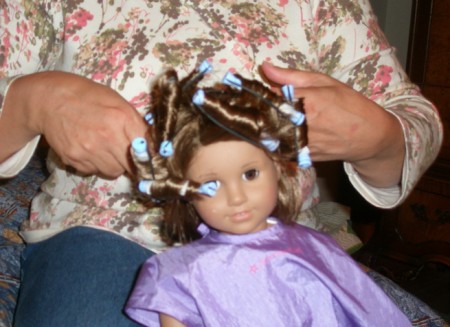 We spent the morning cleaning the cabin and picking flowers. Of course picking flowers involved Gator driving.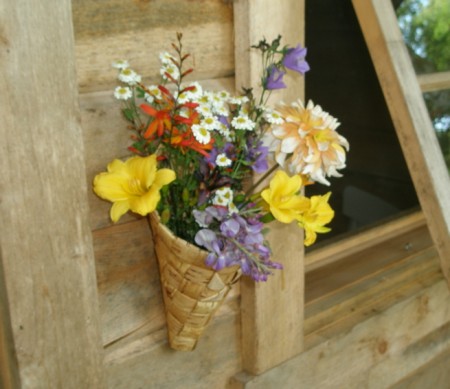 Melissa and Kerstin wore matching dresses.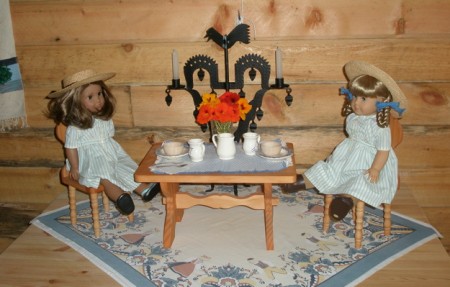 We had tea sandwiches and scones. Our table had a daisy theme–daisy fabric in the table cloth, daisies on our bouquet, and daisies on my 1974 wedding china.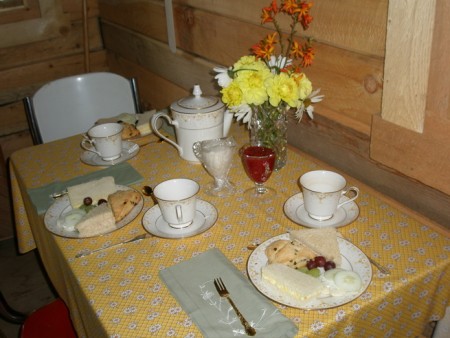 When Grandma Bette arrived, she was chauffeured to the cabin in –what else– the Gator!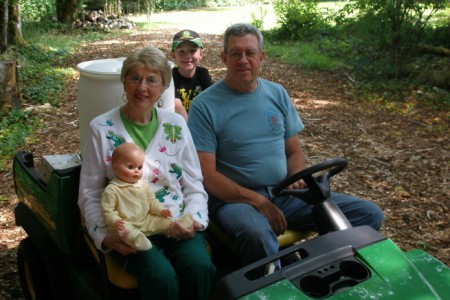 She brought hostess gifts for both McKenna and me. McKenna got a piece of cut glass that Grandma Bette has had for over 40 years. What a treasure!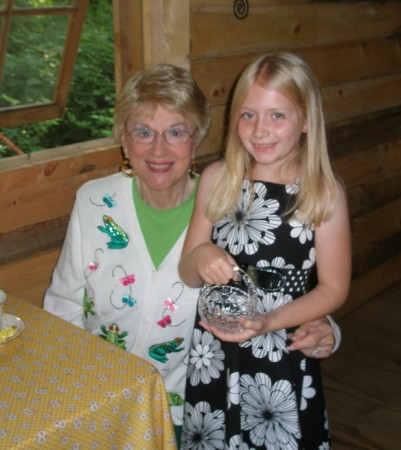 We didn't forget dessert. We had a strawberry whipped cream cake!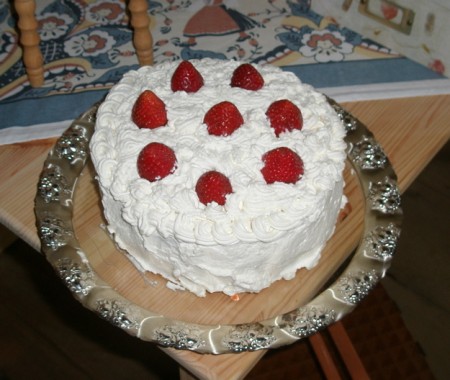 Yesterday, before heading out, we took one last Gator ride. We went to the neighboring cranberry bog.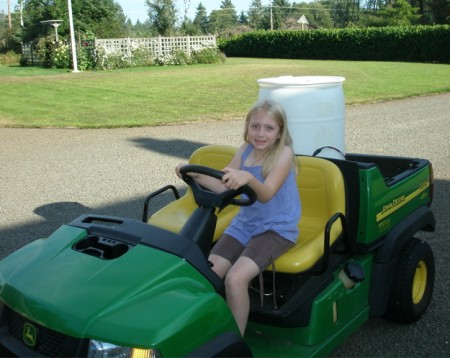 We took a little trip down a grassy road into the woods, and guess what we saw–a black bear! It might have been this one, that son Doug snapped a phone photo of in our yard last spring! The bear ran off into the woods, and we turned around real quick!


We met their parents in Portland yesterday for the exchange. Looks like Jason is happy to have his siblings back!