How great is this!?!
Last Christmas I did a little give-away here on my blog. It was for a Twinkler like this one.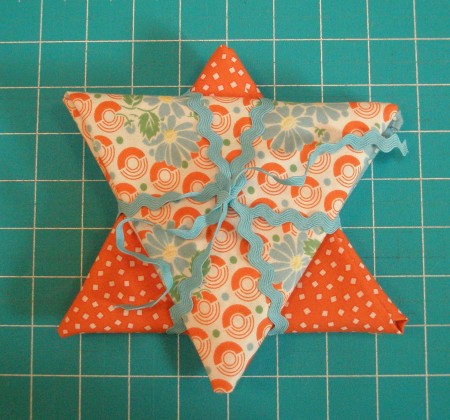 You might not be able to see in the photo, but there are three fabrics in the Twinkler–Blue Square Dance, Orange Square Dance and the print I call Hollywood. The Twinkler was won by Judy in Sedro-Woolley.
Well today in the mail, what should I get? A most adorable pincushion/thread holder made by Judy. She used the fabrics from the Twinkler. She even used the rick rack that it was tied with.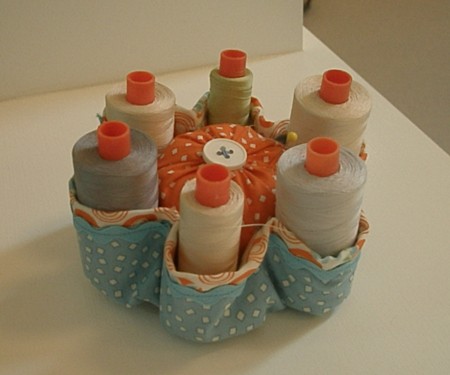 Don't you love the friends you make quilting? And they just seem to know what will touch your heart. This is the second pincushion I've gotten in the mail–and they couldn't be more perfect gifts, because I'd never make one for myself.
Thank you, Judy.