Just got back from a two week Panama Canal cruise. Sunny skies everyday–and several ports to shop in. Here are my treasures.
At the top you can see that we bought the obligatory cruise photos from the formal nights–and a straw hat to keep off the tropical sun.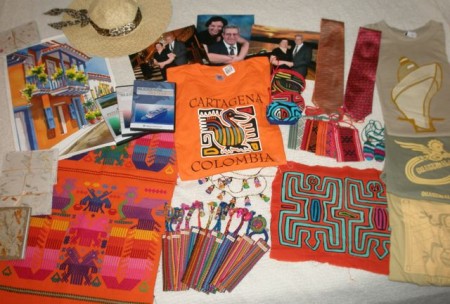 In Mexico I bought vanilla and chocolate.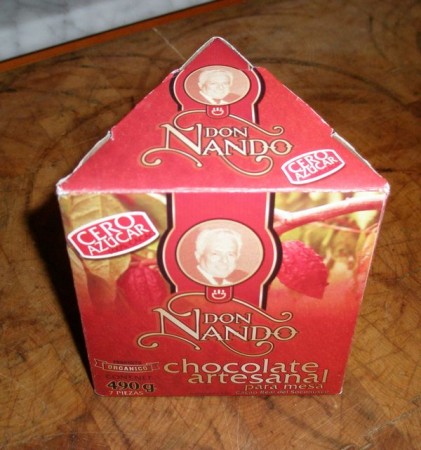 I think the photo on the box looks suspiciously like Alex Trebek.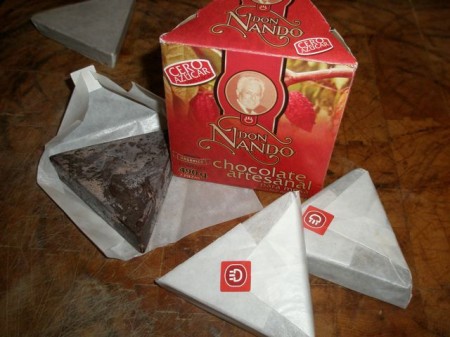 When we arrived in port in Guatemala, we were given these darling necklaces.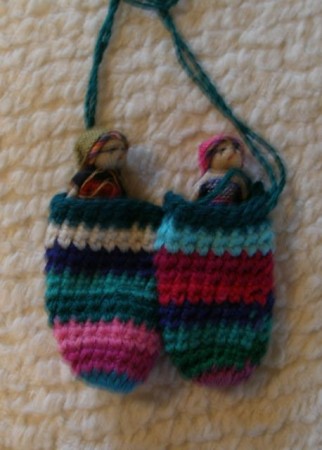 I love the Guatemalan textiles. I bought a beautiful table runner with the quetzal, the national bird, woven into it.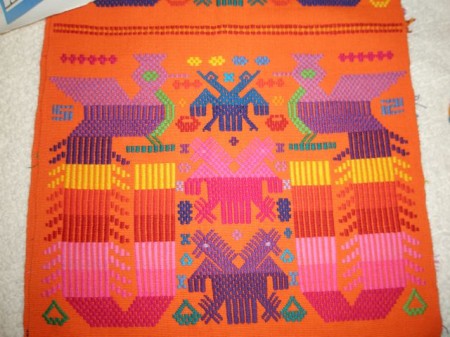 And I bought woven bookmarks for the members of a club I belong to.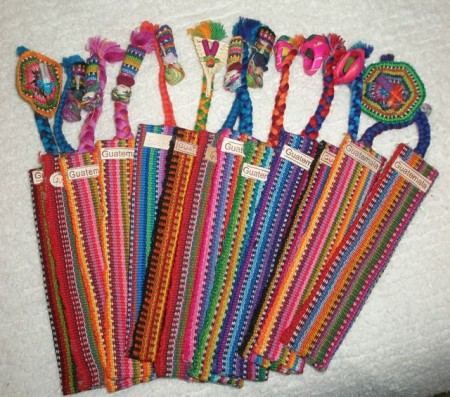 And these adorable pouches for my MG friends–shhh, don't tell them. I haven't seen them since I got back.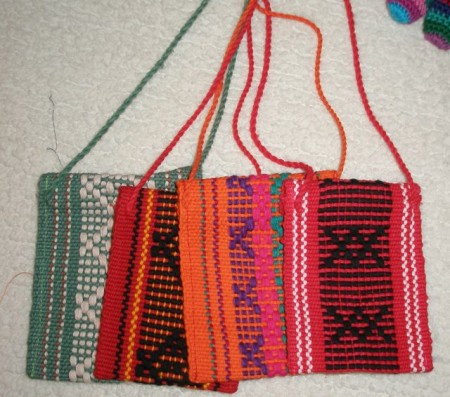 I bought myself a journal from locally made paper.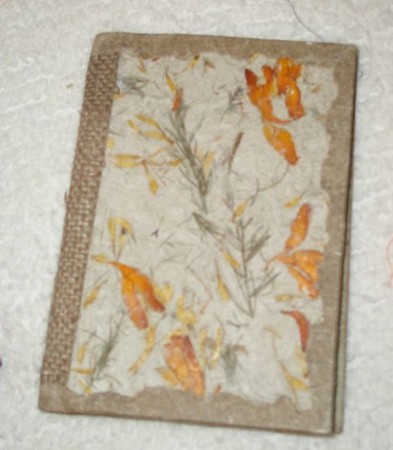 And two of these adorable necklaces.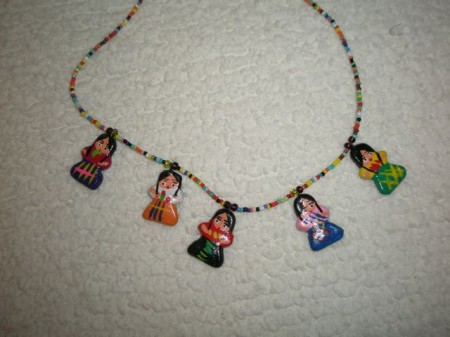 In Panama I had to buy a mola. I think these are turtles–and the colors are perfect for displaying in my studio!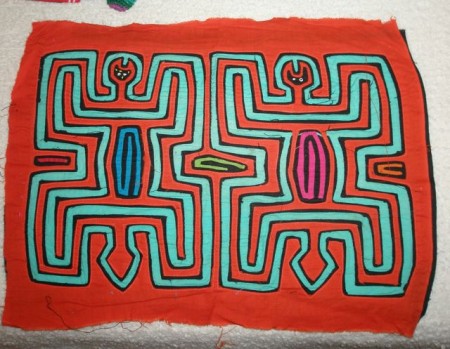 We took a bus tour un Cartagena, Columbia. In the old town, where there were fabulous handcraft stalls, they only gave us 15 minutes to shop. Argh!
I did manage to buy a few things, like this lovely watercolor.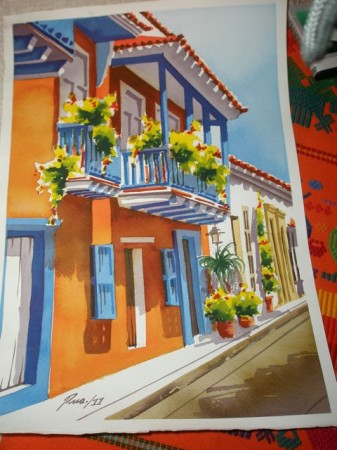 I also bought this understated T-shirt for myself.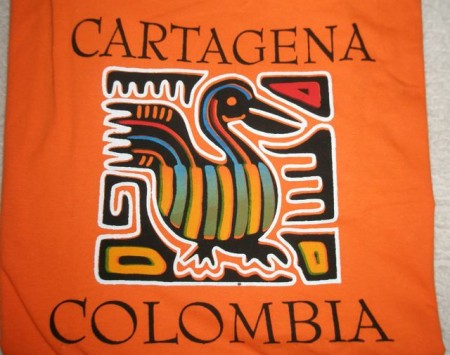 And don't feel bad for Bob, he got three new T-shirts–one from Panama and two from Antigua.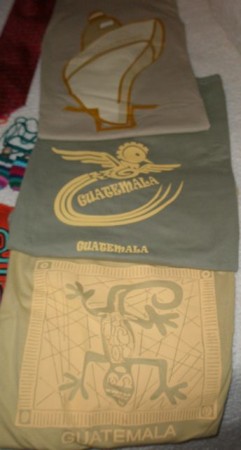 I also got him two ties in Panama. The one on the left is a graphic of the Bridge of the Americas and the one on the right is the locks in the canal. I think they're really cool, and since he wears a tie about twice a year, he's set for all of 2011!