Last week was the Washington State International Kite Festival here on the Long Beach Peninsula.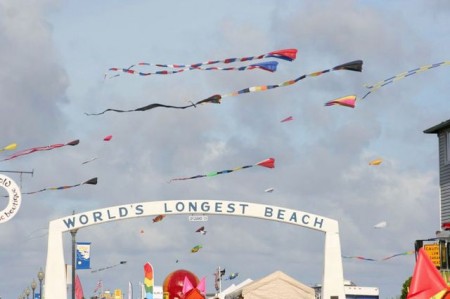 The beach approach is lined with vendors.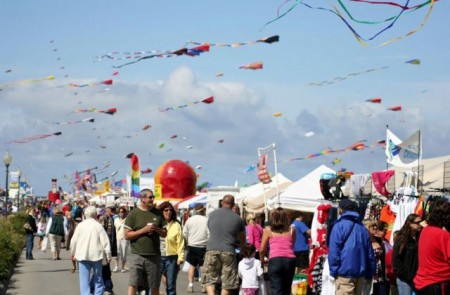 It's traditional in my family to have mini-donuts during the Kite Festival!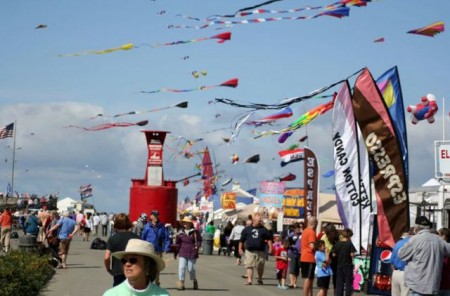 But the real action is on the beach!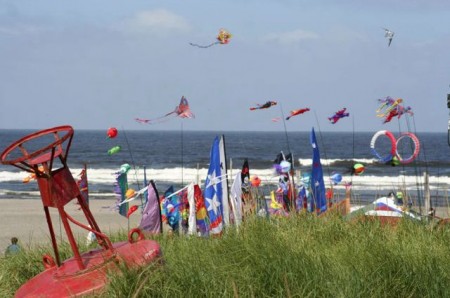 There are people and kites everywhere.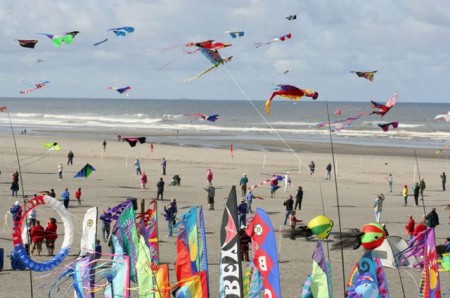 All of these photos were taken by Keith Schwartz from Beachdog.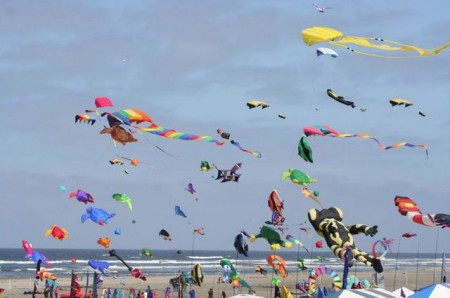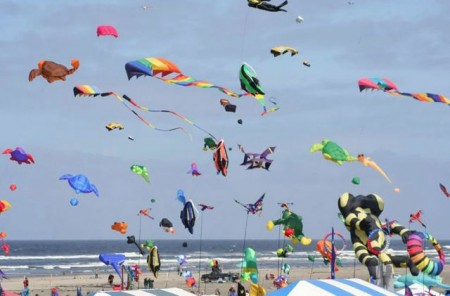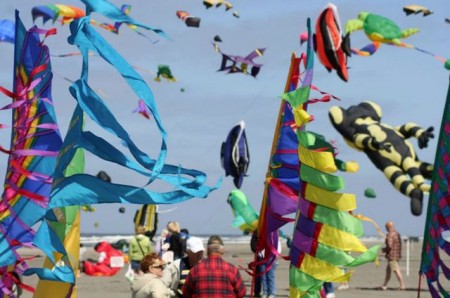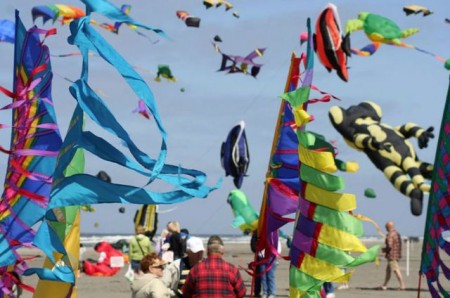 He even went up in the City of Long Beach's Fire Department bucket truck for some great aerial views.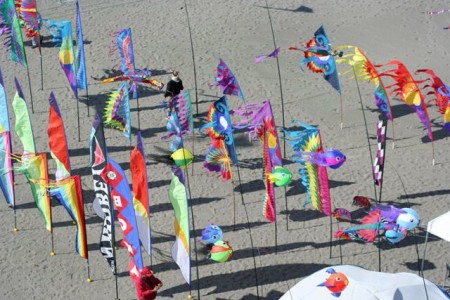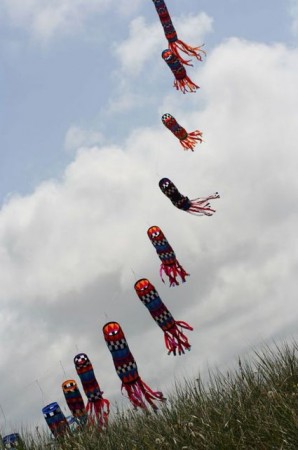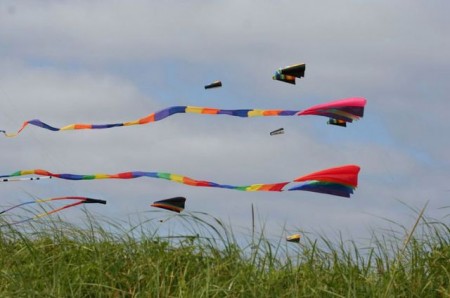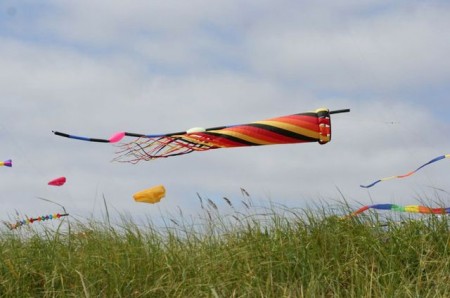 This gives you an idea of how big some of the kites are!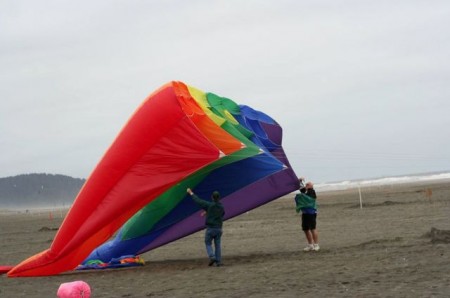 We have a boardwalk near the edge of the dunes. A great place to watch the action!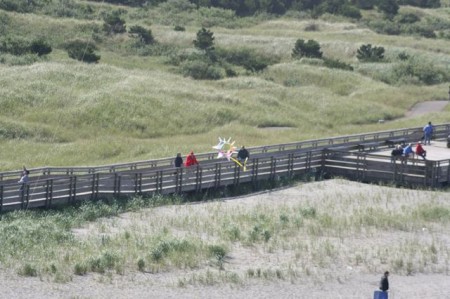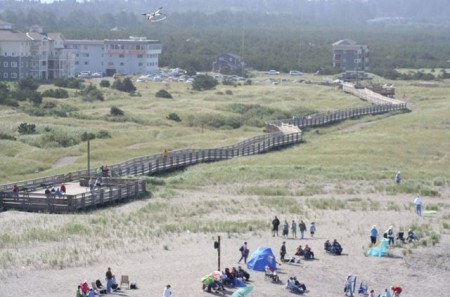 We also have a dune trail that's a part of the Lewis and Clark trail.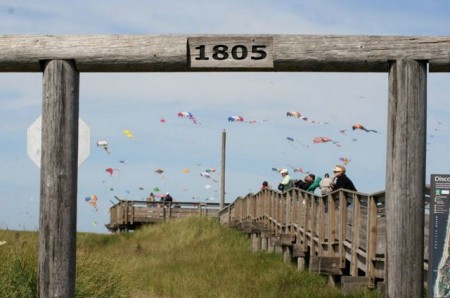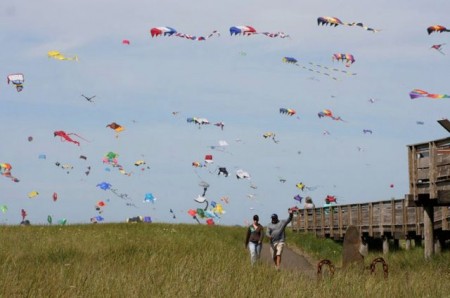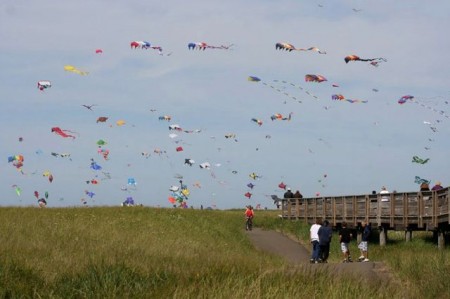 There are some great historical markers along the trail.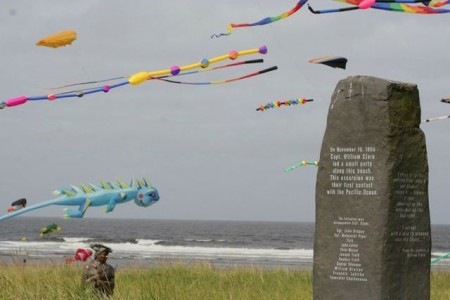 I wonder what Lewis would think of all these kites! Hmmm…..I wonder if Lewis knew Ben Franklin?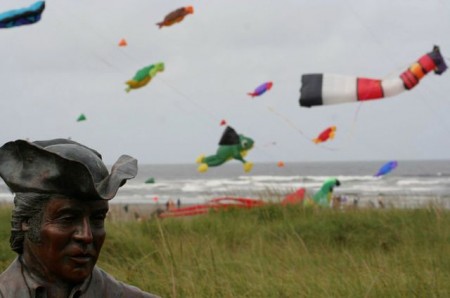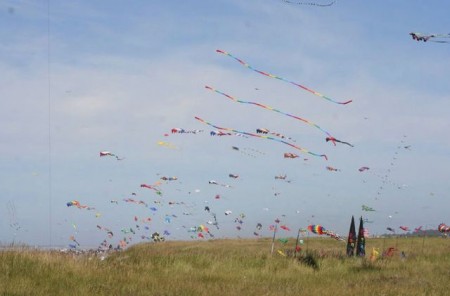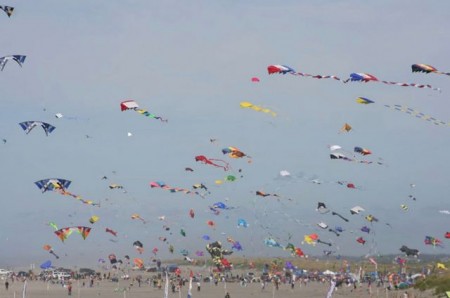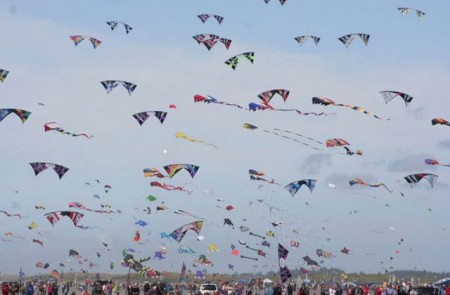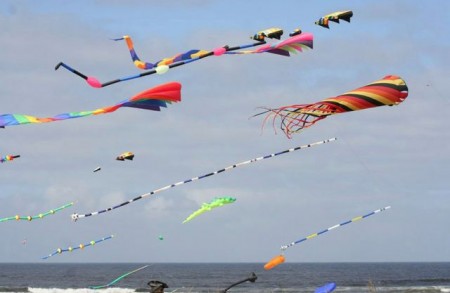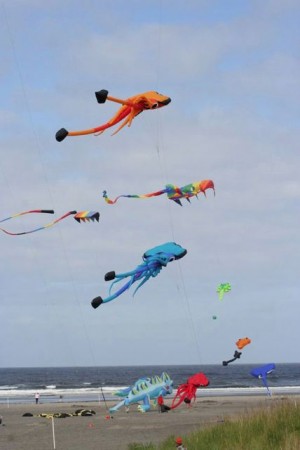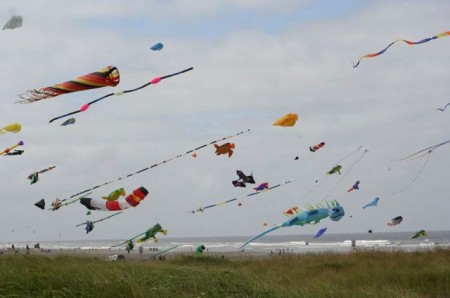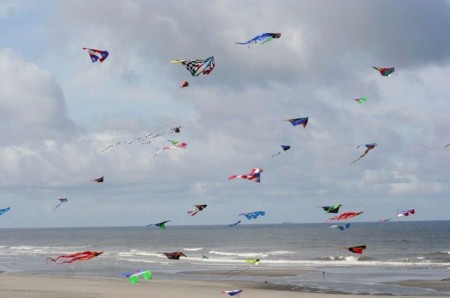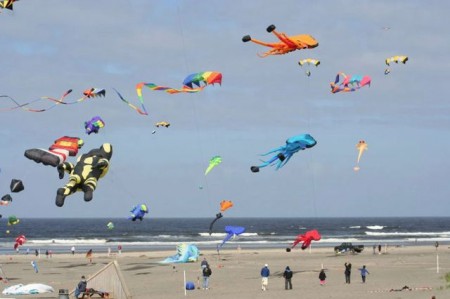 These kites are called "revs."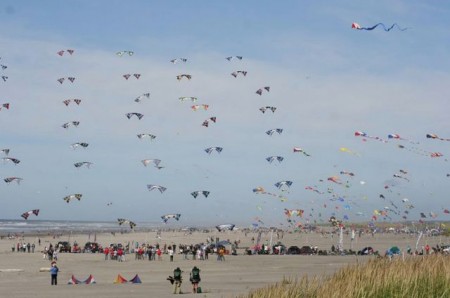 A new world record was set at this year's Festival-64 kite flyers and 64 kites. It beats the old record of 54 set in Bristol, UK

The kites were flown to the music "Eye in the Sky" from the Alan Parson's Project.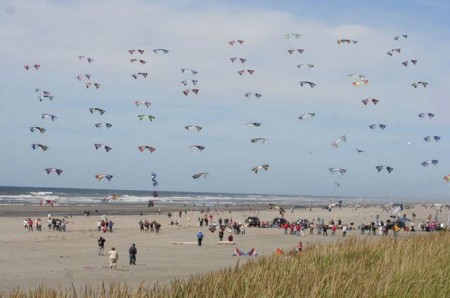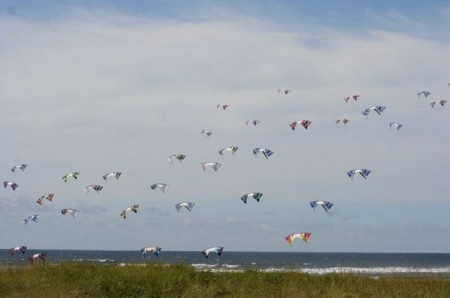 The formations were amazing. It was like kite ballet!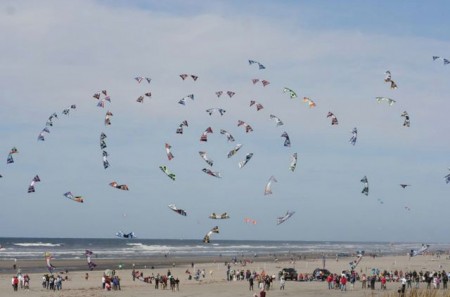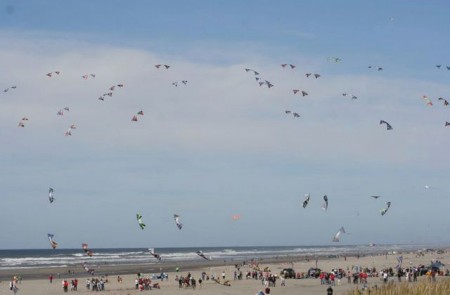 So were these.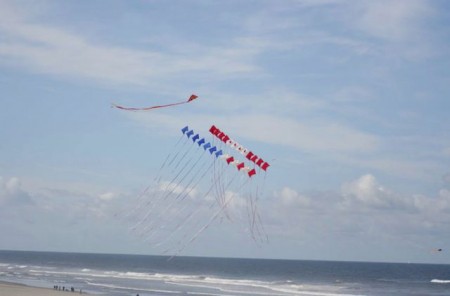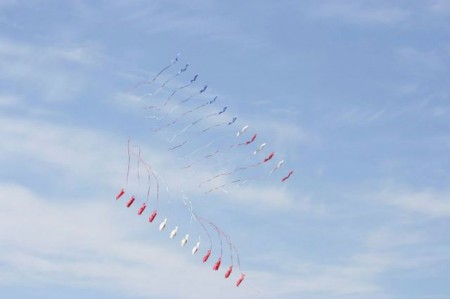 And these reminded me of the Blue Angels.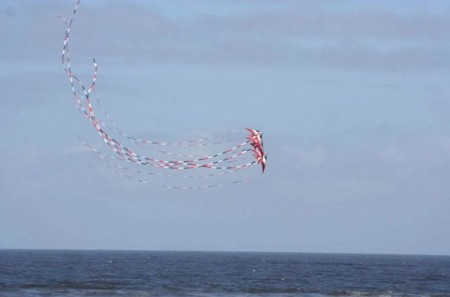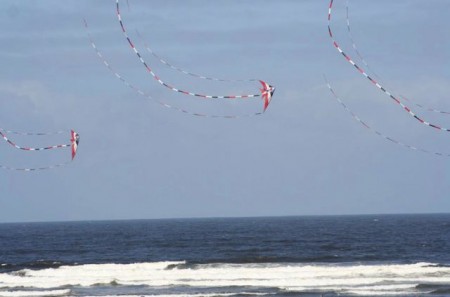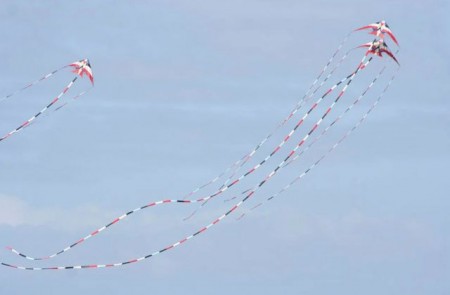 It was a fantastic week.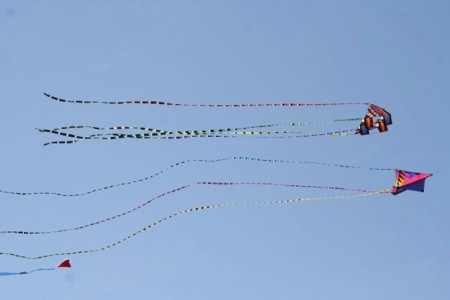 Hope you can come next year!