My special haven.
A few years ago, Bob built me a quilt studio.  I love it here.  I could spend–and do spend– hours here.  Whether I'm alone or sewing with friends, it's a great place to be.  The building is "L" shaped and I brought a couple of decorative panels from my old store for the front.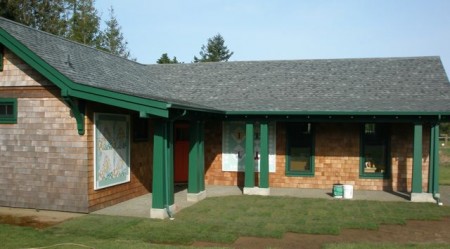 Great storage thanks to Ikea shelves and my sister's shopping for orange and aqua containers.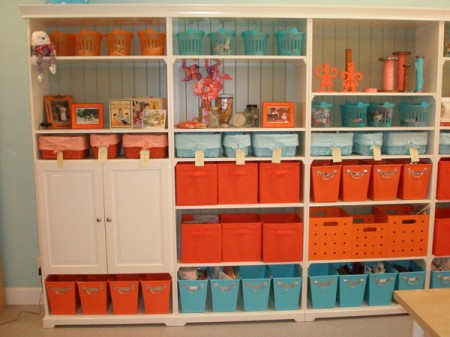 I love being able to display lots of my favorite things.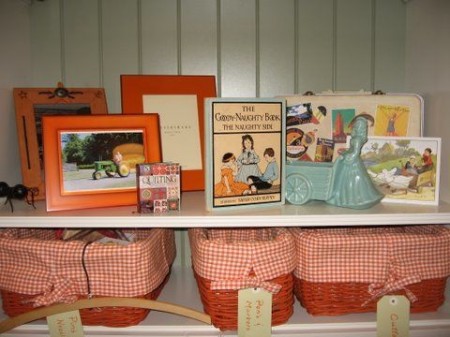 I have a great cutting station made from back to back Ikea dressers.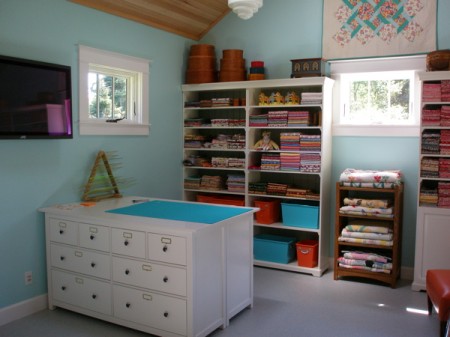 And, of course, storage for my stash!  A huge "Thank you" to my friends for helping me fold and to Lois Hallock, author of Creating Your Perfect Quilting Space for her folding technique.  And I couldn't resist the orange chair and ottoman!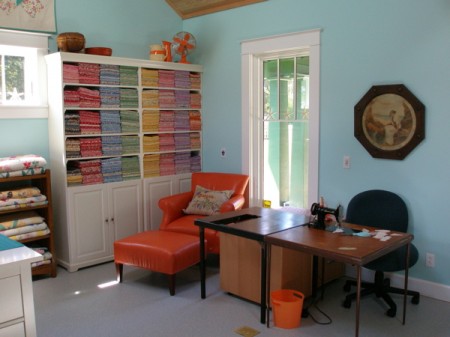 I don't even care if I ever use it, I just love looking at it.  Uh, don't tell Bob this, okay?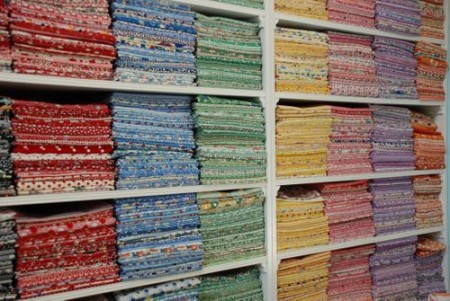 The rick rack is fun to look at, too, but more fun to use.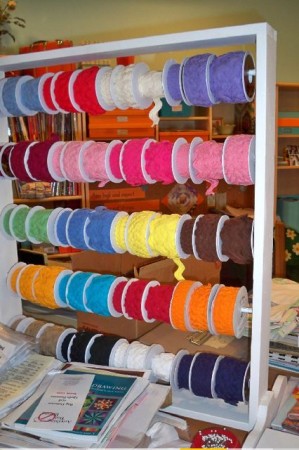 I have space for my long arm…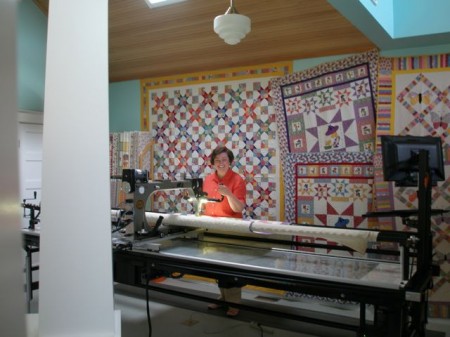 …and an office in the corner.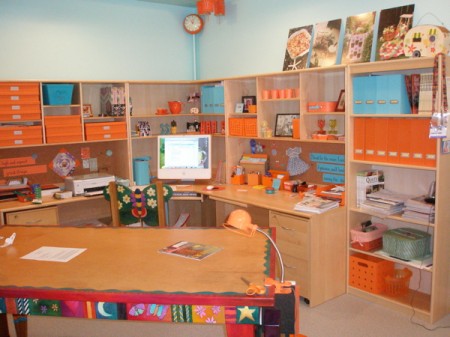 There's room if I want to have friends over to sew.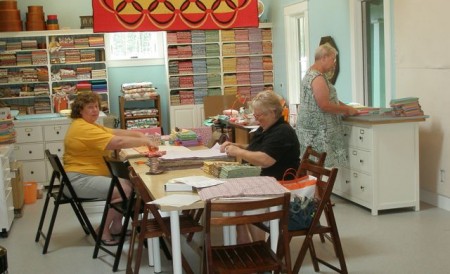 Ah, this is the good life!