Gingerbread Wall Hanging
My sister decided to do a Gingerbread Theme for Christmas this year.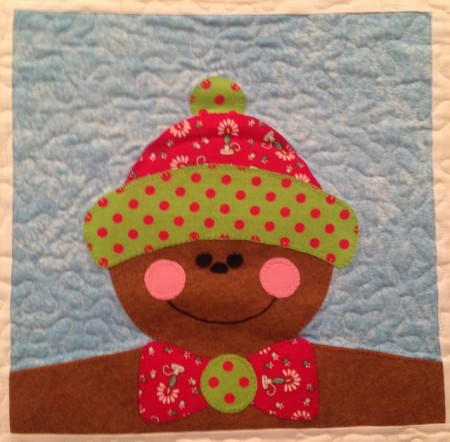 I thought she should have a new wall hanging to fit the new theme.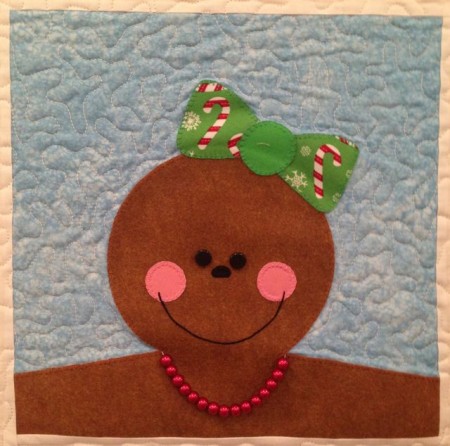 I searched for a pattern…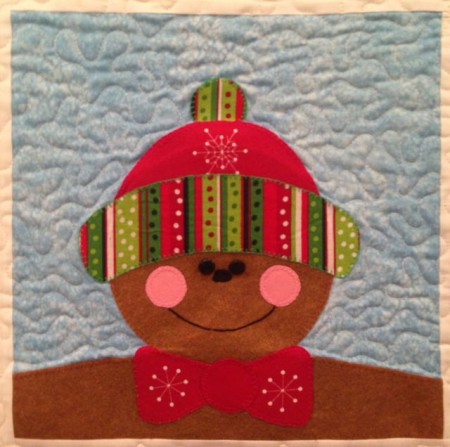 …without much luck.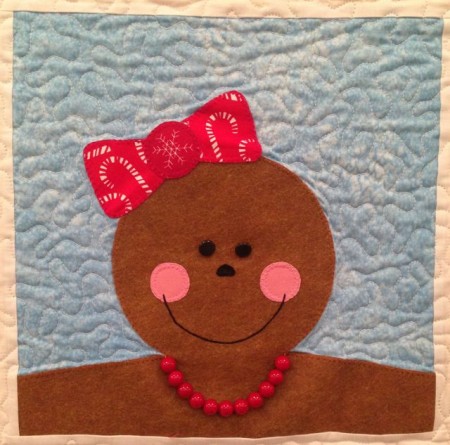 Then I saw a block designed by Amy Bradley.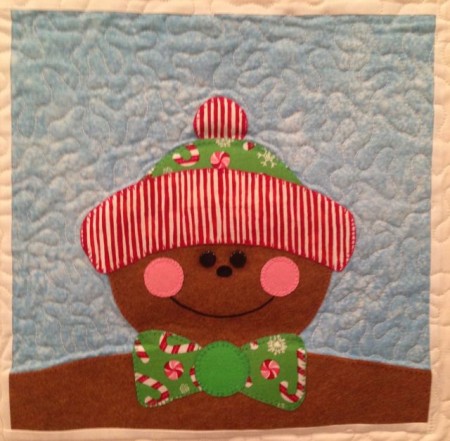 It was just the inspiration I needed!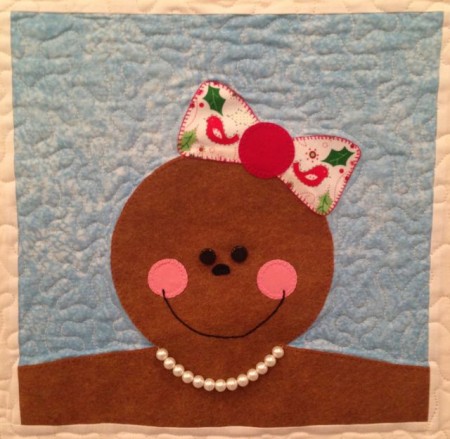 I thought there should be girls, too!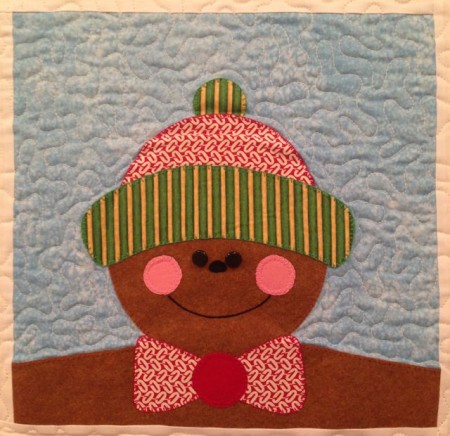 It was lots of fun to pick the fabrics — and the jewelry for the girls!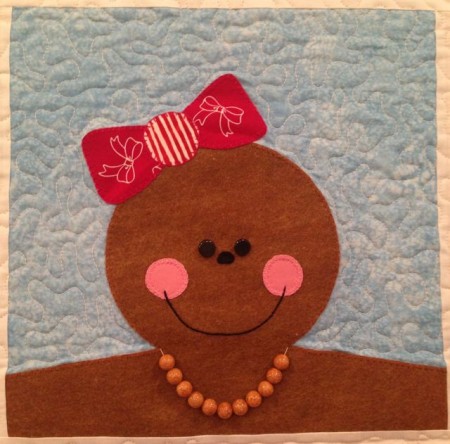 It was fun to sit in the evenings and do the buttonhole stitching.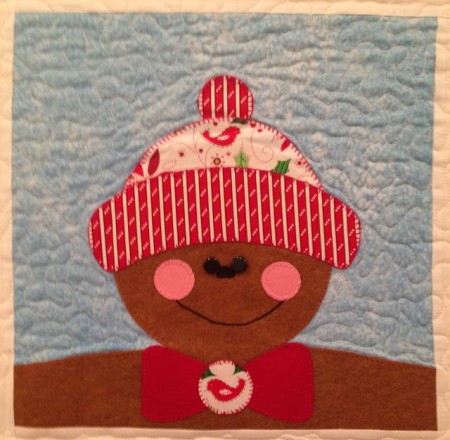 I put them together in a simple setting.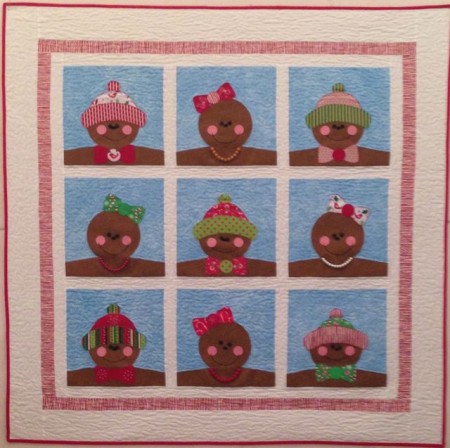 How handy that Sally has a December birthday!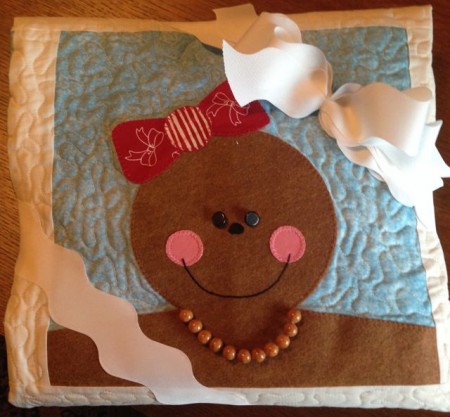 Happy Birthday, Sally!