While we only took a day and a half off from working on the house while we were in Sweden, don't think it was all work and no food!  From the very first day, we made sure there was coffee and a little something to eat, even if the atmosphere left something to be desired.  In Swedish, a coffee break is called a fika (FEE-kah).  And in Sweden, fika is taken very seriously.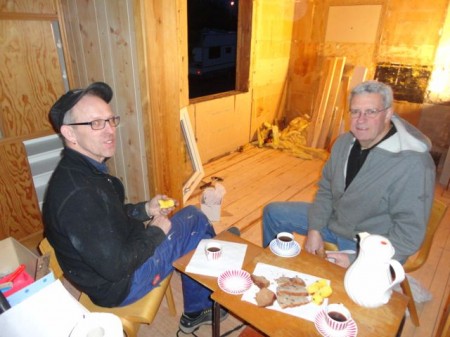 Luckily, Bertil and Sonja left us a dining room table.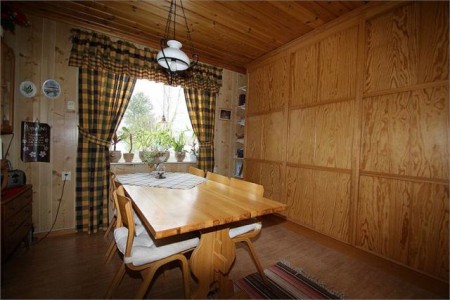 Berit and Gunnar came often to help—and bring fika!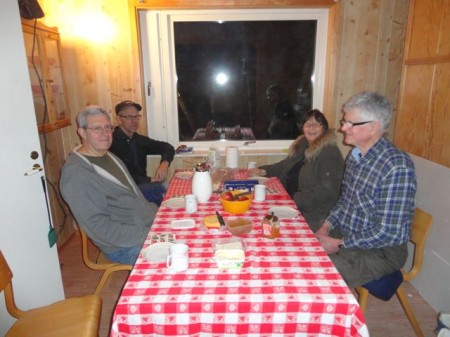 And our neighbor, Byns Mats and Annacari welcomed us with a pensionärer kaka — a special and delicious cake.  Good thing I'd brought linens!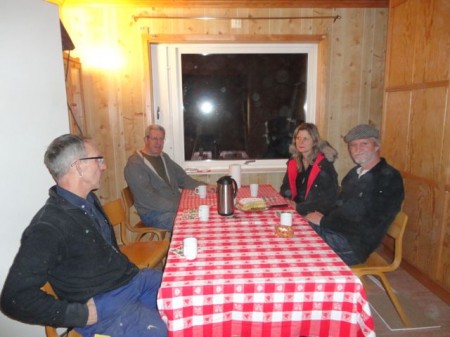 For awhile we had to move the table into the bedroom, but that didn't mean we skipped fika!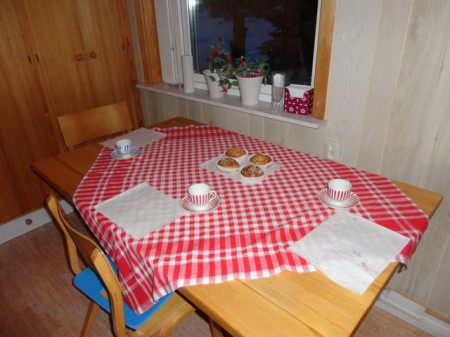 My Aunt Evelyn was responsible for keeping my family in contact with our Swedish relatives, and I thought it fitting that I bring her china with me to our Swedish house.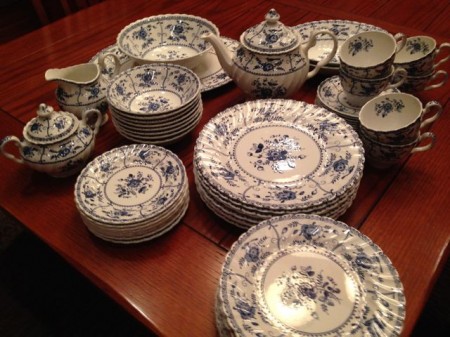 I used it for the first time when Sven-Eric and Anna came for fika.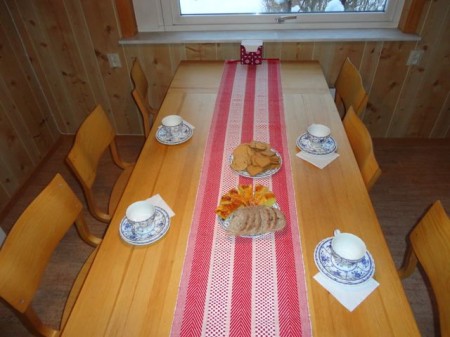 It was very special.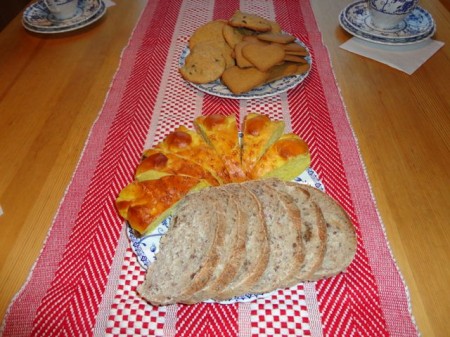 Fika isn't always something sweet.  Sometimes it's a sandwich.   Don't you love a country whose cheese puffs are shaped like hearts!?!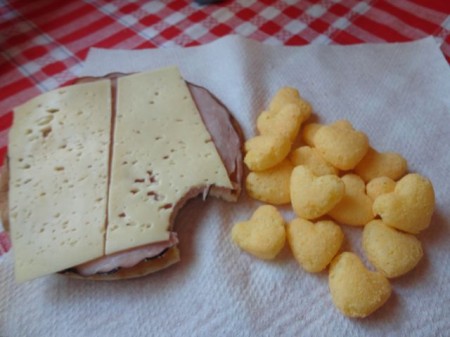 And if we had Coke instead of coffee, there was no problem keeping it cold!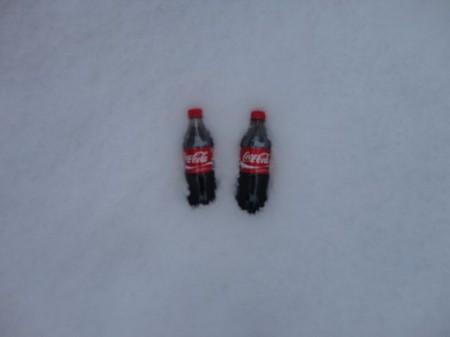 One day, when I had to drive to Vansbro to the hardware store, I stopped at the Vansbro Konditori for semlor – wonderful buns filled with almond paste and whipped cream!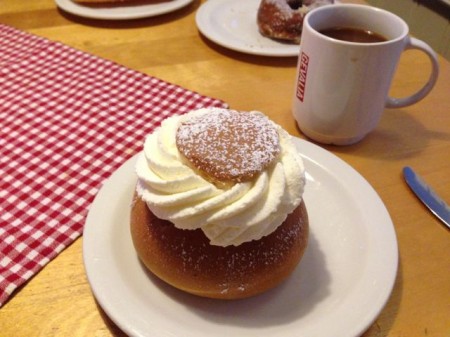 Sometimes we brought a Thermos of coffee from Torsten's, sometimes we got coffee at the mini-mart, and sometimes family or friends brought coffee.  Luckily, a few days before we left, we got our electric stove and were finally able to boil our own coffee!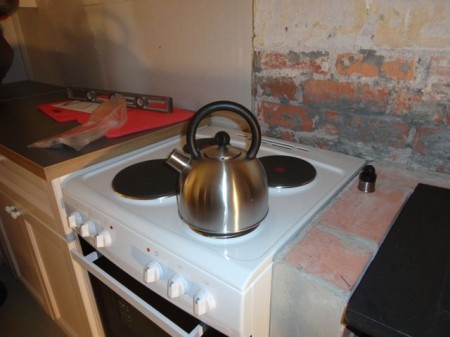 So, as you can see, we worked hard, but, like good Swedes, we didn't skip fika!