When we bought our house in Sweden in September, we knew the first thing we wanted to do was remodel the kitchen.
It had a large, freestanding fireplace that kind of blocked the door as you entered.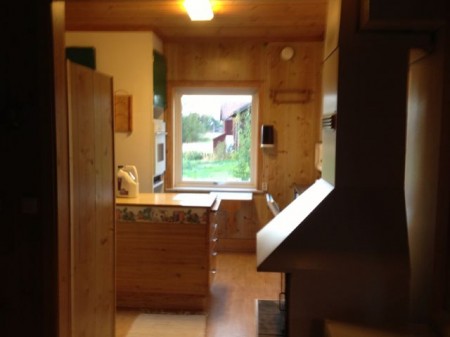 We knew it had to go!  Let me tell you, it was one heavy dog!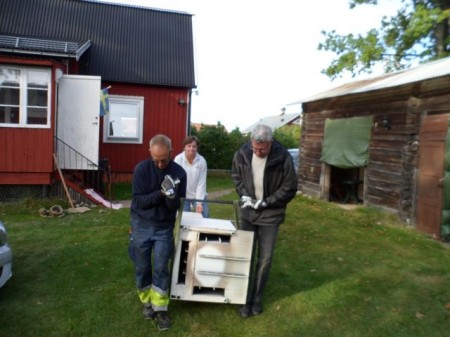 There was a lovely window that let in a lot of light, but it was so big, that there was no room to put a counter under it.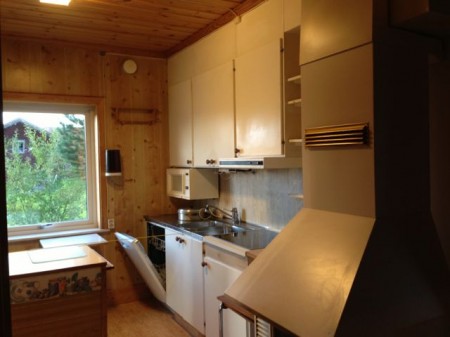 And the sink and stove were right next to each other.  I thought it would be nice move the sink under the window.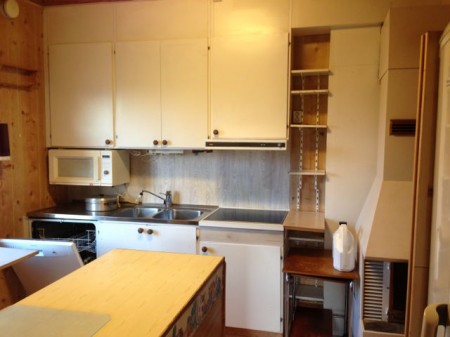 There was an island and two floor to ceiling cabinets on the left in this photo….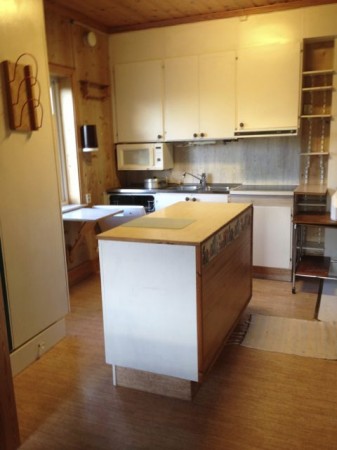 …one of which held the oven.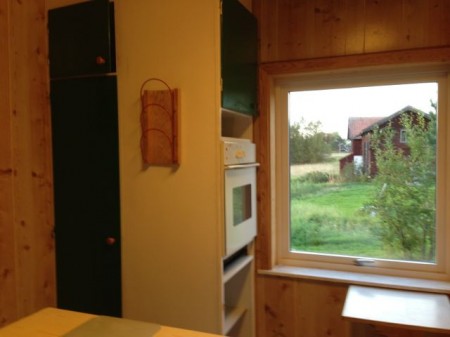 And on the opposite wall was a huge refrigerator and huge freezer!  It was all quite cramped.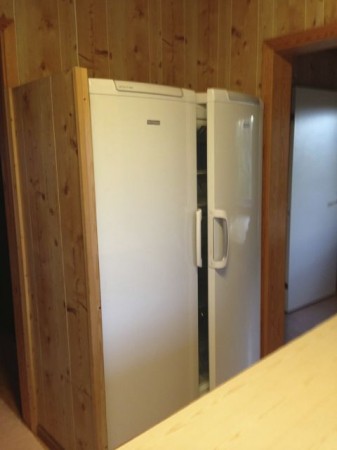 We decided to take it all out!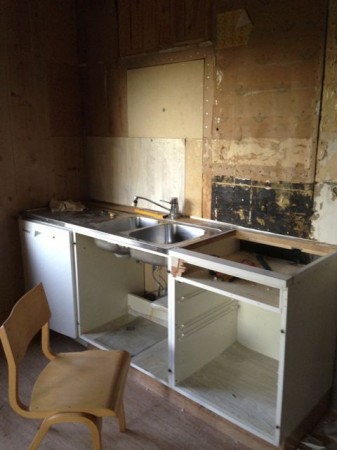 Right down to the bare walls.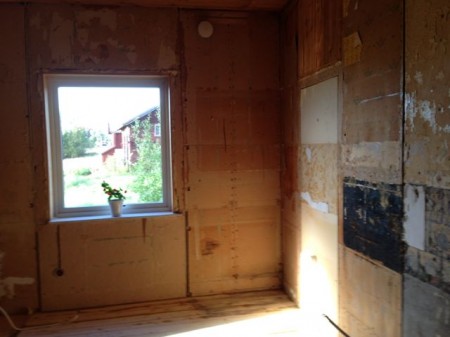 So that's what we did!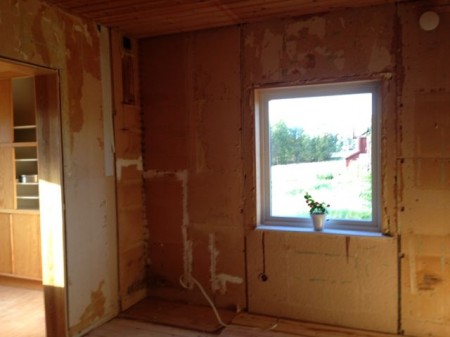 It's amazing what you uncover in an old house, like an old doorway, layers of old wallpaper and signs of a chimney fire!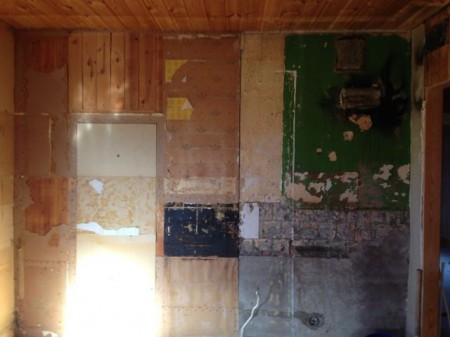 I loved looking at the old wallpapers, and tried to preserve a little of each.  This is the oldest and original, from 1930 when the house was built.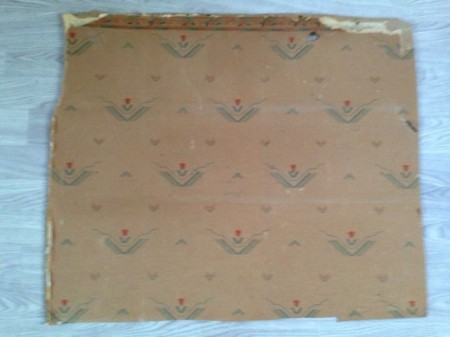 This one, which has orange in it, was next.  It almost looks like old linoleum.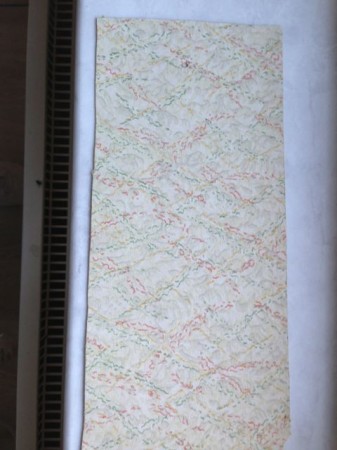 There was this rather plain basket weave.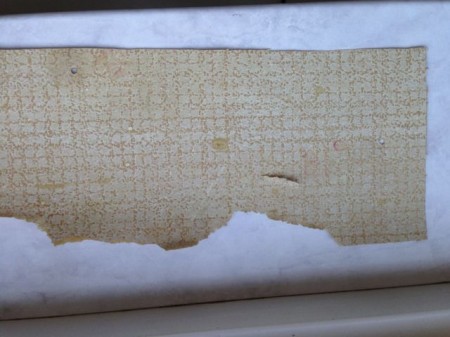 My color scheme for the new kitchen is white, gray and red, so imagine my delight when I found this one in those very colors!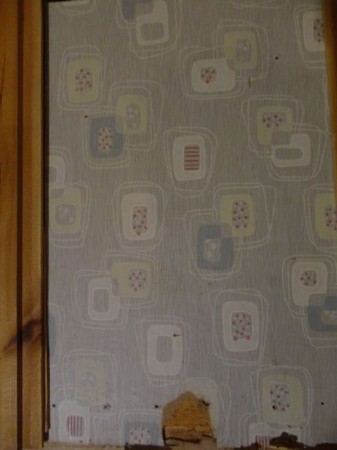 Tearing out a kitchen is a big job–and we did it in two days–then headed back home.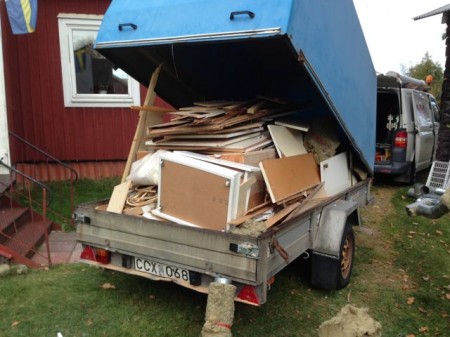 Of course we were anxious to get back and start on the new kitchen, but that had to wait.