I'm lucky enough to live very close to my mom, and we go out to lunch almost everyday.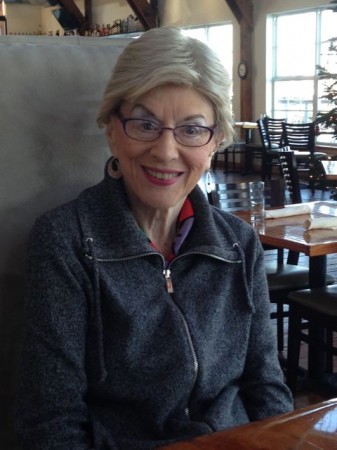 But Bob and I are heading to our Swedish house for almost a month, and Mom's worried she's going to really, really miss us.  And when you're 90, it can be hard to remember just when we're coming back.  So, I decided a little visual reminder might be good!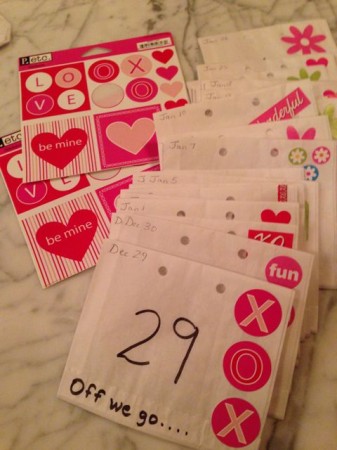 I got some adorable little bags and stickers at Scrapuccino's.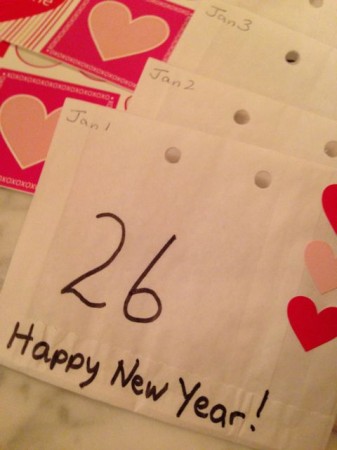 I did the countdown and Bob punched holes.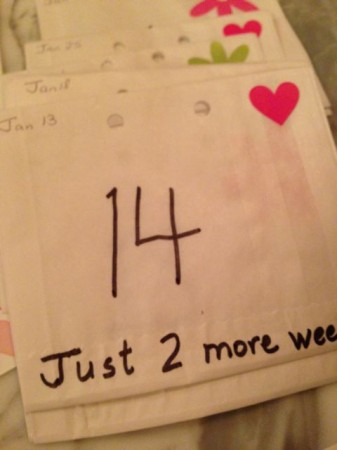 I added a few notes here and there.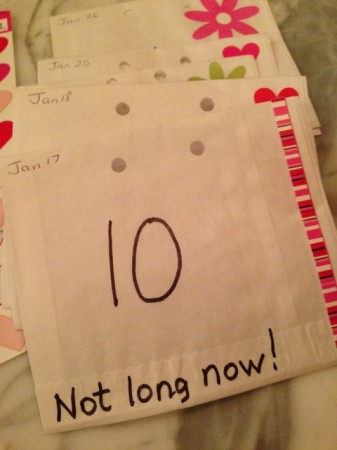 And then it was candy time!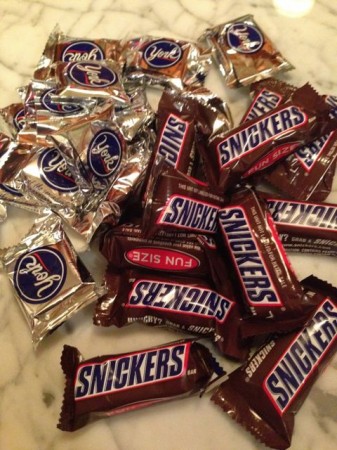 I filled each bag with a piece of candy.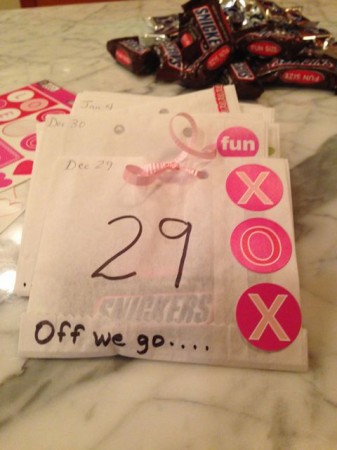 Then I added a little pink ribbon—Mom's favorite color.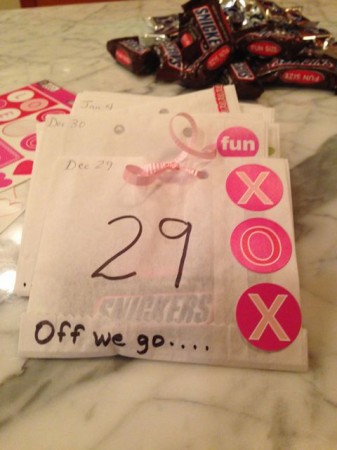 Luckily, I had an empty box from Christmas…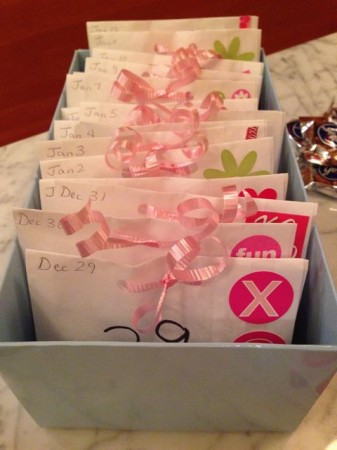 …and they fit perfectly!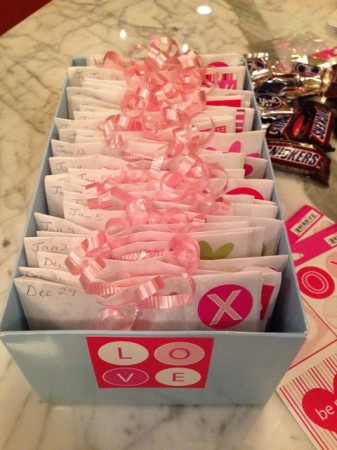 I hope it helps the days go by a little faster.