It's Day Two of Seven Kinds of Cookies–the traditional number of cookies served with coffee in Sweden.  So, what's more appropriate than Swedish Spritz.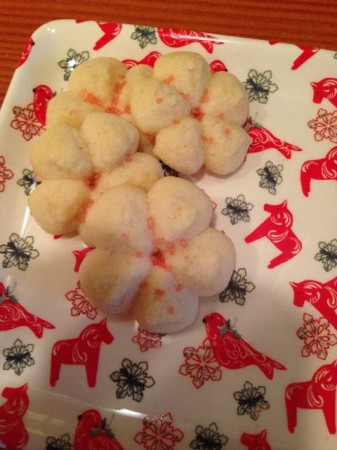 These cookies require a special press or gun.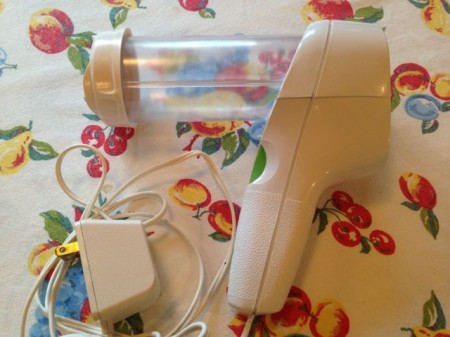 I got mine in 1974!  Can you tell by the avocado green and big daisy?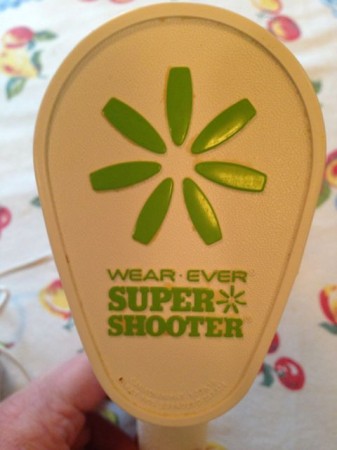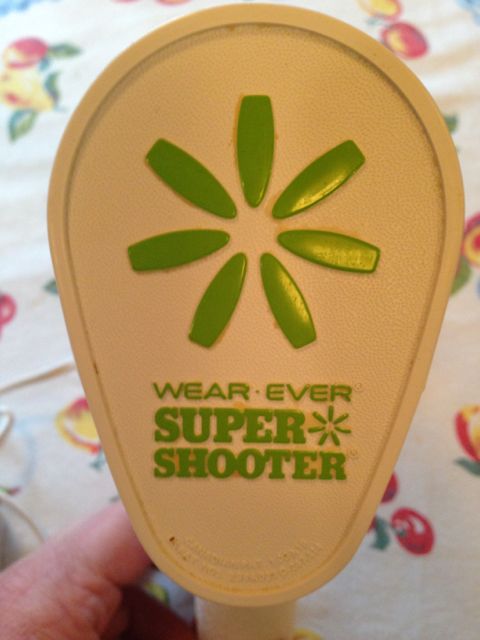 It's a basic, shortbread dough that's pressed through the gun onto your cookie sheet.  BIG TIP!  Sometimes they don't want to stick to the cookie sheet.  The best way to improve this is to refrigerate you cookie sheets!  Then, it will work like a dream.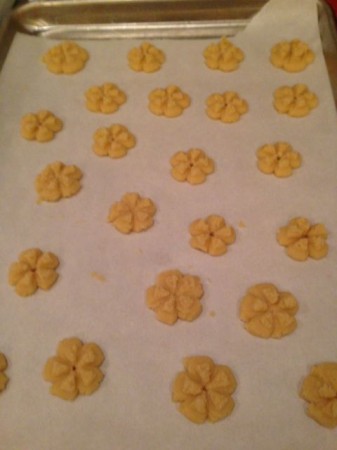 Sprinkle your cookies with colored sugar and bake.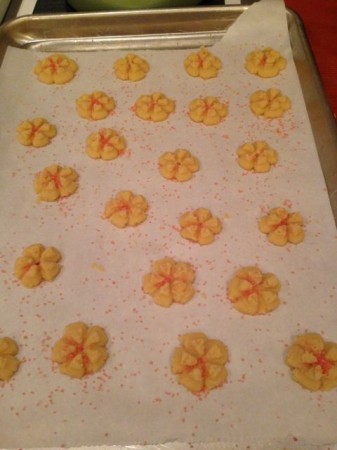 That's all there is to it.  Enjoy!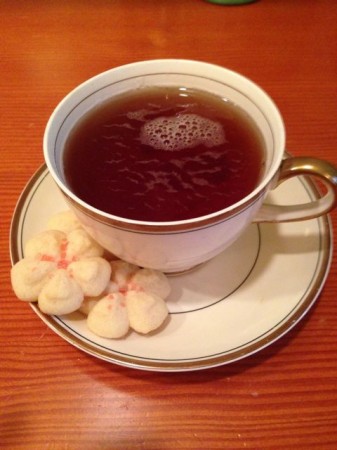 Swedish Spritz
Ingredients:
4 sticks butter
1 cup sugar
2 tsp vanilla or almond extract
2 eggs
4-1/2 cups flour
1 tsp salt
In a stand mixer fitted with a paddle, cream butter and sugar about 2 minutes.  Add the extract and eggs.  Mix until well blended.
In a separate bowl, combine flour and salt.  Whisk together to mix, then add in three or four parts to butter mixture.  Mix until a nice ball comes together.
Fill your cookie press and press out onto a chilled cookie sheet.
Sprinkle with colored sugar.
Bake 6-8 minutes in a 400 degree oven.
Enjoy!
Yield–a lot!