I am fascinated by the Swedish fäbod.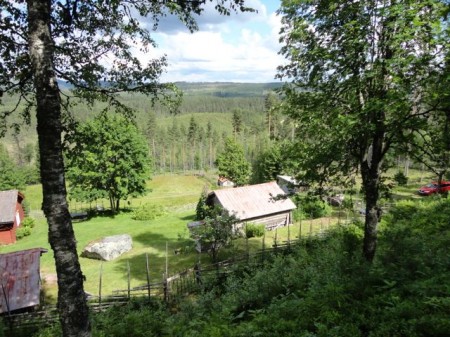 The best translation for a fäbod that I know is a summer pasture…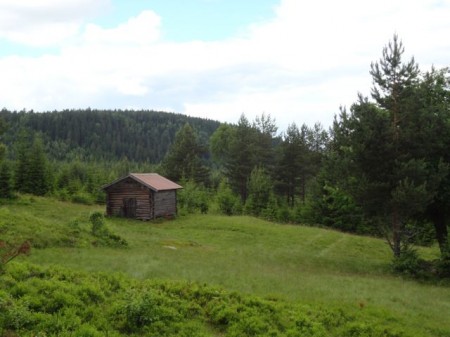 …but it's more than just a pasture.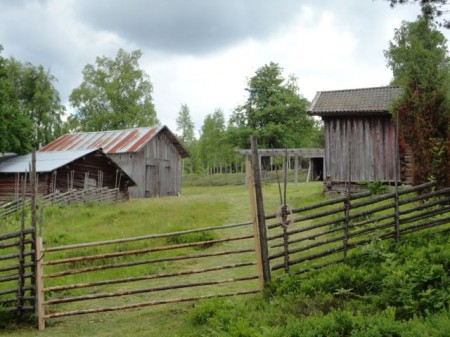 In the province of Dalarna, where Anna Lena came from, it wasn't easy to eek out a living on the small farms.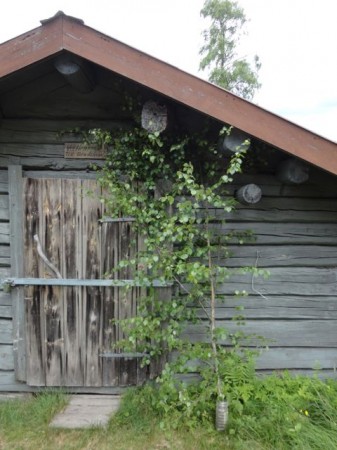 Most of the farms were near small villages in the valleys.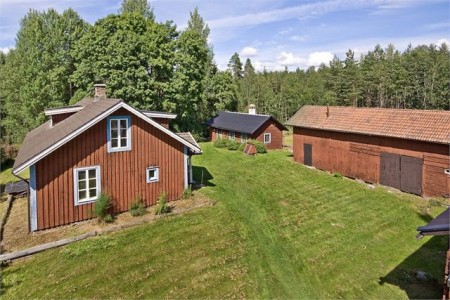 In the summer, you couldn't turn your animals out into the fields around the farm because you needed the grass to grow up so you could cut it for hay.  That way you'd have something to feed the animals in the winter.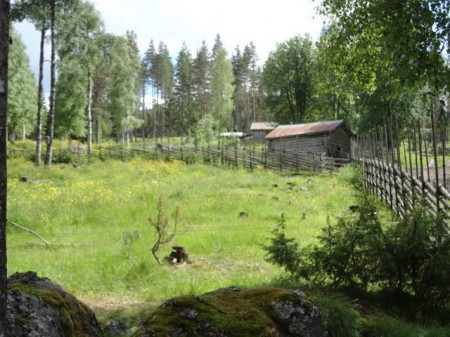 So in the summer, the animals were taken high up into the forest to forage.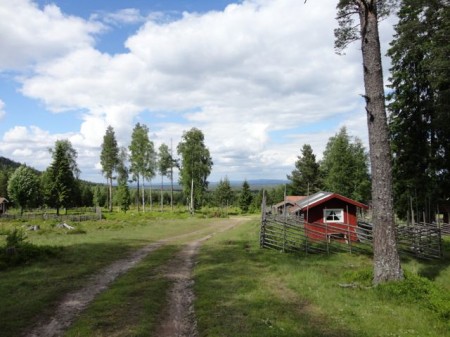 Each farm had grazing rights in certain areas of the forest.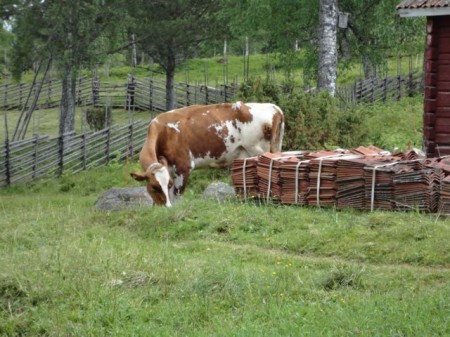 Small cabins and barns were built and the old grandmas and young women would spend the summers there, tending to the cows and goats.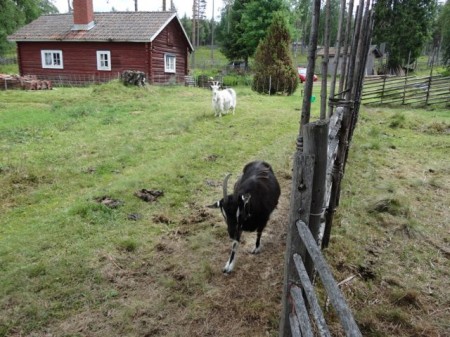 It was a big day in the spring when nearly the entire village would drive the animals up to the summer pastures.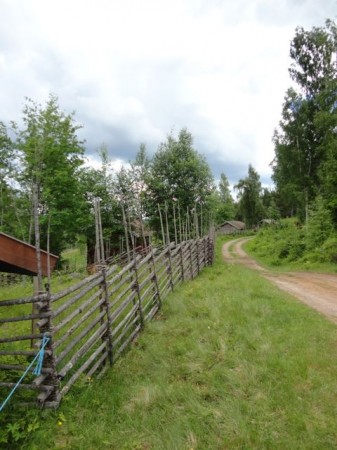 The men helped ready things, then left the women there for the summer.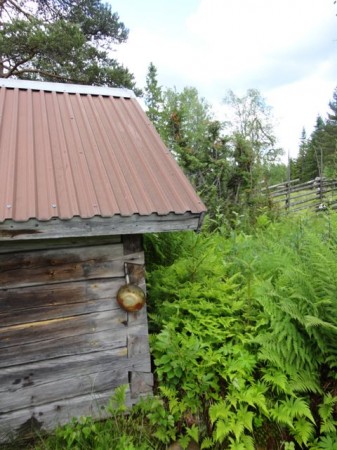 The work was hard, beginning at 4:00 in the morning.  The women milked the cows then let then out into the forests.  While the animals grazed, the women made cheese and butter.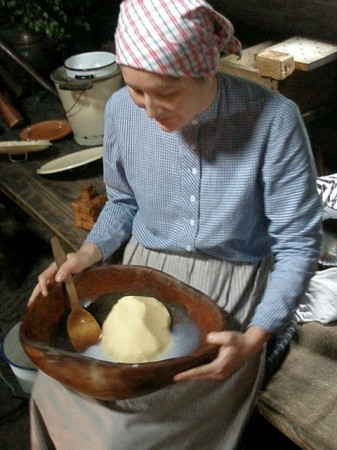 In the evening they would bring the cows back in from the forest.  It was a big responsibility, and many things could go wrong.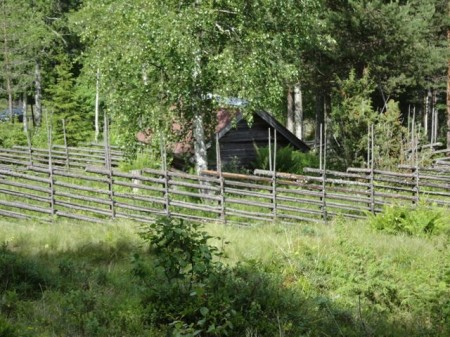 My grandma always told me that her mother, Anna Lena, left Sweden because she didn't like taking care of the cows.  The first time I visited relatives there in 1981, I told this story and they told me about the fäbods. Perhaps it was life at the fäbod that Anna Lena didn't like.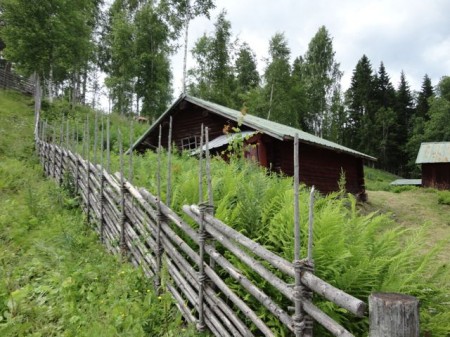 The fäbod system died out decades ago, but some of the old buildings still exist in some areas.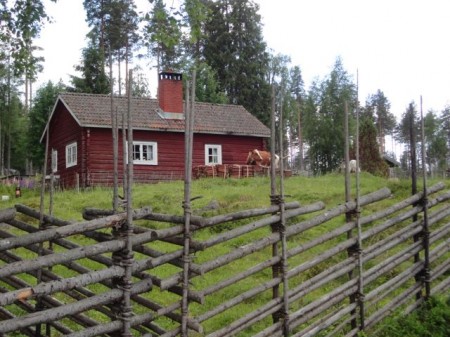 This summer we were lucky enough to visit one near the village of Äppelbo.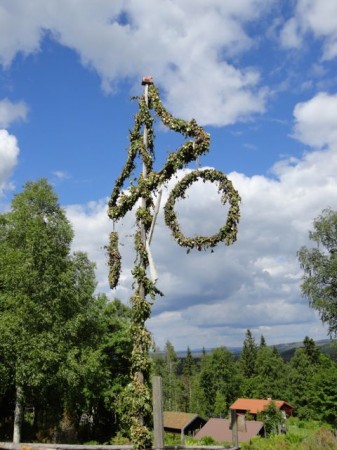 Our host, John, told us that many of the old buildings were taken down in the 1930's and the logs were sent to Stockholm to be used as firewood!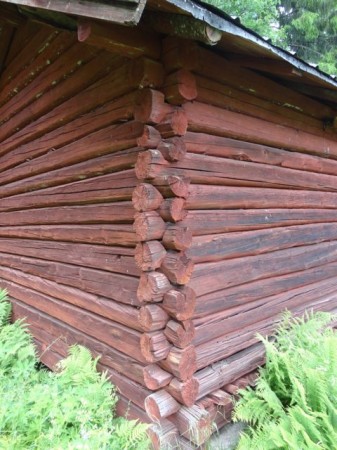 We fed the calves hard bread!  Who knew calves liked hard bread!?!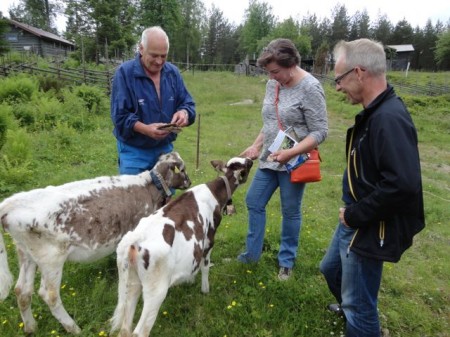 We also took turns blowing the horn to call the cows.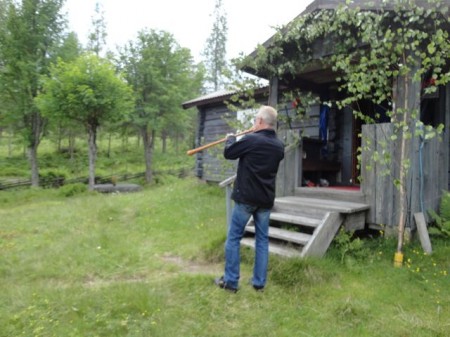 No cows came, but we all got some sound out of the horn!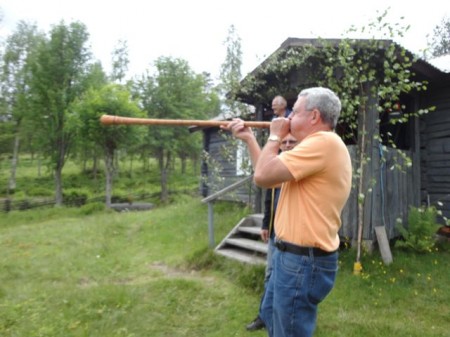 It was a wonderful day.