In Swedish travelogues, I often see images from Millesgården, the sculpture garden created by the artist Carl Milles.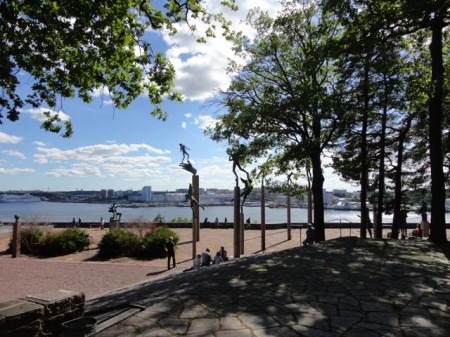 This trip  it was a priority to see it.  Sven-Eric accompanied Bob and me on a beautiful, sunny day.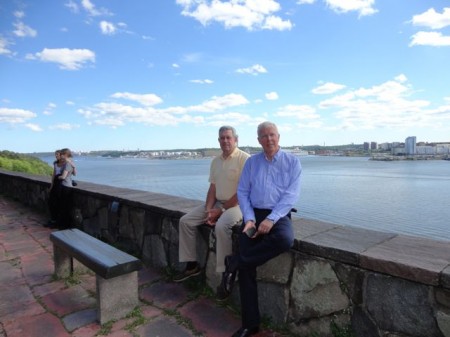 We wandered the terraced grounds, enjoying the statues.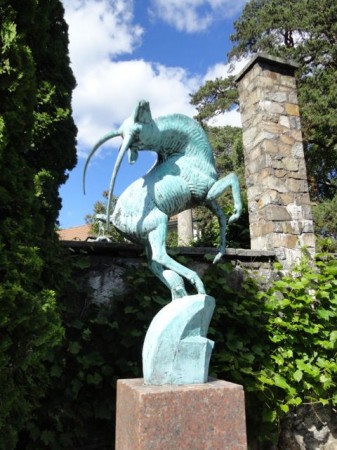 The movement of the figures is amazing.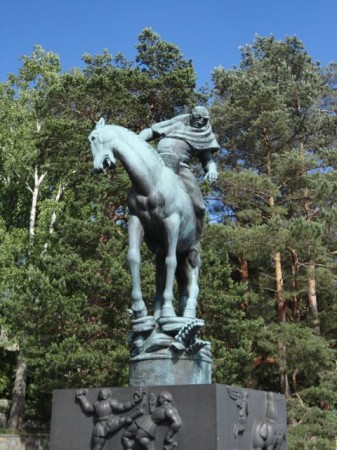 Many of them have their necks arched, which I found very interesting.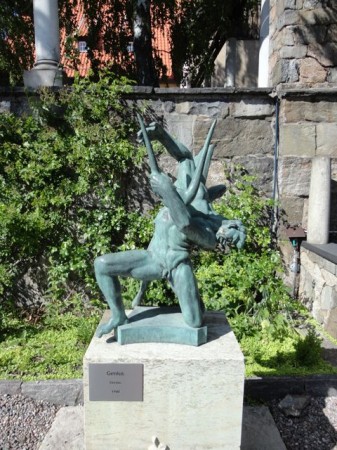 The self guided tour starts out on a terrace where the artist's home sits.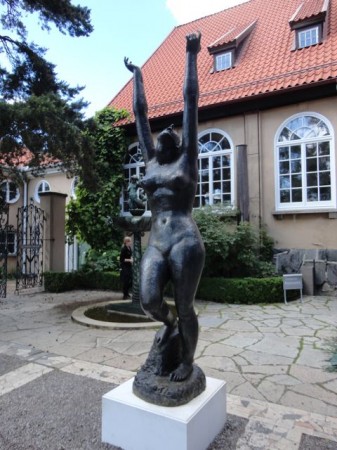 There are many sculptures there, and fabulous views of that hint of more to come.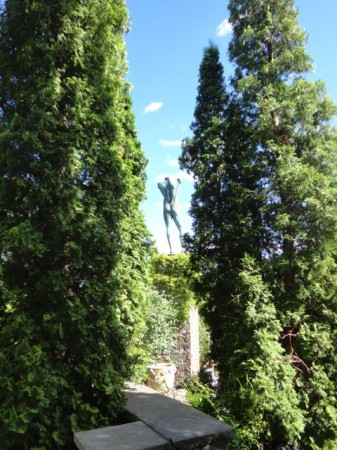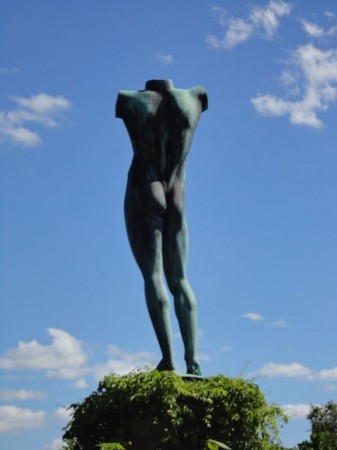 The lower terrace is the most amazing, with this large Poseidon statue.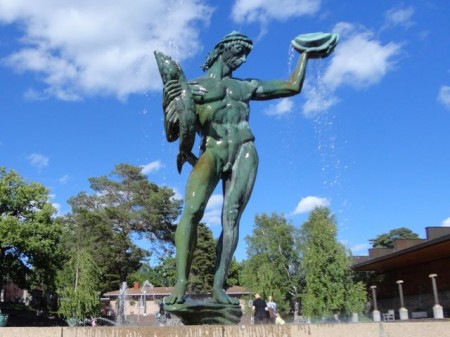 And pedestals…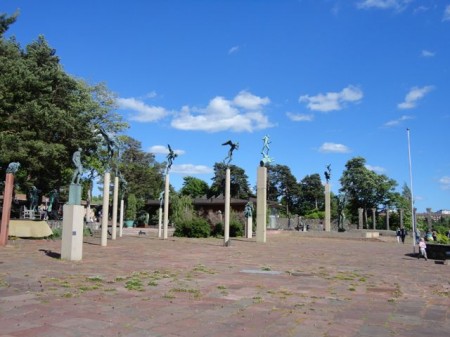 …with sprites playing instruments.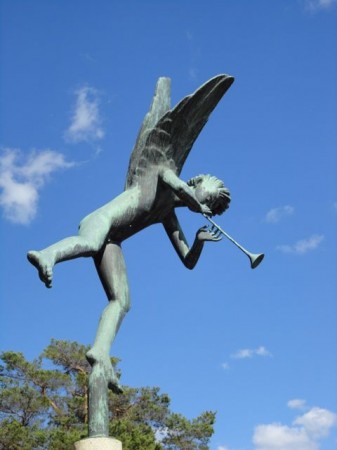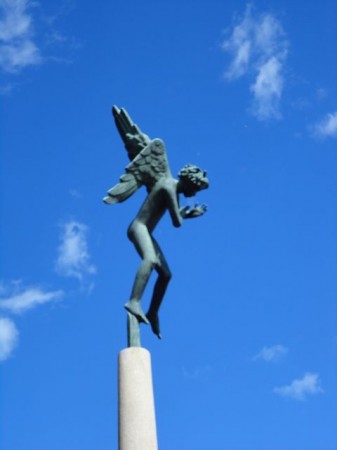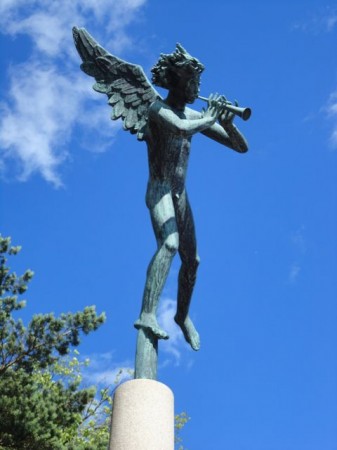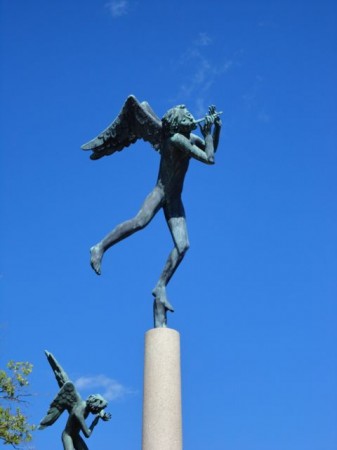 The delicate balance of the sculptures is incredible.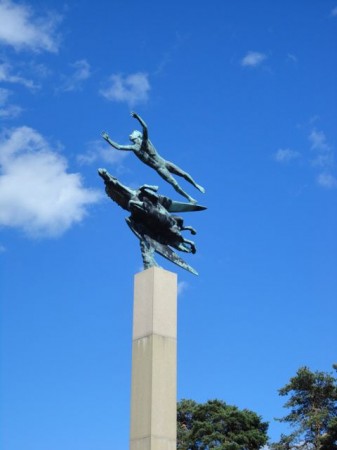 To me, the most fascinating is The Hand of God.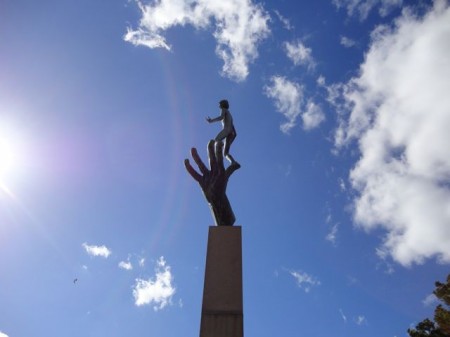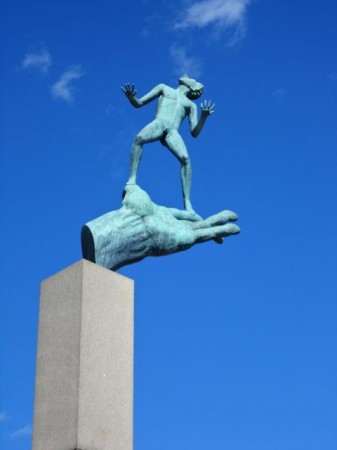 An amazing day.