A visit to Sweden wouldn't be complete without some time in Gamla Stan — the old town.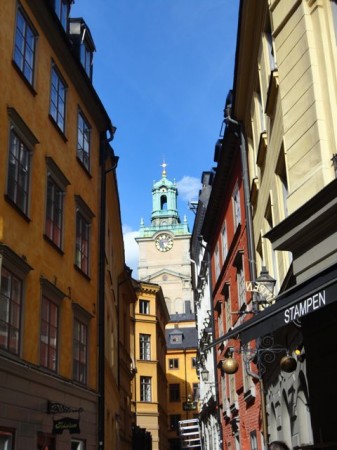 The narrow streets…..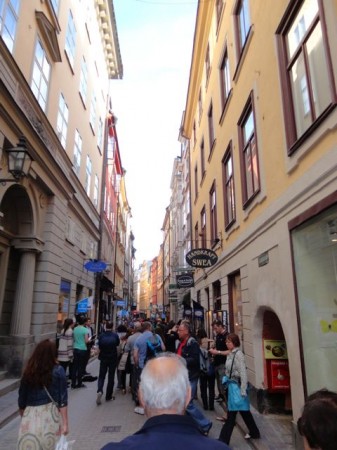 …and charming architecture,,,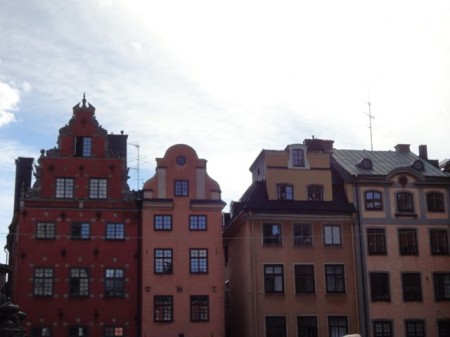 …hold such appeal.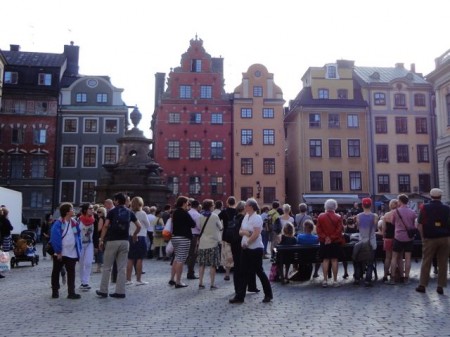 There's something to see up every street.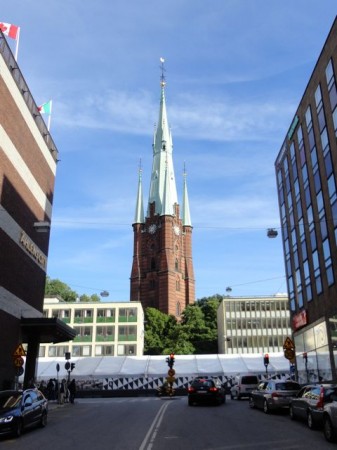 Other parts of the city are charming as well.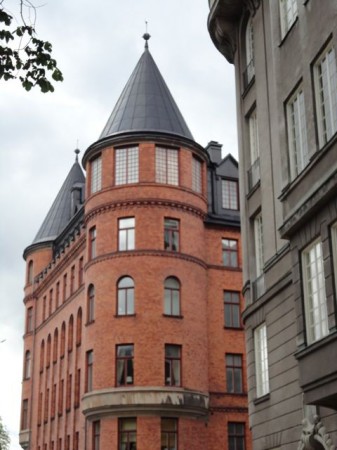 There are many green areas and fountains in the city,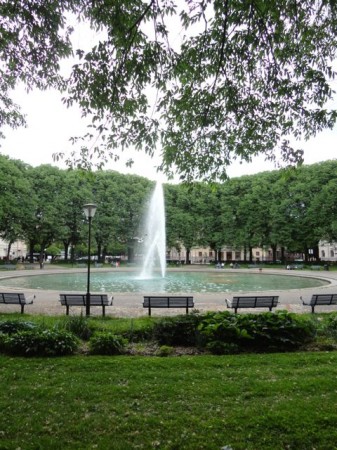 We had some wonderful meals—and great desserts.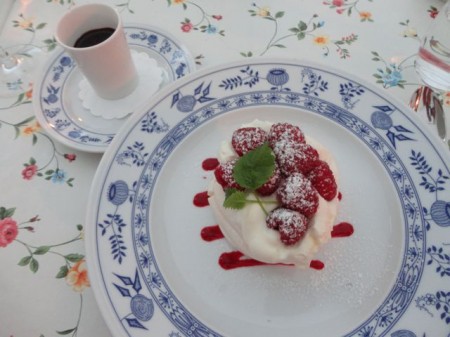 Pretty yummy, but made even better with the addition of some delicious chocolate sauce!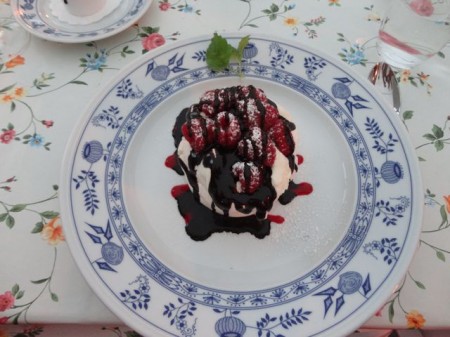 And, of course, there are bicycles everywhere.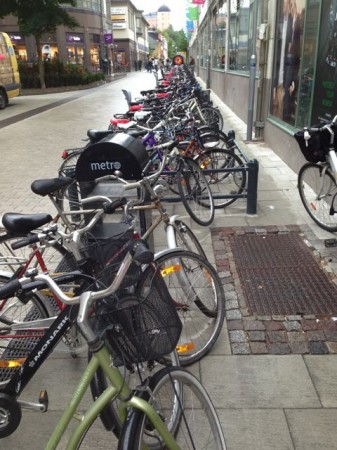 And even though it was summer, some of them had studded tires!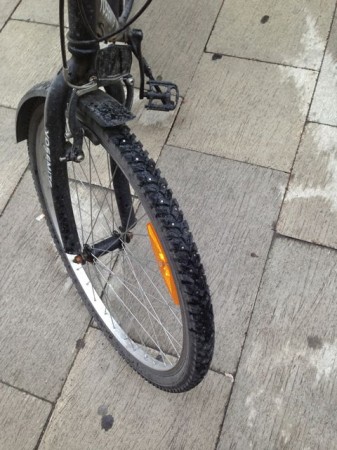 That was a new one on me!