Bob and I returned to Sweden again this summer!  Instead of staying in Stockholm for our "city" part of the visit, we stayed about an hour away in Uppsala.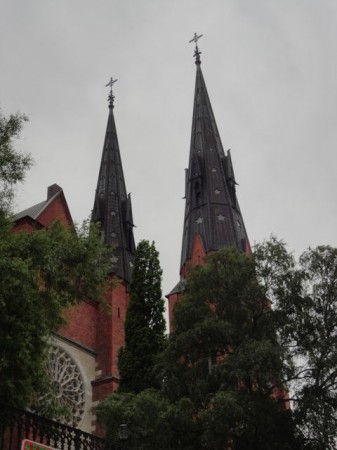 Two things dominate the skyline in Uppsala.  First is the cathedral with its twin spires.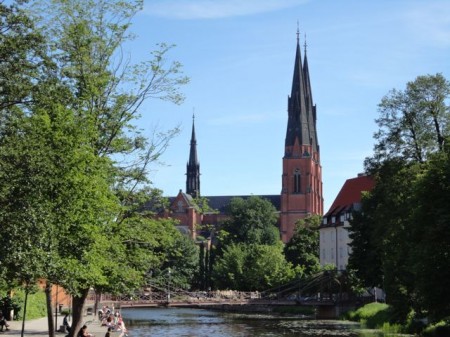 The other is the Uppsala castle, perched high on a hill.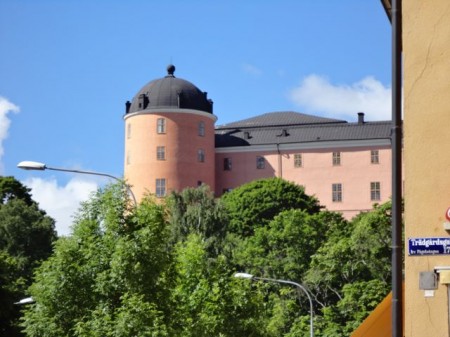 Uppsala is a charming city.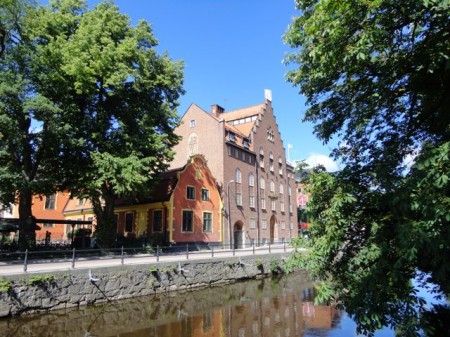 There are many flower lined bridges crossing the river that runs through the center of town.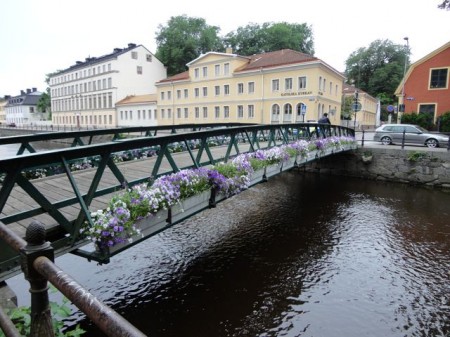 I love the architecture, and how the river runs right through this building!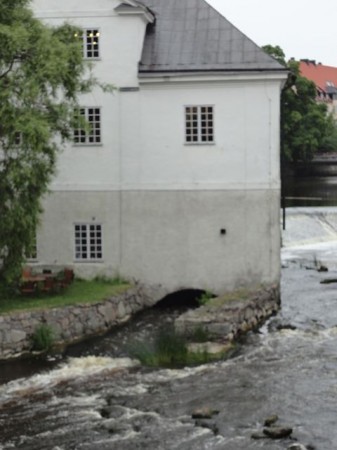 Uppsala is also home to one of Sweden's major universities and medical school.  This anatomical theater was built in 1663.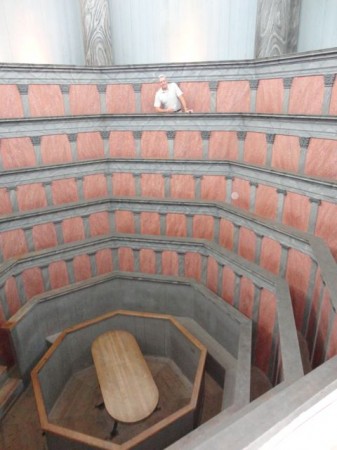 Students stood in the tiered theater while a professor dissected a cadaver on the table!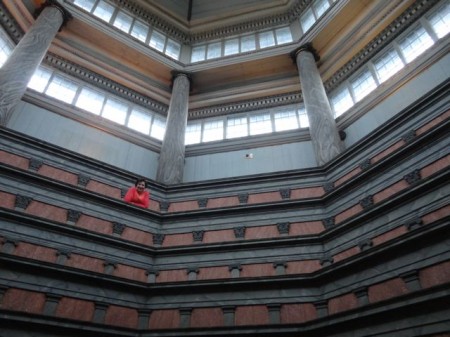 This is one sign we always look for when we're in Sweden.  It means bakery!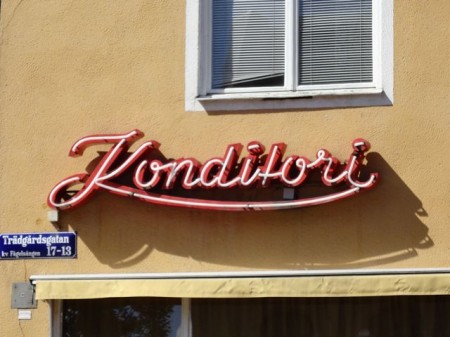 The pastries are amazing—as tasty as they are beautiful!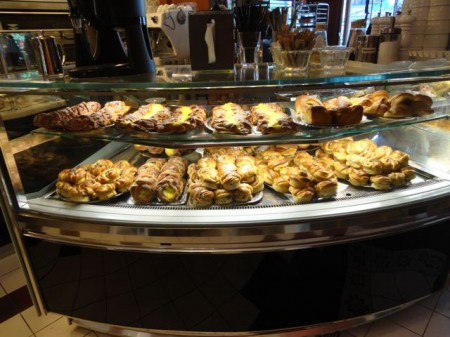 My favorite is the Princess Cake!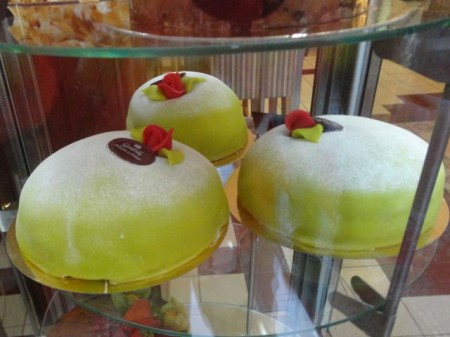 Every bakery makes them.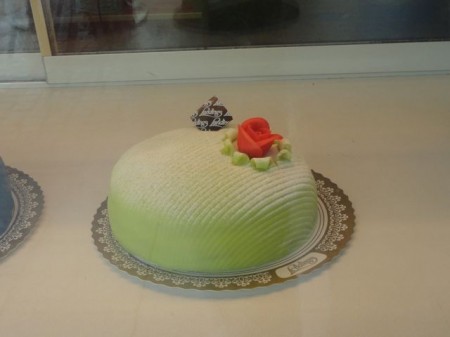 While green is traditional, you sometimes see blue and pink.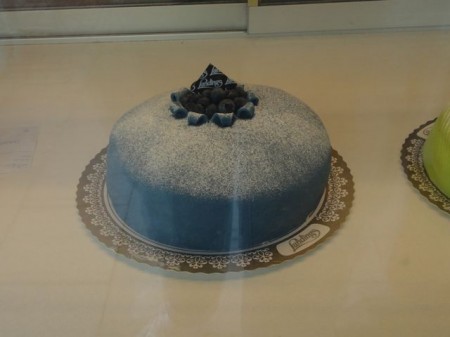 The strawberry whipped cream cakes are pretty wonderful, too.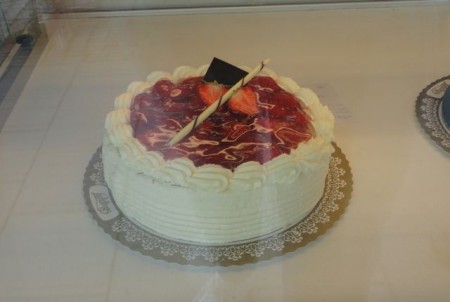 Of course we always look for this guy, who advertises a brand of ice cream called GB Glace.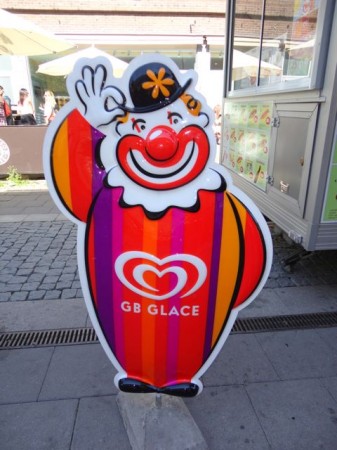 We visited a museum that had two of my favorite things—a kakelugn (ceramic stove) and…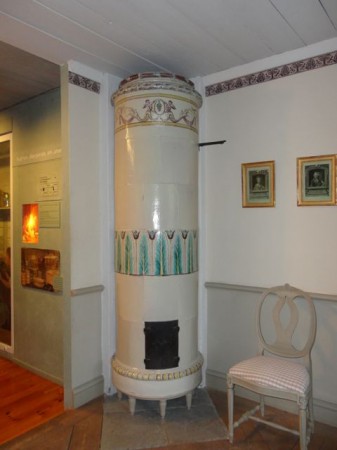 …a Mora clock.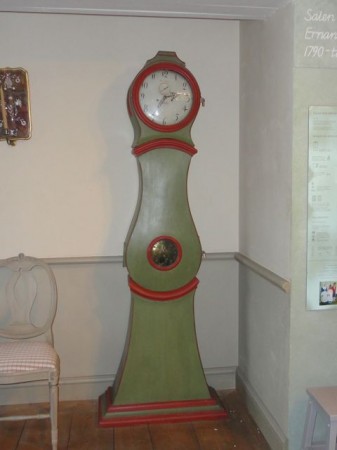 In the children's area there were these cute embroideries.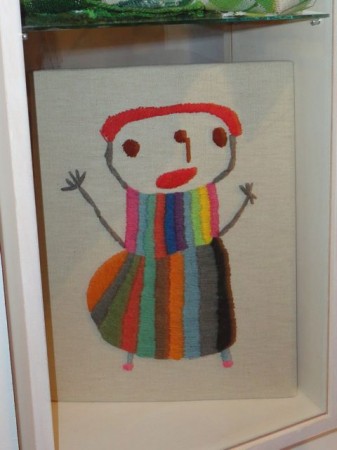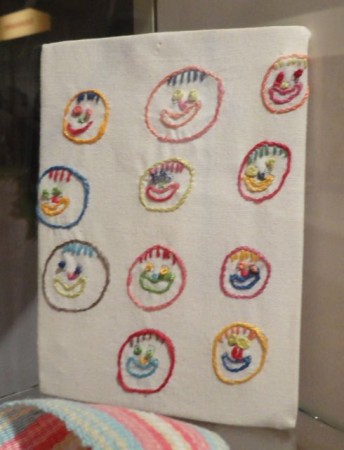 In one of the shops I fell in love with this post box.  It reminds me of my Swedish birdhouse.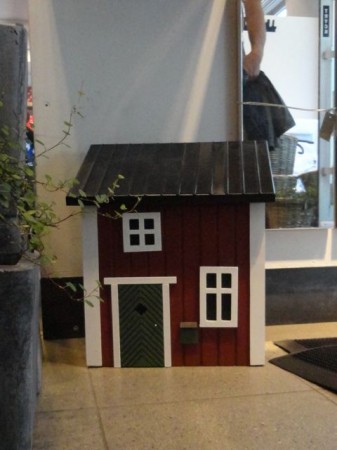 We went out to Gamla Uppsala, where there are Viking burial mounds and centuries old buildings.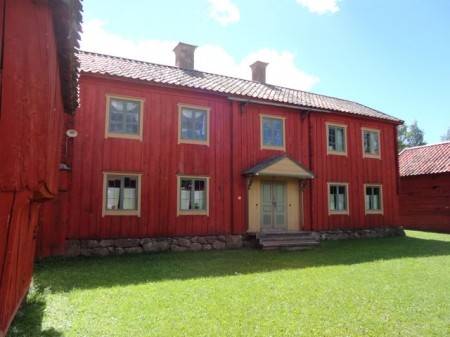 Even here they are painted with the Falu Röd paint.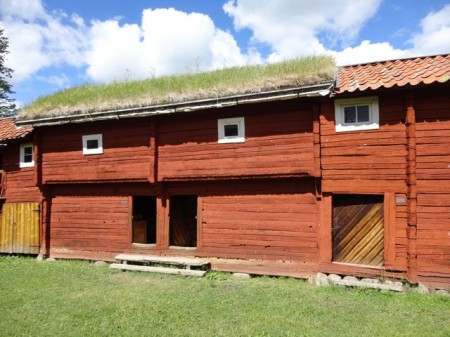 I love the log construction.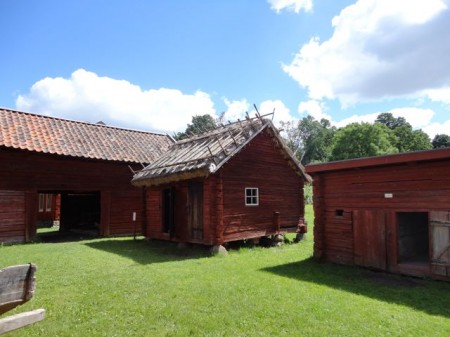 Sweet!  Don't you love the sod roof?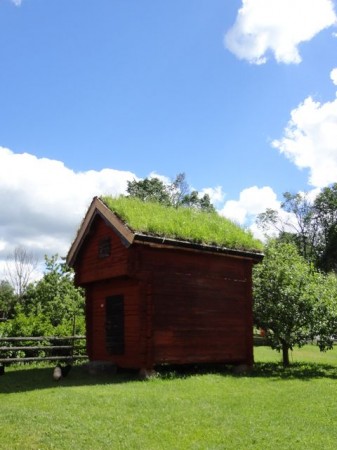 The woven sides of this bed fascinated me.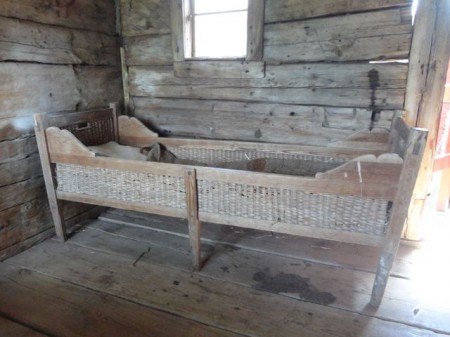 The old stone church sits on a site where pagan sacrifices once took place!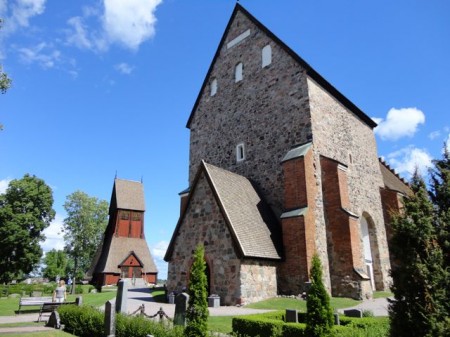 The day we were there a christening or wedding was about to happen.  It would have been fun to crash the party, but I refrained!