Sometimes beauty is in the details. That's the case with Swedish windows.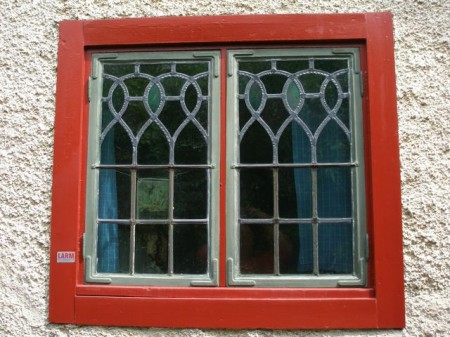 There are so many designs of leaded windows.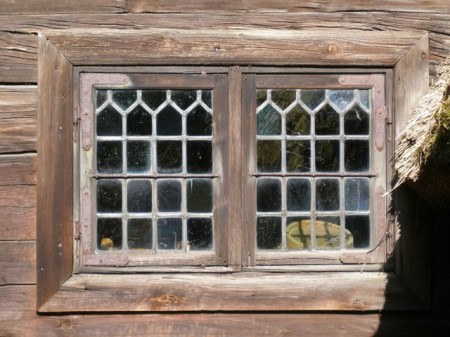 Some of these are centuries old.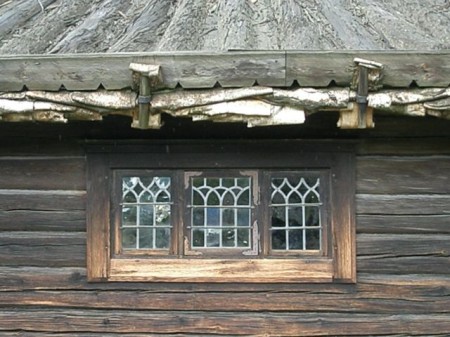 I know leading served a purpose…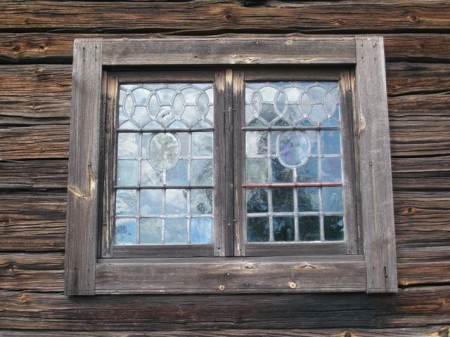 …but making it decorative didn't make it any stronger.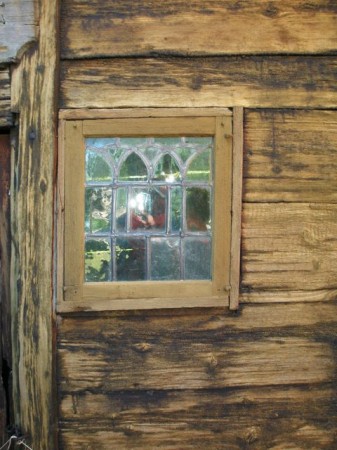 It just made it more beautiful.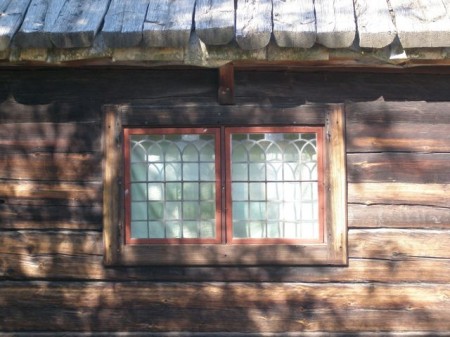 These windows are not just lovely to look through…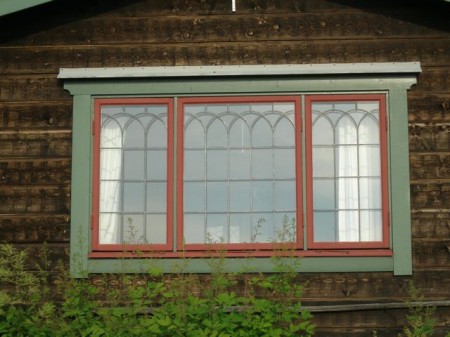 They're lovely to look at!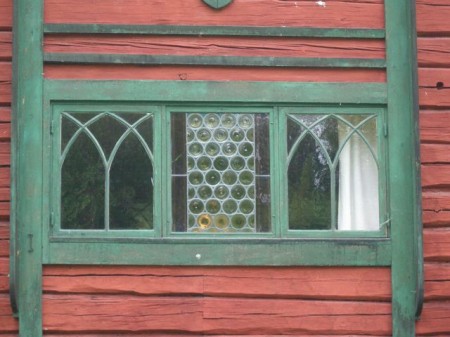 Even shutters can make a statement.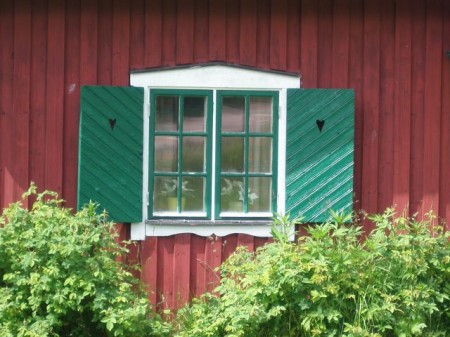 The heart finds its way into lots of Swedish folk art.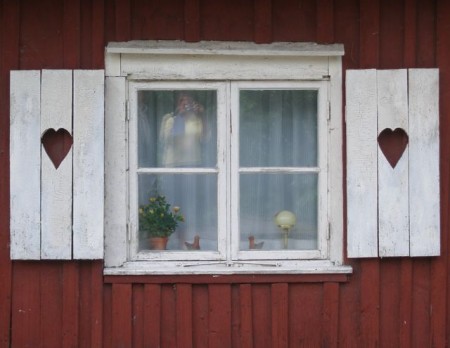 This shutter is in Nås, Anna Lena's hometown.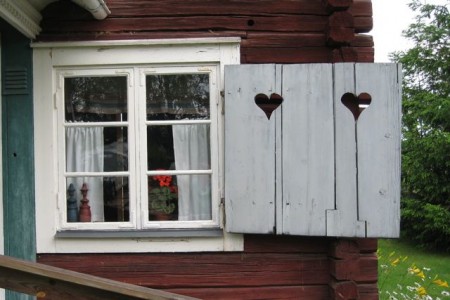 Some windows have decorative trim.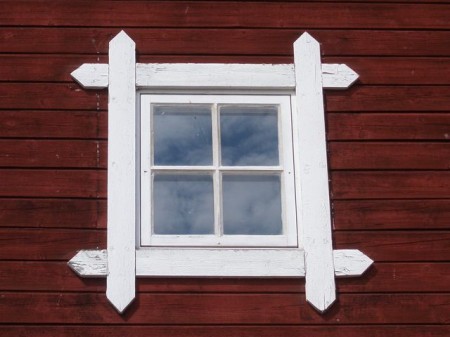 This is a very popular design.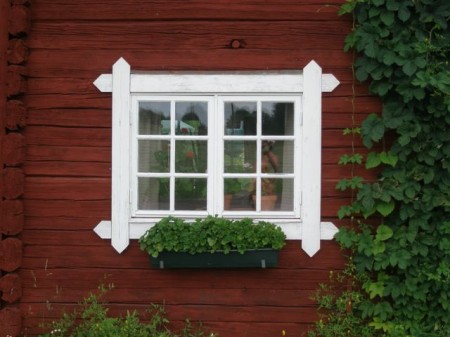 Here's a fancy one.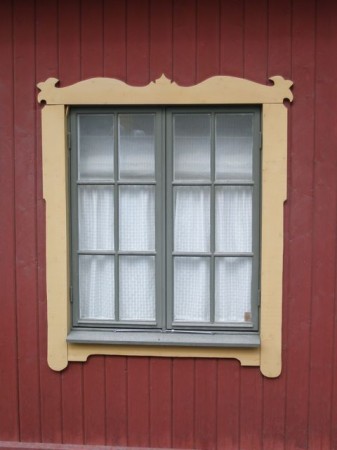 I saw this one on a resort island.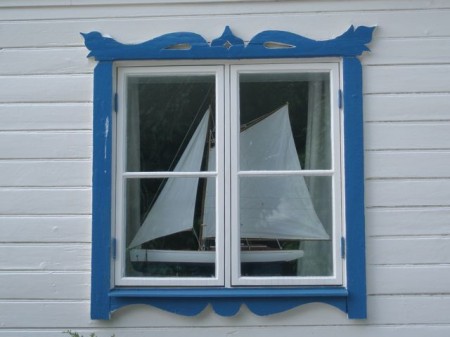 Round, anyone?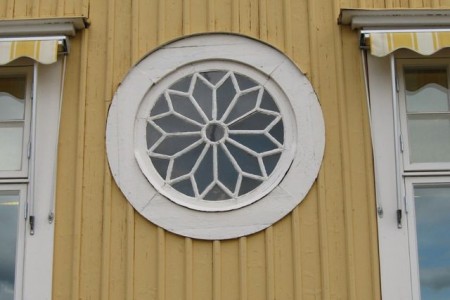 The designs here are painted on the building and not really part of the window. How ingenious!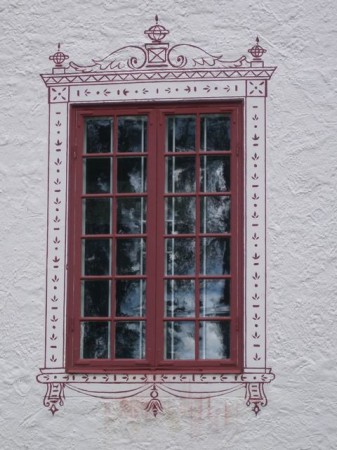 Look carefully at the upper story of this house. With the exception of the tall window in the gable end, all the windows on the second floor (not just the trim) are painted on! At one time, you were assessed taxes based on how many windows you had in your house. Perhaps that's why these aren't real windows.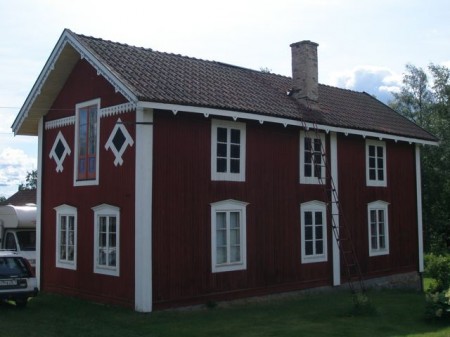 Of course flowers enhance any window.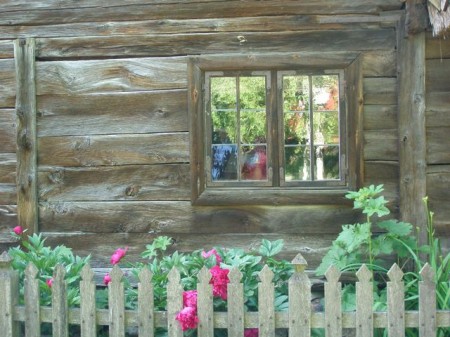 This is the design the windows in my dream sunporch will have!
I liked the greenery both inside and outside this window.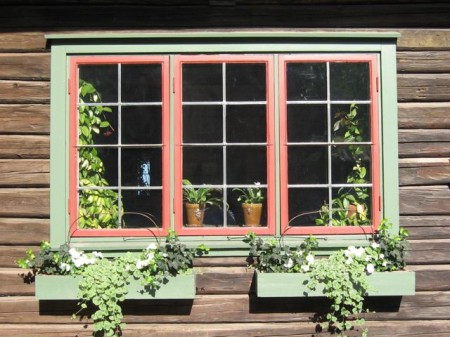 Hope you enjoyed this peek at Swedish windows!