This is Josie, who works in the kitchen at Falls Creek. She is a hoot! She always asks if she can share show-and-tell…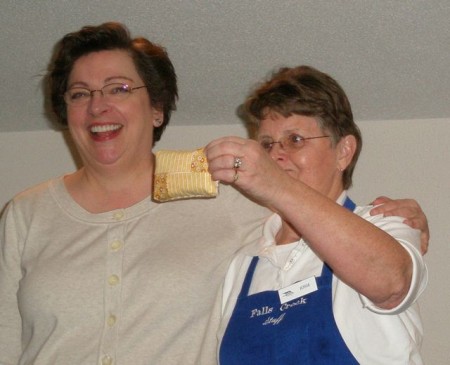 …then borrow something from one of the retreaters, trying to convince me that she made it. Finally, I'm on to her!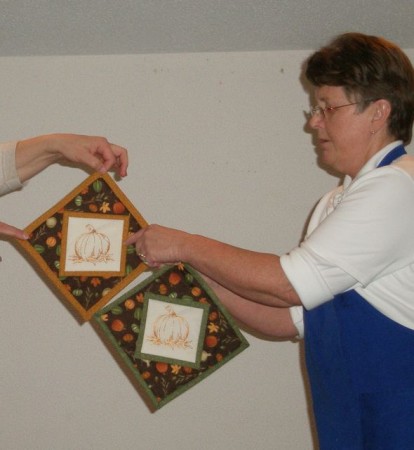 Sue shared this fabulous row quilt.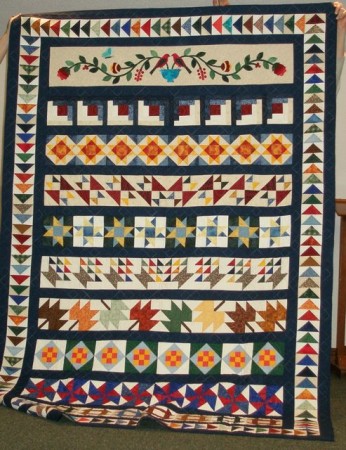 She also made this Turning Twenty.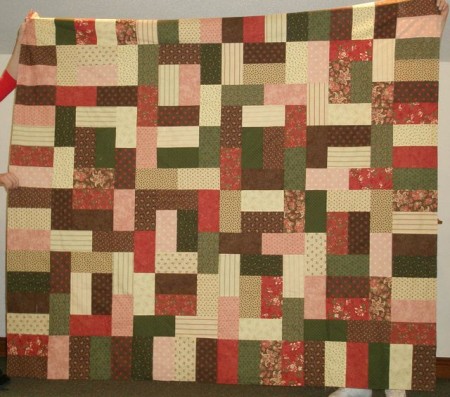 Sharon said she made this during her Nine-Patch phase!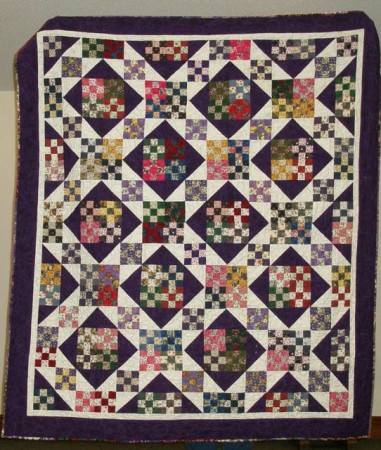 She also made this quilt with tulip blocks from a block swap.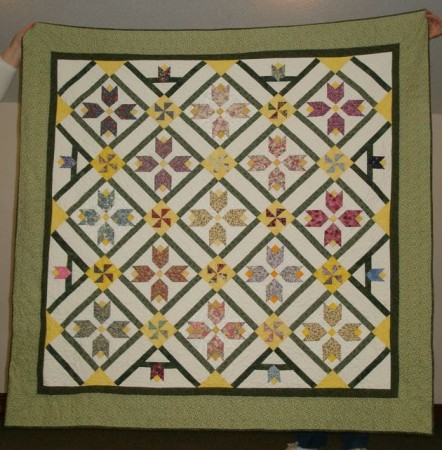 Kathy made this "Man Cave' quilt for her husband.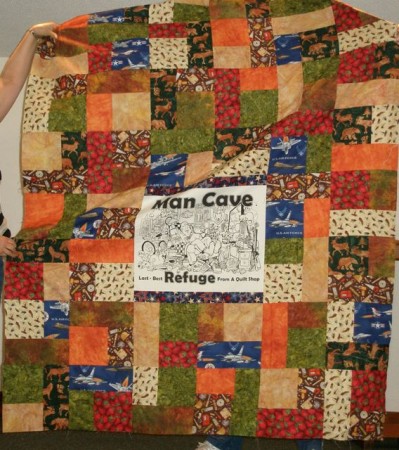 This colorful quilt was made by Mary T.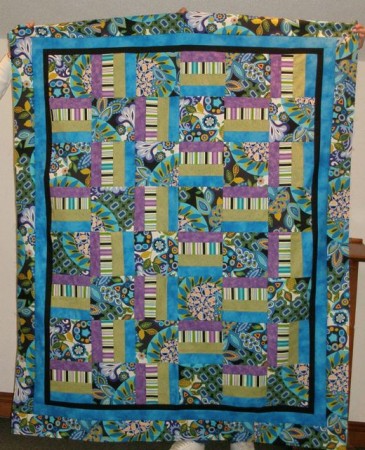 She also made this snuggle star quilt.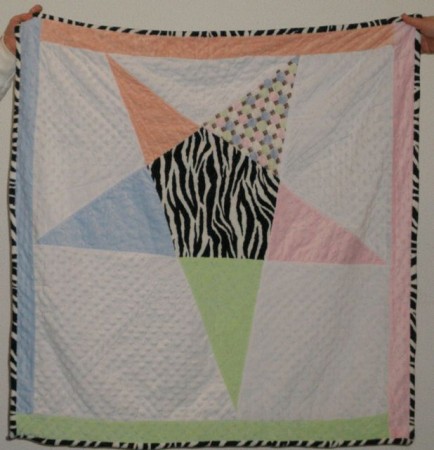 Isn't the touch of green great in this black and white quilt she made.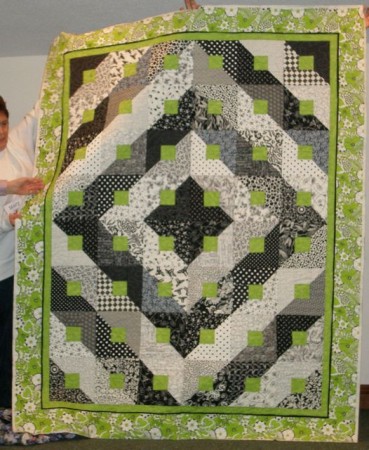 Karen V. shared these cute snap bags.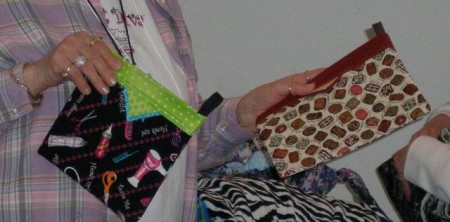 She made these placemats while trying to improve her machine binding skills. What a great idea!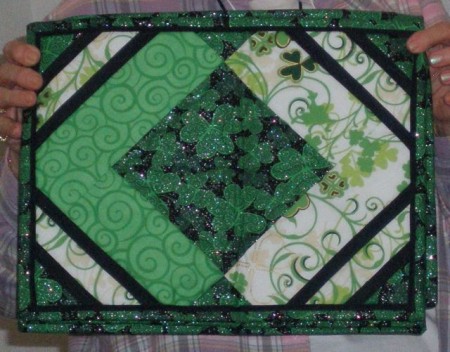 Karen V also made this table runner…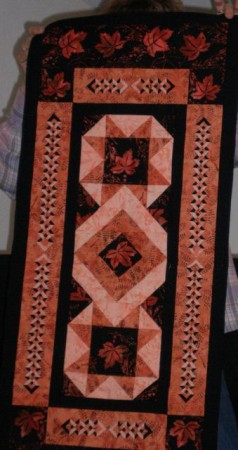 …and this stunning quilt.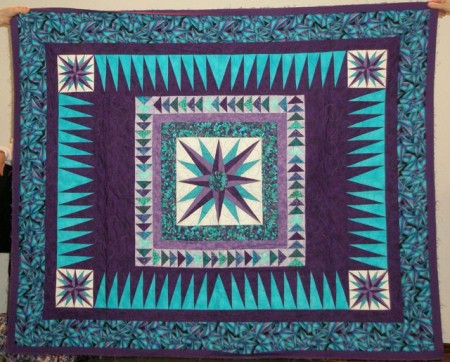 Karen V
Marsha showed her pretty star quilt.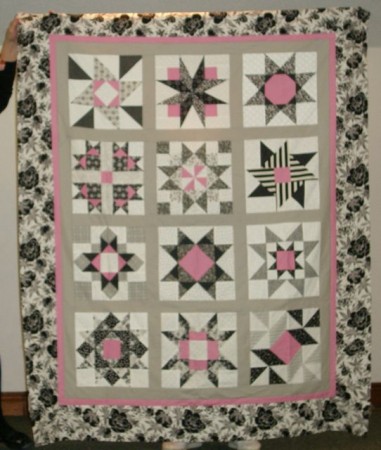 Patty amazing Carpenter's Star quilt.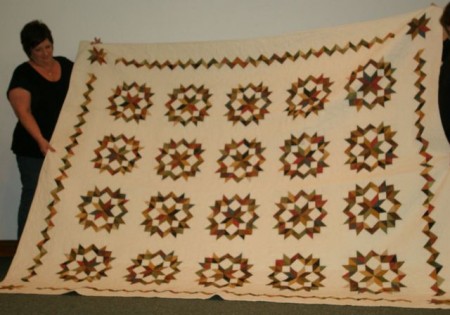 Jean shared this great medallion quilt…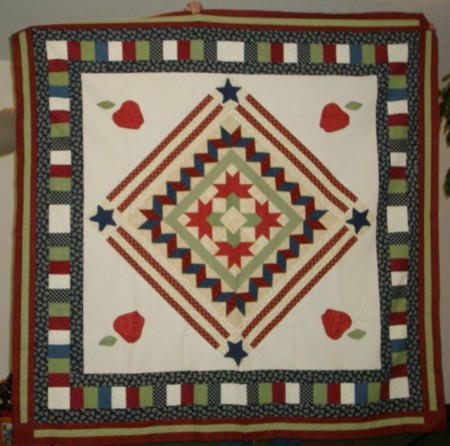 …and this fun animal print quilt.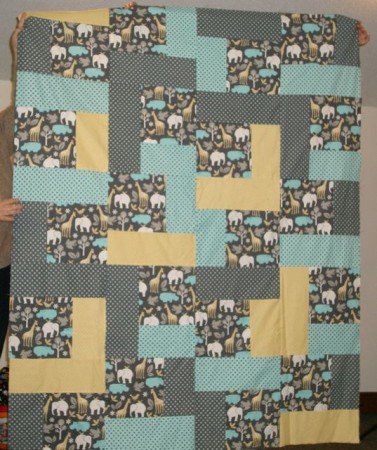 She also made this stack of Sunbonnet Sue quilts.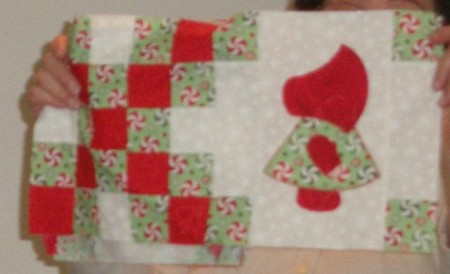 Annie shared this quilt.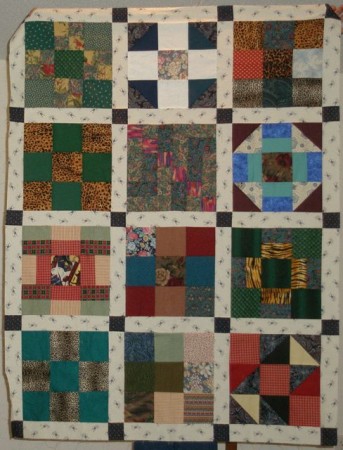 She brought back these two quilts that she started at the last retreat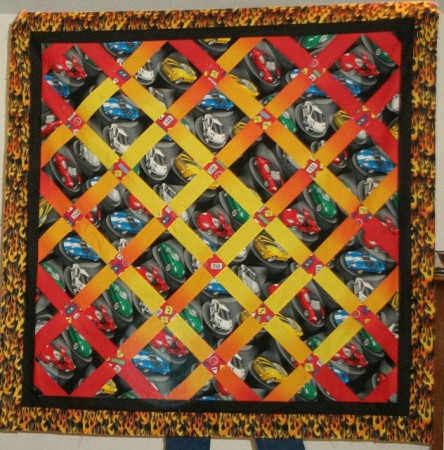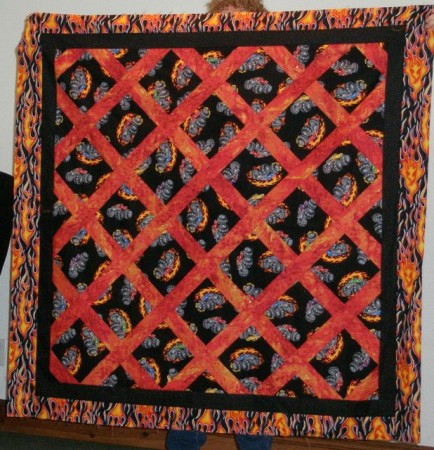 This is also her Sampler Quilt.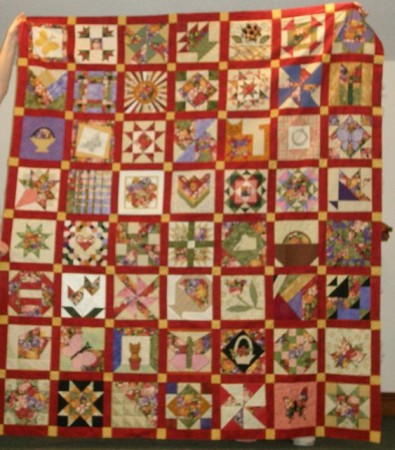 Annie's.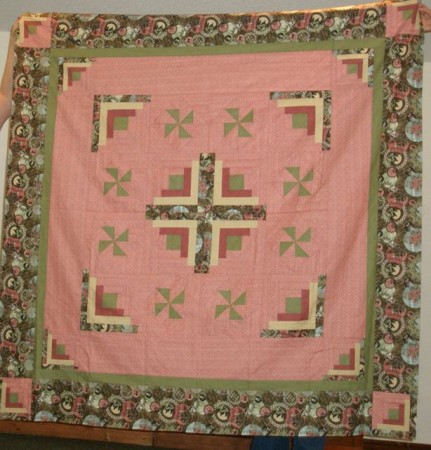 This is my Dear Dorothy quilt.