Five or six years ago, I made this quilt. It was to showcase my second fabric line, Wash Tub Butterflies.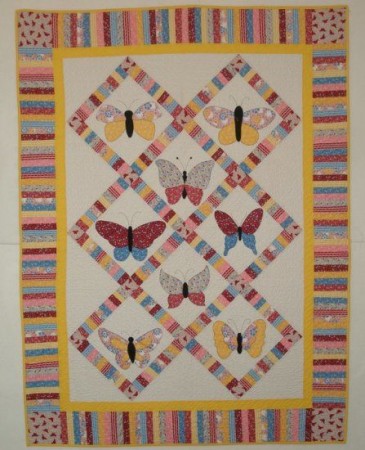 When I was sorting through my scraps recently, I discovered I had some segments of the piano key border left, and some 1-1/2″ strips. So, yesterday I sliced them up and put them back together. Voila! A doll quilt!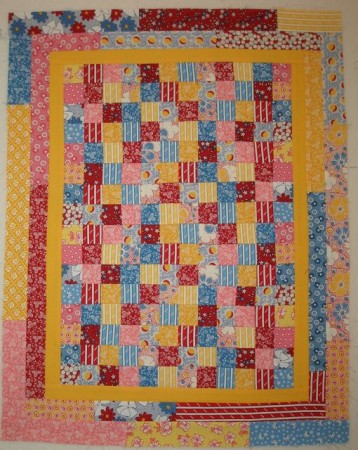 I think a red binding will finish it off perfectly! And, as you can imagine, my scrap pile is now much smaller.