I've been busy making samples from my new fabric line, Bavaria. My main project for the Timeless Treasures' booth at Quit Market is a quilt with 32 appliqué blocks! So, every once in a while, I take a break from appliqueing and work on a small project–like this little stitchery. I call her Gretel!
Once the stitching was finished she still looked a bit plain so I was going to embroider a line about a half inch in from the edge, but then inspiration struck–why not rick rack!?! It was quick and I love the look of it. There are twelve fabrics in this collection and it was fun to cut up a few squares from each one to "frame" her.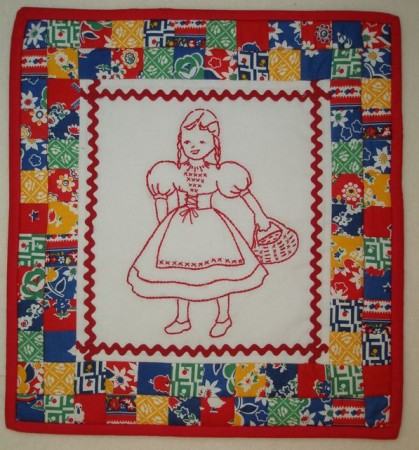 Speaking of the twelve fabrics, here they are! I always name all of my prints. This is the inspiration piece for the line and, of course, it's called Bavaria!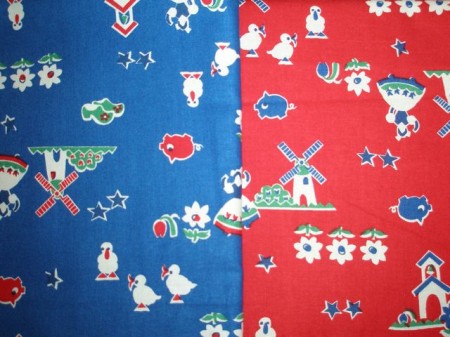 Many years ago I was a tole painter, and I loved the Bavarian folk art that influenced a lot of my projects. One of the things that I loved to do was paint folksy roses with just a few brush strokes, like this chest I painted many moons ago!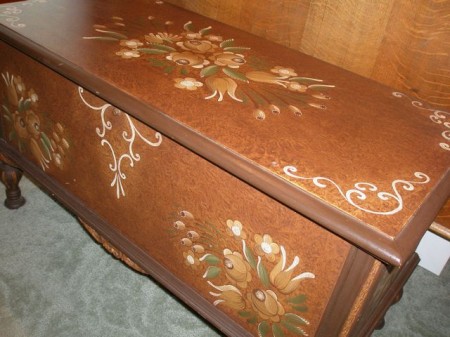 So I knew this collection would need a rose print in it. Here's Bavarian Rose.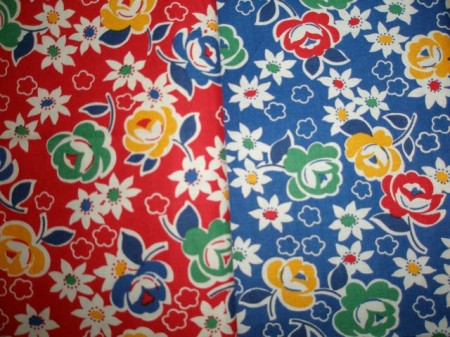 I like to play with different grids and geometric elements, so Tulip Chain found it's way into the line.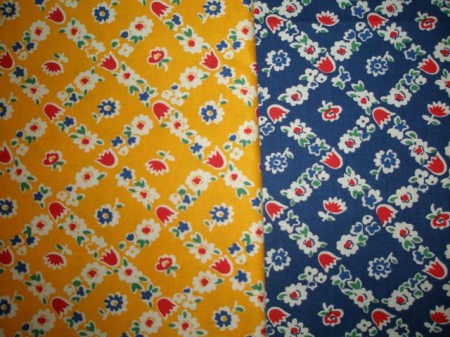 Four Flowers is just that–clusters of four folk art flowers. This is the one I used as the lining in my Laptop Sleeve. By following the paths between the flowers, I was able to quilt this without marking! Gotta love that! Actually, you could follow the design in the Tulip Chain for quilting, too.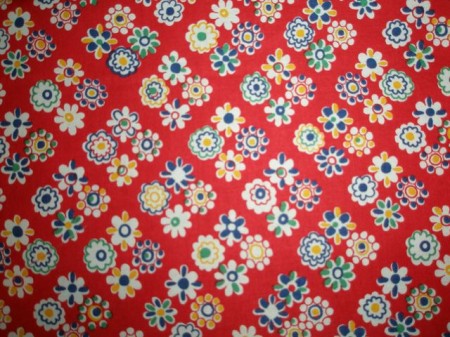 I always want different scale in the lines, so Buds in Windows helps fill the bill for something small scale. It's also fun to have something with a little bit of a hard, geometric element.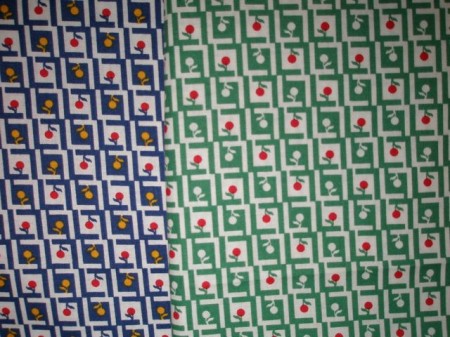 And speaking of geometric, how about a stripe? I didn't want just a plain stripe, so this one, Bavarian Stripe, is filled with garlands of flowers.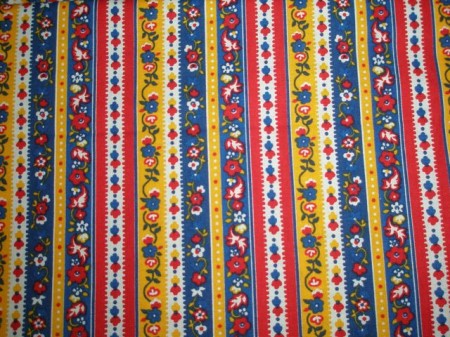 Last but not least is Gridded Buds, another small scale print, but this time, it's monochromatic. I always like a little something that's rather plain to give the eye a place to rest when making scrappy quilts–which most of mine are.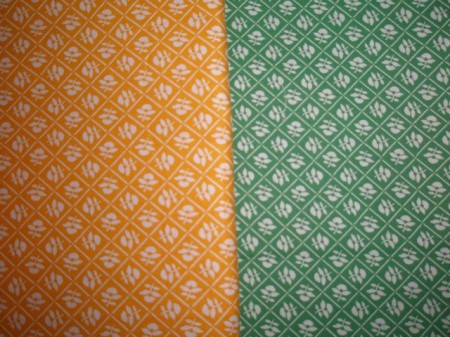 So, there you have it. I hope to get the quilt top pieced today and then it's onto the long arm.