I'm a member of the Peninsula Quilt Guild (that would be the Long Beach Peninsula!). There are about 50 members, which is pretty good for our small community. The group is very diverse, and one of the most fun things about the meetings is seeing what everyone brings for show-and-tell. I had my camera with me yesterday, so thought I would share with you, too.
Joan made this Migration quilt.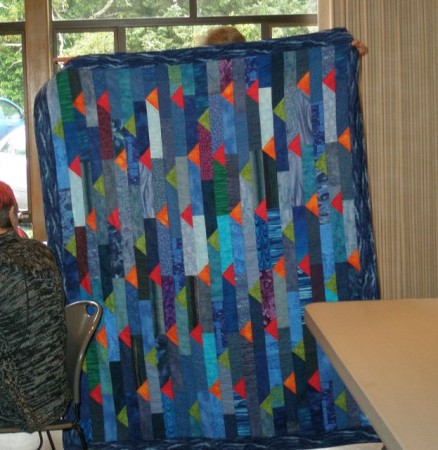 She used a gorgeous fabric on the back.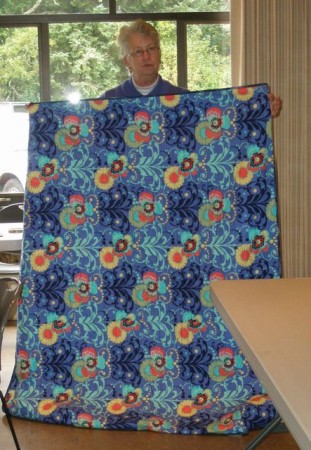 She's been making 6″ blocks, and used 12 of them in this house quilt.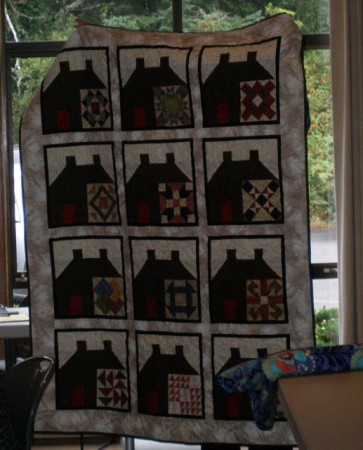 Becky has been making red, white and blue quilts to donate.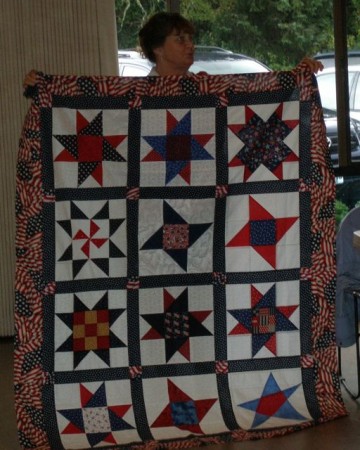 Here's another one.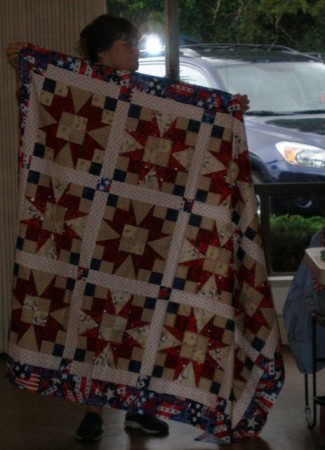 She also made this snowman quilt using wool.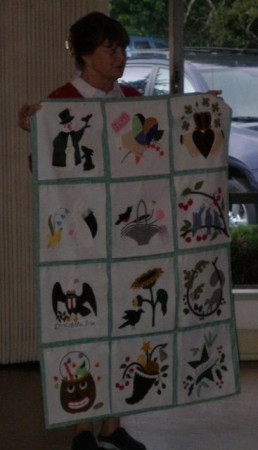 Eleanor made this kaleidoscope quilt in a class at Boardwalk Quilts.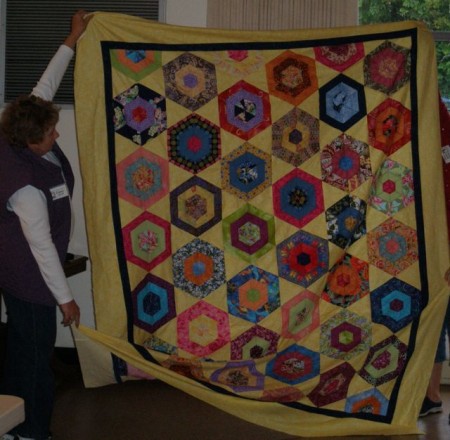 Glennys made the next two table runners.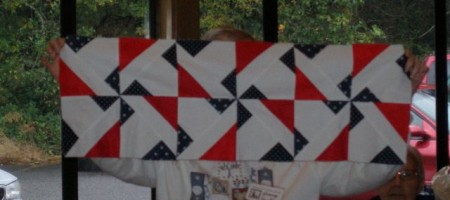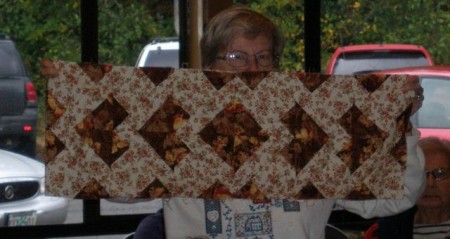 She says they're the same block, just turned different ways!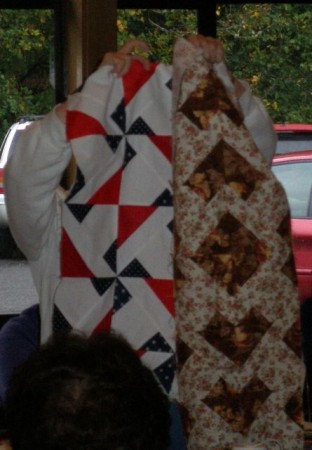 She also showed us the peacock sweater she made which won Reserve Grand Champion at the fair!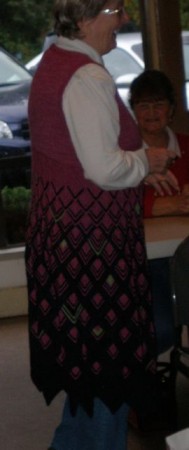 Deborah made this in a Paula Nadelstern class.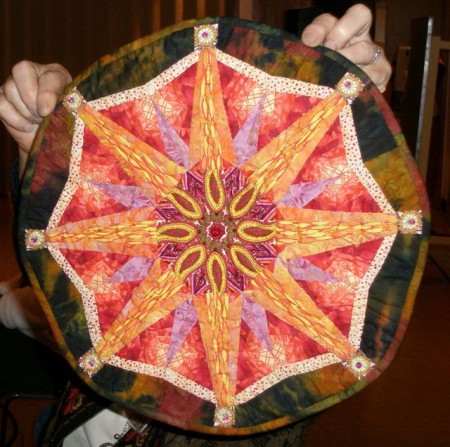 Jerene made the next two quilts.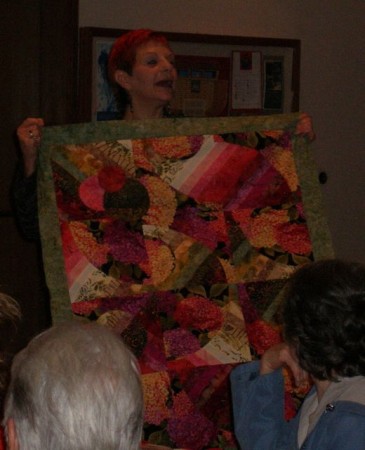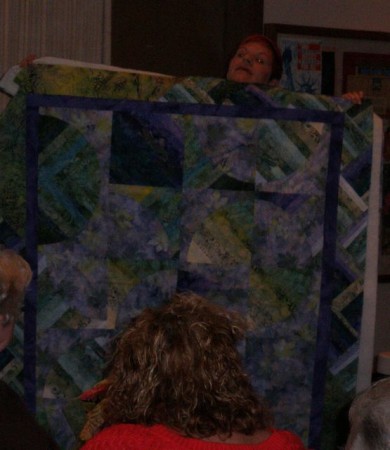 Beverly made this strip pieced quilt.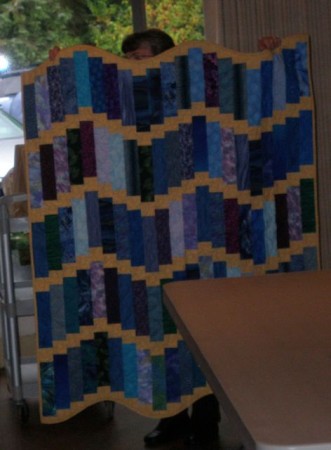 Glennys made this quilt…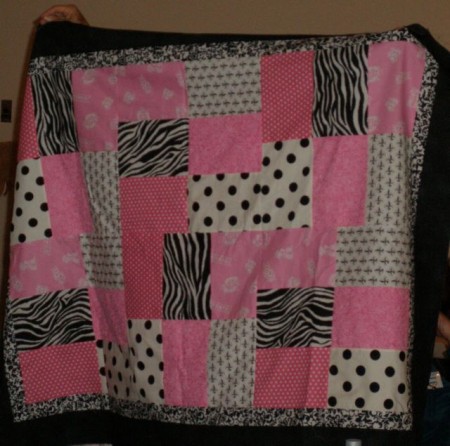 …and this wall hanging.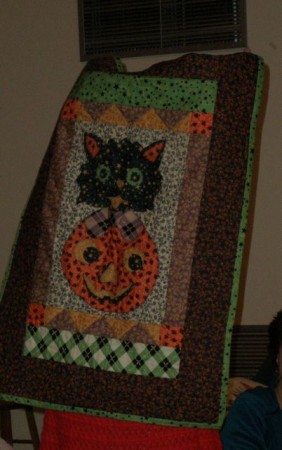 Joyce brought this Seven Sisters quilt that was stitched in the early 1900′s.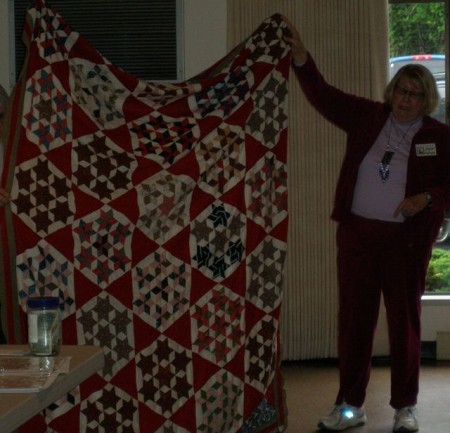 Audrey had been experimenting with piecing around a center hexagon and made this Christmas table runner.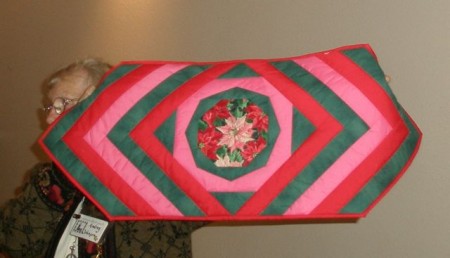 Carol showed off her row-by-row quilt.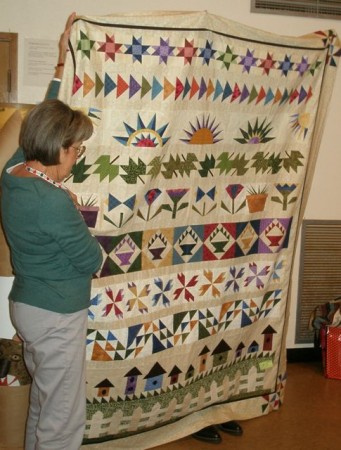 She also showed her recently completed Over The River quilt top, which she plans to hand quilt.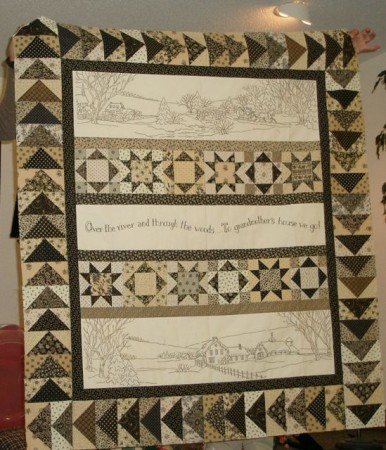 I don't know who made this patriotic quilt. Help?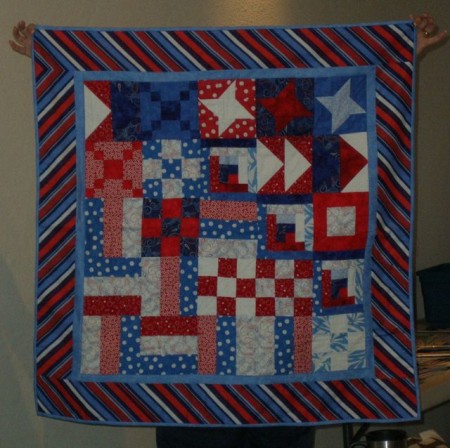 Gloria brought this quilt that her mother made several years ago.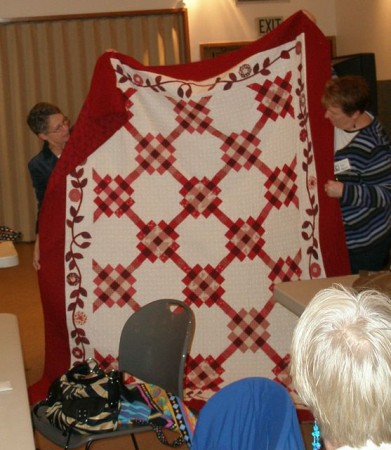 It was a great meeting. After it was all over, Kathy brought this garage sale find in to show me. I'm in love! That's Anna Lena Land!