Well, this is the final installment. All I can say, is there was a lot of creativity in that room. I love hosting the retreats. I get so inspired by everyone!
This is Karen's millennium quilt. It has 2000 DIFFERENT fabrics in it. Wow!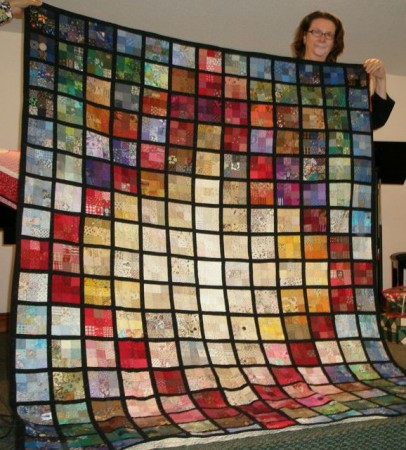 She also brought this applique sampler for show-and-tell.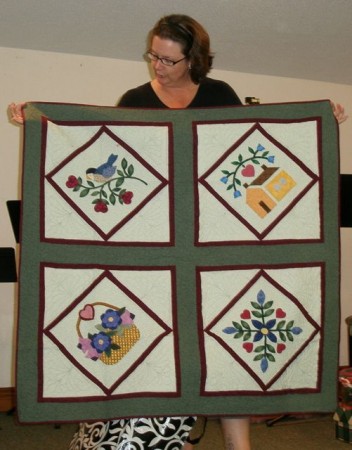 I like the setting for this Redwork she did.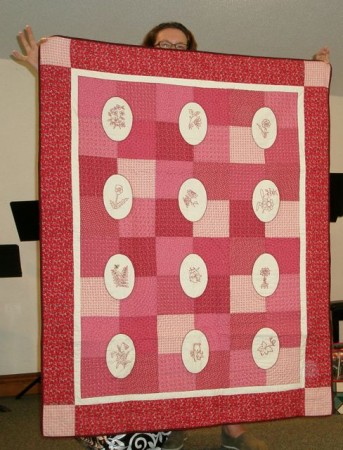 I thought maybe she brought this Thirties row quilt for me, but, alas, it wasn't so.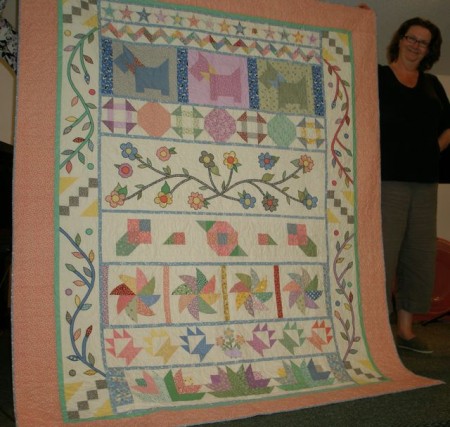 She did a great demo on her favorite way to make circles for applique. Turns out, it's the same method I used for the Lollipops, like on the quilt in the background! That's one of the great thing about retreats, we're always learning from each other!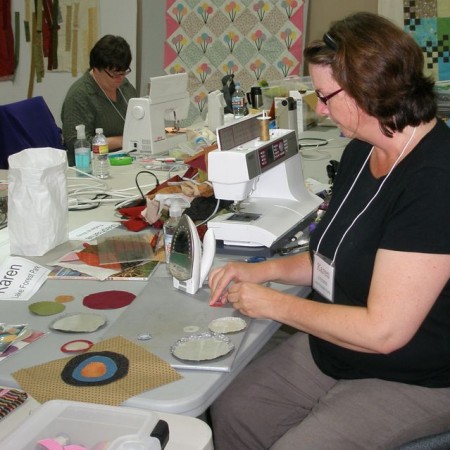 Robin has a new grandson, and she made this quilt for him. The motorcycle is an accurate depiction of the one his daddy has!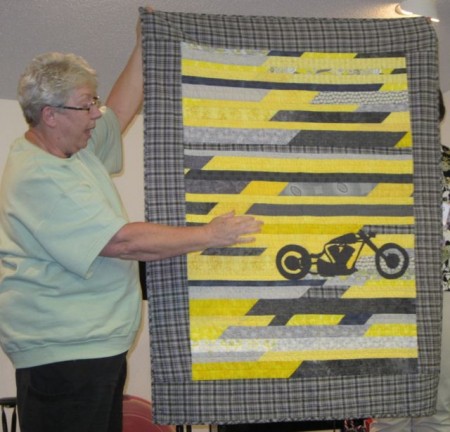 She also used the Bow Tie Block challenge to make him this matching quilt.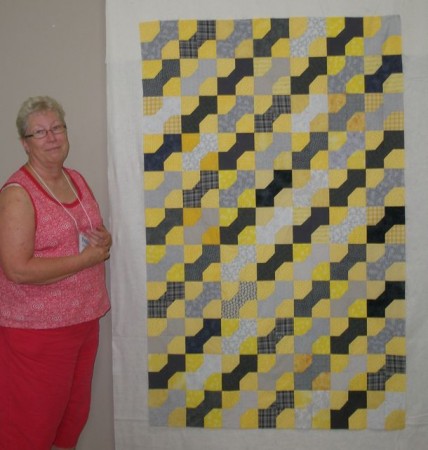 Robin and her mom, Mary, showed off the quilts they'd each made from a block swap they're involved in.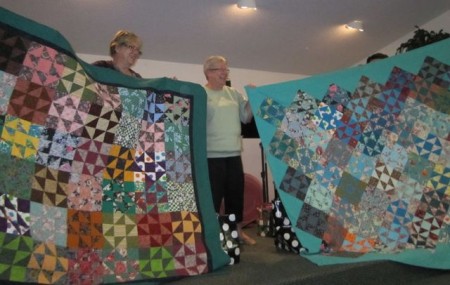 These are Mary's blocks from this years swap. I think we may have to do this next year!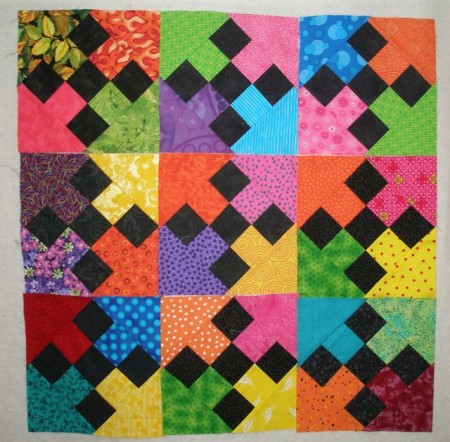 Mary also made this adorable Halloween table topper…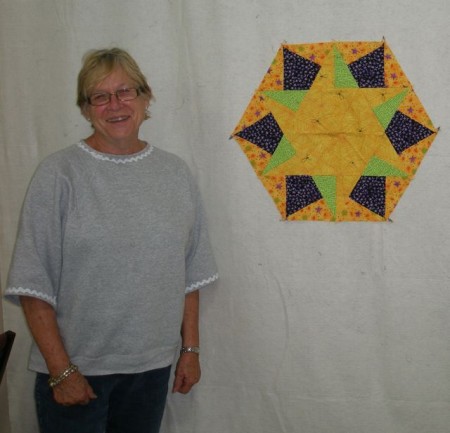 …and this pretty fall table runner.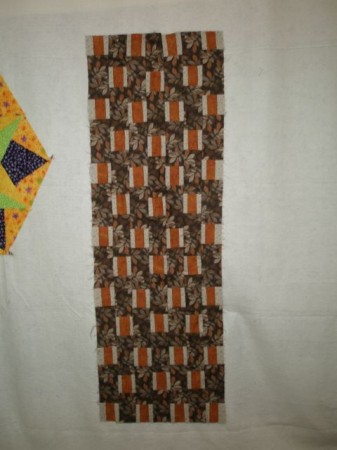 She got a pillowcase finished…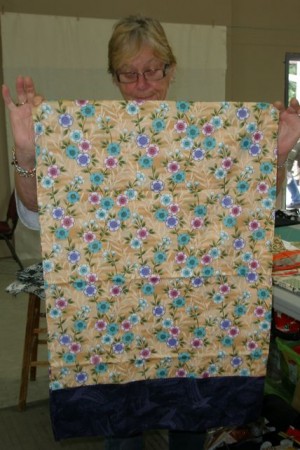 …and started making a Bears Outside My Window quilt!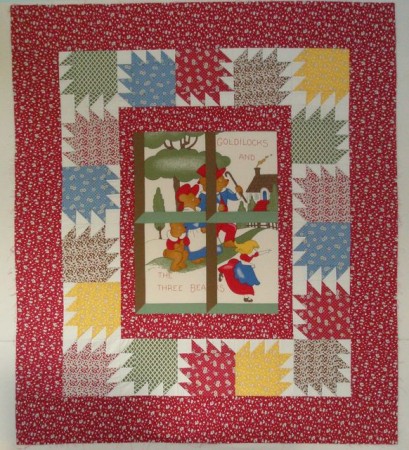 Connie did the Bow Tie Challenge, too. I love her Hugs and Kisses setting.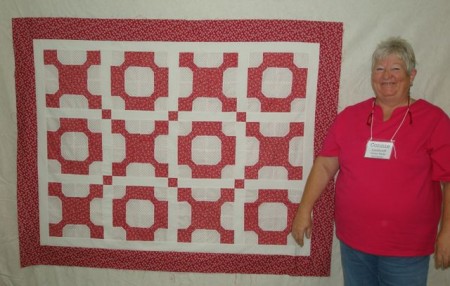 At retreat she made 57 Halloween treat bags for her grandkids' schoolmates. Wow!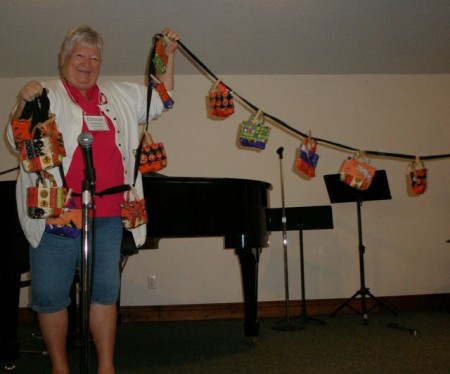 My sister, Sally, was there scrapbooking. For our boutique, she brought 25 Christmas wreaths that she had made.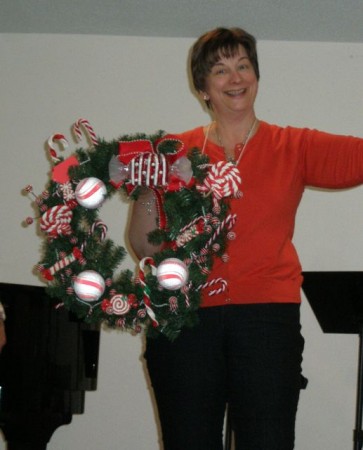 Even Josie, who's on the Falls Creek Staff, brought show-and-tell to share.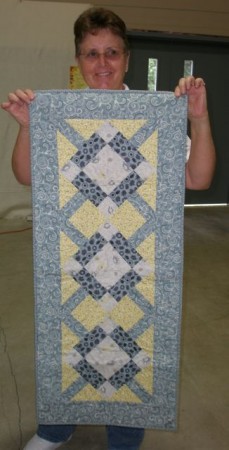 I think these snowmen are fabulous!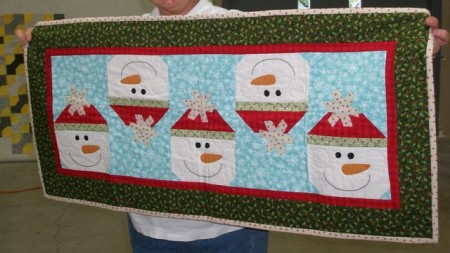 I showed my Dress Up Time quilt…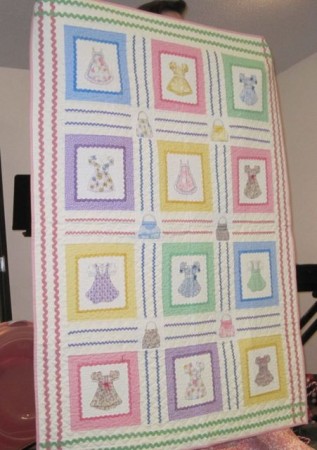 …and my Christmas Memories quilt, which I was working on at the last retreat.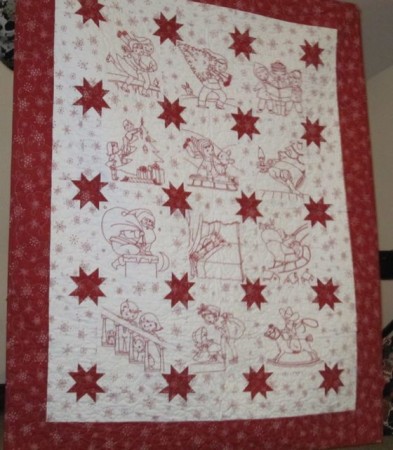 But I was happiest about getting this top all put together!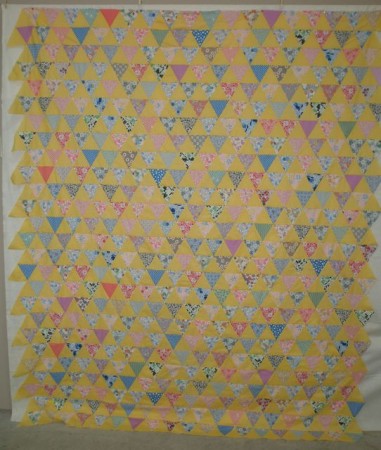 Retreats are wonderful. We had mothers and daughters, mothers and daughters-in-law, sisters and lots and lots of friends. I can't wait for March when we get to do it all again.