Pat P3, also known as Nana Pat, brought this pretty quilt for her show and tell. I love how the checkerboard sashing is repeated in the border!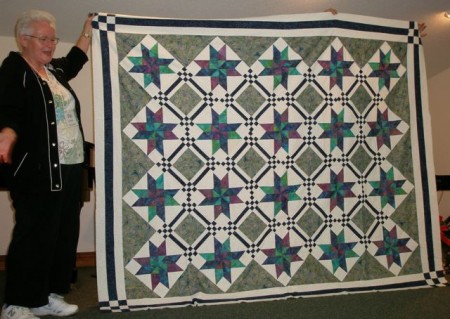 Mary's favorite animal is the buffalo, so this is the perfect quilt for her.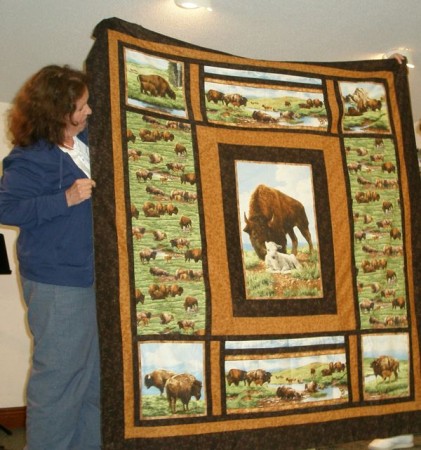 She made this yummy batik top during the retreat.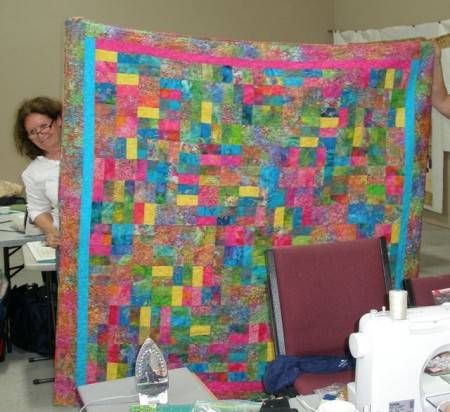 Mary took Robin's 1″ challenge.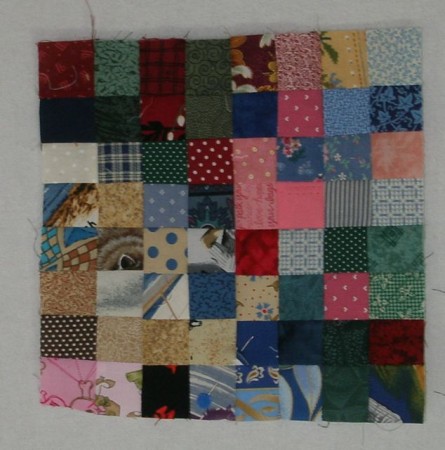 Looks like she's getting a good start!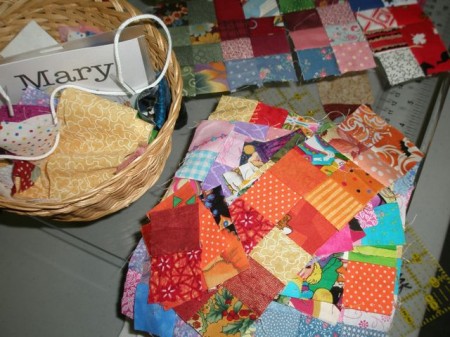 Penny brought this beautiful cross quilt for show-and-tell.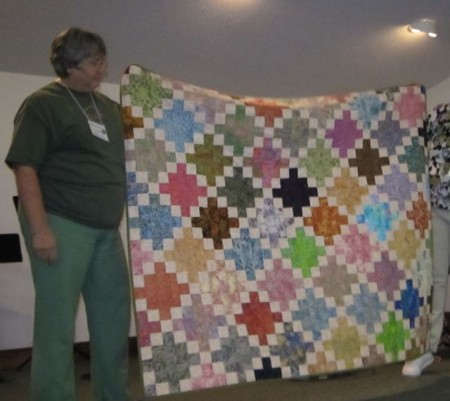 She was working on another one during retreat.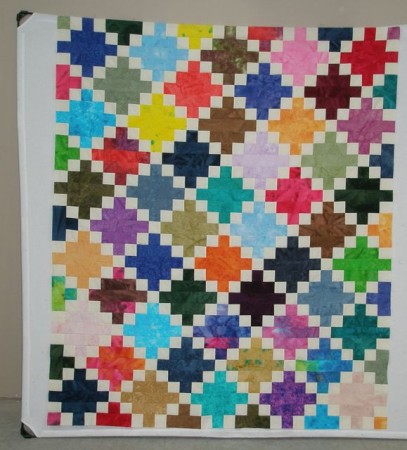 While recuperating from surgery, she made this yo-yo table runner. There are 78 yo-yo's in it. Can you imagine making enough for a bed quilt!?!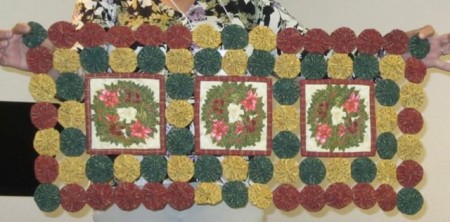 Penny and Nana Pat were both working on Hunter's Star quilts. I can't remember if this is Pat's or Penny's!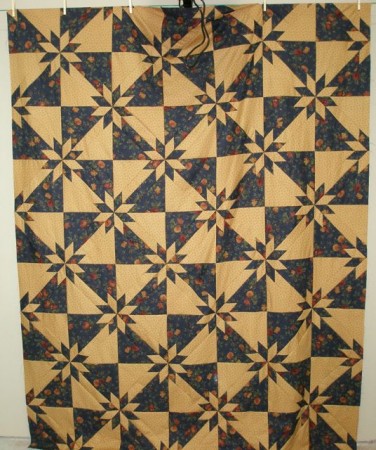 This one is definitely Penny's. She did half blocks around the outside to make the start the center of every block.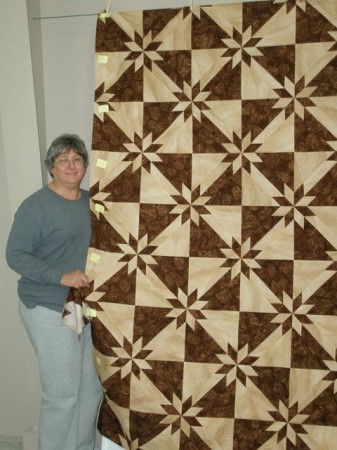 Penny was also working on a layout for her split nine-patch.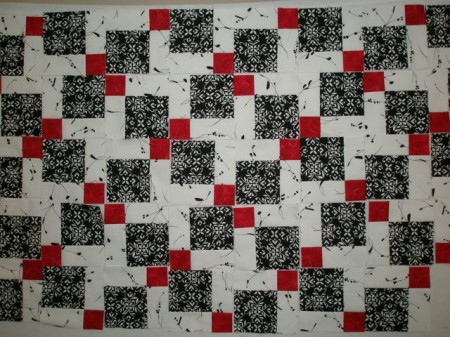 Anna had several sampler projects that she brought to put together, including this pretty one.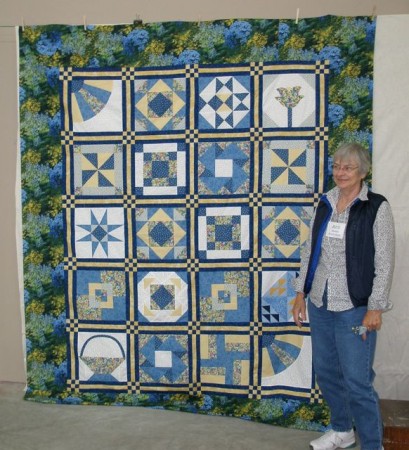 She was framing these blocks to make them all the same size. Smart trick!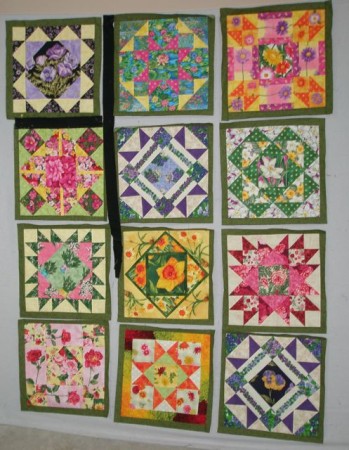 Phyllis brought this wonderful wall hanging for show-and-tell…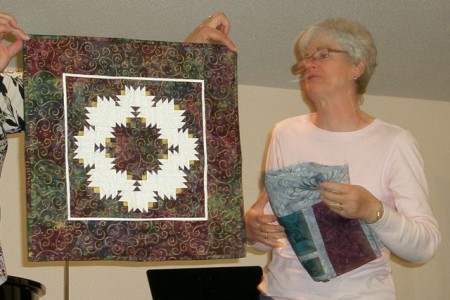 …as well as this City Pavement quilt.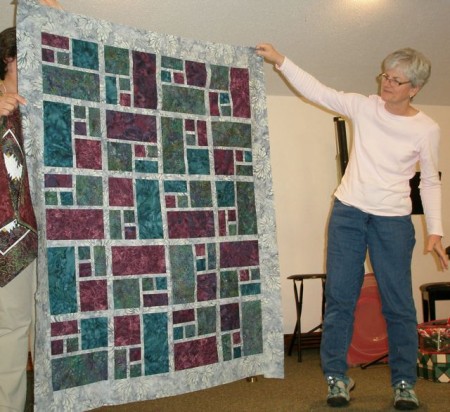 Barbara's neighbor bought this quilt at a garage sale for $5.00!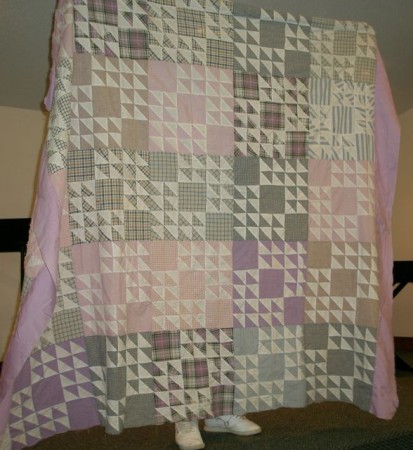 During retreat, Barbara made my Center Piece Table Runner.

And from some scraps she made a bookmark! Very clever!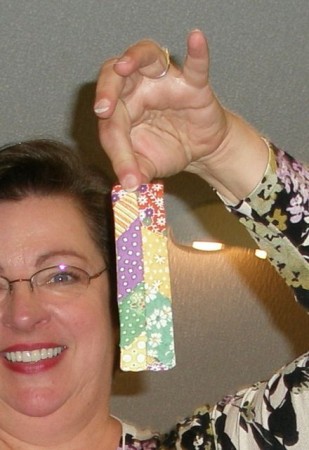 Laraine showed this charming button-on-wool piece that she'd made.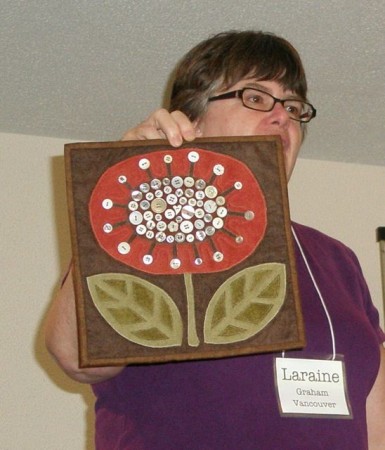 She's also made these wool hearts.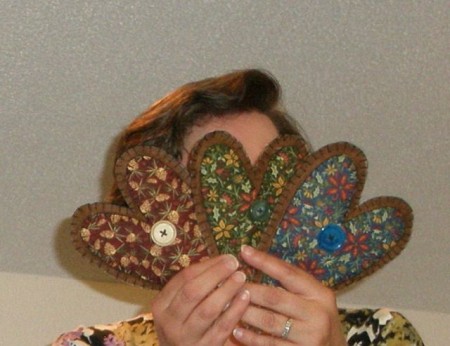 I kinda like this photo of me!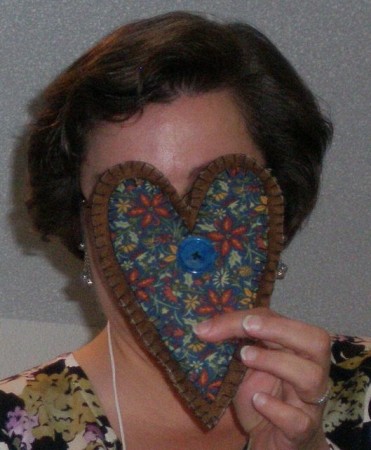 For show-and-tell, Stephanie brought this great Bear's Paw.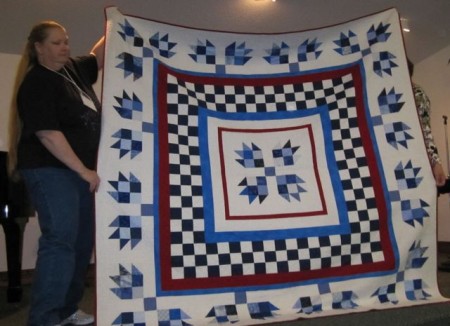 During the retreat she put her Lollipop quilt top together. This is one of my designs, and it's so fun to see someone making things I've designed.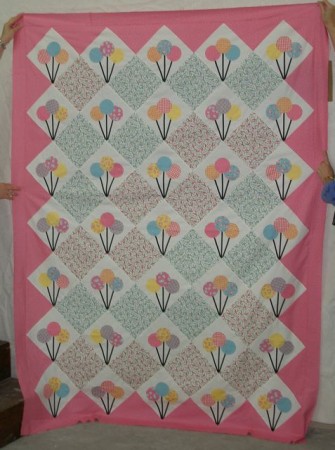 She'll be ready for Halloween with this charming wall hanging.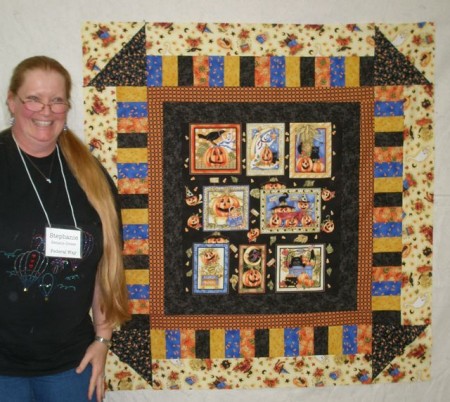 During retreat, she was experimenting with the Hunter's Star ruler…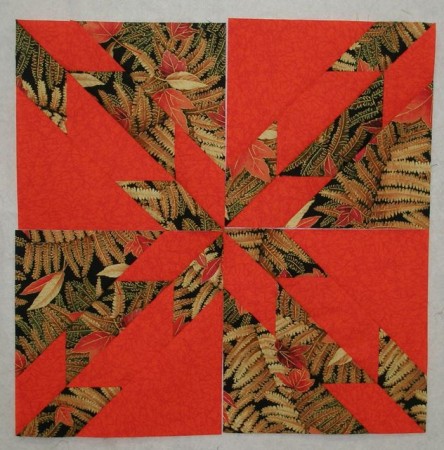 …and got this all put together!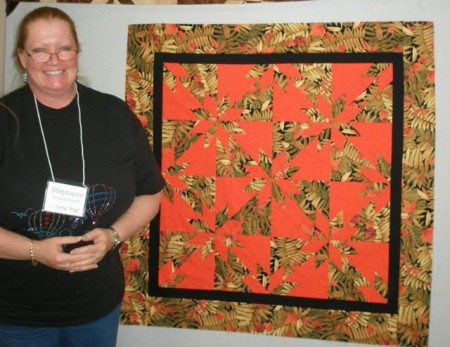 She also made this adorable cat block, appropriately called "Stalker."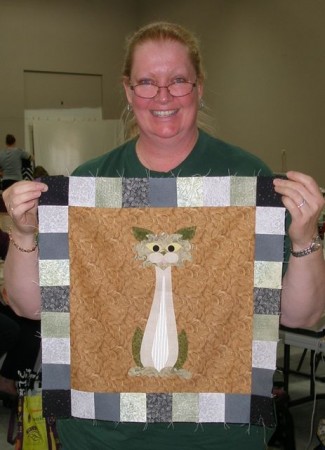 At the last retreat, Judy started this wall hanging, and she brought it back finished for show-and-tell. It should help chase away the winter blues!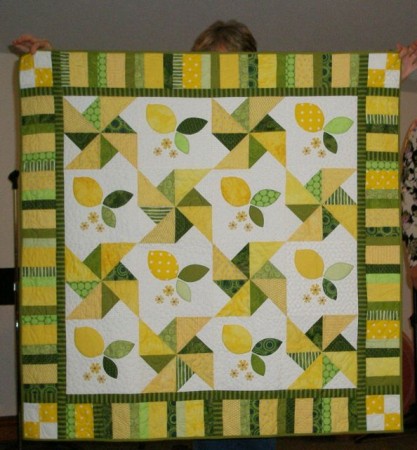 She also got this Halloween table runner together during the retreat.

And how about this adorable, seasonal wall hanging. I think these blocks are just the cutest I've seen in a long time.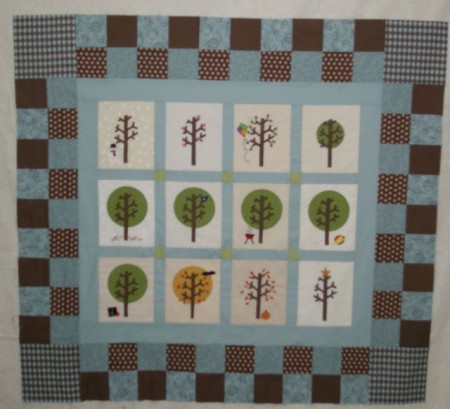 One more post, and we'll be caught up with retreat!