In the past, the Sisters Quilt Show has always been a one day affair. This year, they added a few activities on Sunday and called it Save It 'til Sunday. I attended a lecture given by Jean Wells at Five Pines Lodge. As usual, Jean had great slides and lots of inspiration. But, the best part was the setting…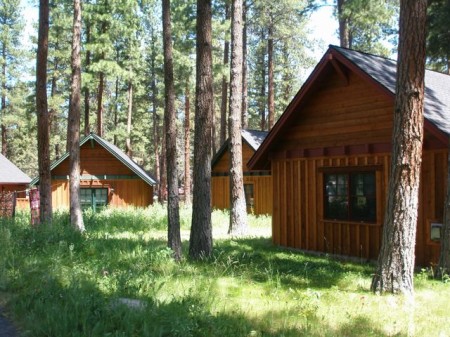 …and the quilts on display around the cabins at Five Pines.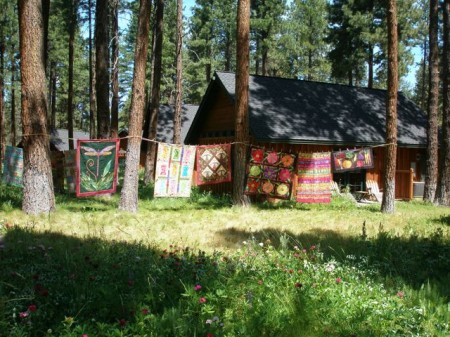 As you can see, the setting was beautiful. Just look at the wildflowers blooming everywhere.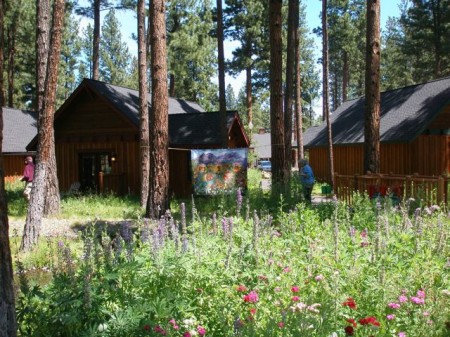 I'm sure those trees weren't planted with a quilt show in mind, but how perfect!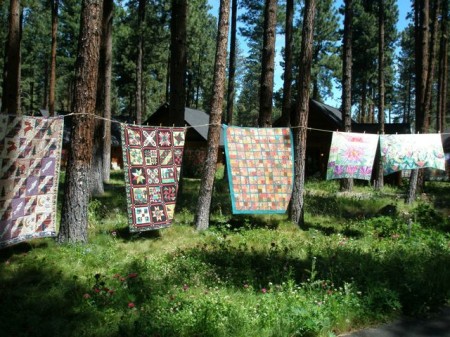 The dappled shade made the temperature just lovely.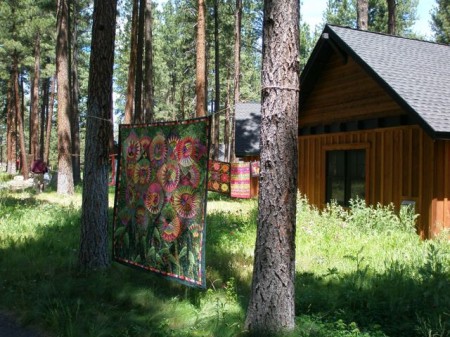 And the layers and layers of quilts were real eye candy.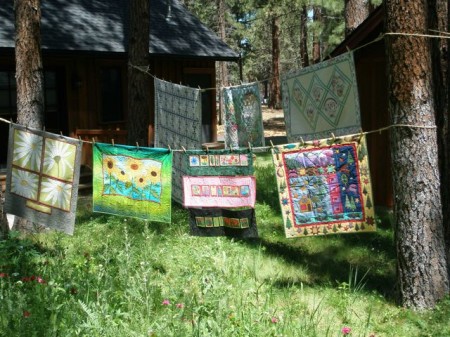 As you wandered the property, there were lots of quilts to see.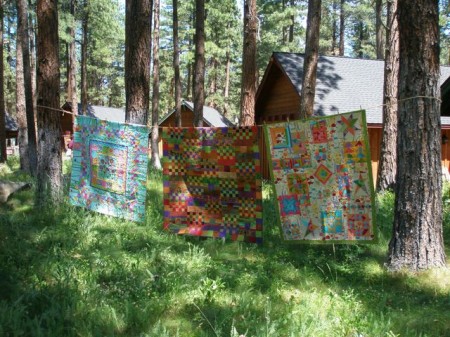 I think there's really something special about quilts displayed in this kind of environment.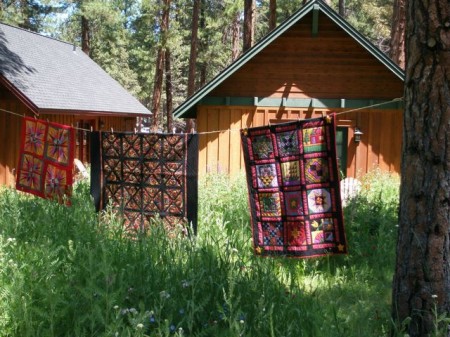 It just makes me want to put up a clothesline and hang quilts outside everyday!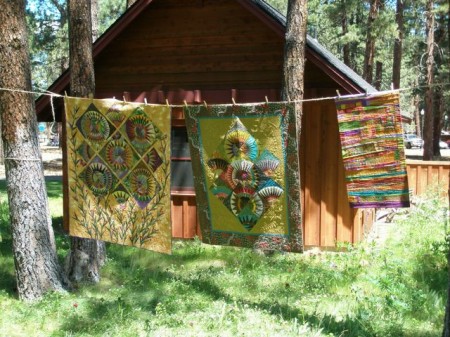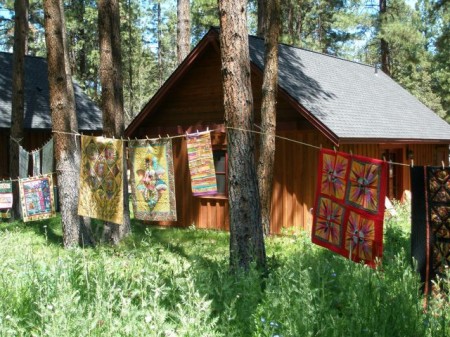 There was even a stream running through the property.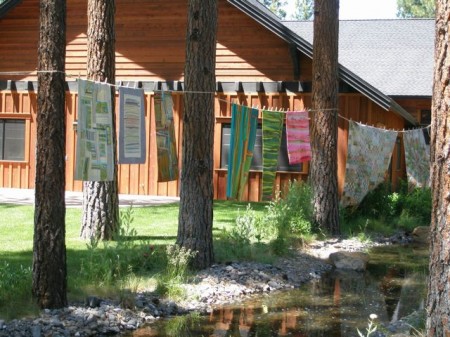 The path followed the stream.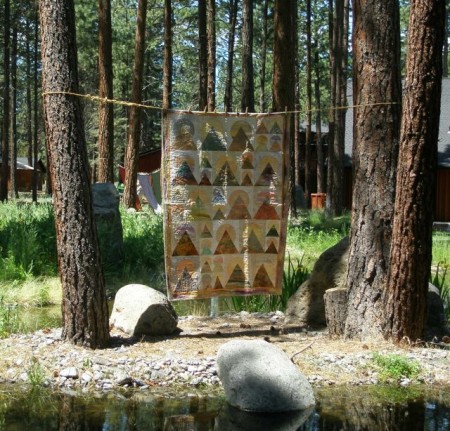 The middle quilt here is a stack of knitting needles!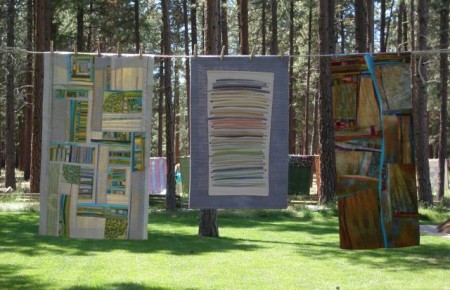 This quilt looks like it could have grown right in its setting.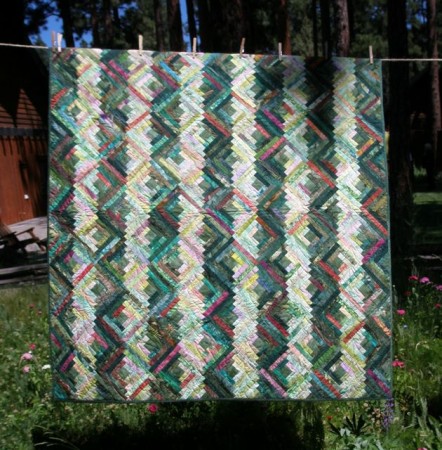 There's something so fresh about daisies, and the size of these was great.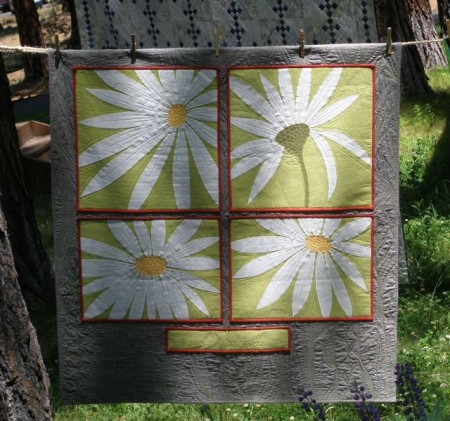 I'm crazy about this sunflower quilt where the flowers are made from New York Beauty blocks.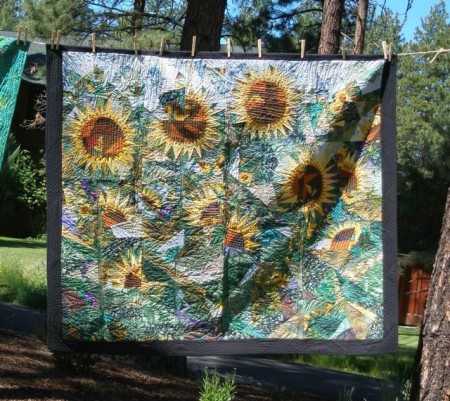 Another stunning New York Beauty quilt.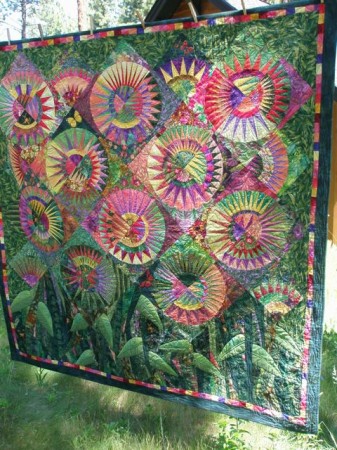 And look at this quilt that captures the colors of a trip to South Africa, as well as the animals.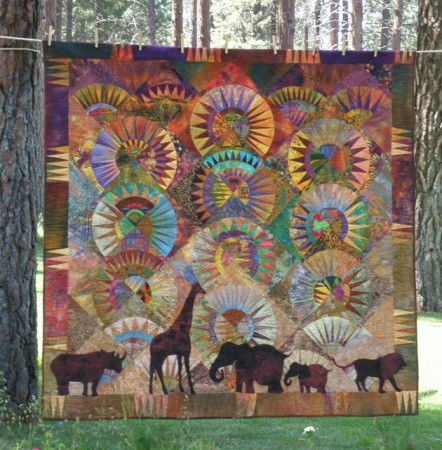 It was a truly amazing exhibit.