While we were at Quilt Market in Salt Lake City, everyone kept telling us how beautiful the flowers were at Temple Square.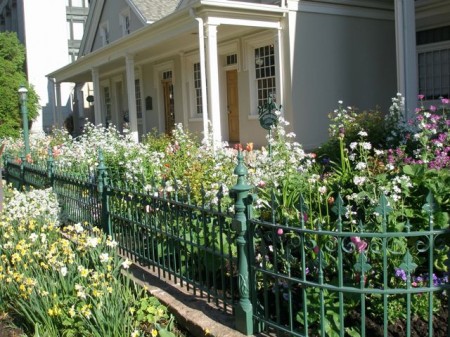 The trouble is, when you're at Market everyday, it's hard to find time to do anything else.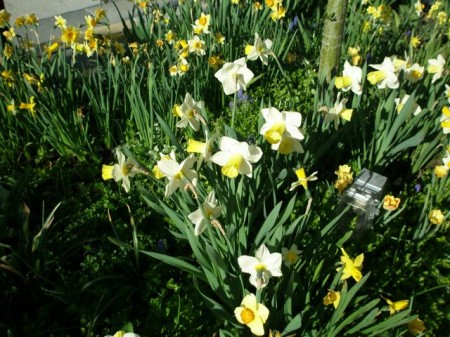 But finally, on Sunday morning, we decided we had to see for ourselves.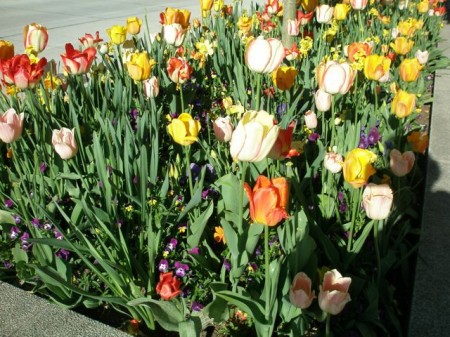 And I'm so glad we did!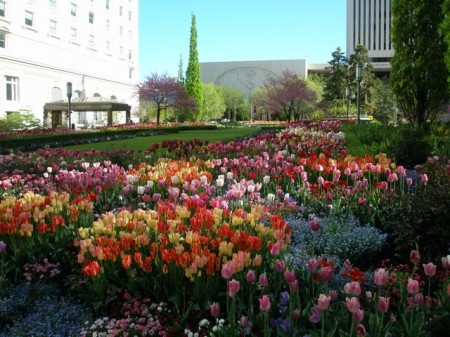 Words could never describe how beautiful the flowers were.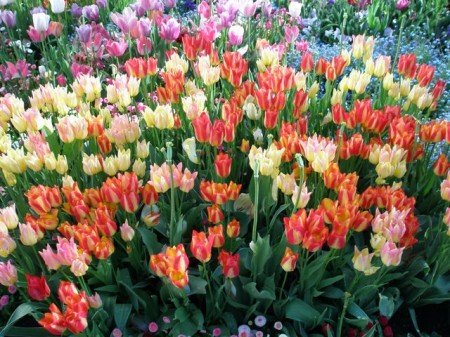 And I can't imagine the number of tulips that were blooming everywhere!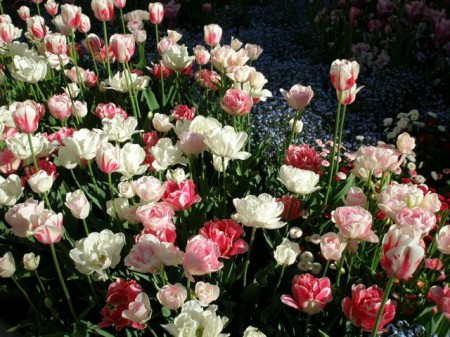 I can't even guess–5,000? 10,000?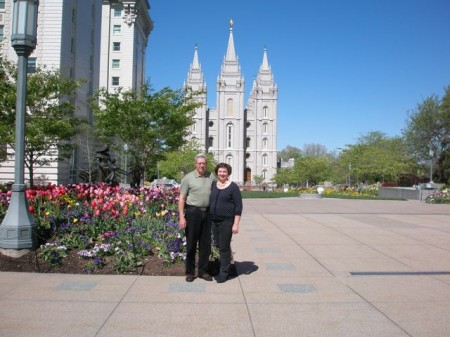 They were everywhere.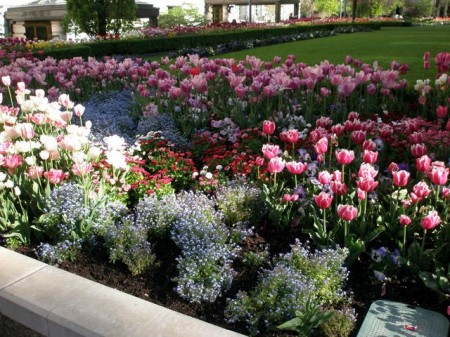 I love it when flowers are planted in drifts.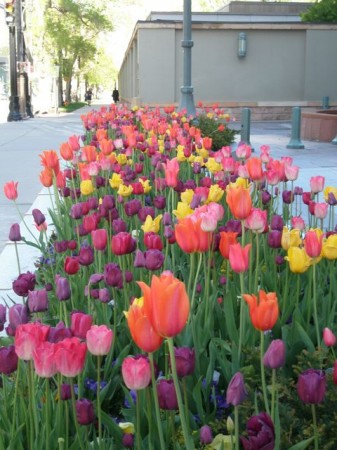 It wasn't all tulips. There were these pretty purple flowers whose name I should know, but can't think of just now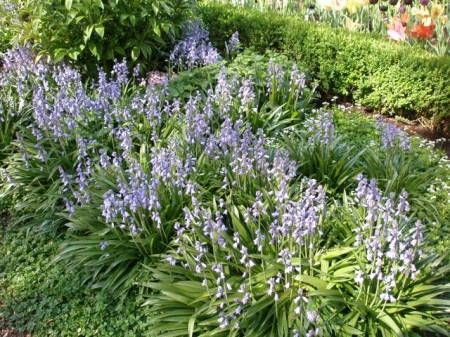 There were cherry trees just about to burst into bloom.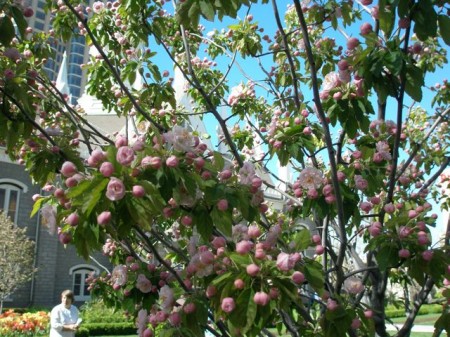 But it was mostly tulips.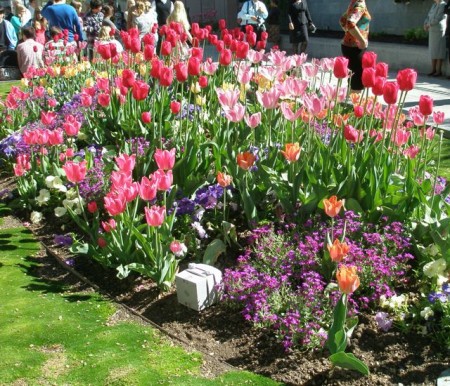 If you looked closely, however, you saw that they were underplanted with other flowers, too.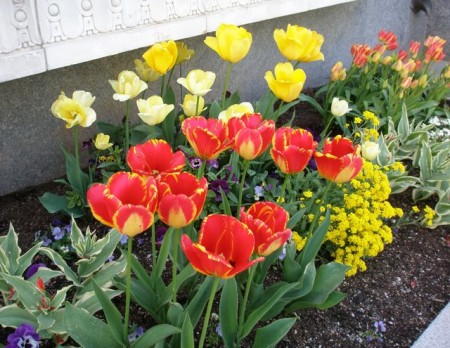 These almost looked like poppies!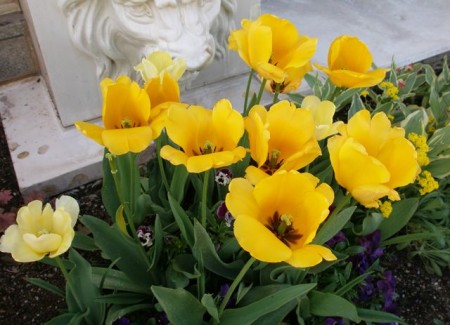 And this statue was so joyful!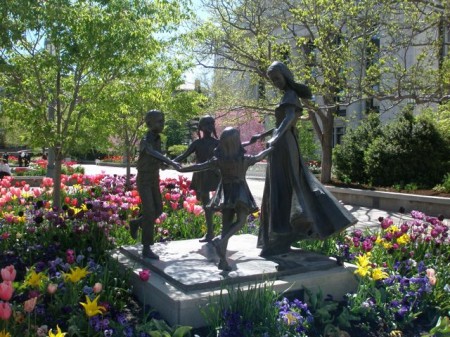 I couldn't resist a couple of angles.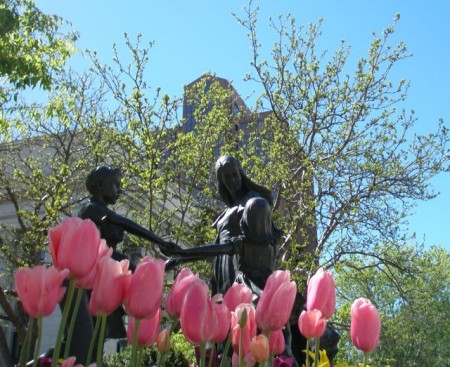 You must think I've posted every photo I took there….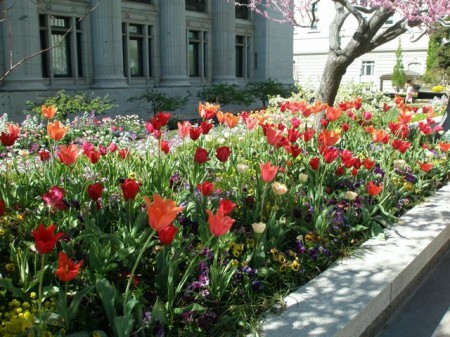 …but I promise I didn't!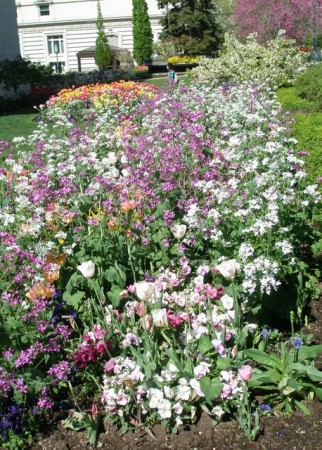 I edited the best I could.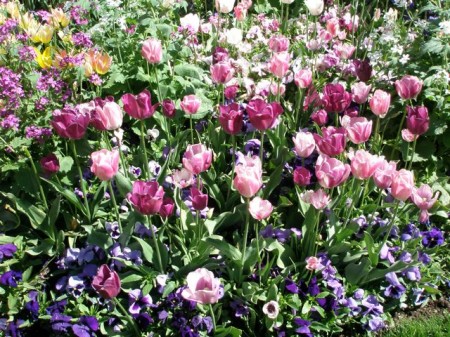 But there were just so many to share.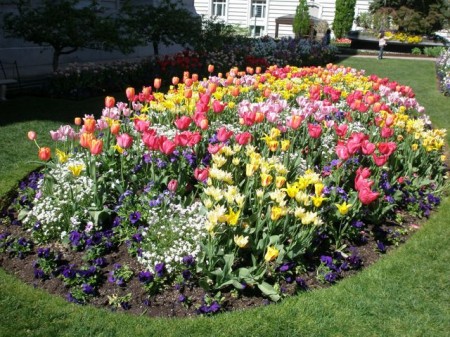 It was hard to know where to stop!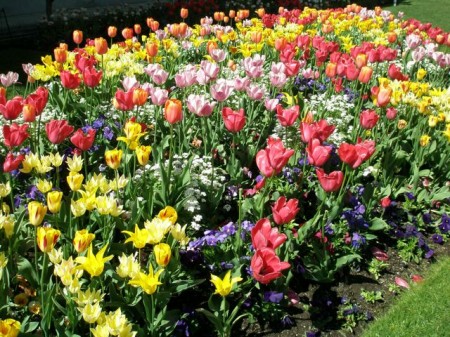 So, Ill leave you with these last few.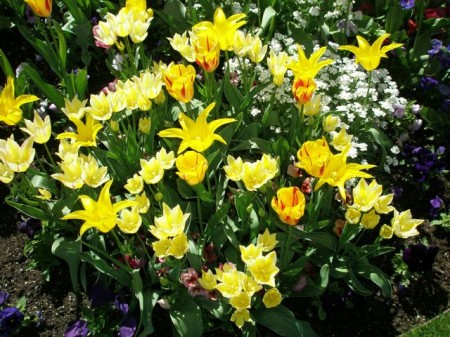 I hope you enjoy them.