I got this email this morning, and I think it speaks for itself!
Hi, Karen,
It's been several days since I've read your blog, but I caught up this morning and saw some of the pics from the quilt show. I went there with a couple of friends and their 9YO granddaughter. She is a member of the Northwest Quilters Youth group, along with 4 other 9- and 10-YOs. We saw an easy strippy quilt there, done in scraps plus solid blue, and were taken with how easy it would be to teach the girls.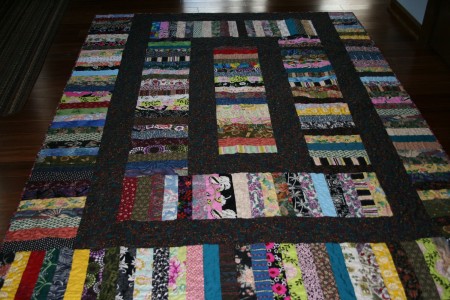 Just a few days later was the call for Quilts for Japan. In one session, the five girls sewed all the strips and assembled the front, plus the long strip for the backing. I thought you might like to see. It turned out really beautiful, as almost all scrappy quilts do.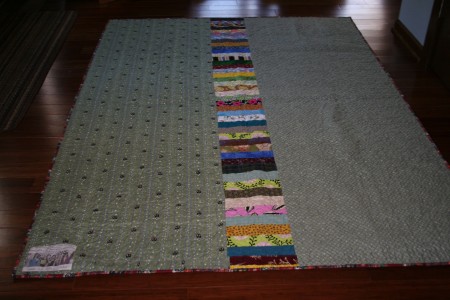 The hardest part for the girls: Just Use The Next Strip You Pull From The Bag! (and, oh yes, the continuing quest for a quarter-inch seam allowance!)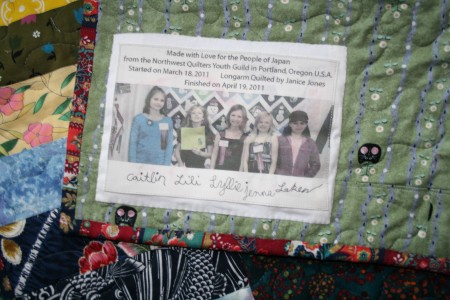 Thanks for the inspiration,
Maureen in Portland
The only thing I can add is a big CONGRATULATIONS, GIRLS!!!