Here's the last of the show-and-tell from our retreat.
This is Sue showing off the Desert Nine Patch. She bought the kit at the retreat last fall.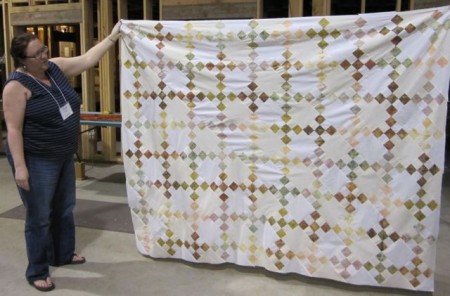 She got this Crossroads quilt done from start to finish this time.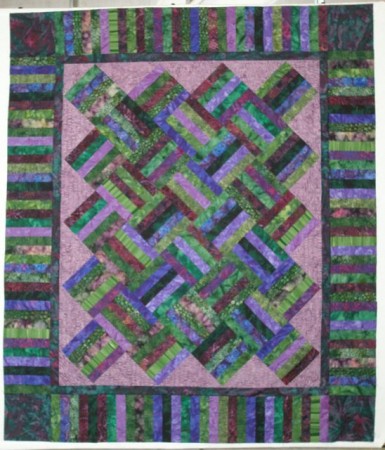 Pat was working on this Bargello during the retreat. It was great fun to watch its progress on the design wall.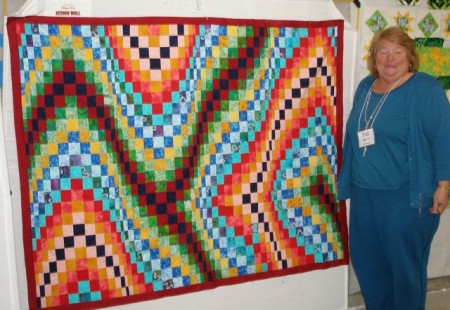 This is one of the quilts she brought for show-and-tell.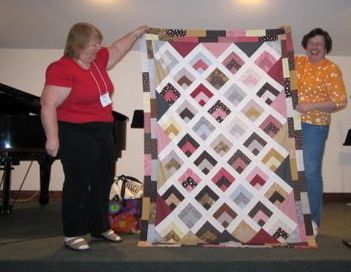 Here's another.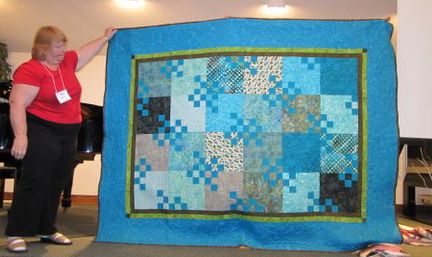 She went way outside most quilters' comfort zone with this quilt made from all kinds of great fabrics.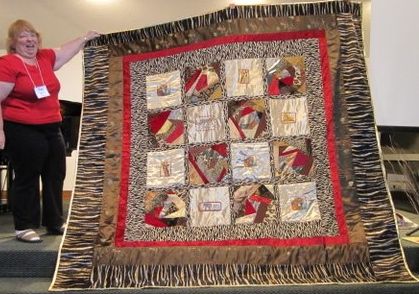 With this quilt she did a matching pillow case.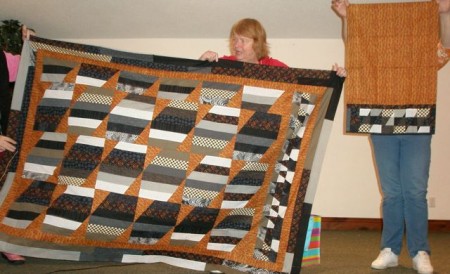 Sarah finished a UFO–this graphic Boston Commons.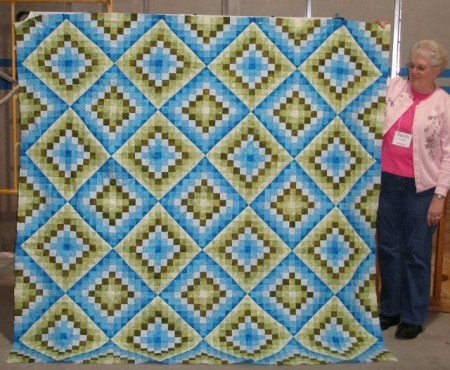 This is the quilt Sarah did at the last retreat–all finished now.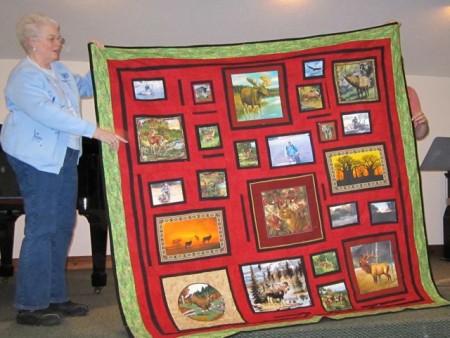 She needed a refresher course on how to use the Hunter's Star ruler. I'd say she has it figured out!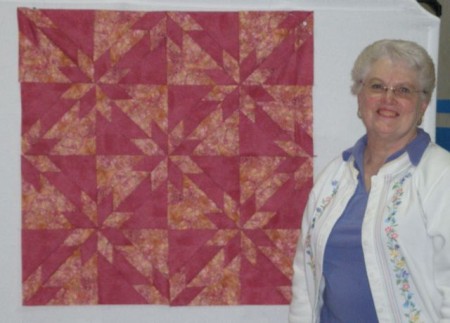 I hope Bob doesn't see this John Deere quilt Vicky made.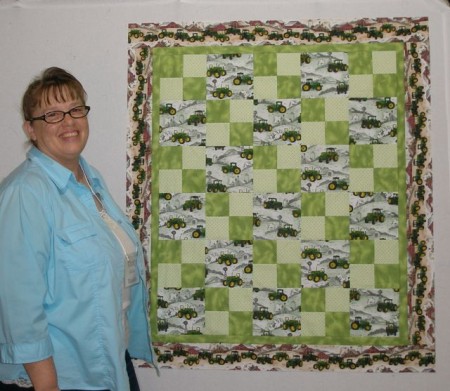 She was on a roll with this pattern…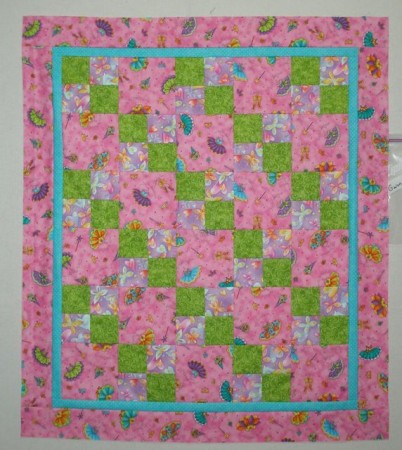 …and it looks great with all her fabric choices.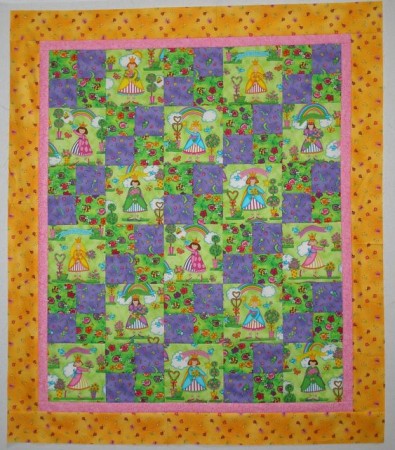 Here's a BQ she did.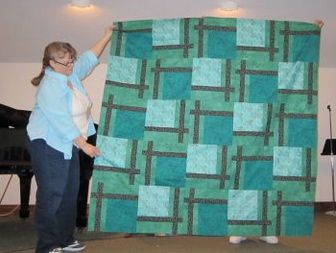 She had just finished this owl quilt.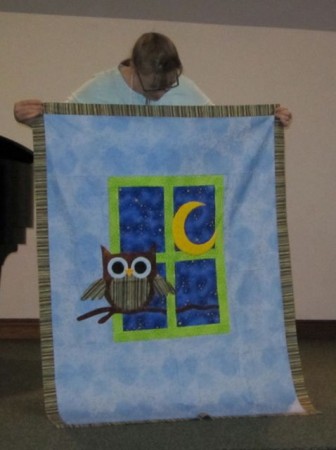 She did the Out of the Darkness block of the month.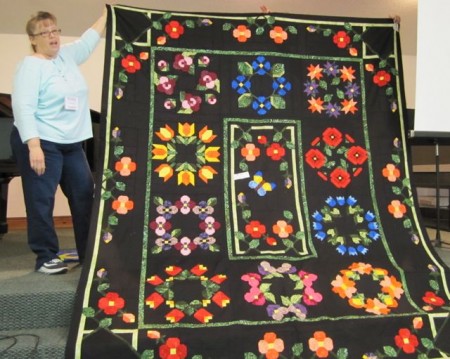 This quilt of Evelyn's is another one that was fun to watch as it progressed.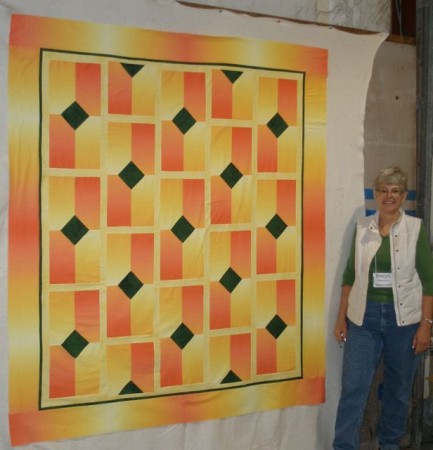 She's started sample blocks out of these fabrics. So pretty.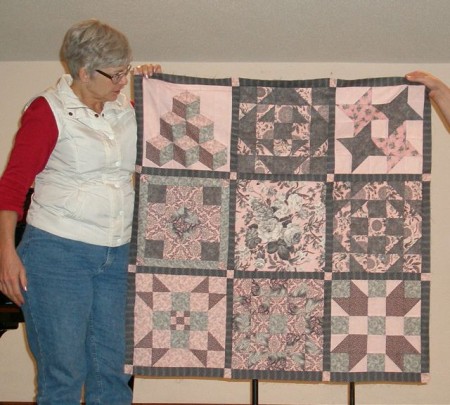 Josie is part of the staff at Falls Creek. Last year she brought a quilt to share with us, and I thought she had done the same this year. As it turns out, she just "borrowed" this from Nana Pat for the first night of show-and-tell…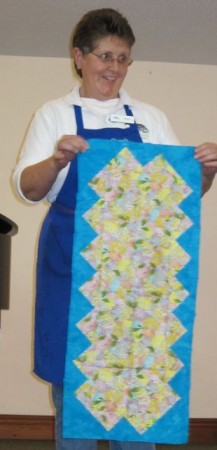 …and this one from Robin for the second night!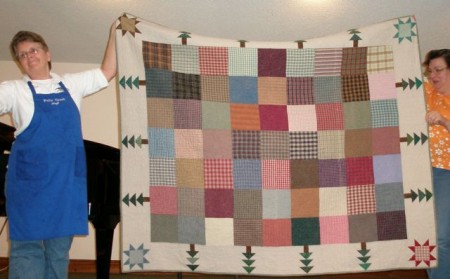 All in all, it was a great retreat. Thanks to everyone who came and shared.