This is the first of three posts showing the fabulous show-and-tell and works-in-progress from our recent retreat.
Here's Stephanie with her first show-and-tell.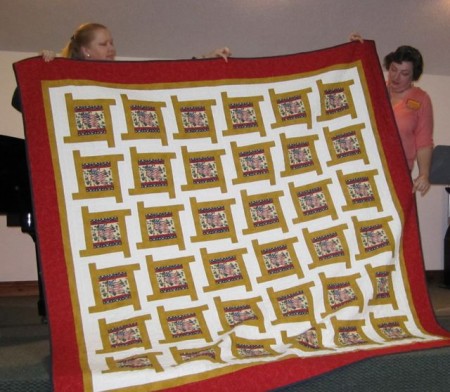 And she brought this table runner made from my Center Piece pattern. I love the black she added to hers!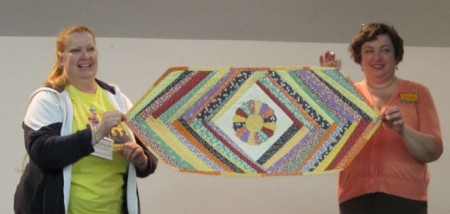 Here's a nice charm quilt she made.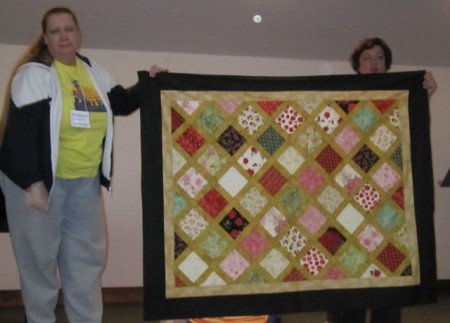 And a great abstract quilt.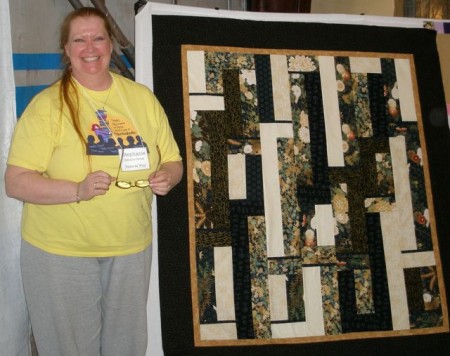 She also made something fun for Halloween.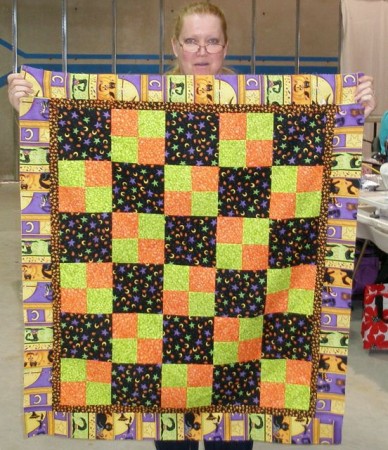 And she got these three cats pieced and fused during retreat.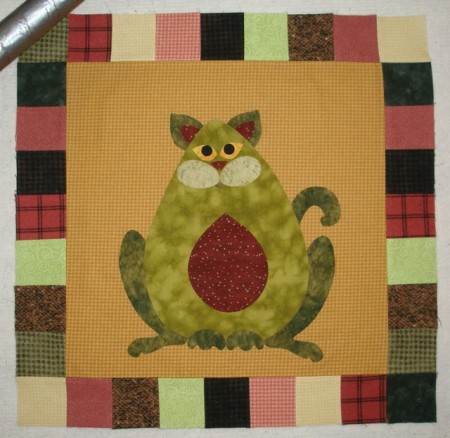 She was very busy!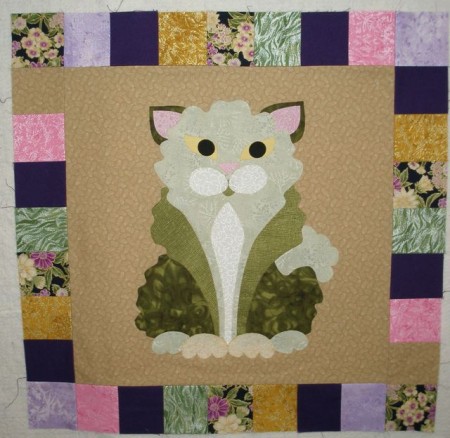 It just shows you how much you can get done at a four day retreat!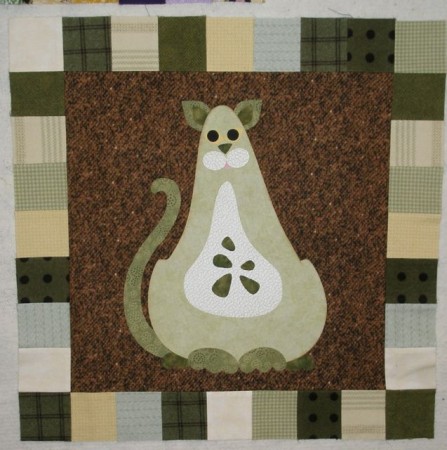 Joy was a new quilter when she was at our retreat last fall. She was working on this table runner and brought it to show us in its finished state. Way to go, Joy!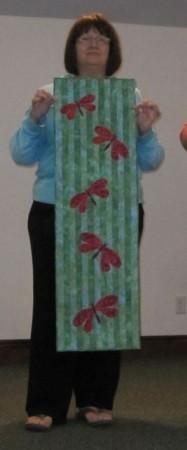 This was another project from the fall retreat. Karen was working on it then and also brought the top back finished. Don't you love that word, "finished!?!"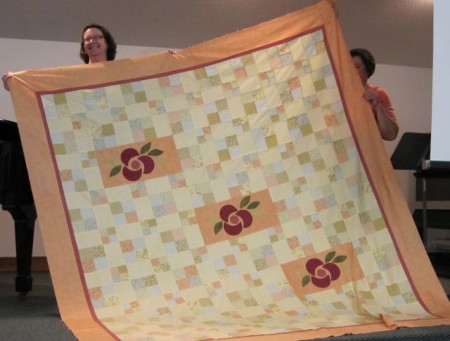 This was one of Karen's projects at this retreat–two quilts for twins!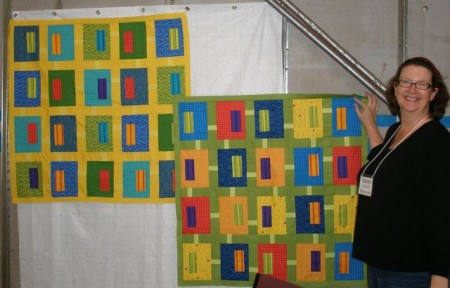 Nana Pat came to her first retreat and brought this table runner for show-and-tell.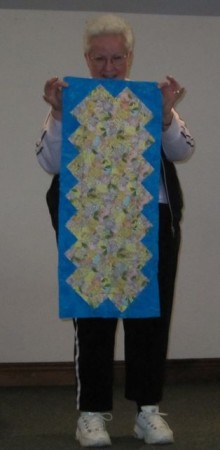 Judy did this very fresh looking lemon quilt.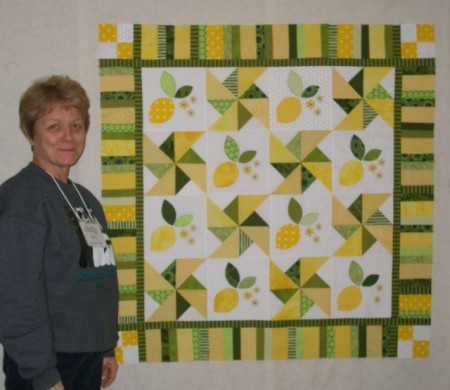 She brought a recently completed quilt for show-and-tell. Beautiful colors!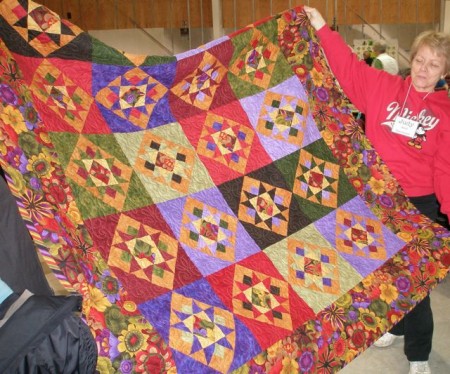 And she made this amazing pincushion to look like a chocolate candy!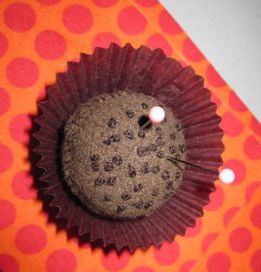 Connie came all the way from Arizona for the retreat. She got this top made from cutting to borders while she was there. It's for her grandson who is about to move into his "big boy bed."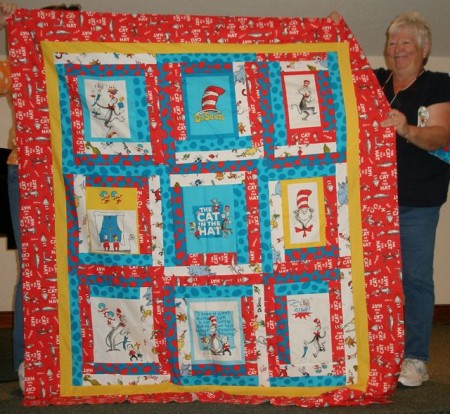 Robin always brings a quilt to sleep under, and she brought one of my favorites–her nasturtium quilt.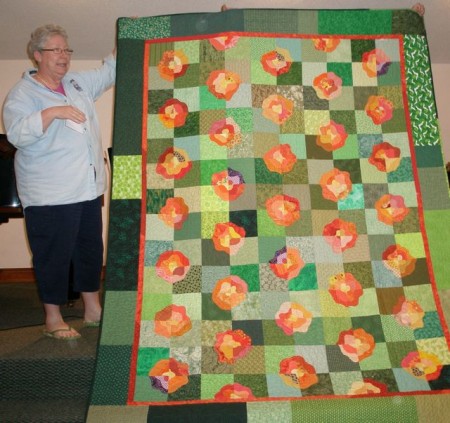 She also brought this sampler for show-and-tell.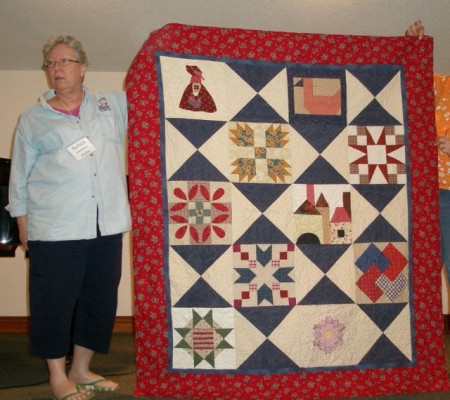 This was a block swap she participated in with string pieced squares.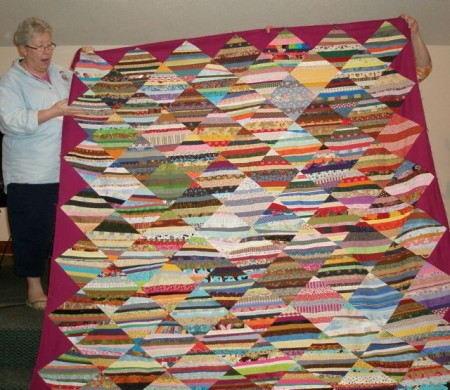 Lots of attendees thought she was crazy because she was working on this quilt made of over 6000 1″ squares!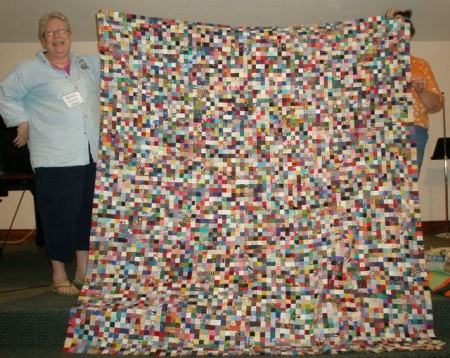 Here's a photo of it last week after she came to visit and got it quilted on my long arm! And now she's going to give it away.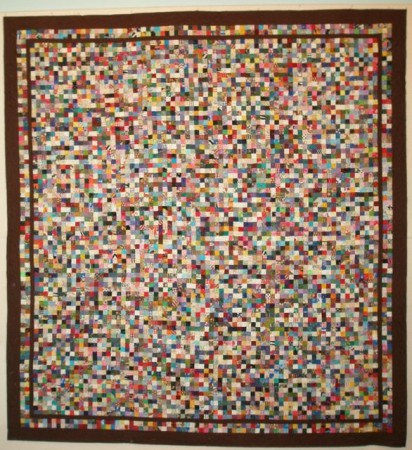 She was putting borders on one of her niece-and-nephew quilts. This one uses 2″ scraps!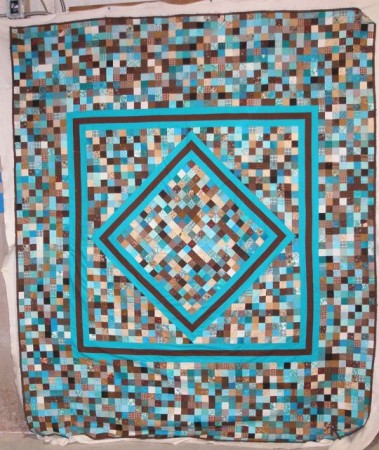 Sherrie made this pretty BQ quilt.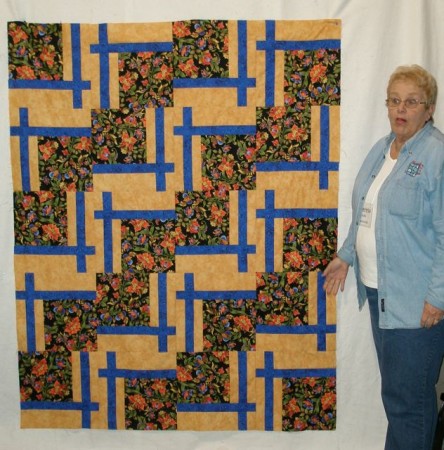 I was so excited to see Carol's Hunter's Star quilt. At last fall retreat I demonstrated the ruler that lets you make this quilt with no set-in seams.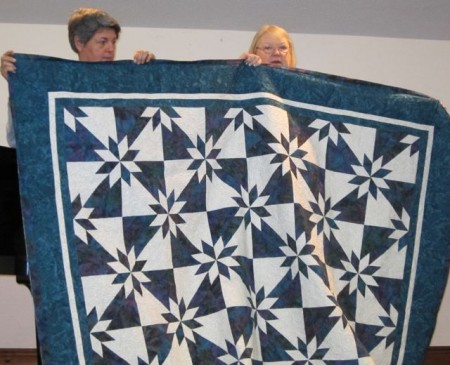 Carol also made this wonderful sampler.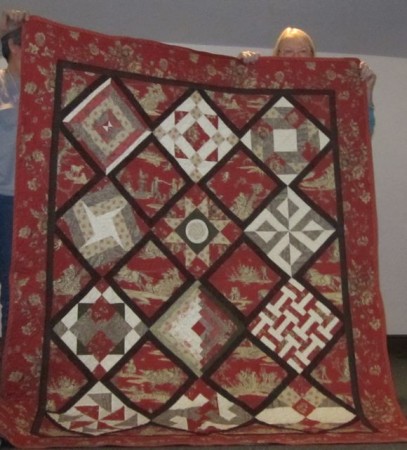 More to come in the next installment!