Here are the last of the photos I took at the Peninsula Quilt Guild show.
Out of the Darkness by Nellie Beasley.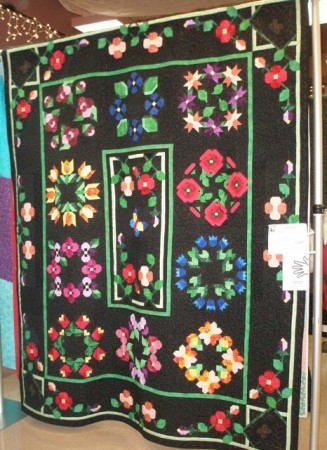 2010 Block of the Month by Lynda Newell.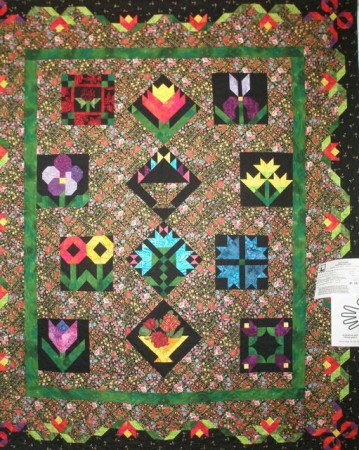 Flowers Block of the Month by Bev Wakeman.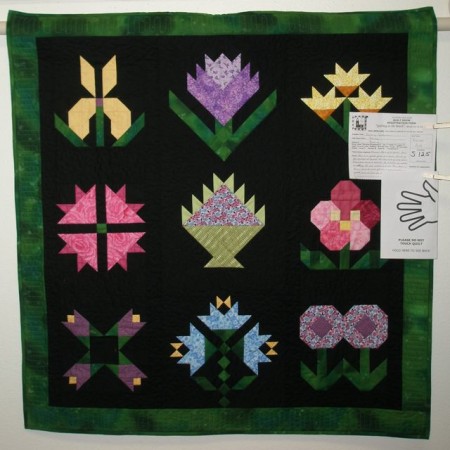 Grandmother's Dream by Dorothy Payne.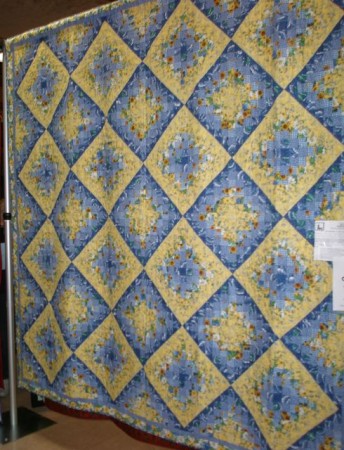 Triple Nine-Patch by Ann Saari.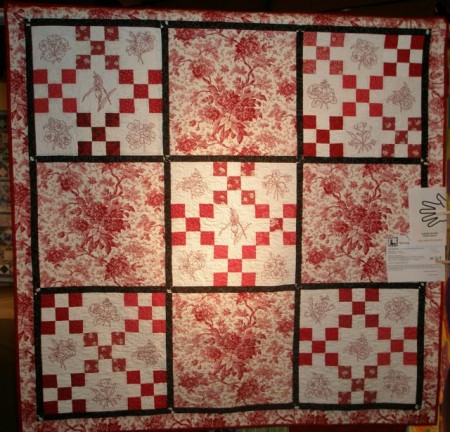 Rail Fence by Winnie Tupper.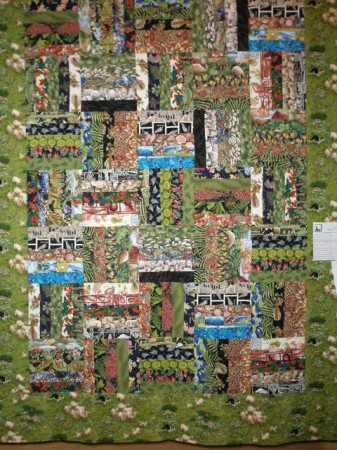 Round the Twist by Beverly Wakeman.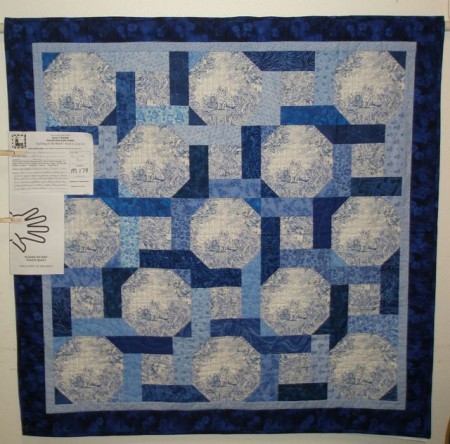 Blue Patch by Cherry Harris.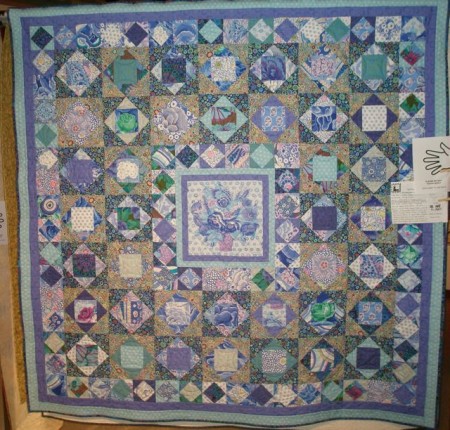 Palouse Sunset by Ann Saari.
Baby Nines by Vivian Herbel.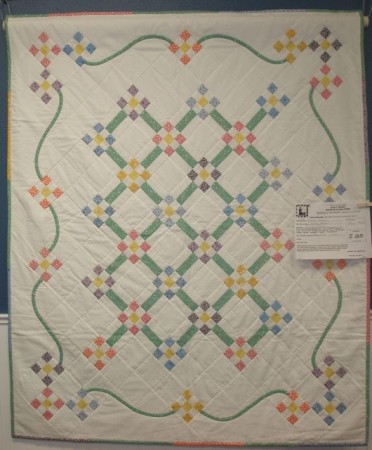 Batik Bear Paw by Andi Maroncelli.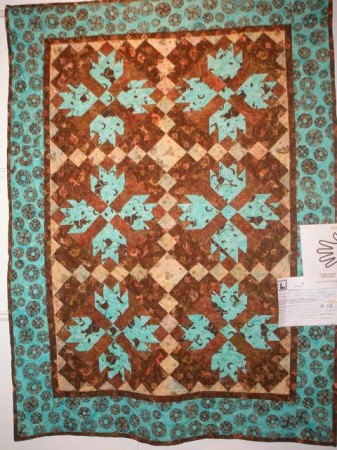 Market Baskets by Joan Stoltz.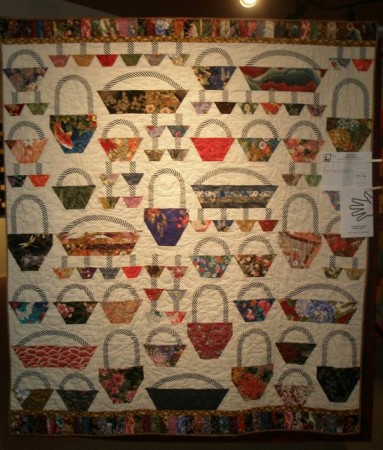 Twelve Step Program by ???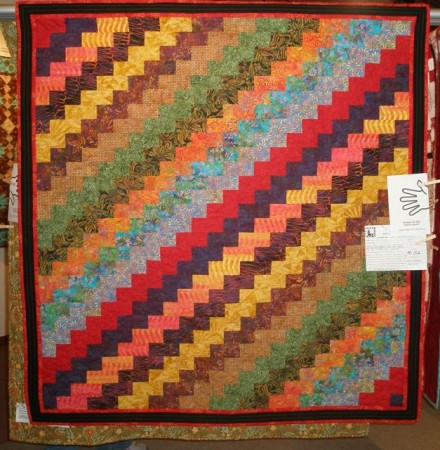 Desert Nine-Patch by Karen Montgomery.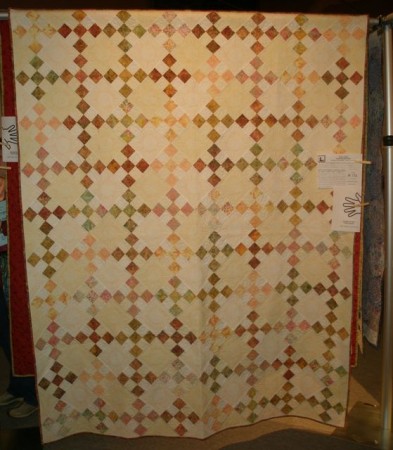 Here's a detail of the beautiful quilting on this quilt.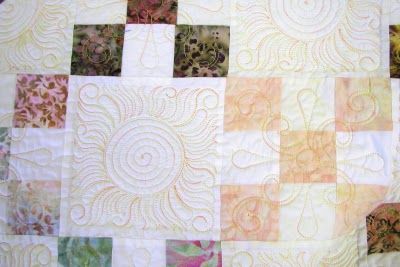 Family Reunion by Mary Hayden.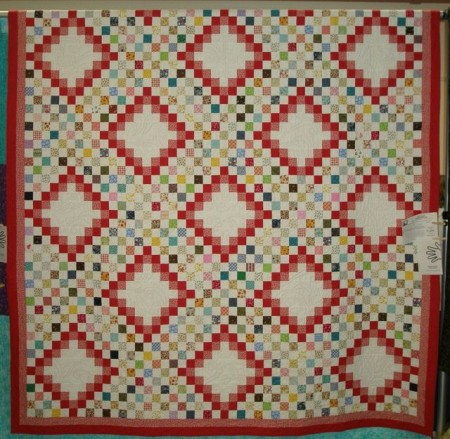 Broken Nine-Patch by Ann Saari.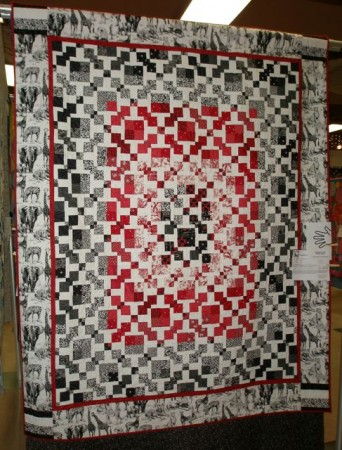 Made Up by Bev Wakeman.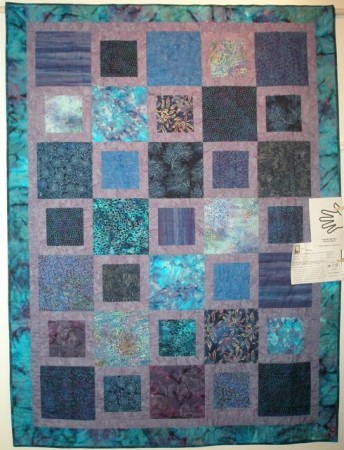 Sunbonnet Sue by Dorothy Payne. These blocks were made by her mother, and she recently finished it.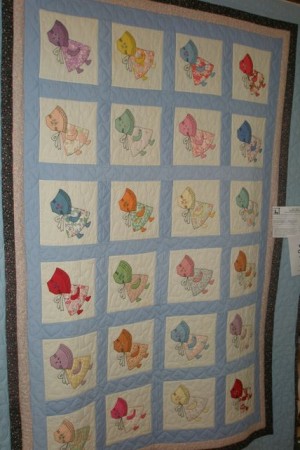 Detail of Sue. Love her orange hat and matching shoes!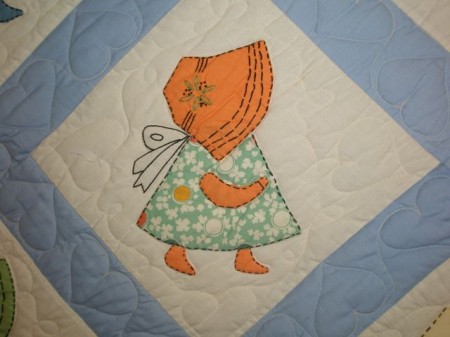 Another Vintage Sue. I didn't get the info on this one.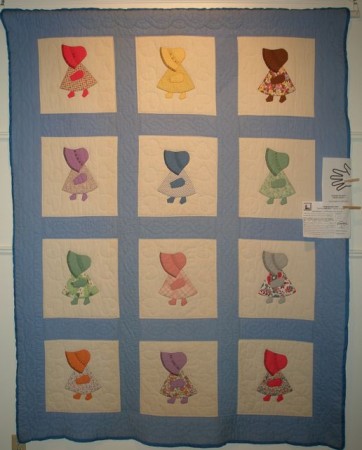 I love to compare the different Sue's.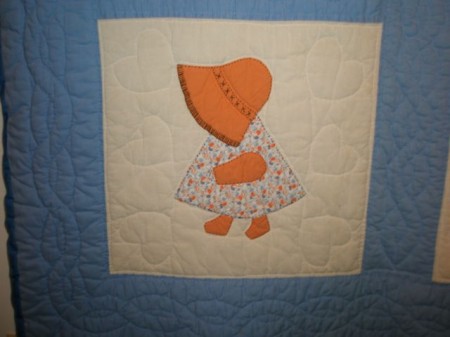 Dear Dorothy by me!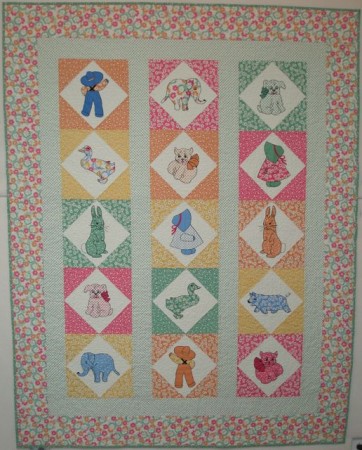 Blue Boxtrot by Andi Maroncelli.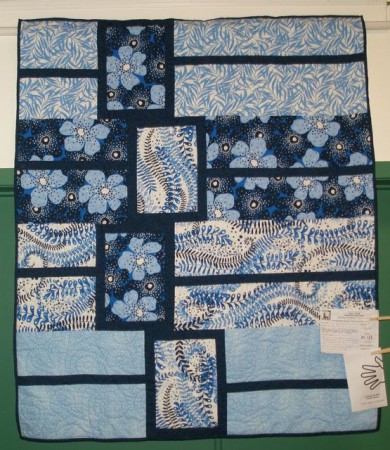 Selvedge Spider Webs by Rene Newstrum.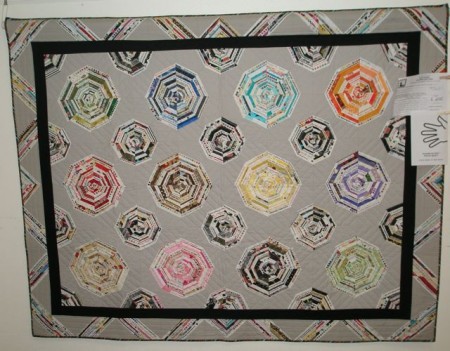 This quilt was made by Gail Messick. She started it at my Retreat last fall!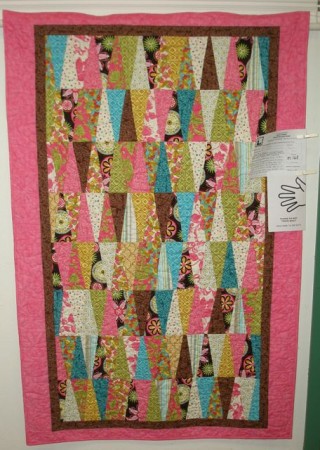 Spider Web by Brooke Weller.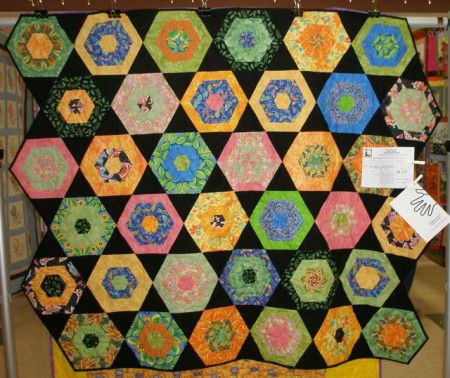 ?? by Eleanor Will.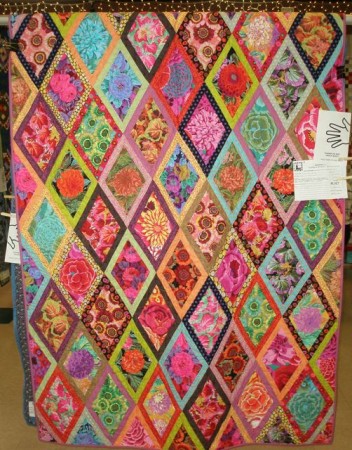 Holy Snowballs by Janet King.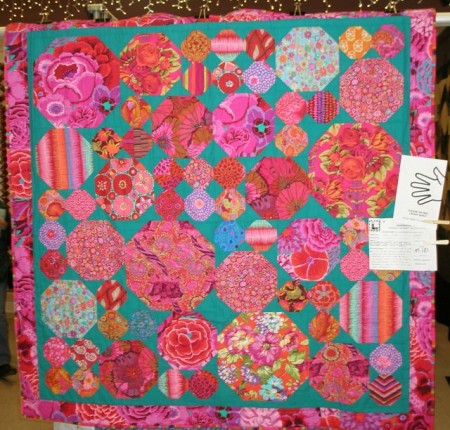 Kaffe Kaleidoscope by Dianne Duprez.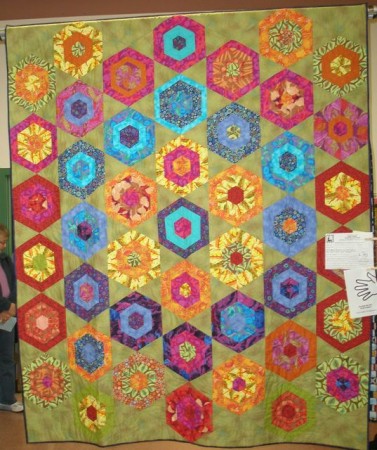 Star Struck Hexagon by Jeri Dawson.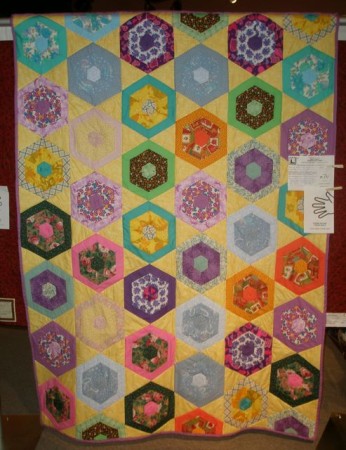 I hope you enjoyed the show!