This is a quilt I designed called Summer Fun.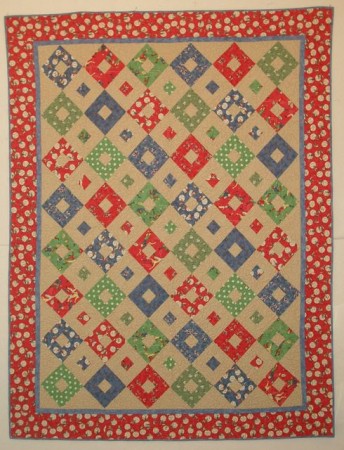 The name came more from the fabric than the design. I had this cute baseball fabric that I used in it.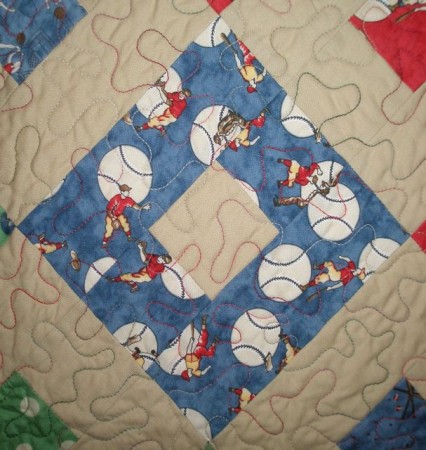 The quilt uses nine fat quarters and a background.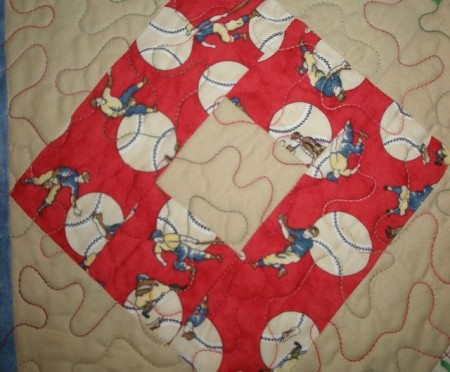 This pattern is in my second book, Fat Quarter Fun.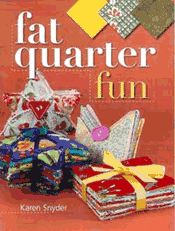 In the book I also sho it in a little sample with just two colors and not much contrast. Very sweet! I just love to see how different the same pattern can look in different fabrics. Sometimes it's hard to believe they even are the same pattern.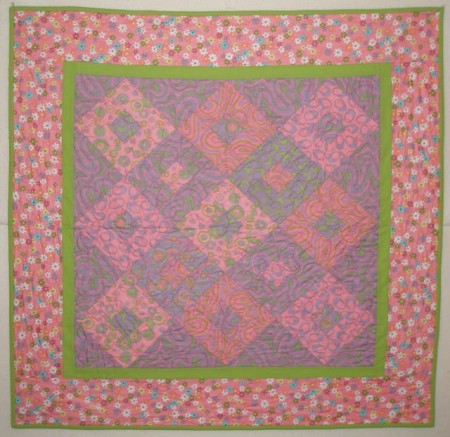 At our last Quilt Retreat, Sue made one with purple and lavender. Isn't is stunning!?! And don't you love the blatant advertising, with her holding up the book! She is a former Anna Lena's employee, after all.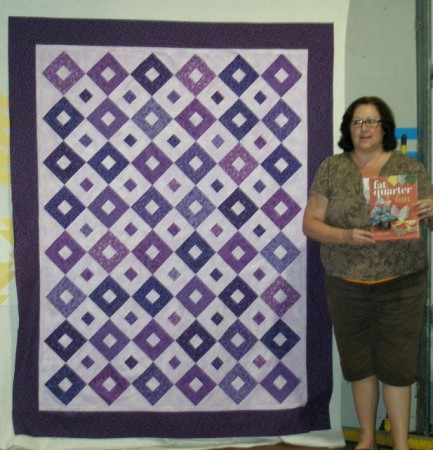 She stopped by today to use my long arm to quilt it.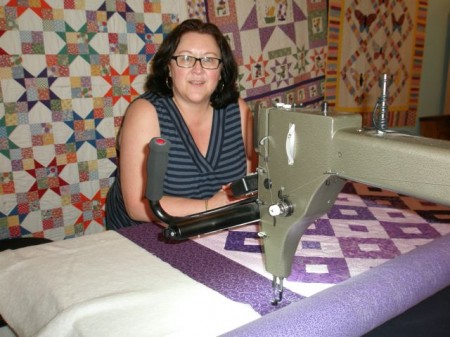 I think the Daisy Pano is looking great on it.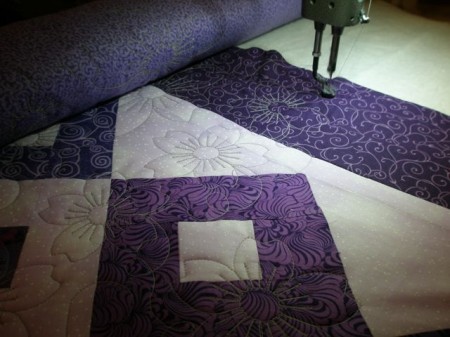 If you've made quilts from my books or patterns, I'd love it if you'd send me photos.