Christmas Day was a Very Merry Christmas at our house.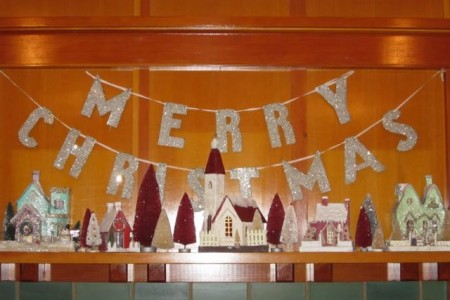 The mantle is filled with my Christmas village.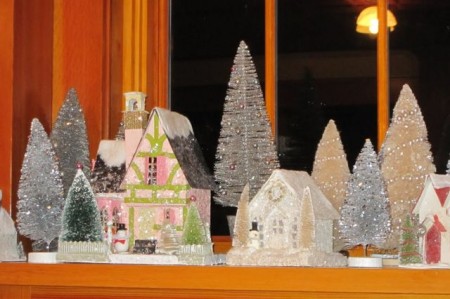 Despite Bob's concerns that all the heat will go up the chimney, we have a roaring fire!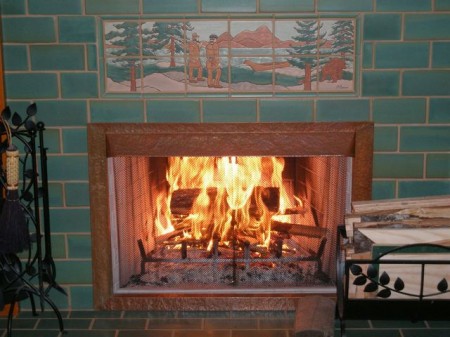 Here's the tree…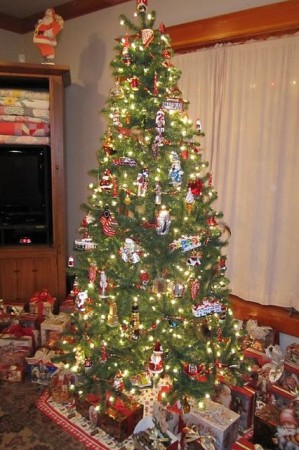 …with lots of blown glass ornaments collected over the years. It's so fun to think of the places I visited and who I was with when I got each of them–like New York, San Francisco, Colonial Williamsburg and the Hotel Del Coronado.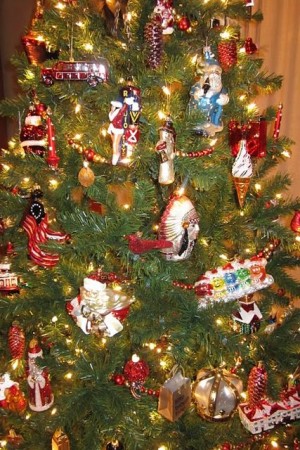 For years I collected vintage looking boxes. I hadn't used them in over 15 years.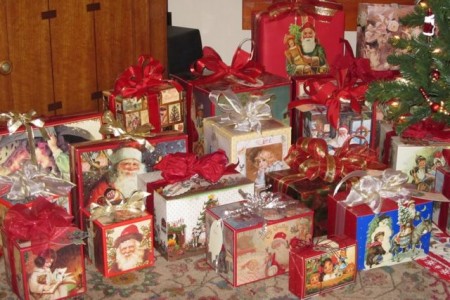 But this year I dug them out and discovered I still love them!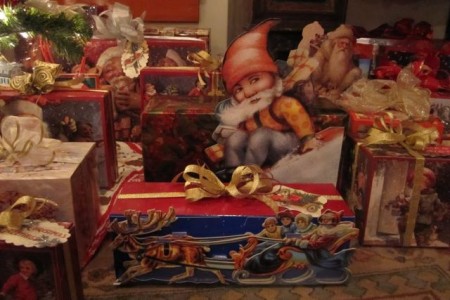 We did brunch here, with fresh Dungeness crab legs, barbecued pork, gruyere potatoes, my mom's homemade potato salad and her homemade cheese–along with some Cougar Gold.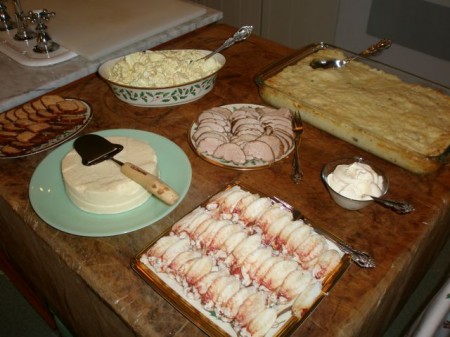 I baked cardamom bread…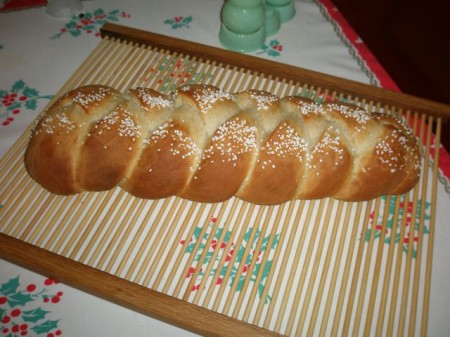 and pecan sticky buns and orange rolls. We love our carbs in this family!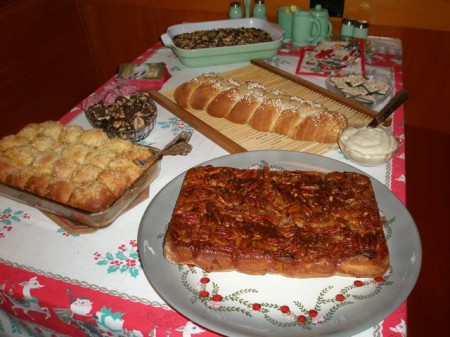 Sally, Ray, Dad, Mom and Cole.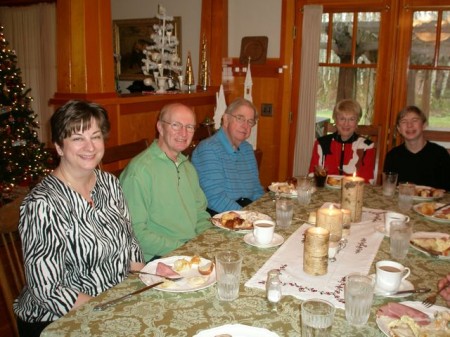 Cole (hey! how did he get in there again!?!), Melissa, Matt and Bob.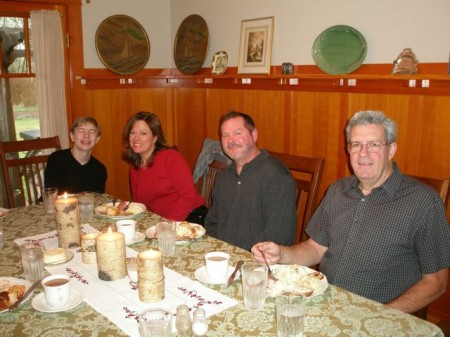 A very Merry Christmas indeed!