Just like last year, the Latimer Quilt and Textile Museum had a booth at Quilt Expo and did a bed turning. This year, they did applique quilts through the years.
They started with the oldest quilts.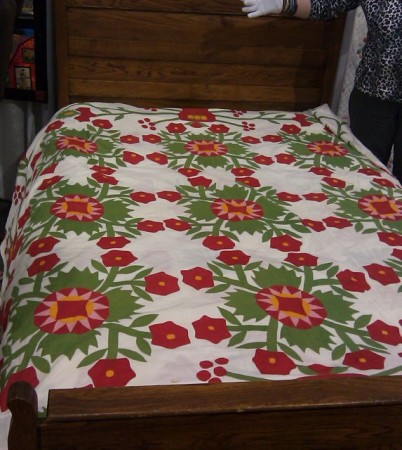 Red and green quilts were very popular in the 1840′s – 1870. This one has some added cheddar.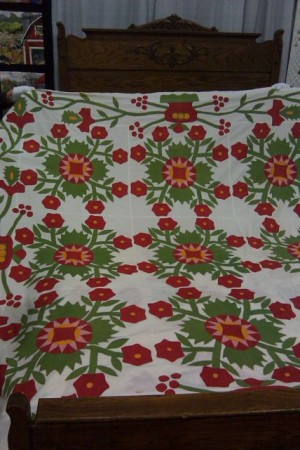 This quilt is exquisitely quilted.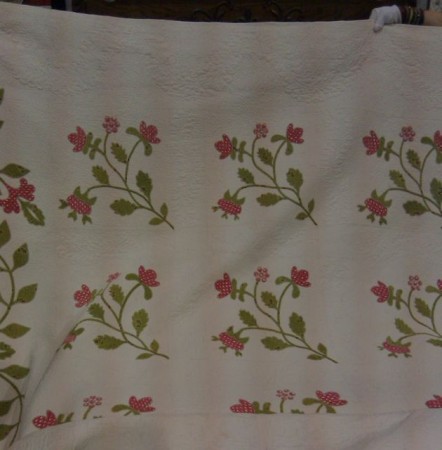 Some of the dye has eaten away at the pink fabric, leaving tiny holes.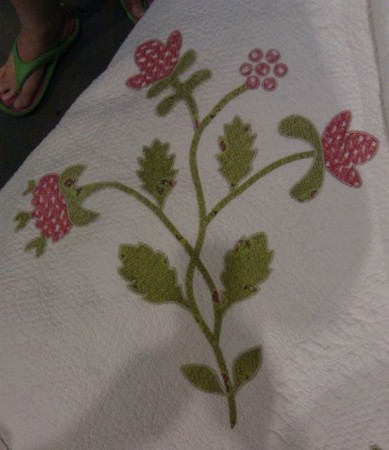 The pattern below is called Coxcomb.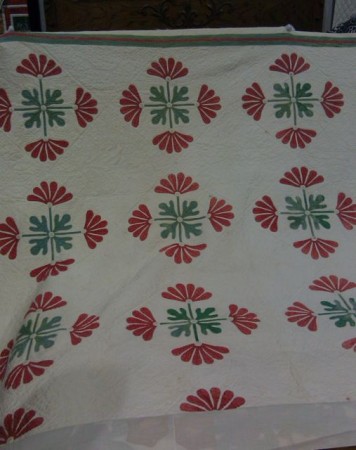 Here's another variation of it.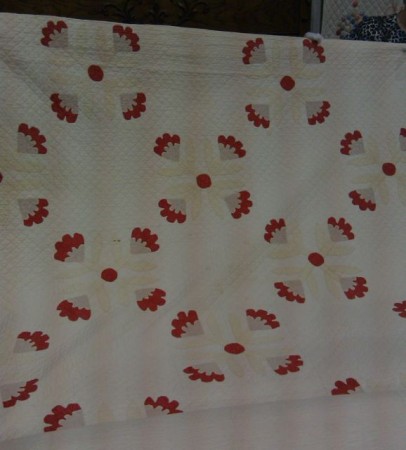 Green was a very unstable dye, and you often find that what was once green in these old quilts now looks tan, like this one.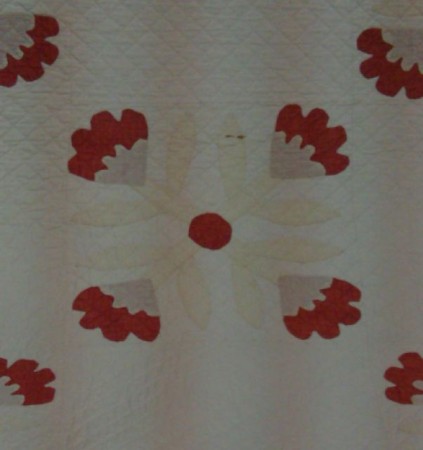 The fabrics in this quilt are remarkably bright.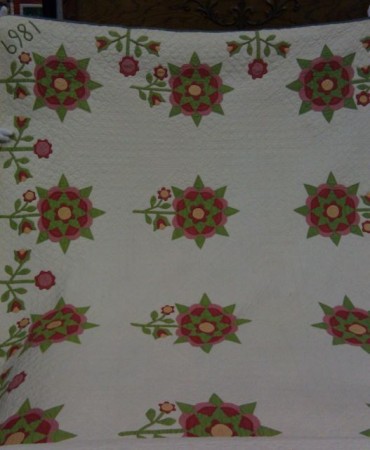 And the workmanship is superb.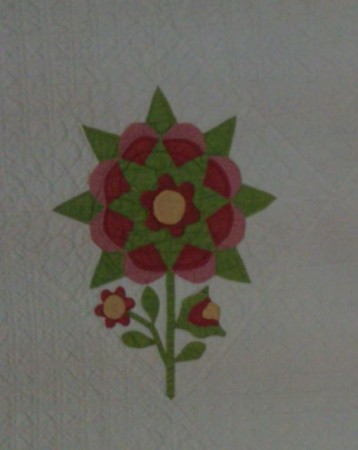 It's so nice to find a dated quilt. Imagine, this quilt is 141 years old!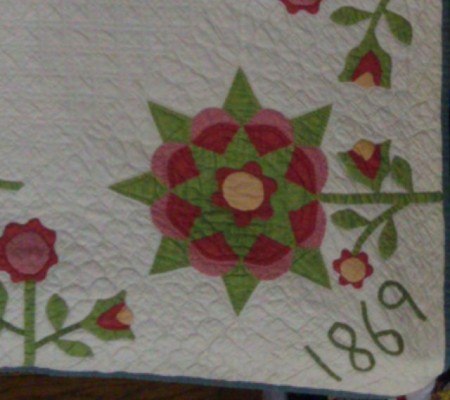 I know this quilt pattern as Princess Feather.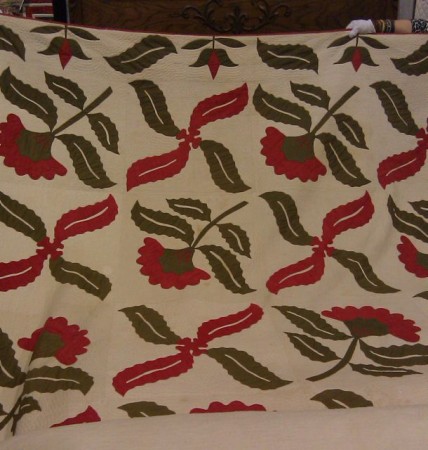 Now we get to the 1920′s and 30′s. Dyes have changed from vegetable and mineral based to aniline (chemical) dyes, and the results are vibrant pastels like in this Sunbonnet Sue.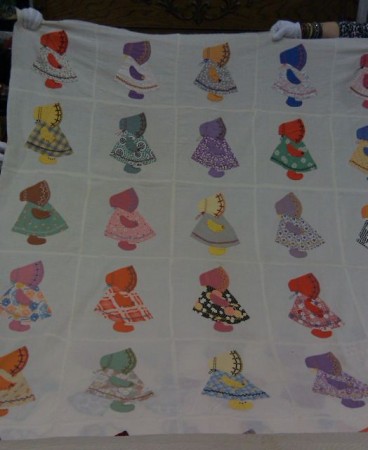 Look how much orange was available!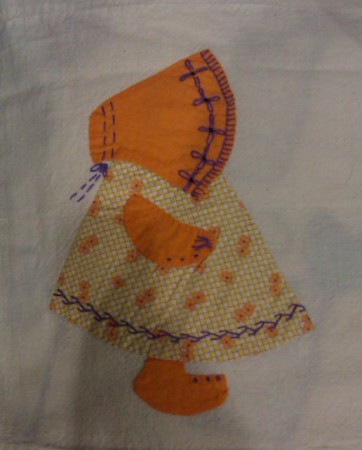 And I love the shoe buttons embroidered on her shoes. I don't think I've seen that before.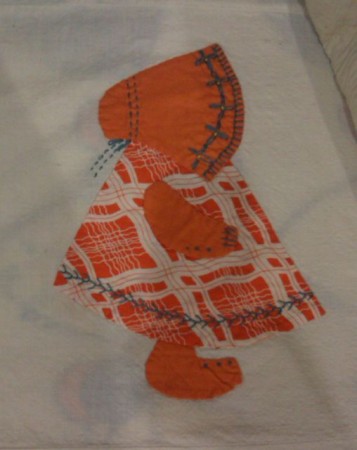 This Balloon Lady also had great color.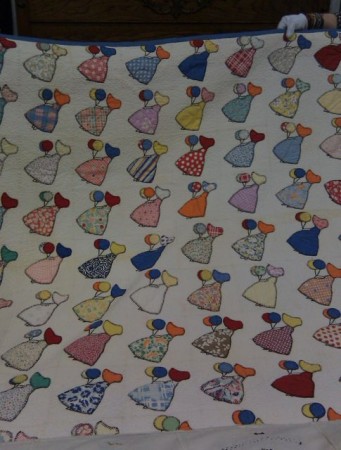 And don't you love her little shoes peeking out from under her dress?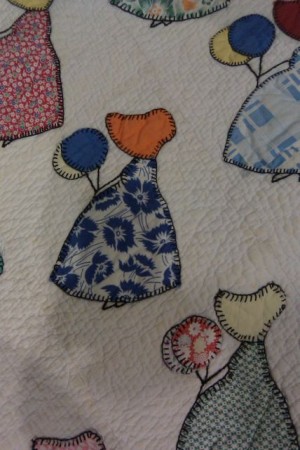 This design has some Art Nouveau influence.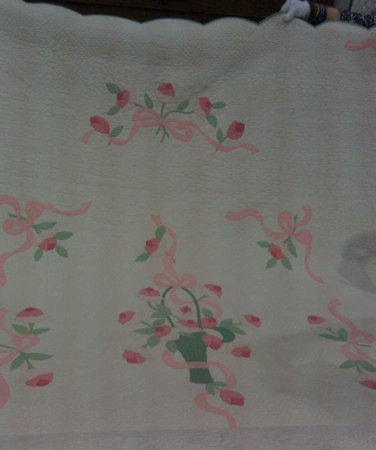 The lines are so fluid and graceful.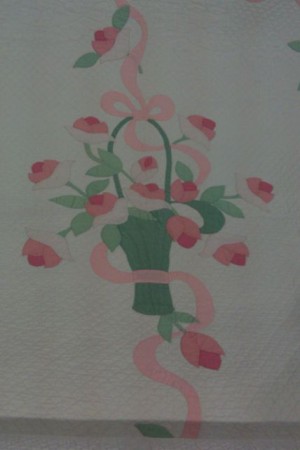 Here's a quilt top with a poppy pattern.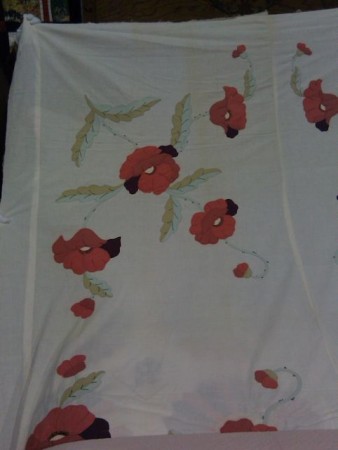 I love the combination of applique and embroidery.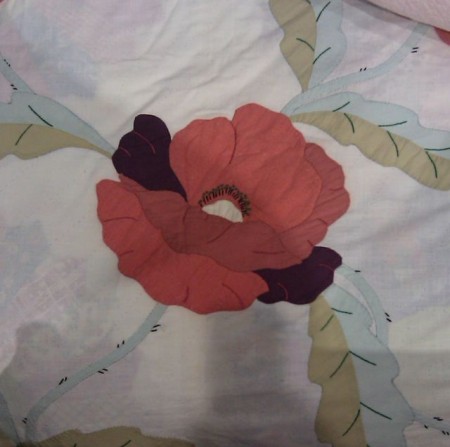 This interesting Dresden Plate has lime green centers and cross stitched flowers!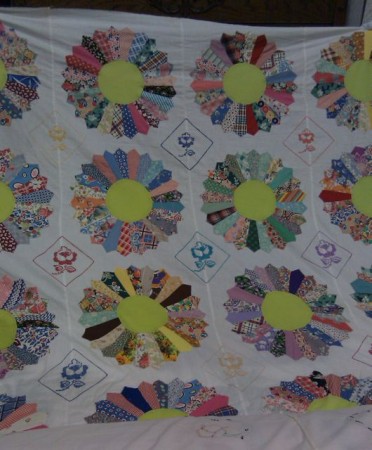 This is an interesting use of yo-yo's.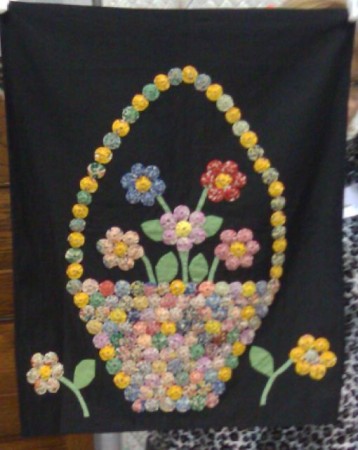 This red and green quilt is made with more modern dyes. Can you tell the difference between the earlier quilts and this one?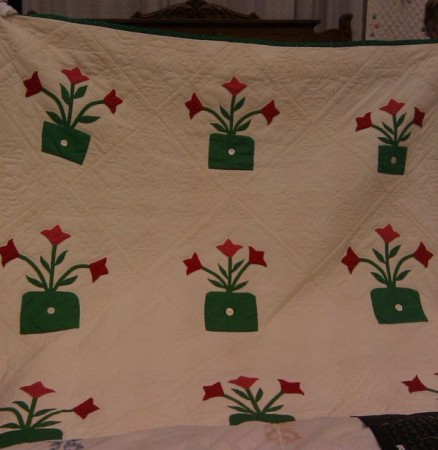 But for the fact it was made in the 1930′s, this quilt reminds me of 1960′s flower power!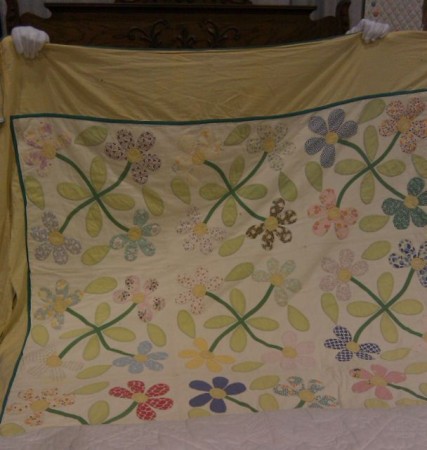 If I'd made this quilt in the 1960′s, it would have been hot pink and orange to match my bedroom!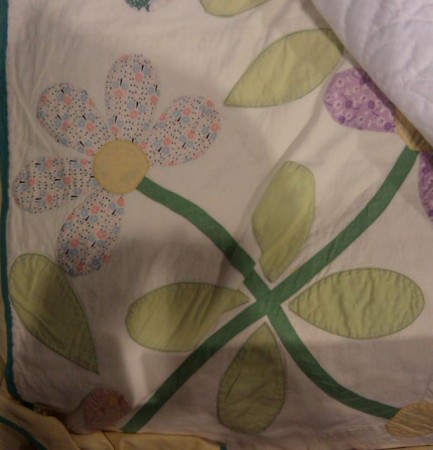 Here's a Hawaiian quilt. Don't the flowers look like they're smiling?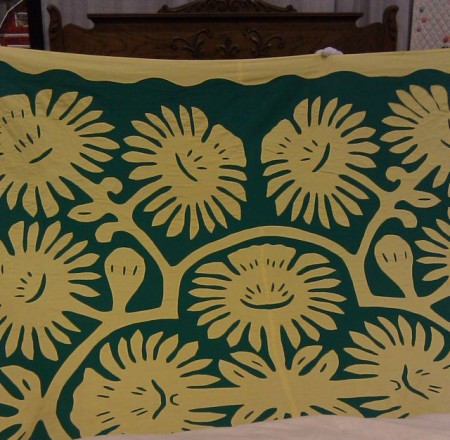 Here's a modern Baltimore Album quilt.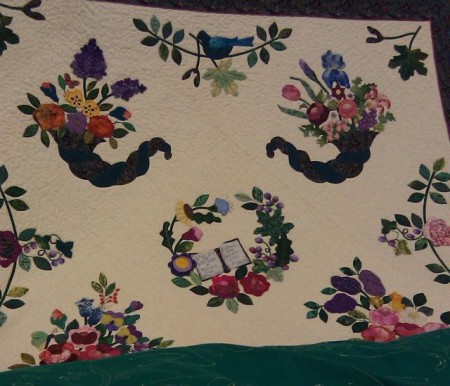 A modern pictorial quilt.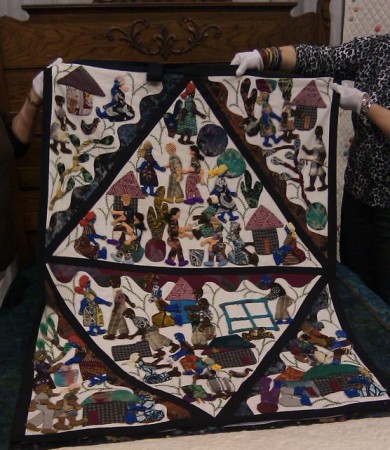 A contemporary batik quilt.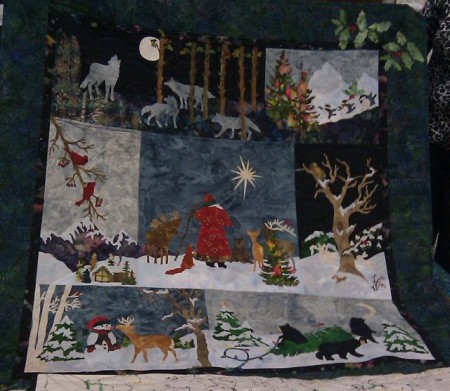 And another contemporary batik quilt.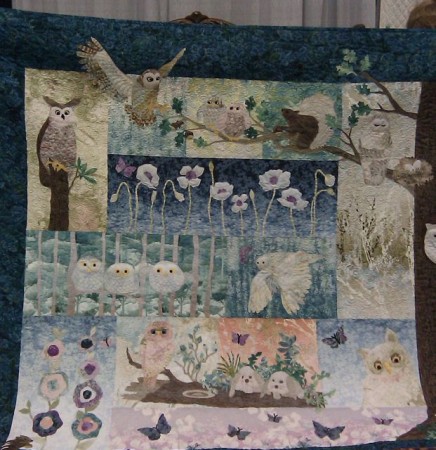 Thank you, Latimer, for sharing with us.