Yes, I actually did it. Bob and I took Lola, our 1972 Airstream, on her first camping trip. Well, her first camping trip with us and my first camping trip EVER!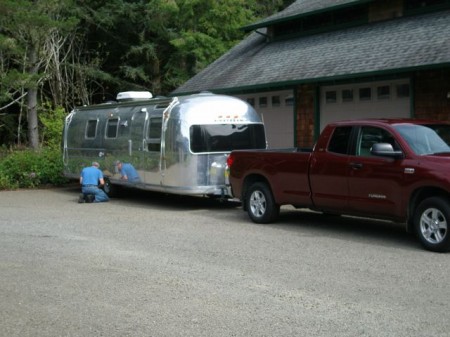 We went to Stub Stewart State Park in Oregon, only about two hours from home–perfect for a first outing. And, a beautiful campground, I might add.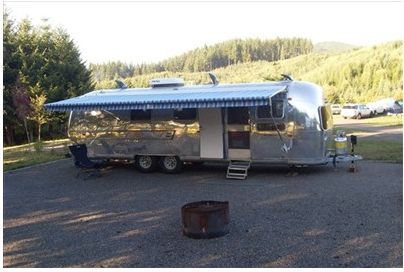 Son Doug and his family met us there. I've mentioned before that I have cute grandkids. Well, here's the proof! This is Carson.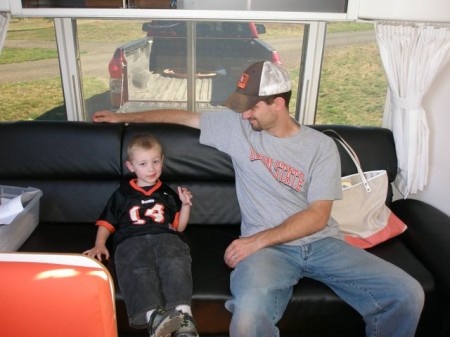 And Peyton.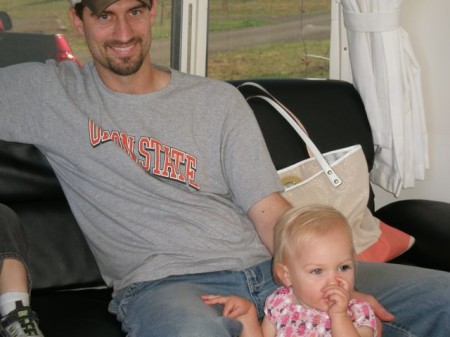 Carson thought the gravel parking spots were perfect.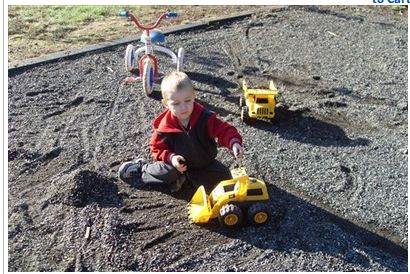 And the play area was really neat!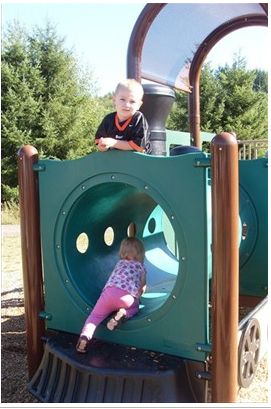 We had a beautiful day on Saturday.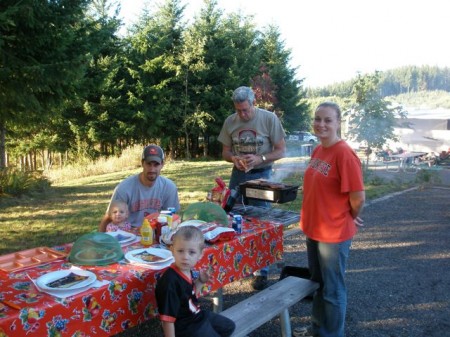 On Sunday it began to mist. But, we decided to do a hike through the woods anyway. I'm not sure this was the best trail to take!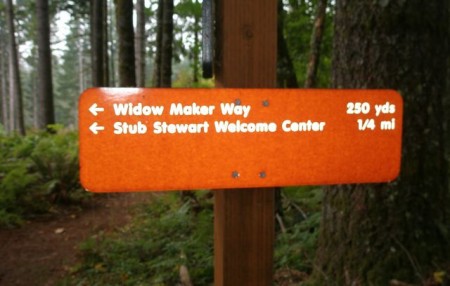 I love the forests here in the Northwest. They're so dense and lush.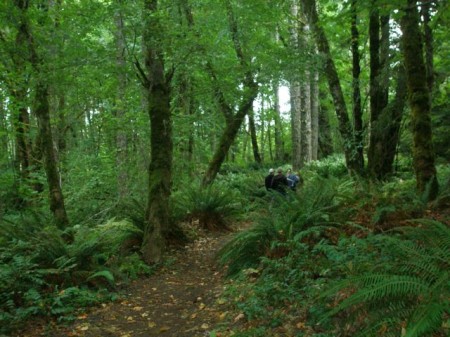 And I love the odd shaped trees.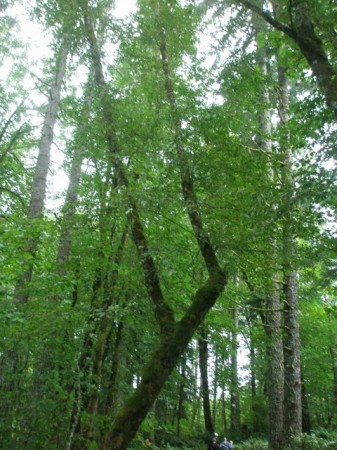 Or this one, that has dozens of "arms."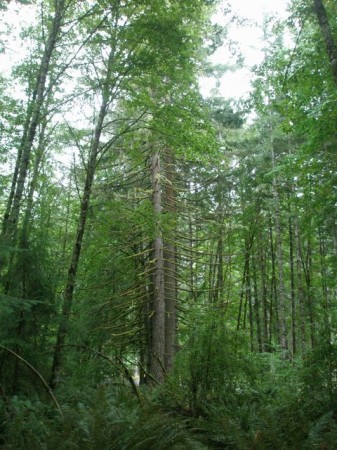 Multiple trunks are always interesting.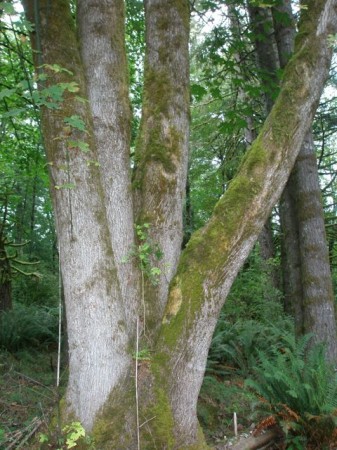 Crooked AND moss covered! What could be better?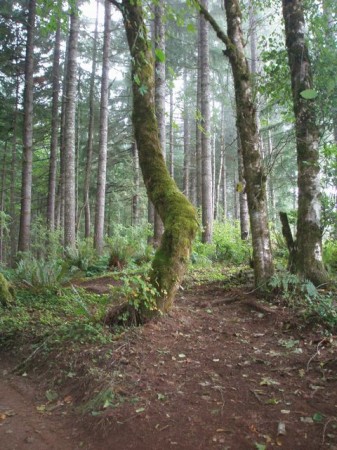 There were lots and lots…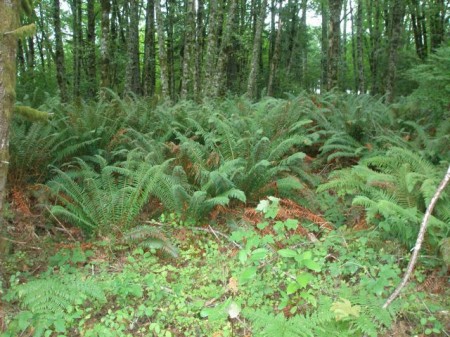 …and lots more ferns.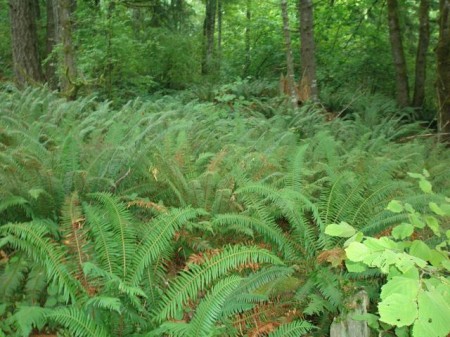 And giant clover.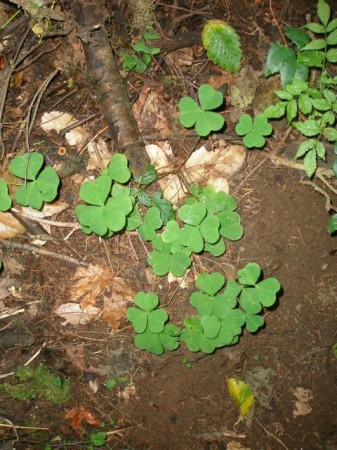 I mean GIANT!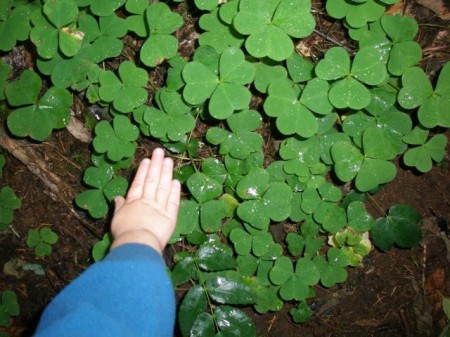 I find old snags cool, too.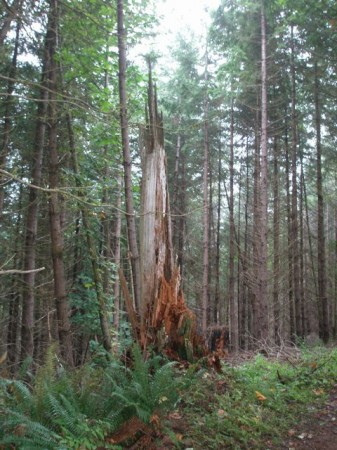 As well as old stumps.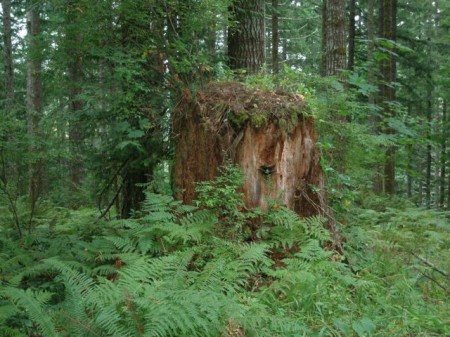 Even rotting stumps! Notice how dark it was in the woods. My camera flash went off!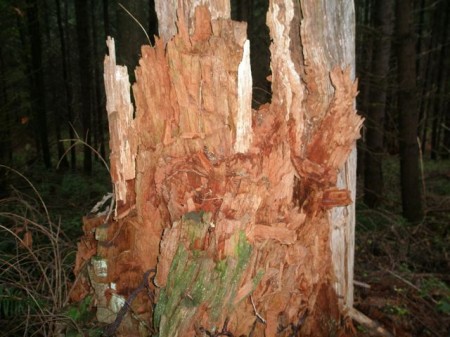 "Grandma, look at me on this big stump!"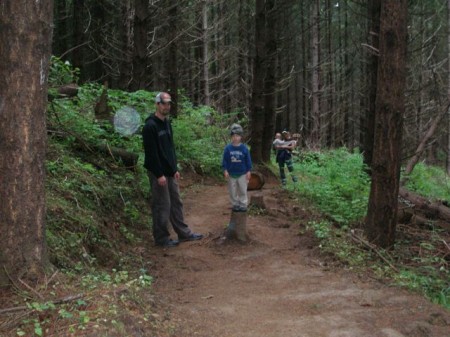 Have you ever heard of "disk golf?" It was a first for me.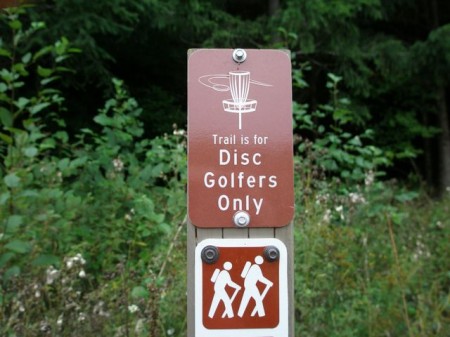 There's a course and these baskets for catching Frisbees. Who would want to throw a Frisbee in the woods? Wouldn't all those trees get in the way?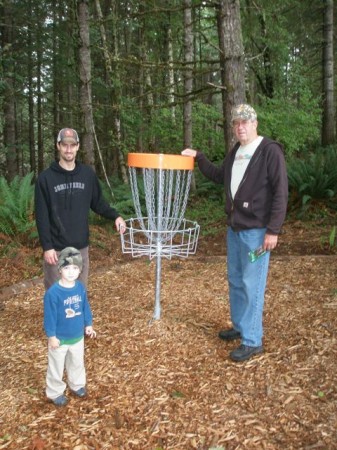 From the highest part of our hike, we could see the campground. See Lola there in the mist? Doesn't she look beautiful?