Had a great time last weekend at Quilt Expo in Portland. This is what greeted us! Wouldn't it be fun to have one of these? Maybe I could cover one of Bob's tractors!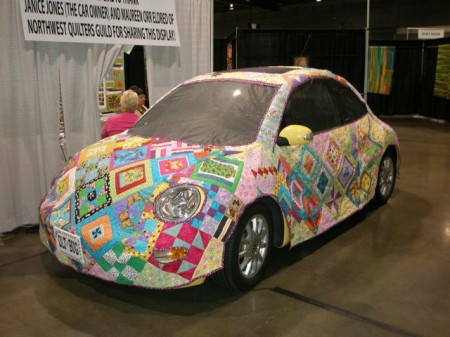 There were so many beautiful landscape quilts. The thread work on this one was amazing.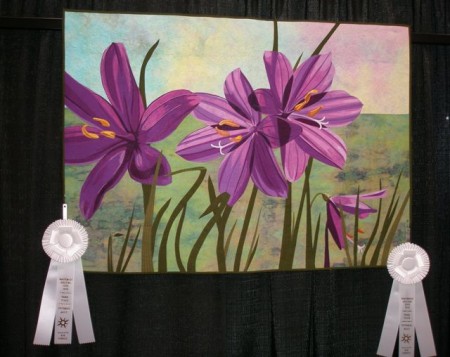 Check out the quilting on this–its different in each of the strata and really adds a lot to the overall effect of the piece.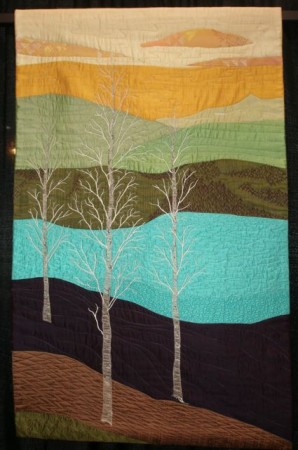 I am so in love with this wall hanging. I have used pinecones as a decorative accent in my house, and would love to have this piece.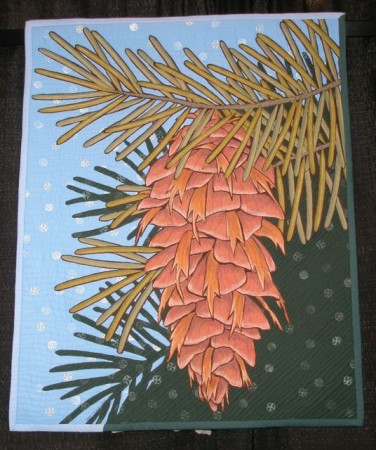 I could rotate it with the one for fall! Exquisite!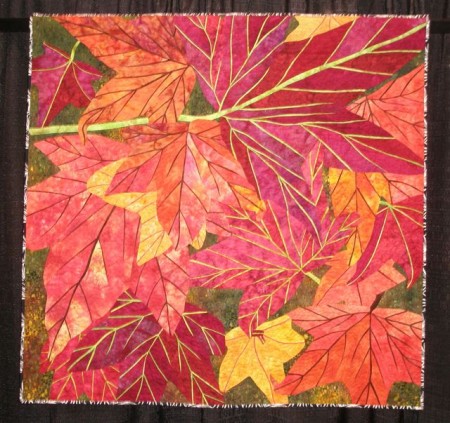 And how about this one? It just makes me think I'm in the mountains in Colorado.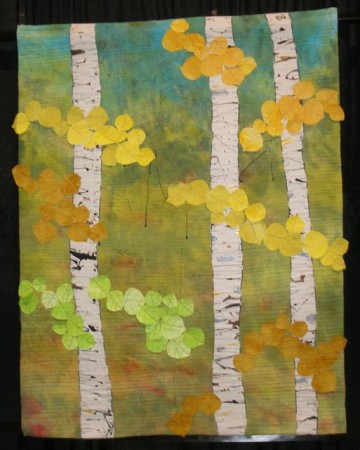 Another gorgeous piece set off with amazing quilting.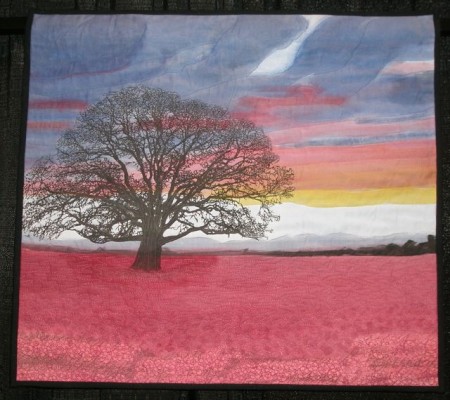 I loved this beach scene and the creative holder.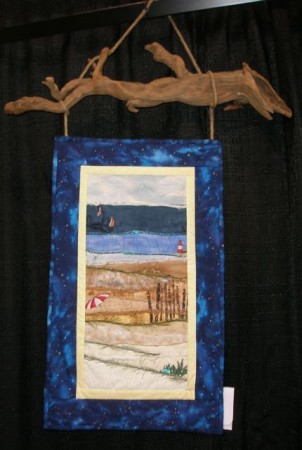 Another great beach wall hanging.

I'm amazed at the perspective in this quilt.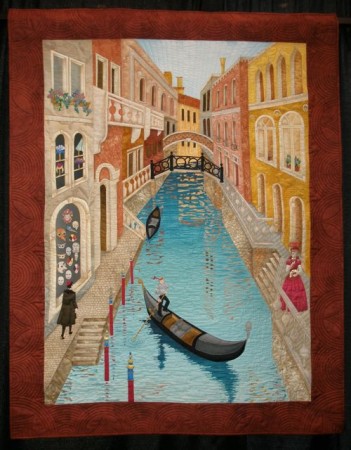 How do people create these amazing pieces?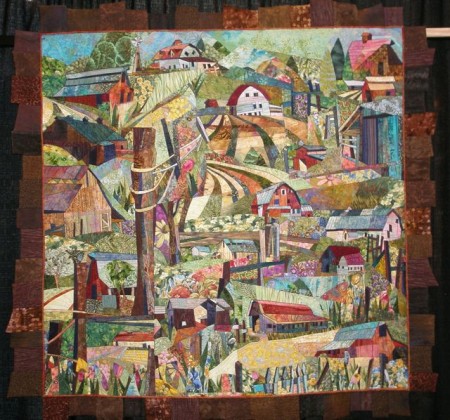 This must be Italy.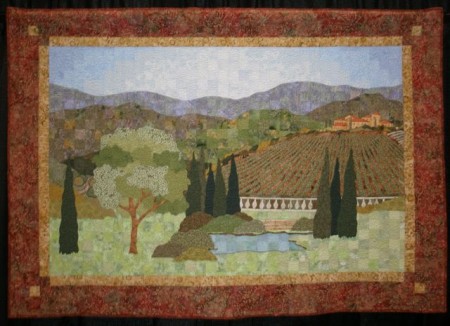 You can really feel the movement here.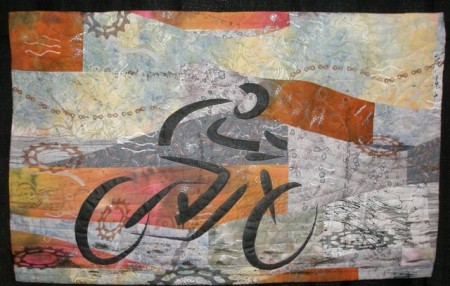 Incredible!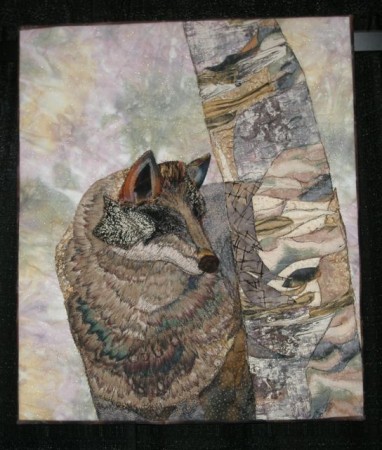 Superb!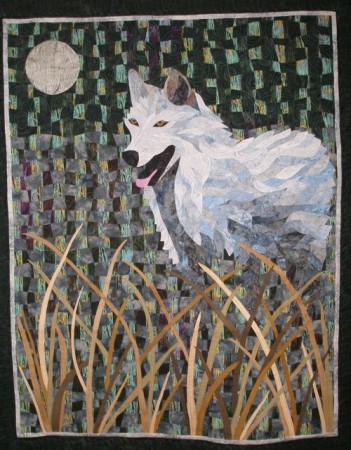 Unbelievable!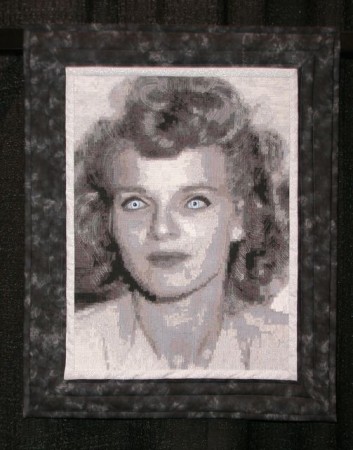 I'm running out of adjectives!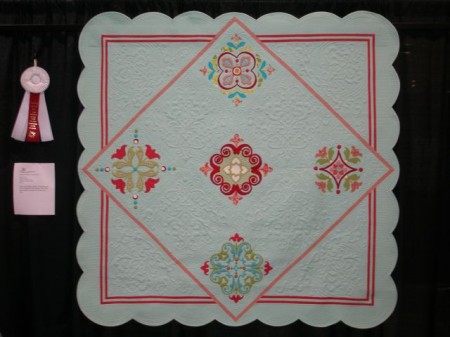 I think you can see the stunning quilting on these quilts.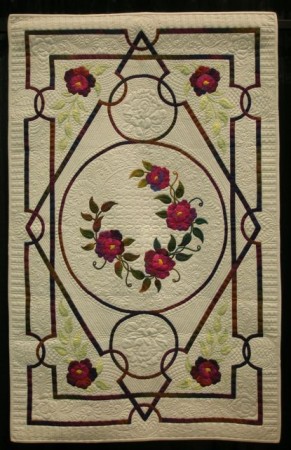 And how impressive are these points!?!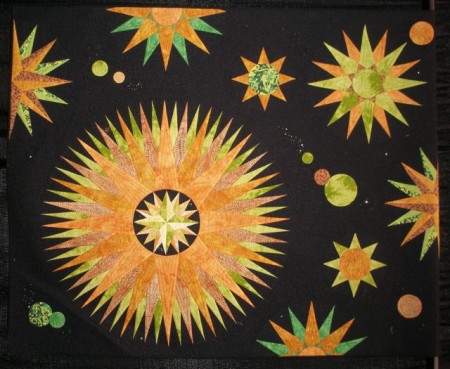 I recognize this as a Marie Webster pattern from the early , early twentieth century called Windblown Tulips. Great choice of fabrics here.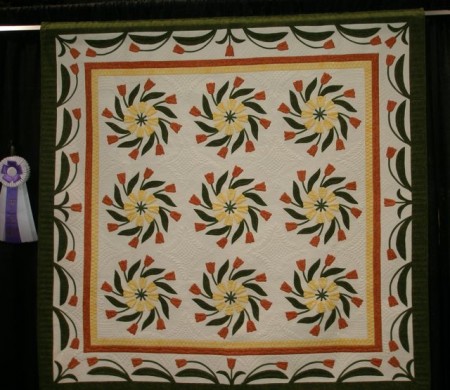 Nosegay is one of my favorite quilts.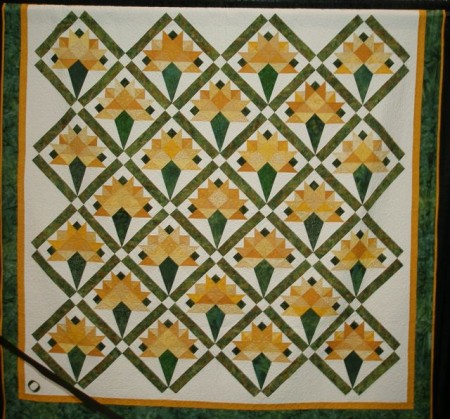 This is a pretty picture, but it was more amazing in person.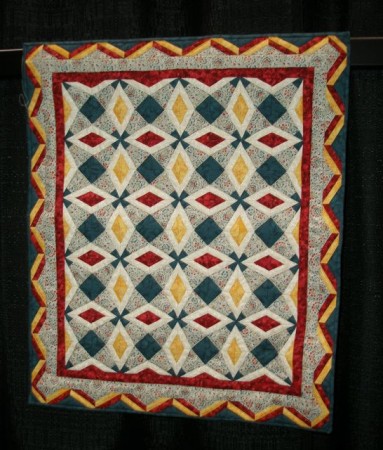 The gradation in color and the "loose" blocks really made this quilt interesting.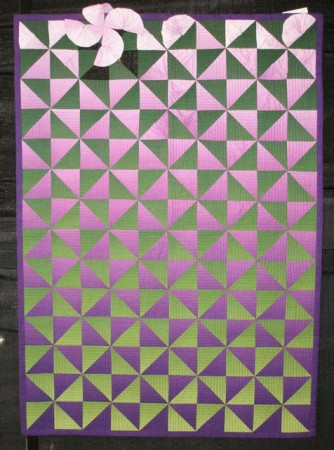 I loved how the prairie points made the perfect edge on this quilt.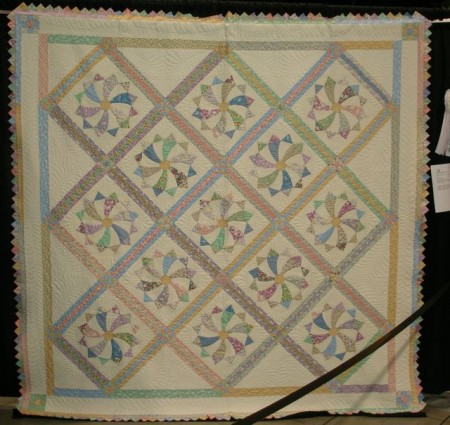 And isn't this charming?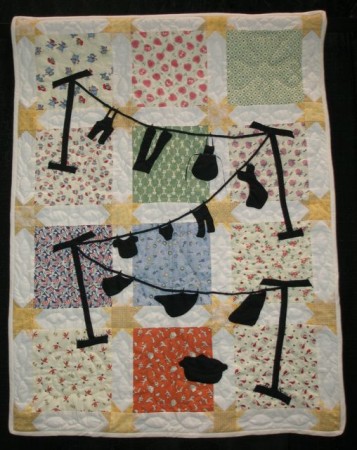 Do you see the stars or just the patchwork blocks in this one?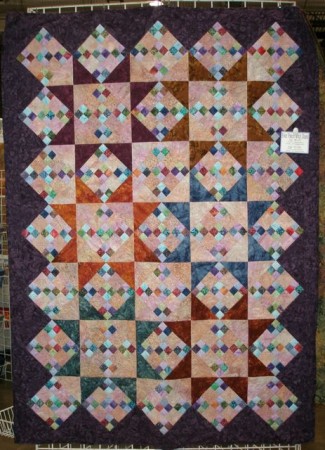 Wow! I want to make one of these!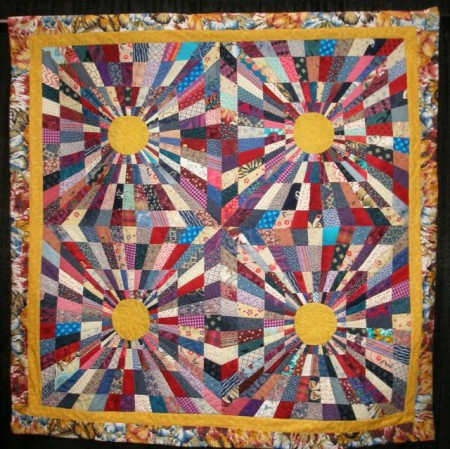 Amazing barns.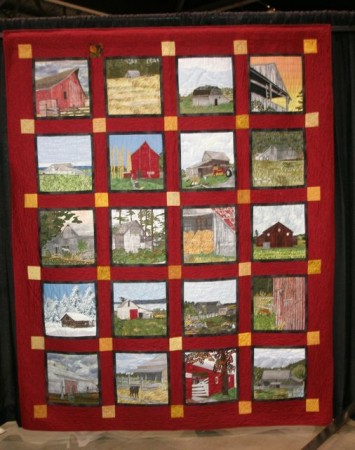 This flag quilt had stars in the feathered quilting.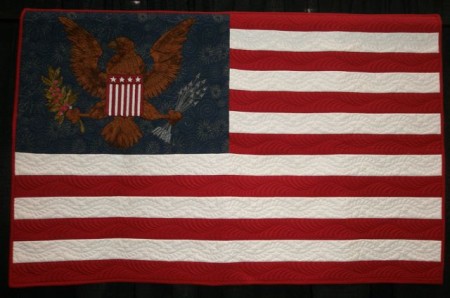 I have more to come….