Our theme last week at Redwork Club was monograms.
Here's a beautiful "M" to start us out.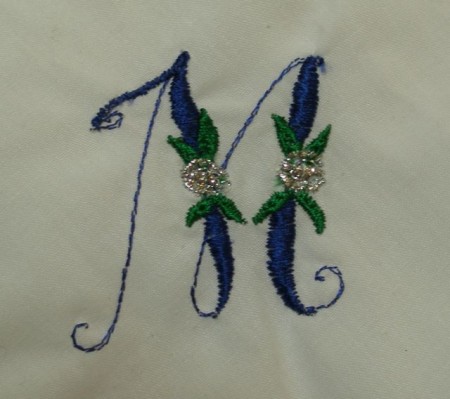 Happy E brought these two "P" linens. When we asked her why the "P" she said….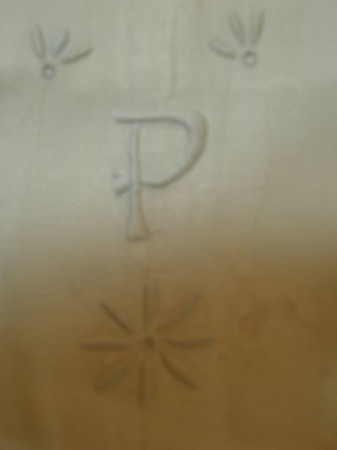 "Oh, these were Mrs. Fishers!" Well, that cleared that up.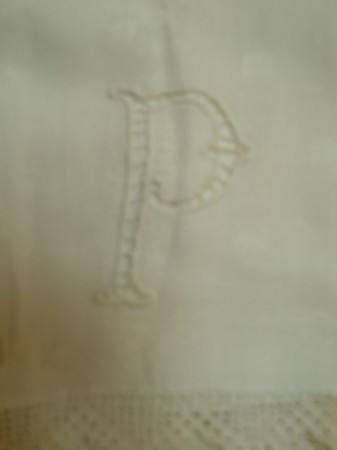 I believe this is teeny, tiny cross stitch.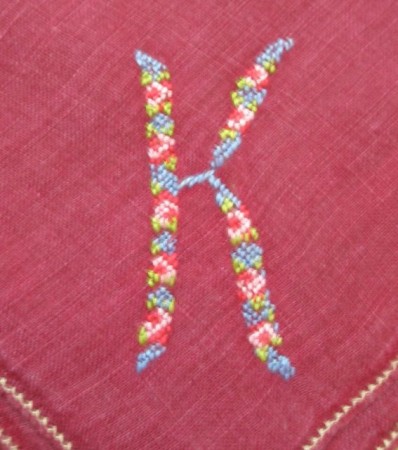 Another "M"…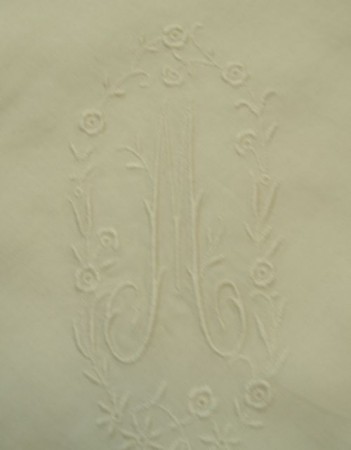 …and a pretty pink "H"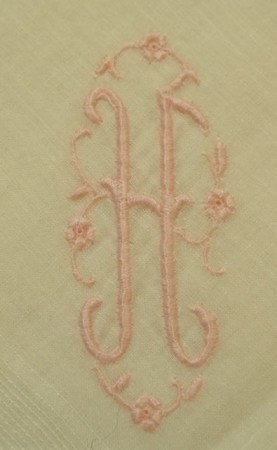 The white-on-white is very pretty and subtle.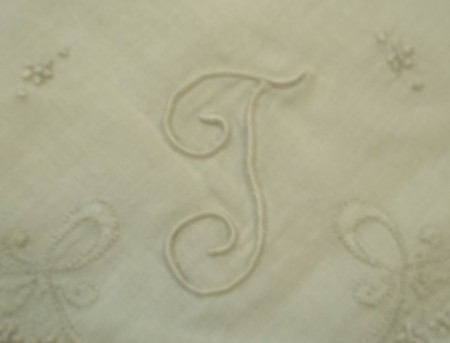 I'm sure women weren't supposed to draw attention to themselves!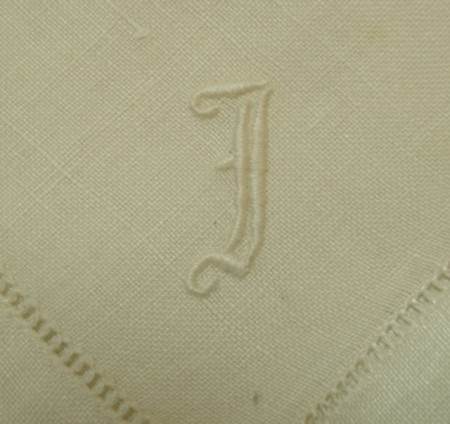 One of our members had made this for her aunt.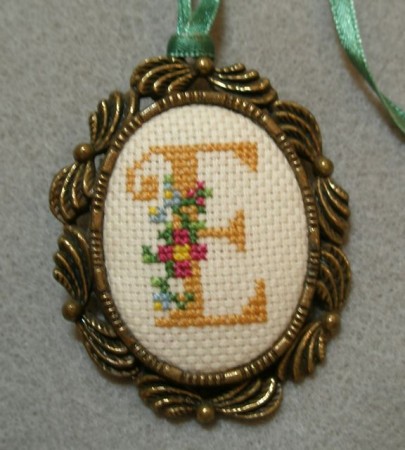 And now for the "More."
Cortne' had recently been given this 1930′s postage stamp quilt.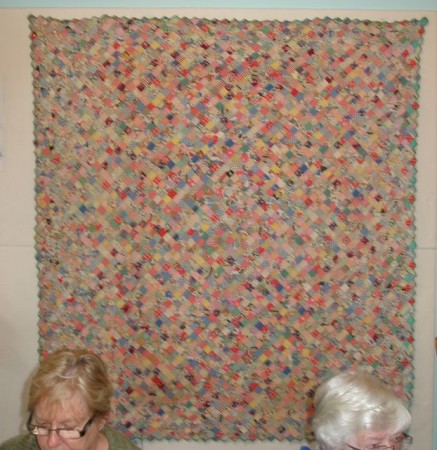 It was a feast of fabrics!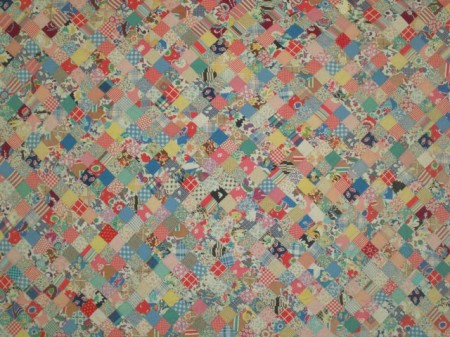 Loretta finished her Flower Basket quilt top.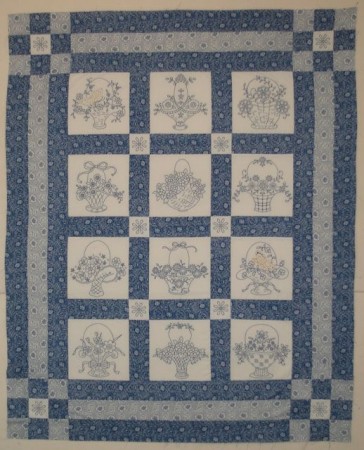 She decided to do her butterflies in gold floss.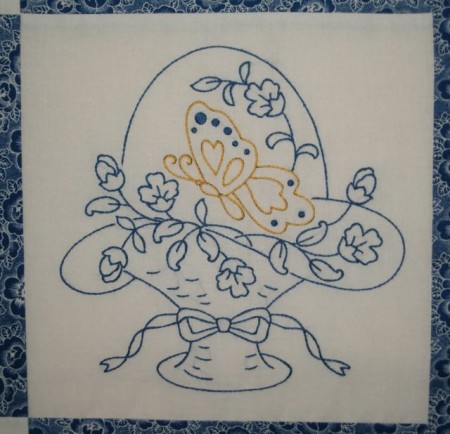 I think it turned out great!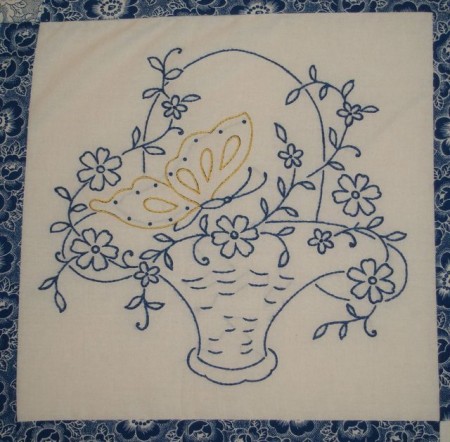 And I just had to share with you the labels that Linda puts on her quilts.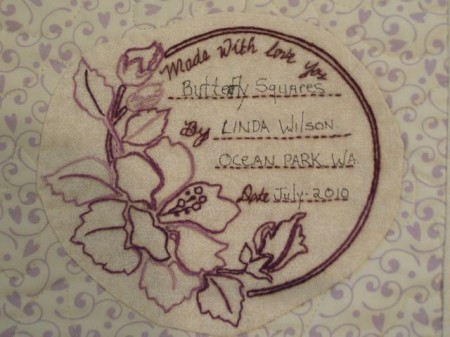 These are hand embroidered.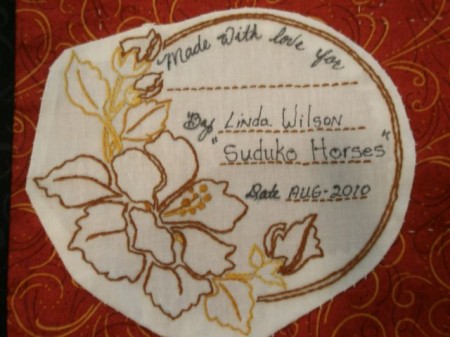 She does an amazing job!