Bob and I just enjoyed a great week in and around Kalispell, Montana. I always know we're getting close to "home" when we start seeing signs for the Clarkfork! CLARKFORK!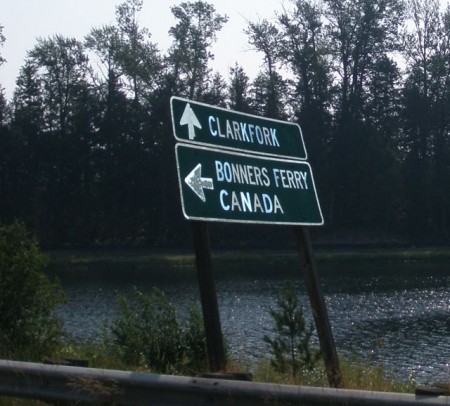 For a change of scenery, we went through Libby. There are several of these eagles around the town. They're quite impressive.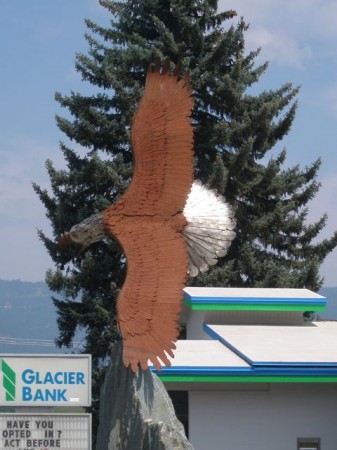 And the river is very rocky!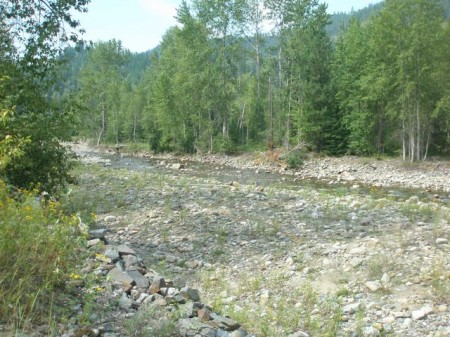 Bob had good luck fishing, though!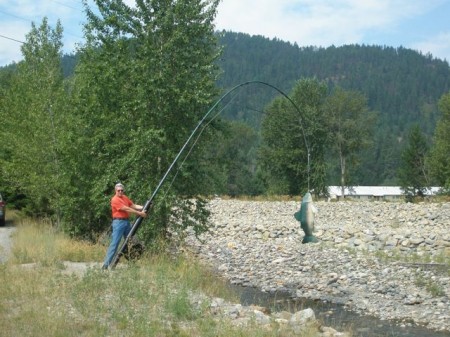 We decided to take an even more scenic route and go past Libby Dam.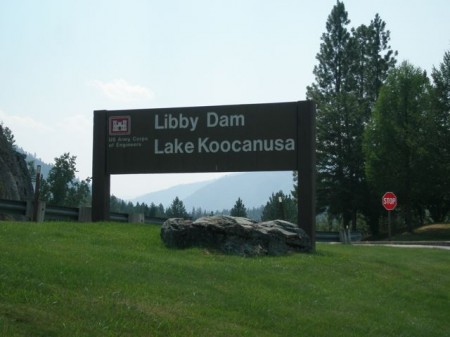 It's on the Kootenai River.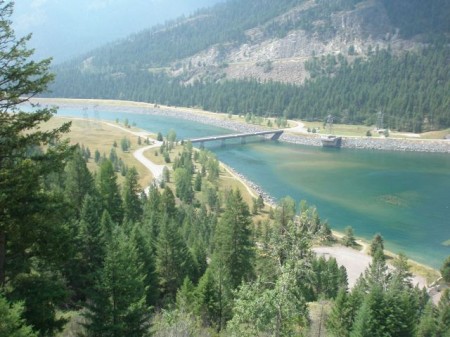 It was built in 1975 and Bob remembers traveling through the area before the dam was built.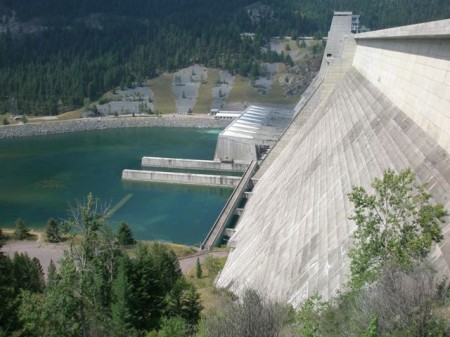 The reservoir behind the dam backs up for 90 miles–clear into Canada! The lake is called Lake Koocanusa–Koo for Kootenai, Can for Canada and Usa for USA!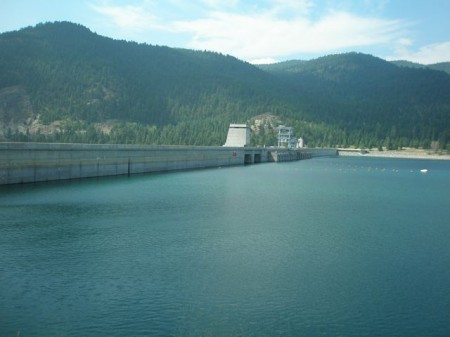 It was really windy.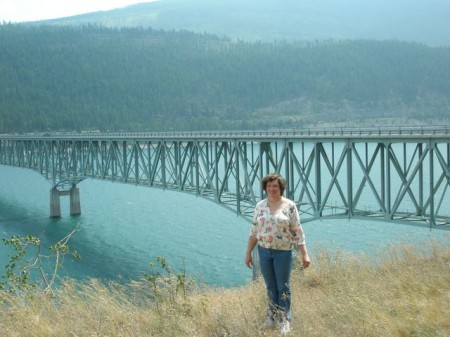 If you don't believe me, ask this tree.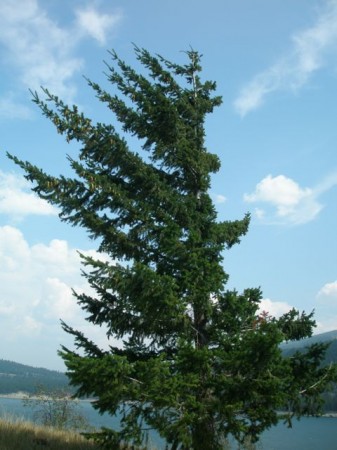 Good to know!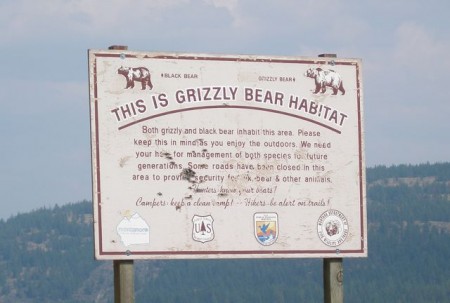 They aren't kidding.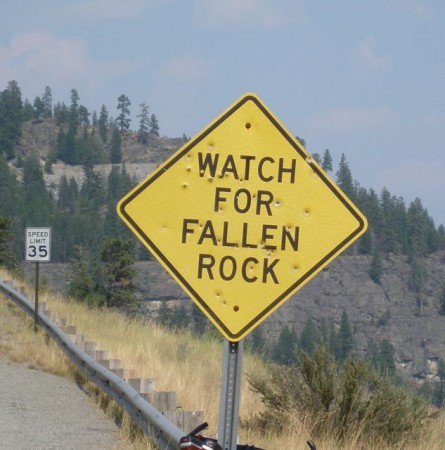 Rock is everywhere!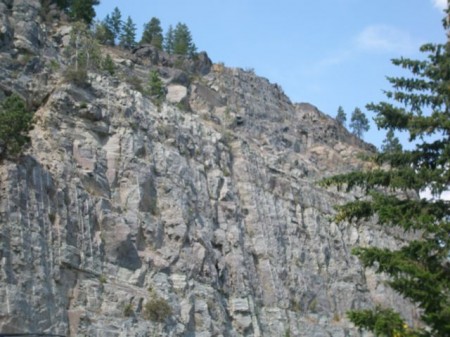 I wondered what these big plants were.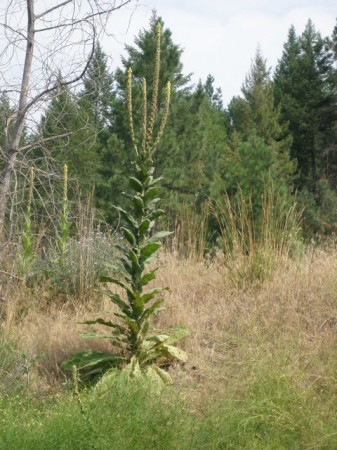 Turns out they're called mullen. They were very plentiful!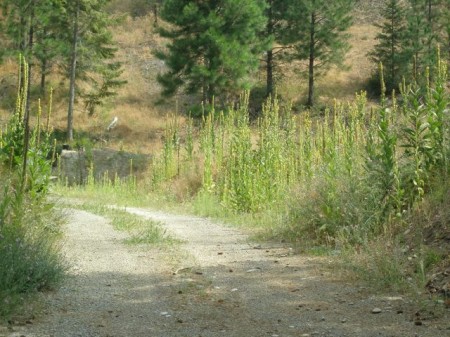 I couldn't resist snapping this photo.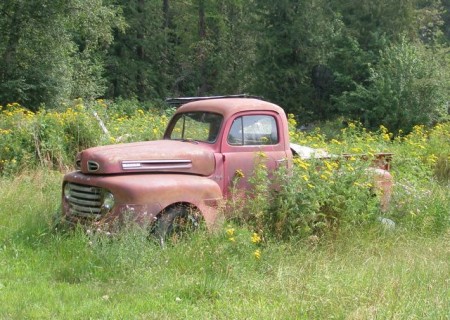 As we got closer to Kalispell, someone had planted orange flowers–just for me, I'm sure.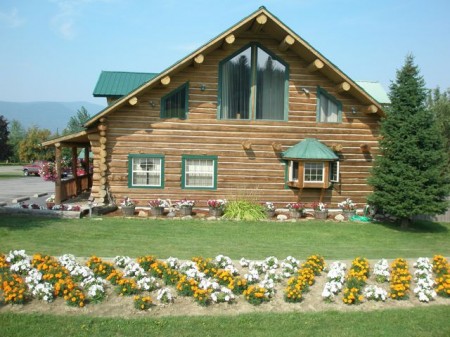 I love these old granaries.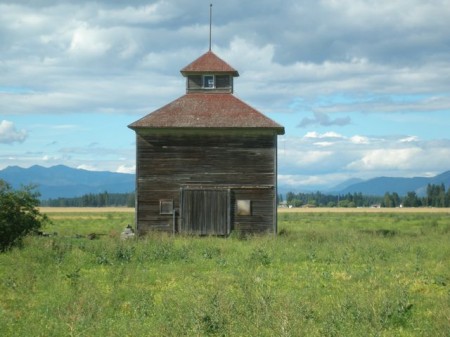 Maybe they're common in farming areas, but they are unusual for me.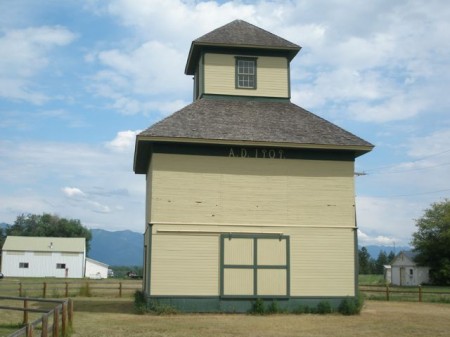 Gotta snap a barn or two!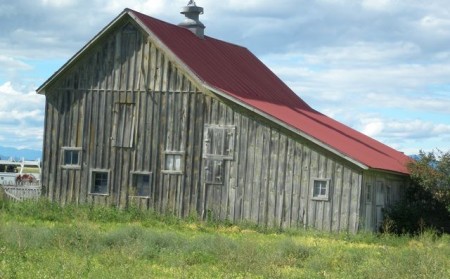 Along the rivers we saw lots of osprey nests.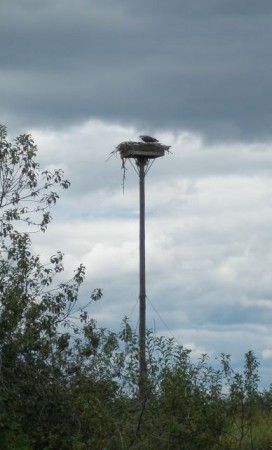 We visited Flathead Lake.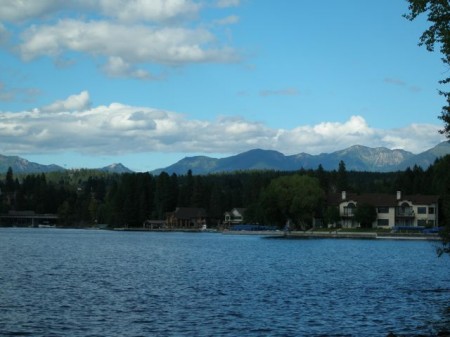 This is called a Bruck–a bus/truck combination. It took passengers and freight from Kalispell to Whitefish to catch the train.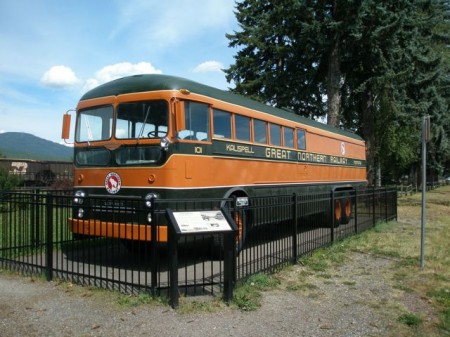 We met some people who live on Whitefish Lake–this is their incredible view.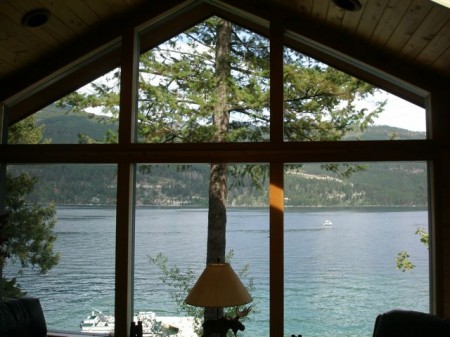 They took us on a two hour boat ride around the lake. Amazing vistas and amazing homes.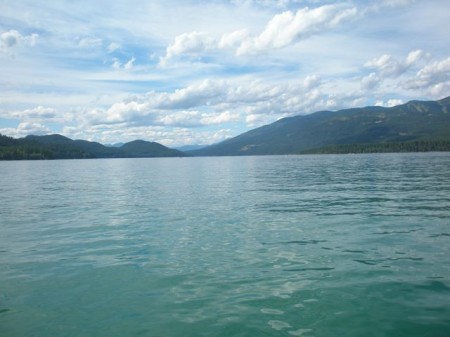 Of course you can't be this close without a visit to Glacier National Park. This year is the 100th anniversary of the park.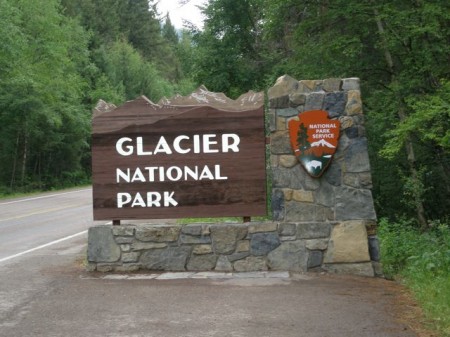 Cool, huh?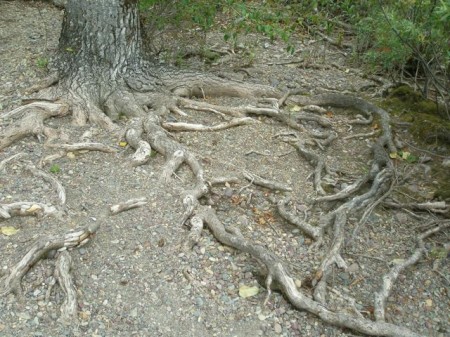 We drove the Going to the Sun Road.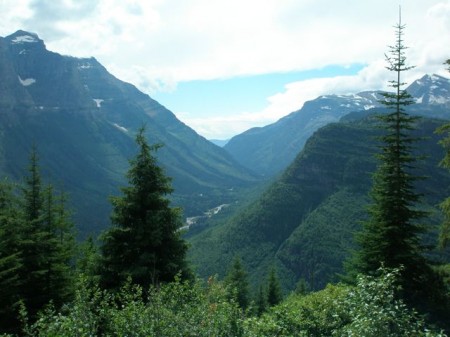 Photo op!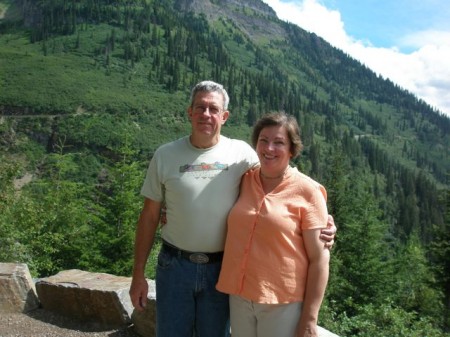 There were about 6 mountain goats sunning themselves here, but no place to pull over to get a good photo, so took this out the window of the car.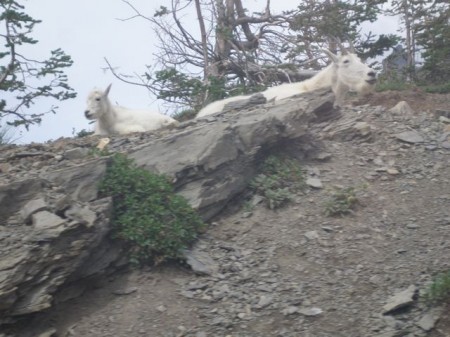 Glacier is an amazing place. If you don't believe in global warming, how's this for a statistic. 100 years ago there were 200 glaciers in Glacier Park. Today there are only 50.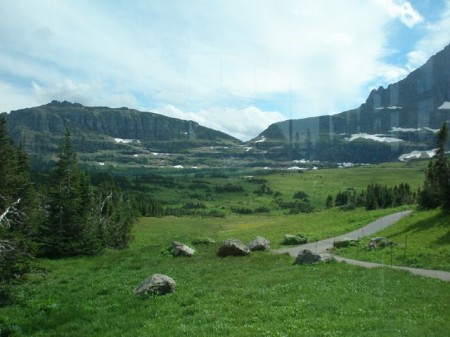 A sign to add to my neon sign file.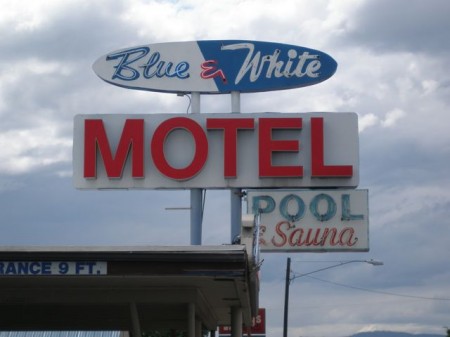 And it's good to know that Montana is open!