I had a super fun day on Wednesday. Nan stopped by the studio, we visited, we "did" lunch and then we went to the Klipsan Antique Mall!
Look what I found!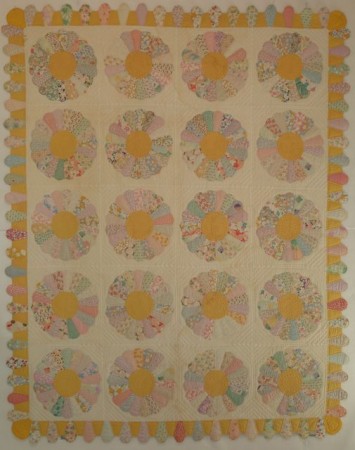 I had forgotten my glasses, and at first I thought this was machine quilted.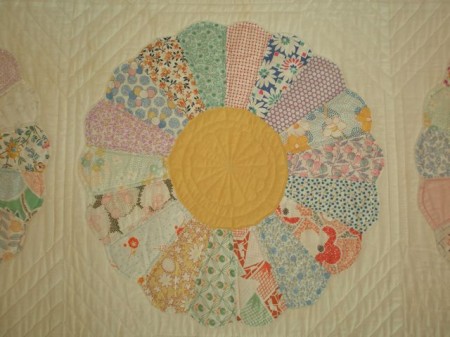 But no! Just incredibly tiny hand quilting.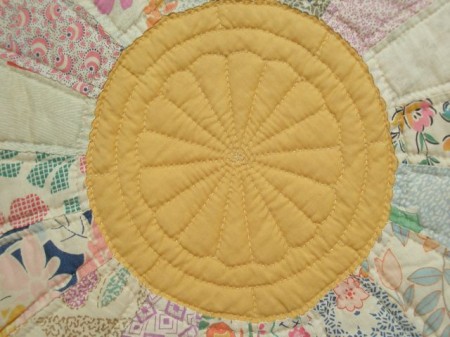 It was too great a treasure to pass up.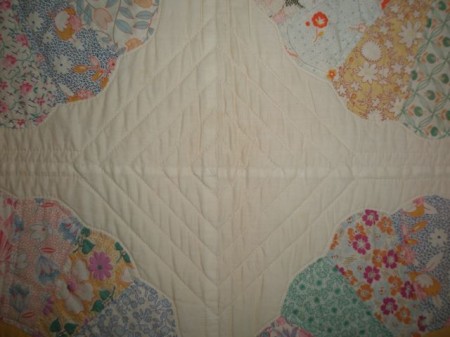 And the ice cream cone variation on the border just makes it that much more special.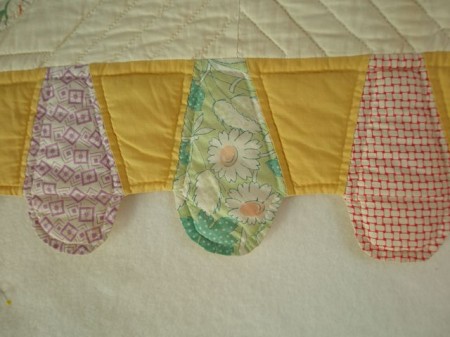 Added July 25…….
Thanks to my friend, Melinda. She recognized this as a Ruby McKim pattern, right down to the border! Thanks, Melinda.