A belated Quilt Market post. Why? Because I spent the week after Market in Iowa! Yes, IOWA! And I loved it. But more about that in an upcoming post–or two.
The day before Market starts is a crazy day of classes and presentation called Schoolhouse. I presented two Schoolhouses, one for Fabric Shop Network on a program I've written called Stash Pot Pie. The other was for Timeless Treasures, who manufactures my fabric designs. My friend, Karen Montgomery, also designs for Timeless. Her presentation was right before mine. We both showed up in the hallway a little early, only to discover we had dressed alike!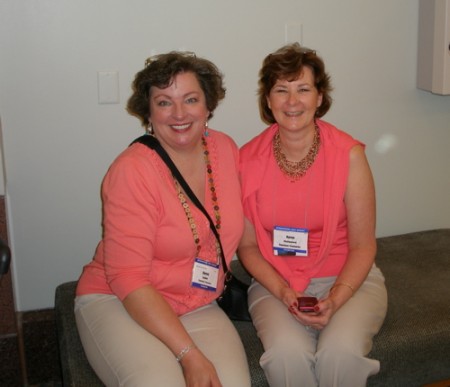 My new Dear Dorothy fabrics and quilt looked great in the Timeless Treasures booth. It's so fun to see my name up there–almost as much fun as seeing it on the selvage! The quilt is a free to download pattern on my website, and, of course, kits are available! The dresses are from patterns by Izzy and Ivy.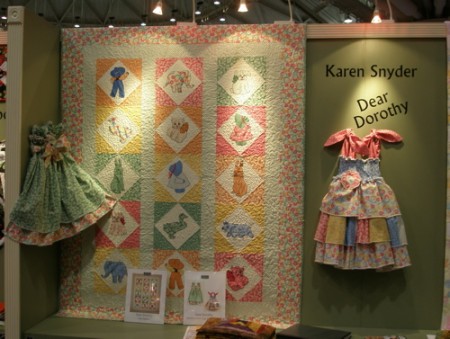 I also discovered some of my toile fabrics used by the talented designers from Beach Garden Quilts.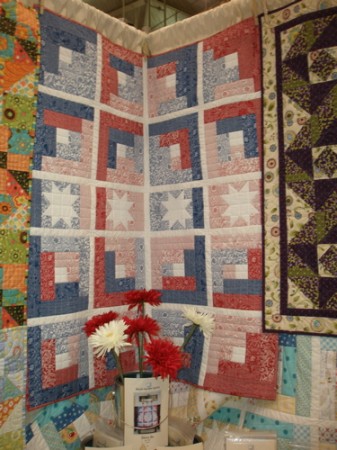 There was a new exhibitor there, Chitter Chatter Designs. Mom's the designer, but her daughter and her mother were both there helping her.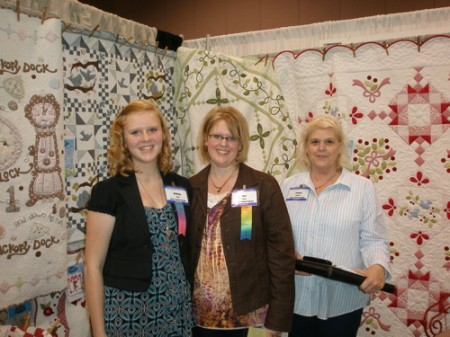 This was my favorite new booth, Hemma Designs.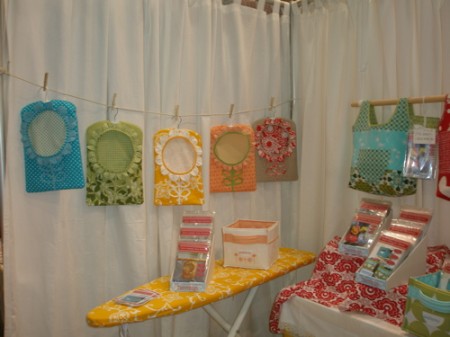 I don't know what I liked best–the fact the "Hemma" is Swedish for "At Home" or their fresh, new designs.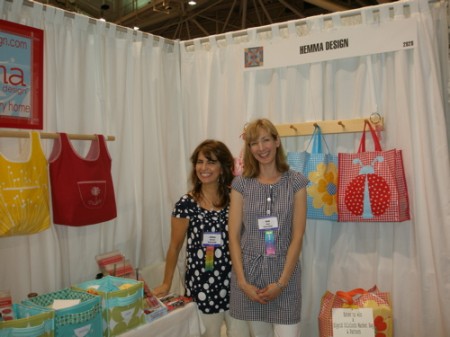 Make new friends, but keep the old…….
Here I am with Jill Mead, editor of Quilts and More, Elizabeth Stumbo graphic designer for Quilt Sampler, Linzee MacRae, Pam Viera and Monica. Hmm, I wonder what's afoot?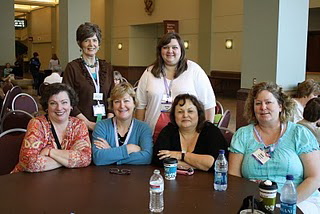 You probably already know that my sista friend, Monica, had her first fabric line debut at this market–Holiday Happy.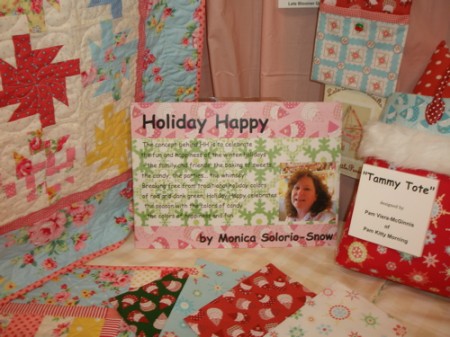 Her Gnome-A-Claus is so adorable!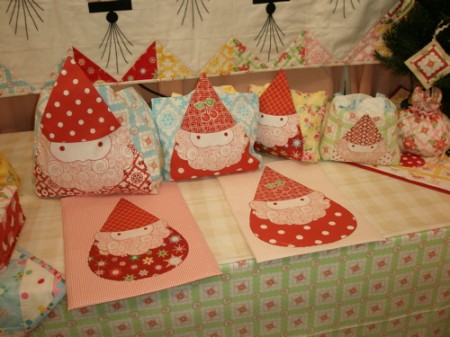 I know someone who'd love a green sewing table!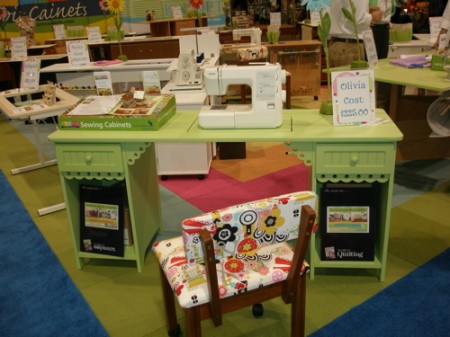 And in the quilt exhibit area, was this quilt, entitled Remembering Sweden by Helena Sheffer. If you've ever been to Stockholm's Old Town, you'd recognize it immediately.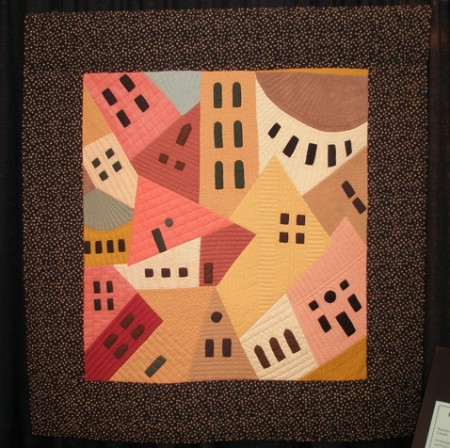 And, oh, I even had dinner in Hell's Kitchen!