We stayed at the Belagio while in Las Vegas. The hotel is beautiful, starting with the glass installation in the lobby ceiling. It's by Washington glass artist Dale Chihuly.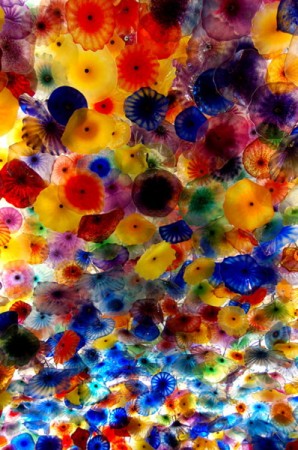 But the truly amazing thing is the garden at the end of the lobby. I love the wild foxgloves that bloom near our woods, but these were pretty impressive.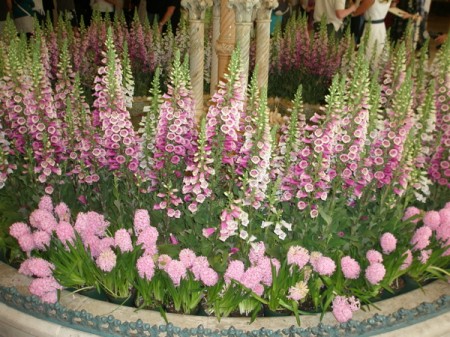 Poppies!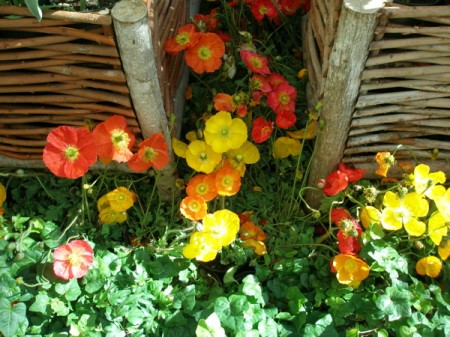 And orange tulips!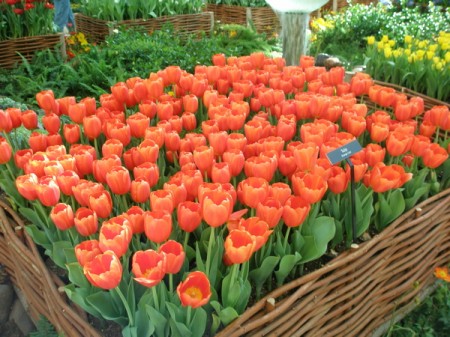 I love this glass water feature.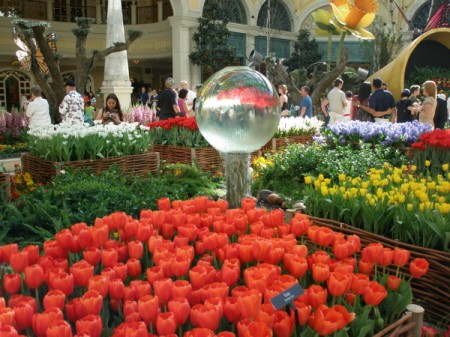 There was a lot of whimsy in the garden, like these giant ants and mushrooms.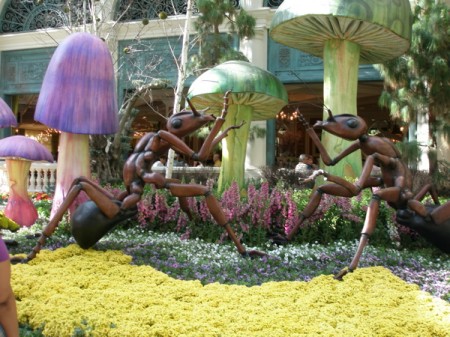 And I loved this pot spilling flowers out–and the giant trowel.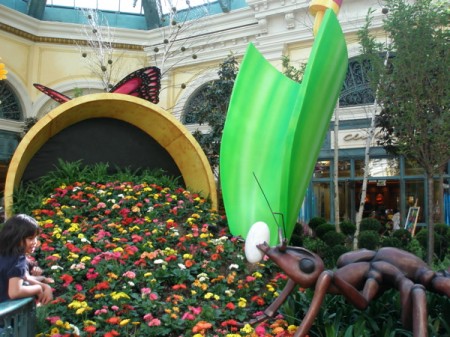 Here's another view of the trowel.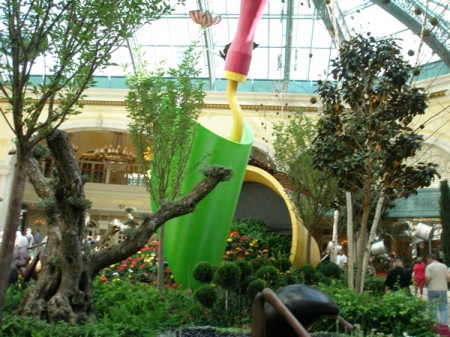 In front of the Chihuly Studio, there was glass mixed in with the plants. How perfect.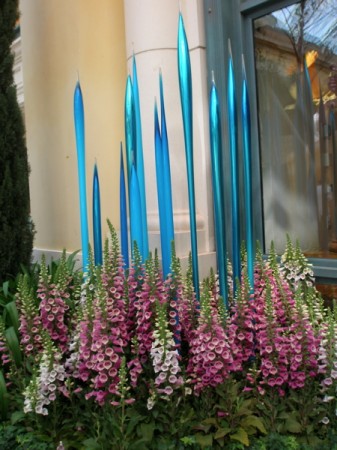 I think this was my favorite water feature. Next time it rains, I'll picture giant watering cans pouring the water down on me.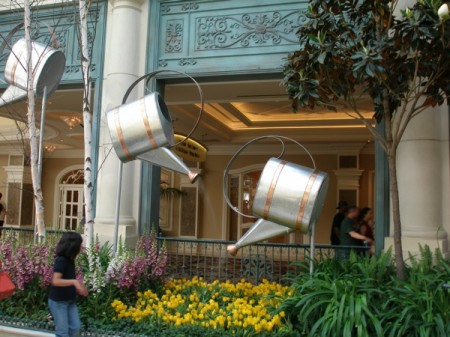 At Sally's suggestion we also wandered through the Wynn and Encore. It was decorated just for me–with butterflies!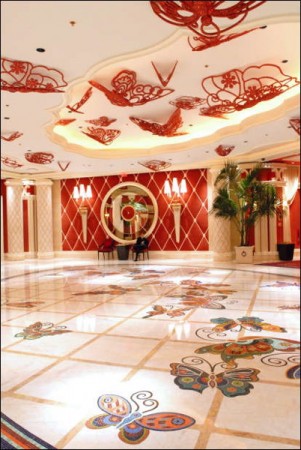 I loved the marble floors.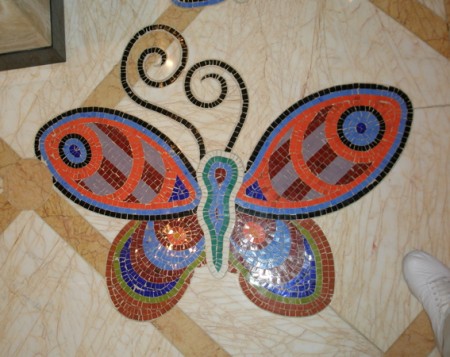 And it was okay that they threw in some dragonflies.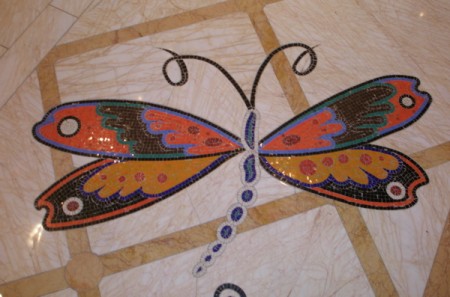 Not only were there butterflies in the marble floors, but the carpets, too.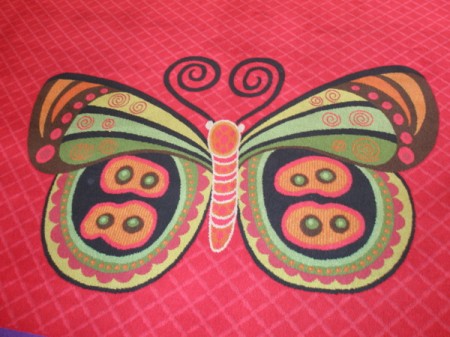 Isn't the mosaic work incredible?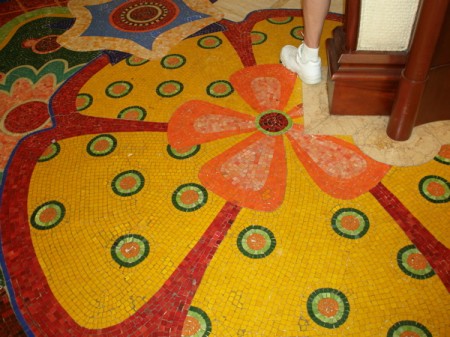 I loved the whimsy of these lights.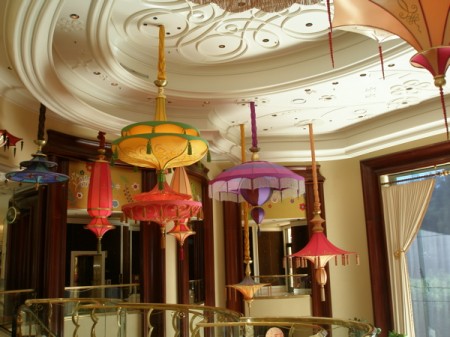 This atrium was fantastic with the umbrellas. They just need the giant watering cans from the Bellagio!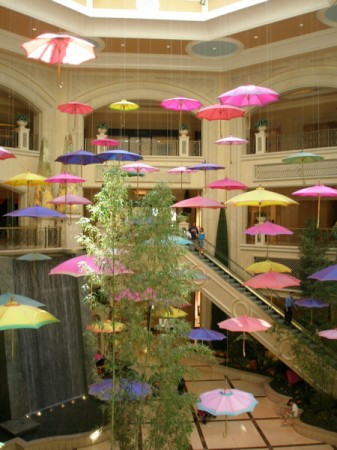 Sally and Melissa.