Okay, the long awaited Part Deux! Melissa's and my big adventure.
Like all concerts now days, there were fabulous big screens, and we were practically underneath them! The amazing thing about these screens in how much they moved–up and down, together, apart, flat, in a circle. They were amazing! This was the start of the show–screens down, deafening cheers from the crowd.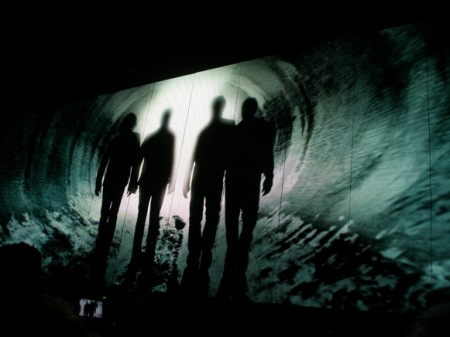 And then it starts to rise…..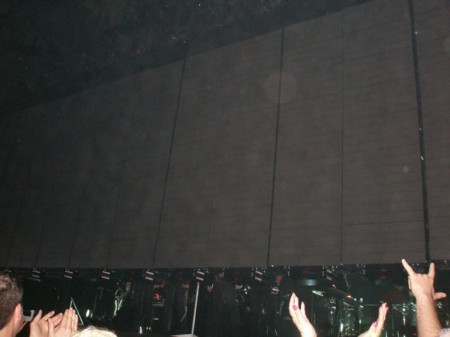 ….and there they were, right in front of us! I didn't think the noise from the crowd could get louder, but it doubled!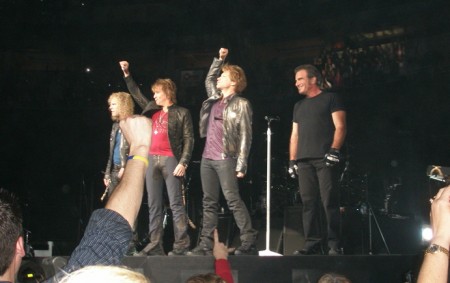 In the last post, I mentioned our FOURTH ROW SEATS! Well, this was the Circle Tour, and out from the stage came this semi-circle about four feet wide. The area between the semi-circle and the stage is called the pit. There were six rows in the pit. That's where we were, in row four!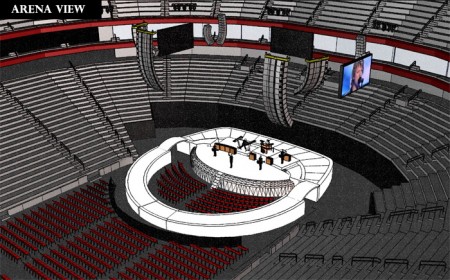 And so it began!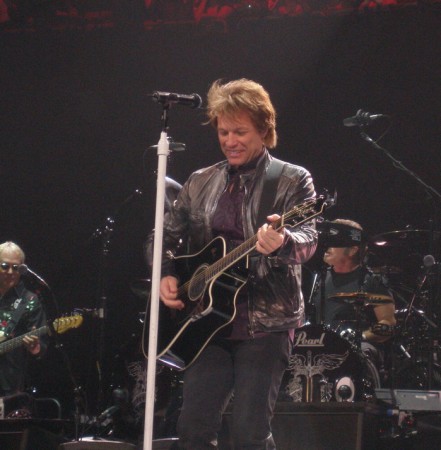 Jon was looking great.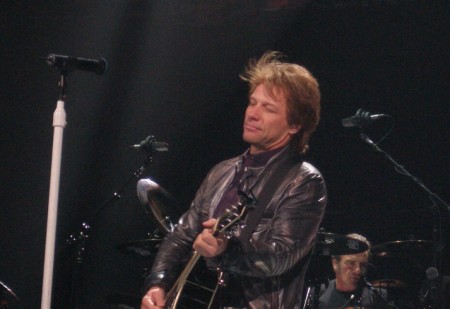 And we were sooooo close!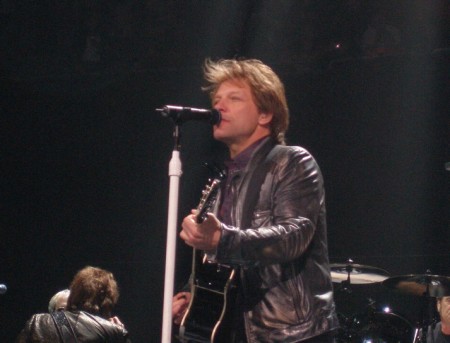 Some people in the back could probably just see him on the screen, like this….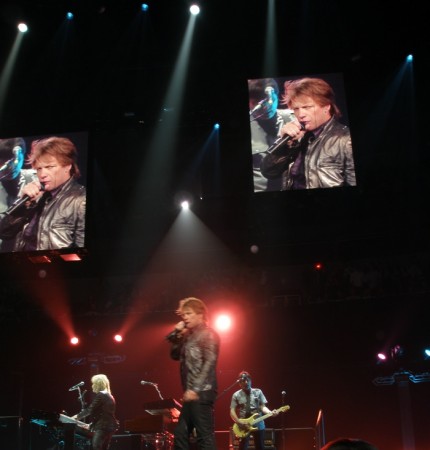 ….or this.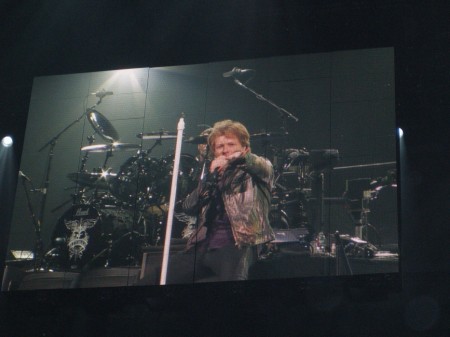 But he was right in front of us!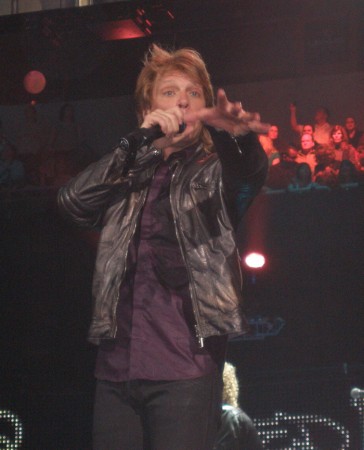 Looking oh, sooo, good!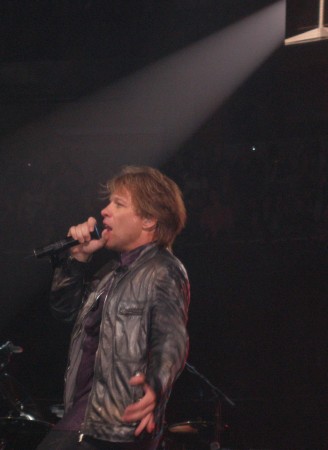 And working up a sweat.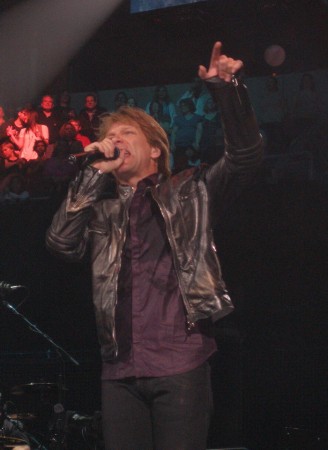 Did I mention how loud the crowd was. Luckily, the music was louder, and we were all on our feet.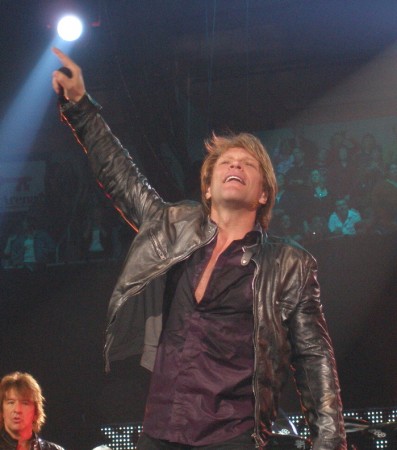 Ah, the jacket had to come off.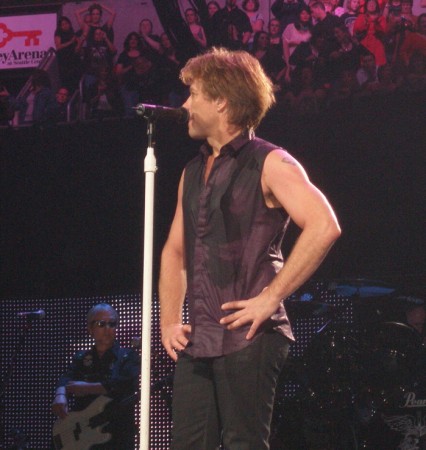 More crowd pleasing songs.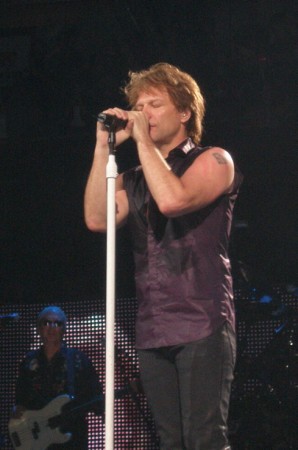 And then Jon took a break.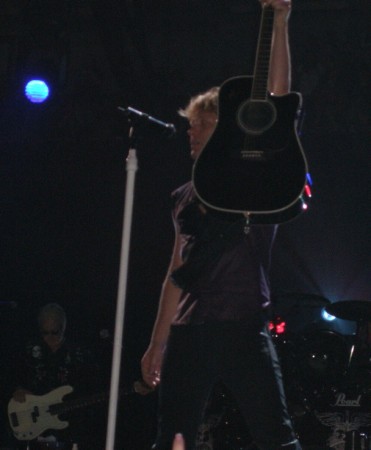 Melissa and I were sure that after this he was going to be on the semi circle part of the stage, so we left our seats and headed back two rows. Security scooched us out of the way a couple of times. Well, that was because Jon came down inside the pit! He walked right past us! Right past us! Then he took the stage and sang Hallelujah.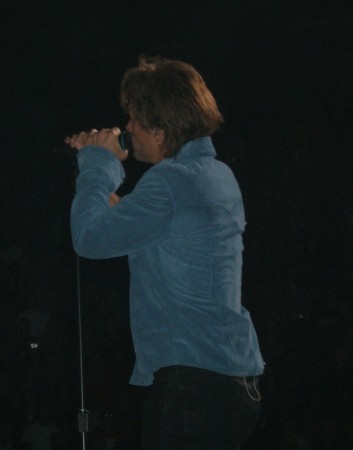 Oh, how I love that song…..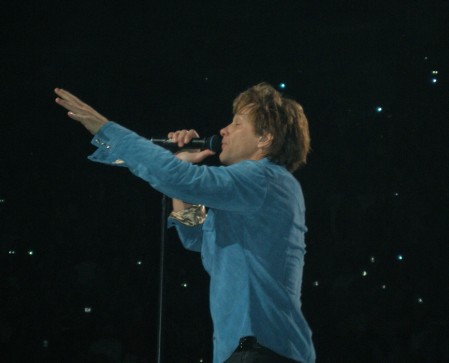 …and Jon's performance was fantastic!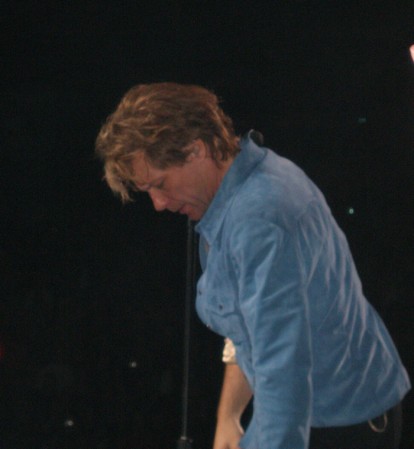 Then he amped it up again, and he was just inches from us! I could have grabbed his ankle, but thought better of it.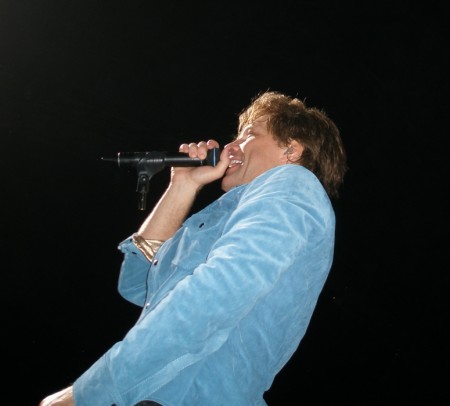 At one point, he walked along grabbing hands–and he grabbed Melissa's then mine!!!!!!!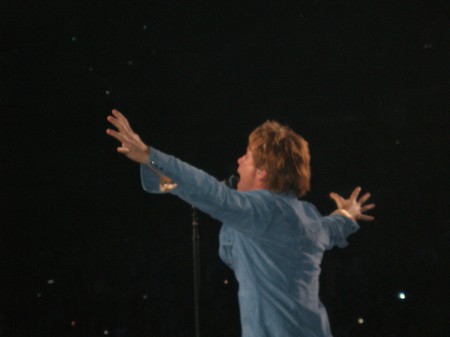 It was a night to remember. Thanks, Melissa, for wanting your mom to go along.