On our way home last weekend, Bob and I stopped at Cabella's–and what should be in the parking lot–vintage trailers!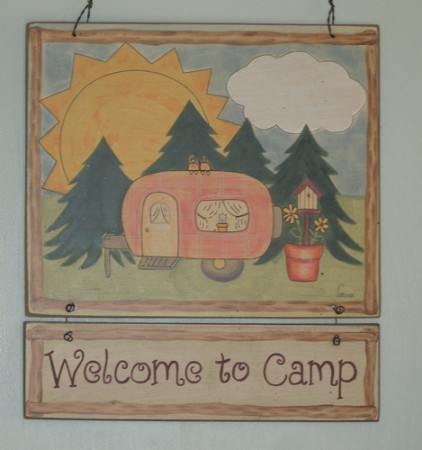 There were members of Sisters on the Fly there with their camp trailers set up for us to visit. How wonderful!
Here's the Hillbilly Hilton.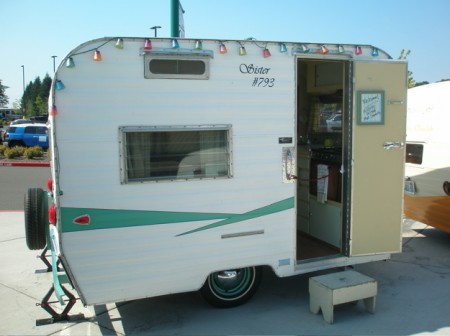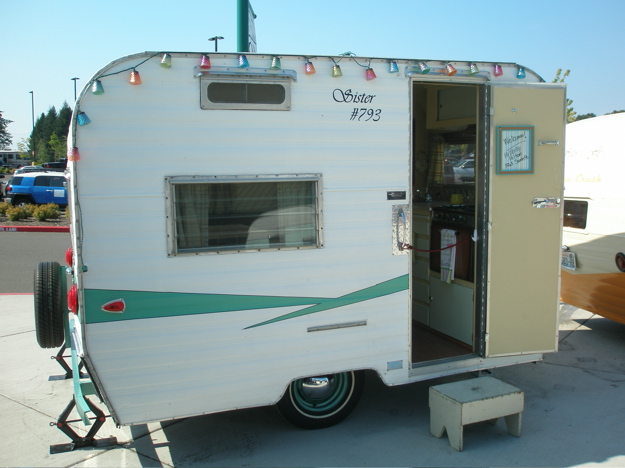 Love the copper stove and the diamond plate back splash.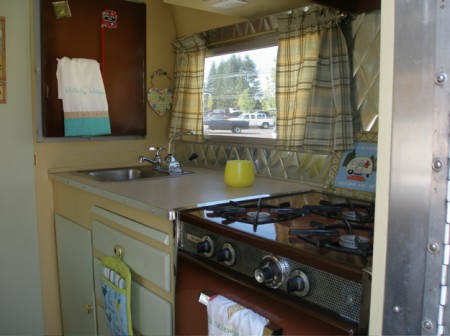 The Thermos as vase is inspired!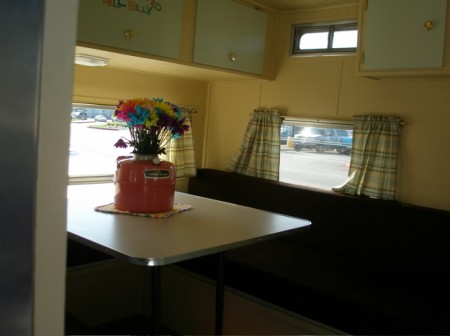 Doesn't everyone want their own Camelot?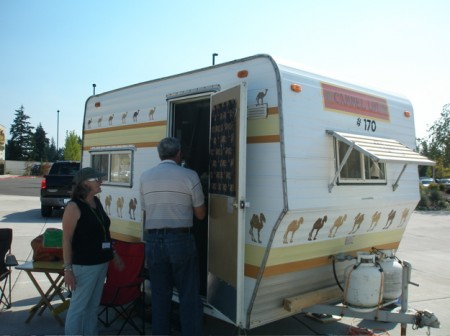 Bob was excited because it was made by Bell Manufacturing in Kalispell, a company he remembers well.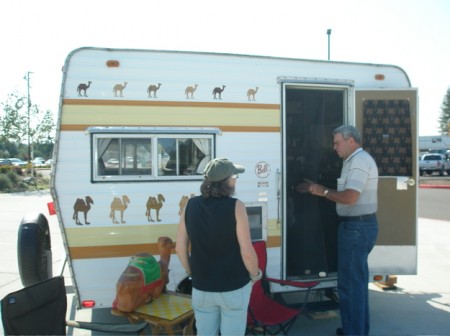 I love a woman who knows how to carry out a theme.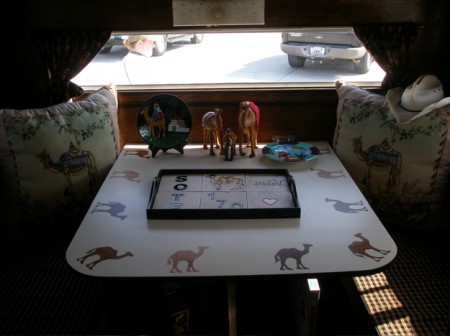 Check out this adorable aqua one.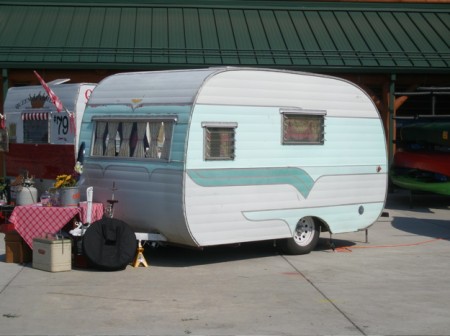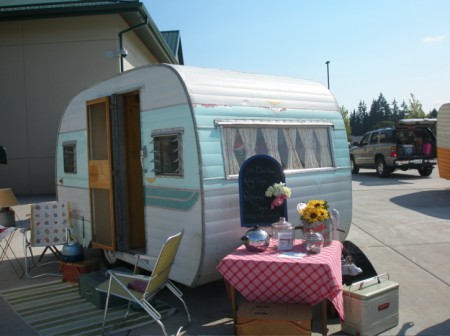 I'm drooling over the appliances inside.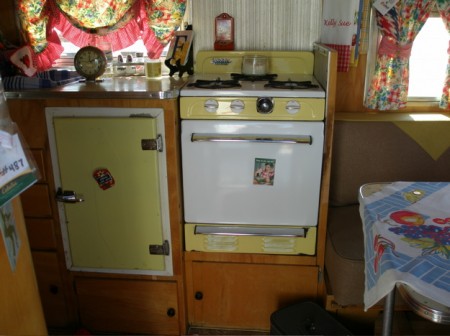 And the detail on the dinette benches.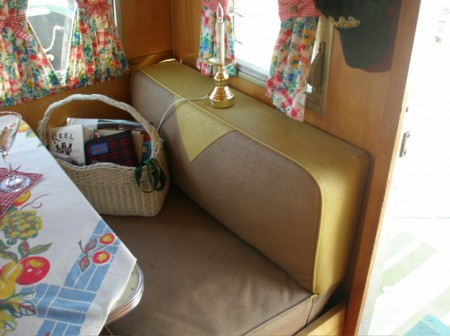 The sister of Camelot's trailer has one, too, and she calls herself The Queen of Pamelot!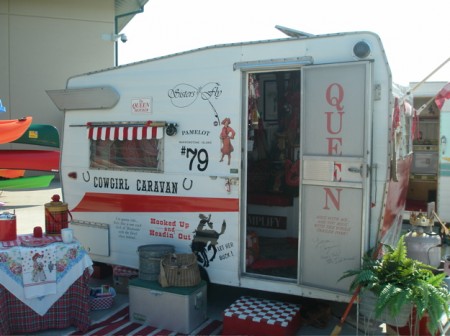 Aren't the outdoor vignettes adorable?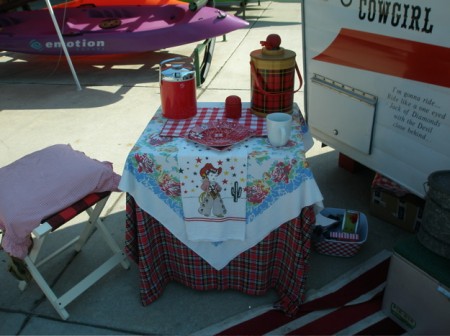 Pamelot evidently subscribes to the Karen Snyder school of collecting–more is more!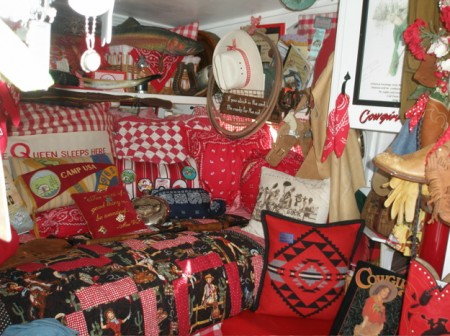 Another aqua beauty.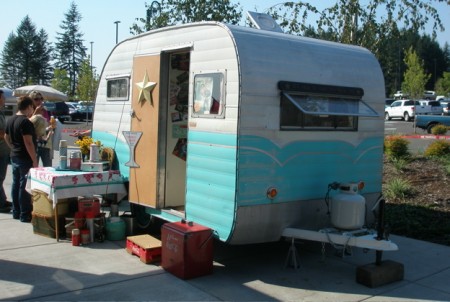 After orange and aqua, my favorite color combo is pink and aqua.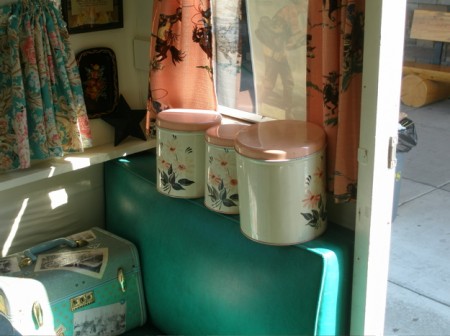 There's so much to like here–like vintage linens!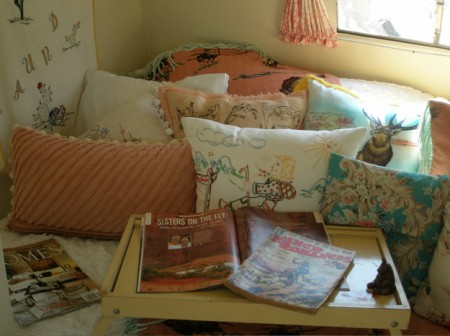 And more vintage linens.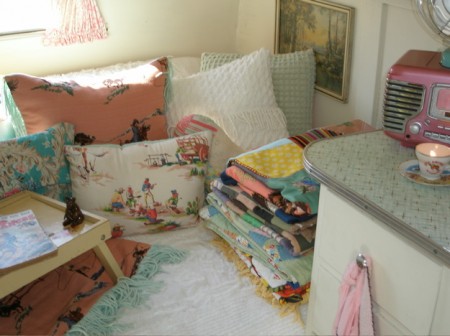 A cowgirl at heart!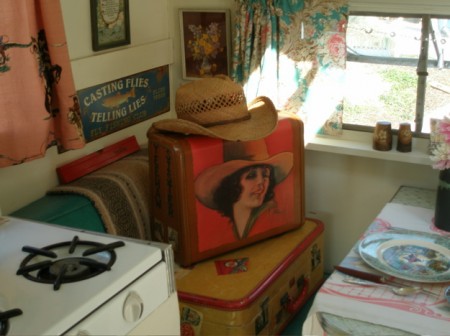 Why, yes, I'd love to join you for a hot beverage, thank you!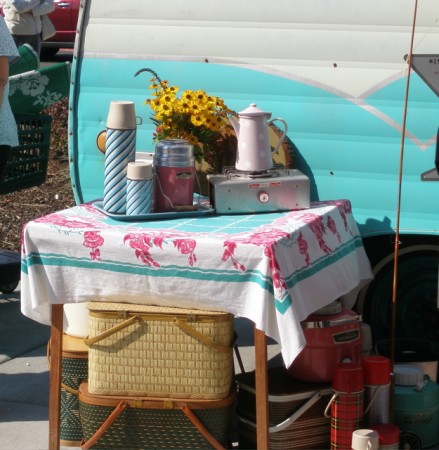 But then they had to go….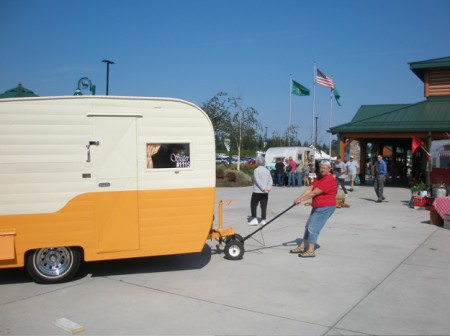 I think Lola may need a little sister!