I had so much fun a few nights ago–I sewed something just for myself! I made a Lilly Apron.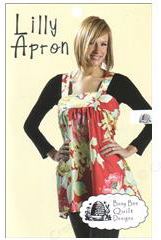 This pattern was designed by my friend Michelle at Busy Bee Quilt Designs. I bought the pattern back last May at Quilt Market, and have been meaning to make one for myself ever since. Good intentions, you know. Well, I thought it would be fun to have an apron to wear when working my booth at Northwest Quilting Expo, so finally got my fanny in gear and sewed. This is the result.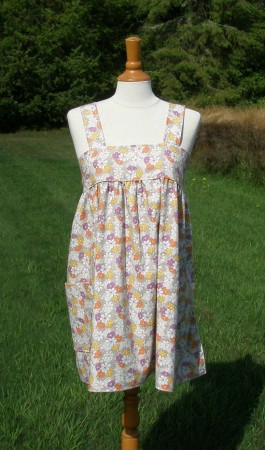 Michelle's directions were great. I think if I hadn't decided to make it reversible, I would have been finished in about two hours. As it was, it seemed like a good idea to make it reversible. From start to finish, I spent no more than three hours on this.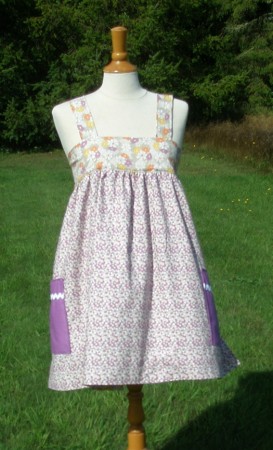 I liked it so much, I didn't take it off for two days. Bob thought I was crazy, but, hey, it's important that I keep up my image! I want to make one out of each of my fabrics. Wow! That would be one big stack of aprons!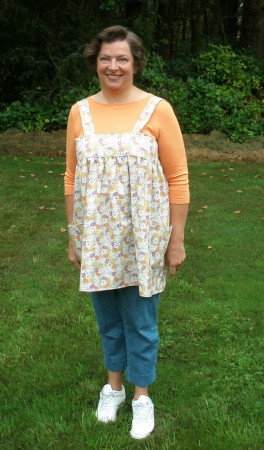 P.S. I just found this photo of Michelle at Market, wearing the original Lilly apron. Isn't she adorable???