Yes, Poppy is leaving us…..
But, I want you to know that we interviewed these people extensively and I know they will love Poppy just as much as we did. Here's her new owner, Tim, saying, "She's mine! She's mine!"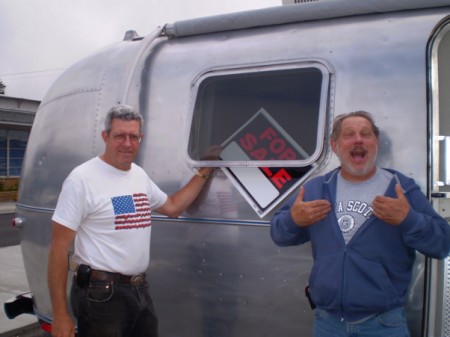 Just like Poppy was my retirement dream, now she's Tim's retirement dream. Can you tell how excited he is? Several people stopped by after we made the deal, and he wanted everyone to know that Poppy had already found a new home.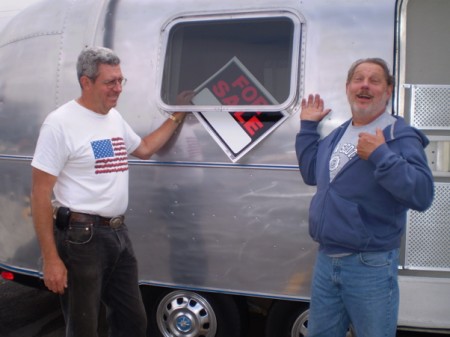 So here's Poppy with her new owners, Tim and Dorothy. Don't they all look happy!