Swedish Decoration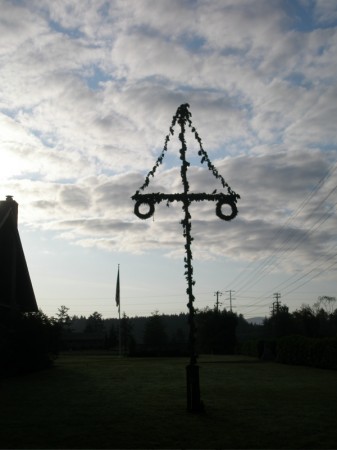 Besides the maypole, there were a few other Swedish traditions that I observed for our Midsummer celebration. The first it to have birch branches decorating the front of your home. Alas, we have no birch in our woods, but I hit on a great idea. I went to the local nursery and bought two birch trees! They got to do the honors for the holiday, and afterwards we planted them near the cabin. I figure I'll buy two trees a year, use them for decorations, then plant them in the woods. In, say, 80 years, we should have a whole birch forest!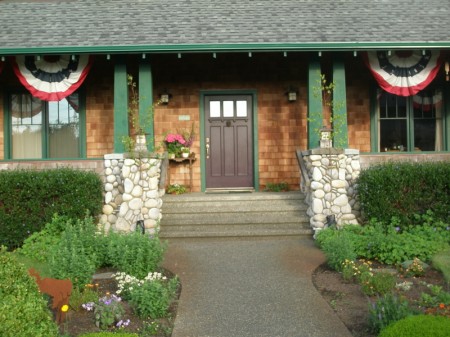 Of course we flew the Swedish flag along with our American flag. Pennants like this are very popular in Sweden.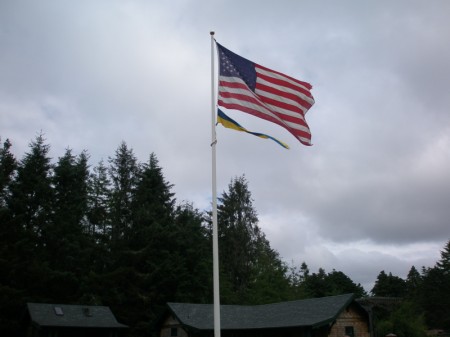 And speaking of flags, the Swedes often decorate with small flags. This is a souvenir from our trip last summer.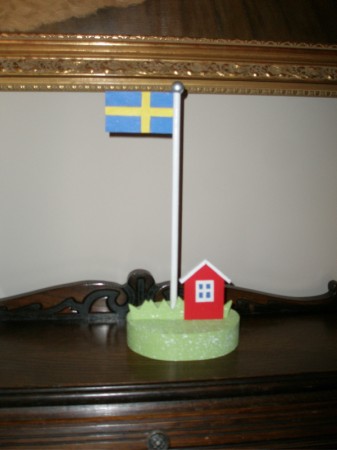 And check out this adorable candle holder. These little gals are dressed in their Swedish national costumes. So cute!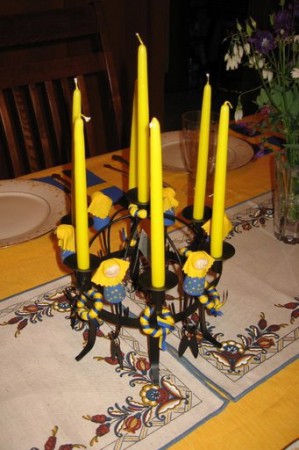 I got up at the crack of dawn on the morning of the party and went out to pick wild flowers for my bouquets. There aren't as many blooming here as there are in Sweden, but it was fun nonetheless. This is one of six bouquets.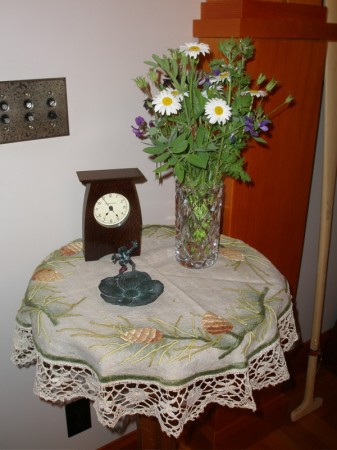 This candle stick is very special. It's a replica of one made in the 1500′s in the province of Dalarna, the prettiest part of Sweden and the area Anna Lena came from.