Swedish Cabin
It's always nice to have a little piece of Sweden nearby. For me, it's this cabin in the woods–a gift from my parents.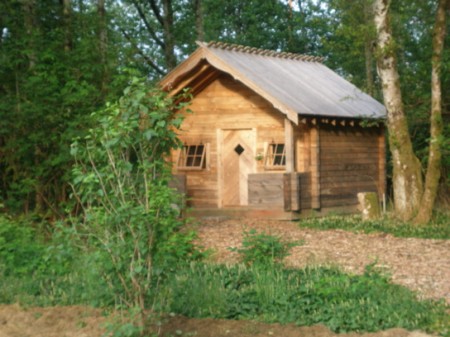 It represents the little stuga in the woods where the young Swedish women would spent their summers. You see, in the summer the cows were taken into the forest to forage. That meant that the fields near the farm could grow up and hay could be cut for the long winters. Each Swedish farm had grazing rights in the surrounding forest, and each farmer built a small cabin like this, They were usually grouped together for camaraderie and protection. The girls would have to milk the cows and make cheese and butter all summer long. Today these little cabins are summer cottages!
Just like Swedish log cabins, I wanted mine to be built of square logs.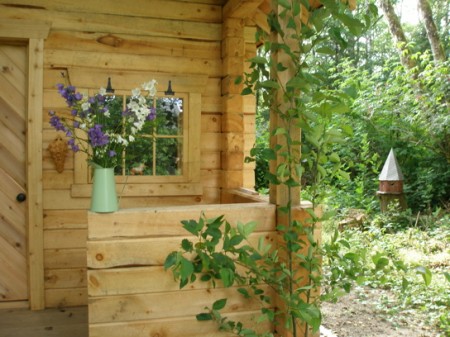 And I love the doors in Sweden! Our builder Steve built this one for me.
Sweden at midsummer means wild flowers–lots of wild flowers.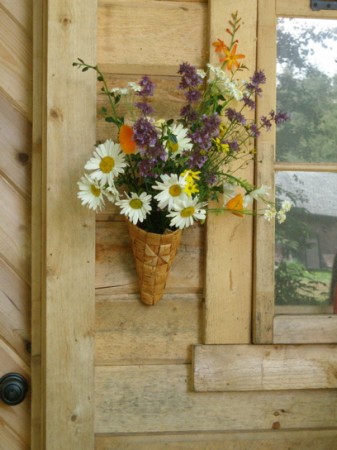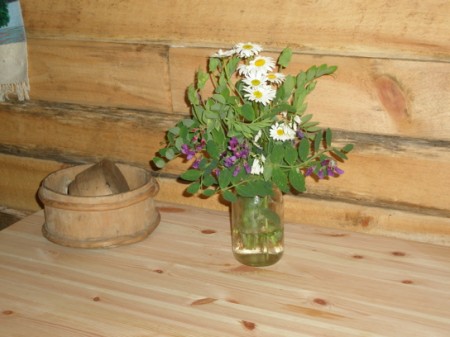 From my trip to Sweden last year I brought home this candle holder.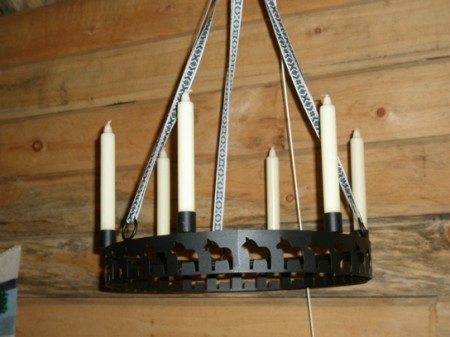 And this door stop.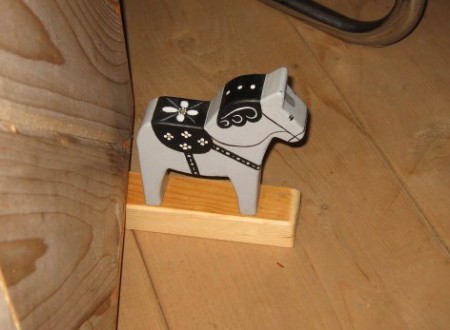 There's a special Swedish style sofa/bed. I didn't know how I was going to get one of those home from Sweden. Amazingly, this was in the Pottery Barn catalog!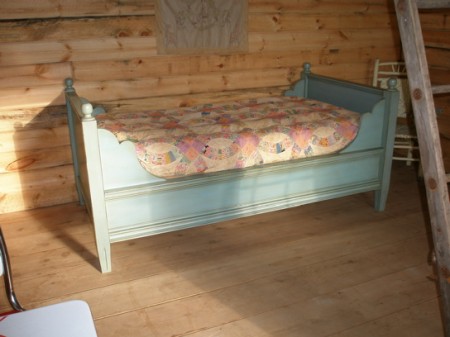 Enjoying a moment with my mom.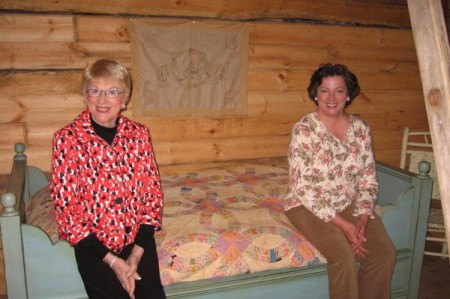 Shhhh. In an effort to keep the trolls out, we've given them their own house!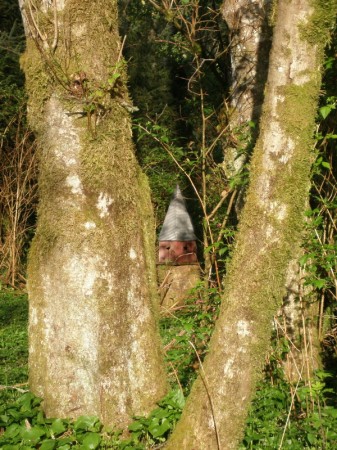 The roof is tall and pointy like that so they can stand up inside with their hats on. Bad manners–wearing a hat in the house, but don't tell a troll I said so!