The Maypole!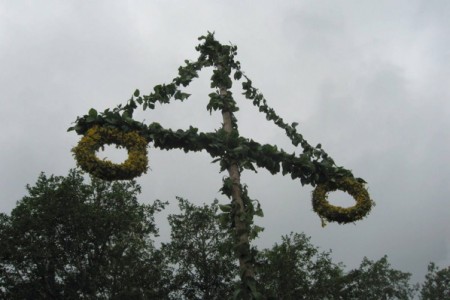 There's a little part of me that lives in Sweden all the time. When I can't be there in person, though, I try to bring Sweden here to me! For the first time we celebrated Midsummer in Long Beach. My family was here to celebrate with me and even though the weather wasn't the best, we had a wonderful time. I thought I'd share some of the midsummer traditions with you!
First, we needed a maypole. I kept assuring Bob it would be a simple thing–cut a tree, stick a couple of supports in the ground and you're good to go. Bob must really love me because he uncomplainingly tackled this task!
He got to use his chain saw!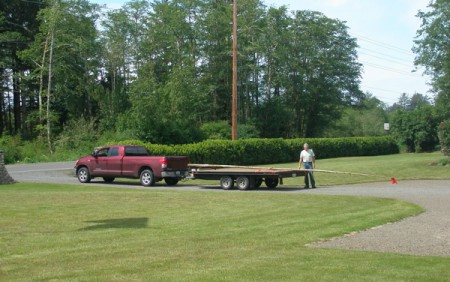 Of course he also had to use a post hole digger.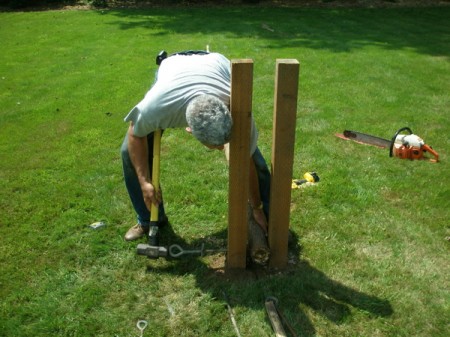 Then he cut down a big alder tree and brought me all the branches. In Sweden it would have been a birch tree, but, alas, no birch here. I made yards and yards of garland.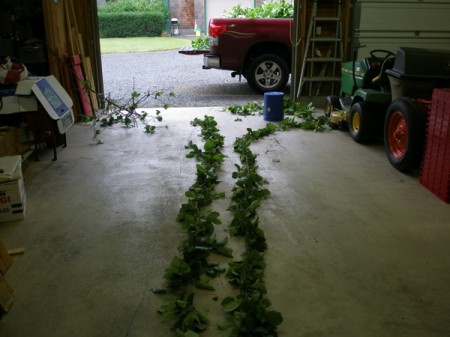 Bob helped me attach it to the pole.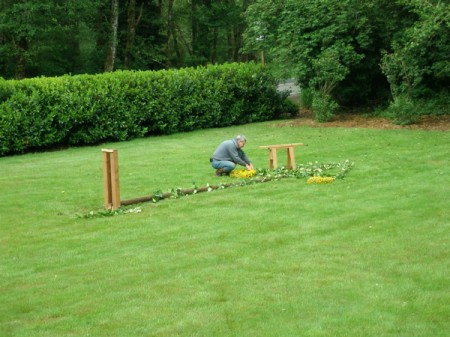 I used wild Scotch Broom for the wreaths.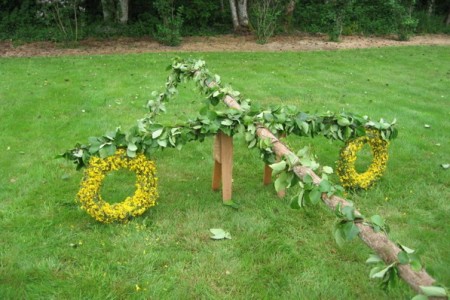 Cole says it passes inspection.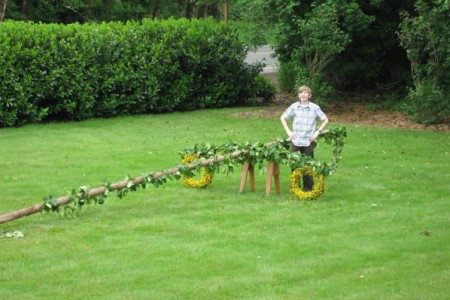 With Swedish music playing, we raise the maypole!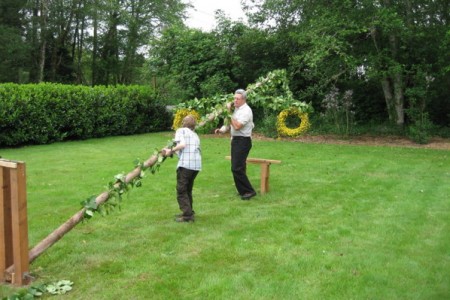 Can we do it?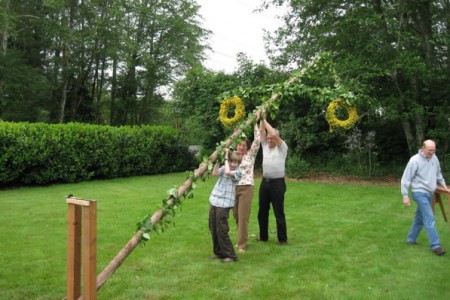 Almost there!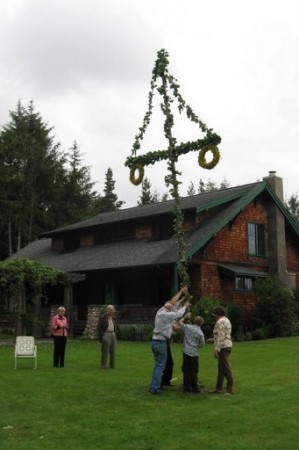 Now it's in place and time to dance around the pole–which we did, but there are no photos because EVERYONE was dancing!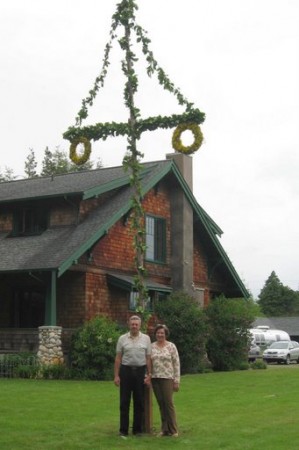 I love this view of the maypole from the cabin in the woods.